Beyond Tourism Challenge win to drive global marine conservation impact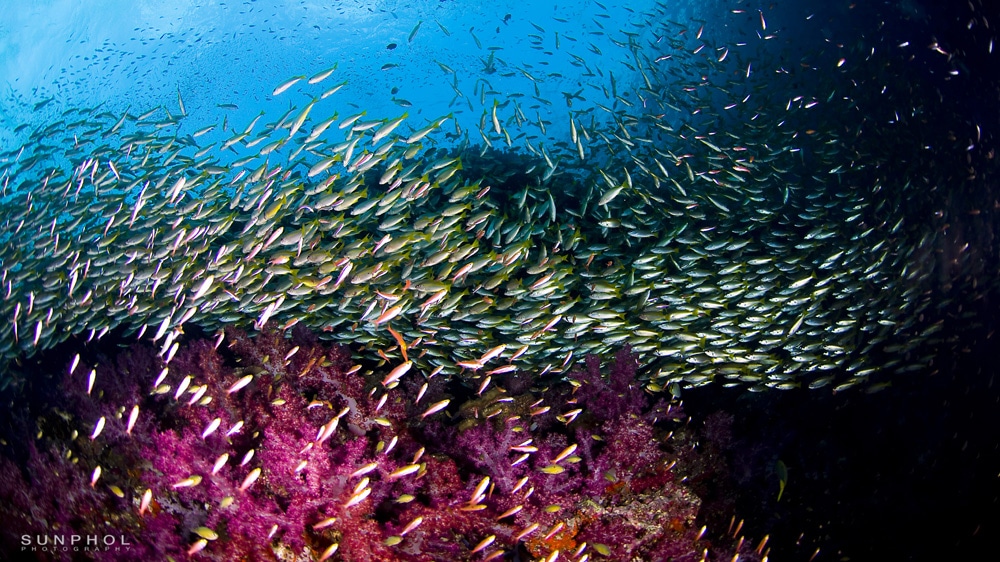 IDB support to enable Green Fins Global Hub development and launch of Green Fins Costa Rica
The Reef-World Foundation – the international coordinator of the UN Environment Programme's Green Fins initiative – is thrilled to announce its Green Fins Global Hub proposal has been selected for project design under IDB Lab's Beyond Tourism Challenge. This funding enables Reef-World to begin full development of the much-anticipated Green Fins Global Hub.
The Green Fins Global Hub is a first-of-its-kind online platform which will empower marine tourism businesses to measurably improve their sustainability efforts. The Hub will house an online support system to raise operator awareness of the potential threats their business practices pose to the environment and offer practical, proven solutions to address these. In this way, the digital global solution will encourage compliance with internationally recognised environmental standards, safeguard biodiversity and stimulate green tourism; ultimately, resulting in better protection of fragile coral reefs globally.
The Beyond Tourism project support enables Reef-World to begin the development of the Hub, which will initially be piloted by marine tourism operators in the Dominican Republic and Costa Rica. As an already established Green Fins country, the Dominican Republic team will share successes and learnings with Costa Rica, which will launch Green Fins as a result of this project support. By digitising the support it provides to reef-dependent businesses through the Hub, Reef-World will overcome traditional capacity and time constraints, reach previously inaccessible operators and upscale the overall conservation impact of its Green Fins initiative.
Chloe Harvey, Director of The Reef-World Foundation, said: "The Green Fins Global Hub has been generating excitement among dive centres around the world for some time so we're delighted that IDB Lab has recognised the huge conservation impact it will have and selected it for project design. By the end of the two-year project, we expect to have fully autonomous Green Fins assessor teams in both Costa Rica and the Dominican Republic as well as a global digital platform with the potential to reach 30,000 marine tourism operators across 100 countries and upskill around 48,000 staff. Empowering the industry to collaborate for improved sustainability is essential in influencing the consumer choices of the 171 million travellers visiting reef hotspots annually and will have a significant conservation impact. We can't wait to get started!"
This project creates a tipping point for sustainable reef tourism globally by helping the industry identify pressing environmental threats and providing proven solutions. By improving sustainability across the marine tourism industry, the Hub will protect coral reefs and related ecosystems from local stressors. Minimising local threats enables these vital ecosystems to become more resilient to global stressors, such as those associated with climate change. It also protects the local communities who rely on these precious natural resources for food stability, coastal protection, livelihoods and tourism returns.
The Beyond Tourism Challenge identified innovations in two categories: development of the tourism workforce for post-COVID recovery; and environmental sustainability. The Challenge attracted 214 applications from public and private sector candidates in 28 countries around the world with proposals ranging from waste management and safety protocols to preservation of natural capital and eco-tourism. Evaluation was conducted by IDB Group specialists – with technical expertise provided by the UNWTO – and criteria included the degree of innovation, the degree of social and environmental impact, its scalability potential, financial sustainability and viability of execution.
Reef-World's proposal was one of eight selected from Barbados, Belize, Dominican Republic, Costa Rica, Haiti, Guyana, Panama and Trinidad and Tobago. These selected applicants will become part of IDB Group's network of global innovators working in the region to reinvent the tourism industry and support its recovery efforts. The selected proposals were:
Barbados – "Better Batteries" an energy-as-a-service model to accelerate the hotel industry´s access to renewable energy. Applicant: Aceleron
Belize – "Belizing Tourism Innovation Lab" a virtual marketplace to enhance workforce development. Applicant: Lets Go Belizing Ltd.
Costa Rica – "INTO Experiential Camps & Lodges" a platform to bring together social ecotourism with land and marine conservation. Applicant: INTO Hospitality S.A.
Dominican Republic – "Green Fins Hub – Digital scaling for sustainable marine tourism". Applicants: The Reef-World Foundation and Reef Check Dominican Republic.
Guyana – "Safe Lodges Equal Safe Guests", a mobile tracing and tracking system and upskilling of tourism operators to allow for a safe reopening of ecotourism in Guyana's Northern Rupununi region. Applicants: DAI Global LLC, Guyana Tourism Authority and Wilderness Explorers
Haiti – "Caribbean Tourism Career Accelerator" a virtual programme to fast-track tourism workforce career development. Applicants: Global Startup Foundation and Cocread
Panama – "Digital Transformation of Indigenous-Led Ecotourism and Conservation" a model to foster a safe and sustainable return to eco-tourism operations by local communities. Applicants: Keteka, Global Brigades and Native Future
Trinidad and Tobago – "Creating a community-driven, sustainable cluster and brand to transform ecotourism in Nariva Swamp" using citizen science to develop Nariva as an eco-tourism attraction. Applicant: Caribbean Natural Resources Institute
The Beyond Tourism Innovation Challenge was run by the Inter-American Development Bank (IDB), through its innovation laboratory, IDB Lab, and in collaboration with the United Nations World Tourism Organization (UNWTO). 
For more information, please visit www.greenfins.net  
Jeff chats to… Christopher Bartlett, MD of Indigo Safaris, about scuba diving in Dominica and Mexico (3 of 5)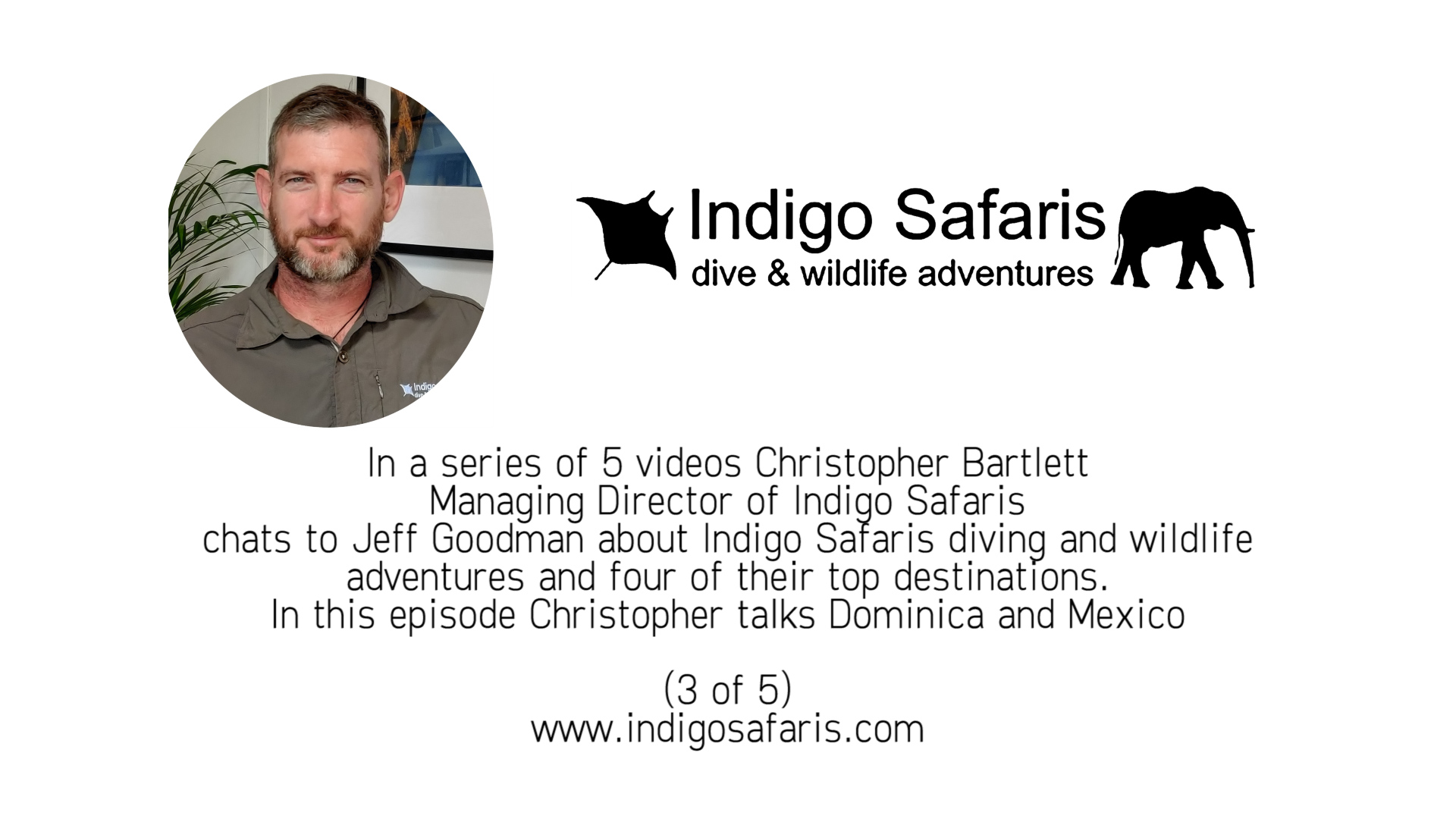 In the third in this exclusive series of five videos, Jeff Goodman, Scubaverse Editor-at-Large, chats to Christopher Bartlett, Managing Director of Indigo Safaris, about their diving and wildlife adventures, and some of their top destinations. In this episode Christopher talks about Dominica and Mexico.
For more information, please visit www.indigosafaris.com
Rather listen to a podcast? Click on this link to listen HERE.
Reefs Go Live returns for new season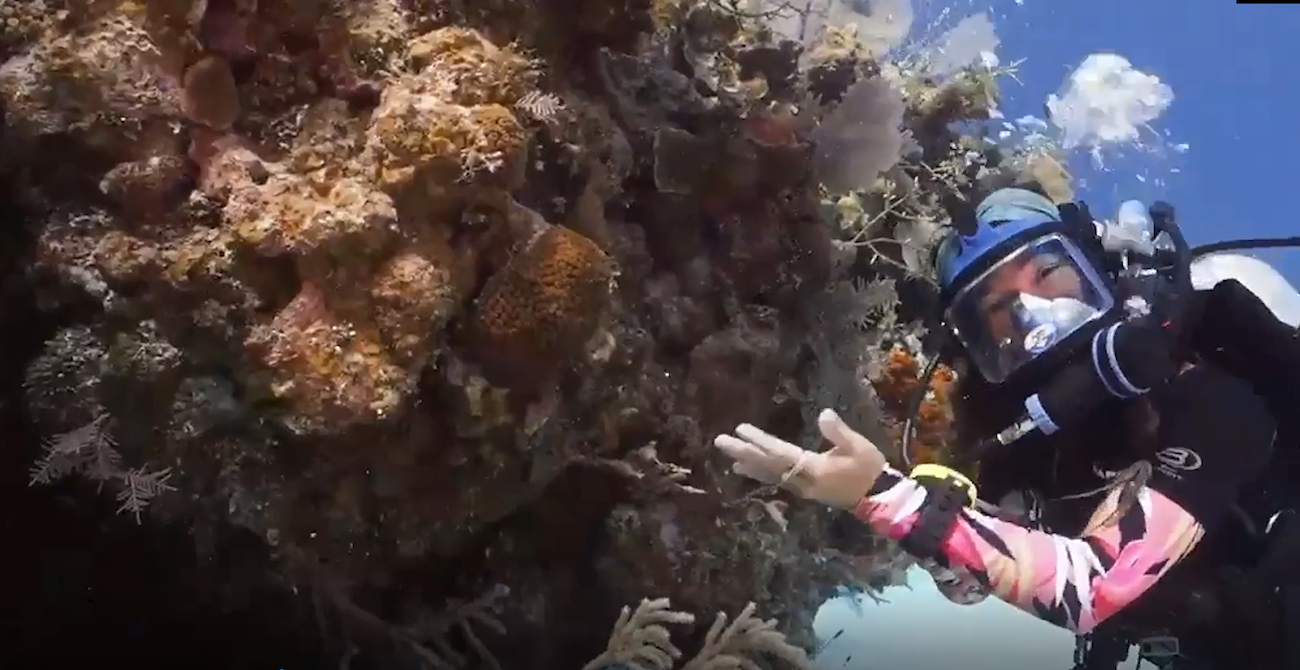 CCMI brings the ocean directly to classrooms around the world through live-stream lessons from underwater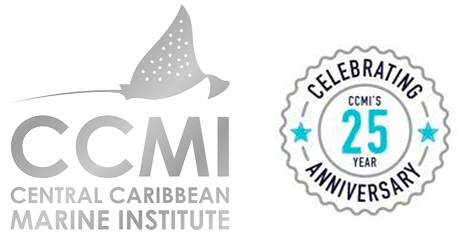 In 2018, the Central Caribbean Marine Institute (CCMI) launched Reefs Go Live, their innovative, flagship education programme that live-streams directly from underwater on the coral reefs in Little Cayman to students in classrooms around the world in real time. For the 2022 season, the four episodes of Reefs Go Live reached more than 107,000 viewers in 22 countries. CCMI's Reefs Go Live team hopes to expand their reach with four new episodes and supplemental teaching resources to help integrate the material into classroom lessons.
Science Communications & Development Manager for CCMI, Beth Chafin, is excited to be part of another year of Reefs Go Live:
"Knowing we have an audience that spans the world, our team is energised as we plan and implement our Reefs Go Live season for 2023! We feel that creating a connection to the ocean and sharing the beautiful coral reefs of Little Cayman with others, both locally and abroad, is one of the most important ways to increase support for critical, timely issues such as marine protection and sustainability. At CCMI, we are fortunate to have these stunning reefs at our doorstep; not everyone is so lucky to be this connected to coral reefs, but healthy coral reefs are vitally important to everyone on earth. Bringing the ocean into classrooms and homes through Reefs Go Live allows us to share the work we do at the Little Cayman Research Centre, facilitate real-time interactions between viewers around the world and our experts in the field, and inspire the diverse audience to take positive action for the future of coral reefs."
The first episode of 2023 will take place on Friday, 31st March at 10 am Cayman time (UTC -5h). The episode, 'Finding Hope on our Reefs', will feature what CCMI's long-term monitoring of Little Cayman's reefs shows us. The data from the annual surveys reveals important trends in reef health over time that reflect global threats and the benefits of strong local protection. Reefs Go Live hosts will explain why this annual monitoring is important and what the results tell us about the future of our coral reefs that we all depend upon. Viewers of each episode will be able to ask questions of the diver and participate in polls through the online platform to make Reefs Go Live an interactive experience.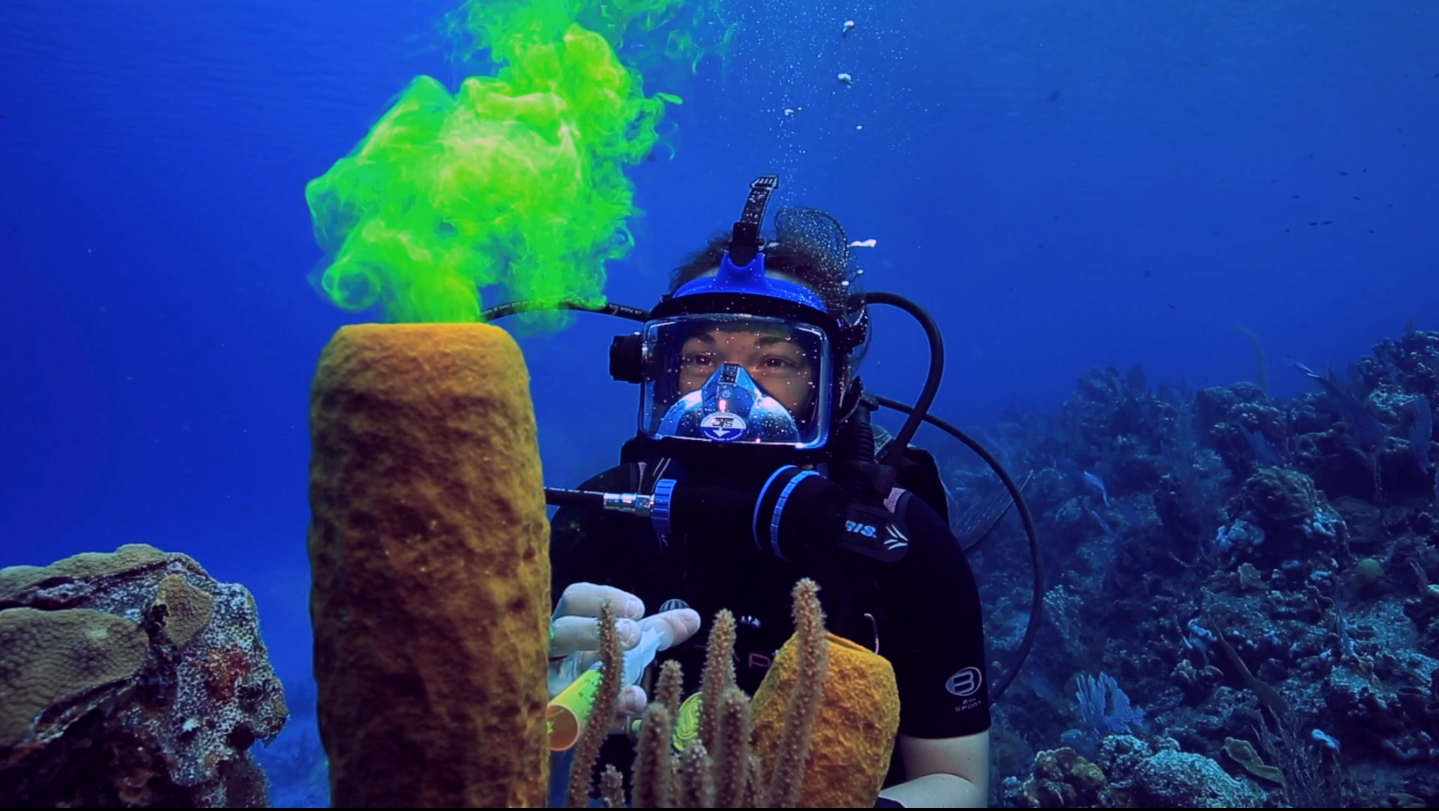 Additional episodes for this year will run at 10 am (UTC -5h) on the following dates:
Thursday, 11th May: Adaptation on Coral Reefs
Wednesday, 24th May: Reef Resiliency & Restoration
Thursday, 8th June: World Ocean Day – 25 Years of Coral Reef Research
Registration for Reefs Go Live is free and is only required once to receive access to all episodes: https://donate.reefresearch.org/rgl2023.
Reefs Go Live provides an opportunity for students from all over the world to engage with the stunning ocean environment in its most natural format. As coral reefs around the world face unprecedented pressure, generating increased engagement with these precious ecosystems creates an opportunity to promote marine sustainability in a positive and fun way.
Reefs Go Live utilises streaming technology with underwater video and audio equipment to enable real time broadcasting from Little Cayman's stunning coral reefs. Little Cayman, a Mission Blue Hope Spot, hosts one of the healthiest reef ecosystems in the Caribbean, which overall remains healthy and shows resiliency to climate change impacts. The broadcasts and education materials draw connections from CCMI's current research conducted in Little Cayman to the national science curriculum and key ocean literacy principles, making CCMI's work relevant and accessible to students and viewers of all ages, and emphasizing the relationship that we all have to coral reefs, no matter where we are.
Reefs Go Live is a free education programme that is made possible by the generosity of The Edmund F. and Virginia B. Ball Foundation. To register for the broadcasts and teaching resources, please visit: https://reefresearch.org/what-we-do/education/reefs-go-live/