Top 5 Caribbean Wreck Diving Destinations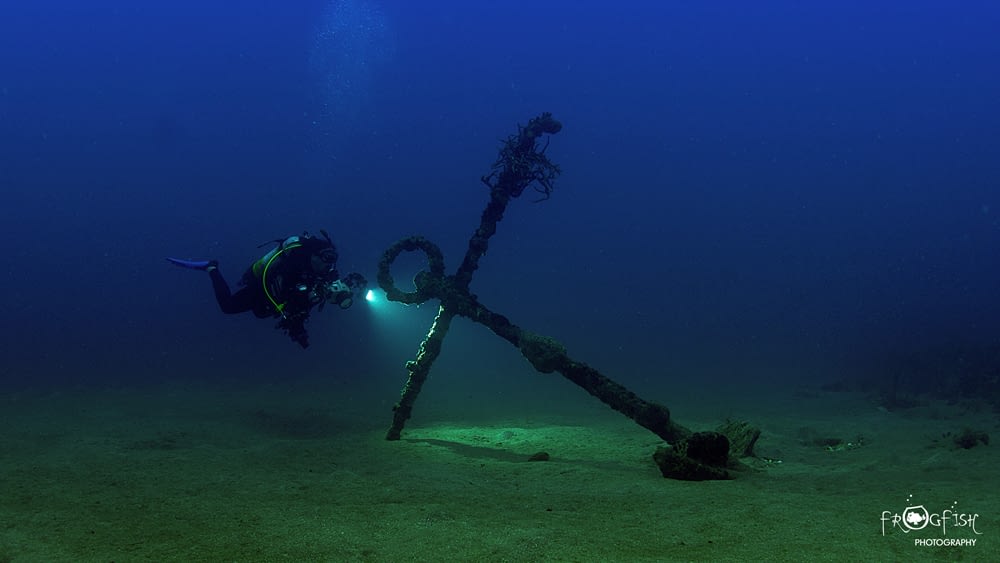 Love wreck diving? Love diving in clear blue warm water? Then here are our top 5 wreck diving destinations in the Caribbean.
The Bahamas
Want to combine some wreck diving with seeing sharks up close? Then The Bahamas is the destination for you. The islands have both ancient and modern ship wrecks to explore on most of the islands. Some sunk for filming movies, some sunk to make artificial reefs, even a crashed plane in water shallow enough to snorkel.
Stuart Cove's Dive Bahamas offer shark dives on two different wrecks that offer underwater photographers & divers to enjoy the best of both shark diving and wreck diving (and you can even do this at night!).
Still on our Bahamian Wreck Diving wish list is the SS Sapona off Bimini – a large wreck that lies part submerged which offers some amazing split-shot opportunities.
---
Barbados
The island of Barbados is popular with divers and snorkelers alike. Amazing beaches, great food and a friendly welcome are what you should expect. But it is below the waves that makes this island stand out from the crowd. Probably the most famous wreck of Barbados is the Stavronikita, a huge and fairly deep wreck that takes several dives to fully explore. Its structure is now covered in coral growth and plenty of marine life has made this artificial reef its home.
But our favourite wreck diving location on the island has to be Carlisle Bay, where several wreck have been sunk in a rough circle for both divers and snorkelers to explore. Turtles are plentiful in the bay and if you drift off the wrecks and onto the reefs you are sure to spot seahorses too. The wreck of the Bajan Queen offers divers the chance to explore inside a wreck, in shallow water, which is a real highlight. Carlisle Bay also makes a great night dive!
---
Cayman Islands
The most famous wreck in the Cayman Islands has to be the Kittiwake. This wreck used to stand upright but a powerful storm has since knocked it on its side. It is a big ship, sunk deliberately to make an artificial reef on a sandy seabed. It can take several dives to fully explore both the outside and inside the wreck. It is always an impressive dive.
However, sometimes it is the smaller wrecks like the Doc Poulson that can make for a magical dive, simply because of the abundant marine life that call this wreck home. Huge sponges adorn the bow and large green morays and lobster can be found in every crevice.
---
Grenada
Grenada is probably most famous for the wreck of the Bianca C. It also boasts being the wreck diving capital of the Caribbean, with a host of wrecks suitable for beginners right up to technical divers. Divers with a lust for rust flock here each year to spend their time underwater exploring the wrecks on offer. Our favourite wrecks included a small tug boat off Carriacou, with a perfect little wheel. The wreck was perfect for taking shot both into and out of the wheelhouse.
Off the main island of Grenada, our favourite wreck was actually the Veronica L. In the daytime the wreck was covered in schools of bright fish, sometimes so dense it was hard to see the structure of the ship. At night it is even more impressive, as the orange cup corals that cover one side come out and glow under torch light. Octopus and crustaceans came out to hunt. We could have done this dive every day and been happy.
---
St Eustatius
The island of St Eustatius, or Statia as it is locally known, sits between St Kitts and Saba. You might not have heard of it, but if you love Caribbean wreck diving then you should add it to your wish list. The diving is great and unhurried on this quiet island where you may only a couple of dive boats operate.
The biggest wreck is the Charlie Brown. This wreck is very dear to our hearts as we were part of the team that sank it when we lived and worked on the island. She lies in 30m of water and can be explored both inside and out.
A series of wrecks has also been sunk near to the harbour area. These were sunk as artificial reefs, initially to encourage fish into the area to help out the local fishermen, who are not allowed to fish in the marine park that surrounds the rest of the island. However, over time, these wreck also became stunning dives. At night huge sea turtles come to sleep here and make this a very special dive indeed.
There are even ancient wrecks to explore, with most of the structure now covered in coral and only the anchors remaining. Treasure is still found on these dives, but you cannot take it home with you – unless you are lucky enough to find a blue bead.
---
Our plan for 2021 is to visit the British Virgin Islands, as we hear this is a great destination for wreck diving too – watch this space…
A Caribbean Reef Shark swims over the wreck of the Ray of Hope

Diver on the Stavronikita

Night dive on the Veronica L

Caribbean Reef Shark on the wreck of the Ray of Hope

Sea Turtles rescued in Grenada during clean up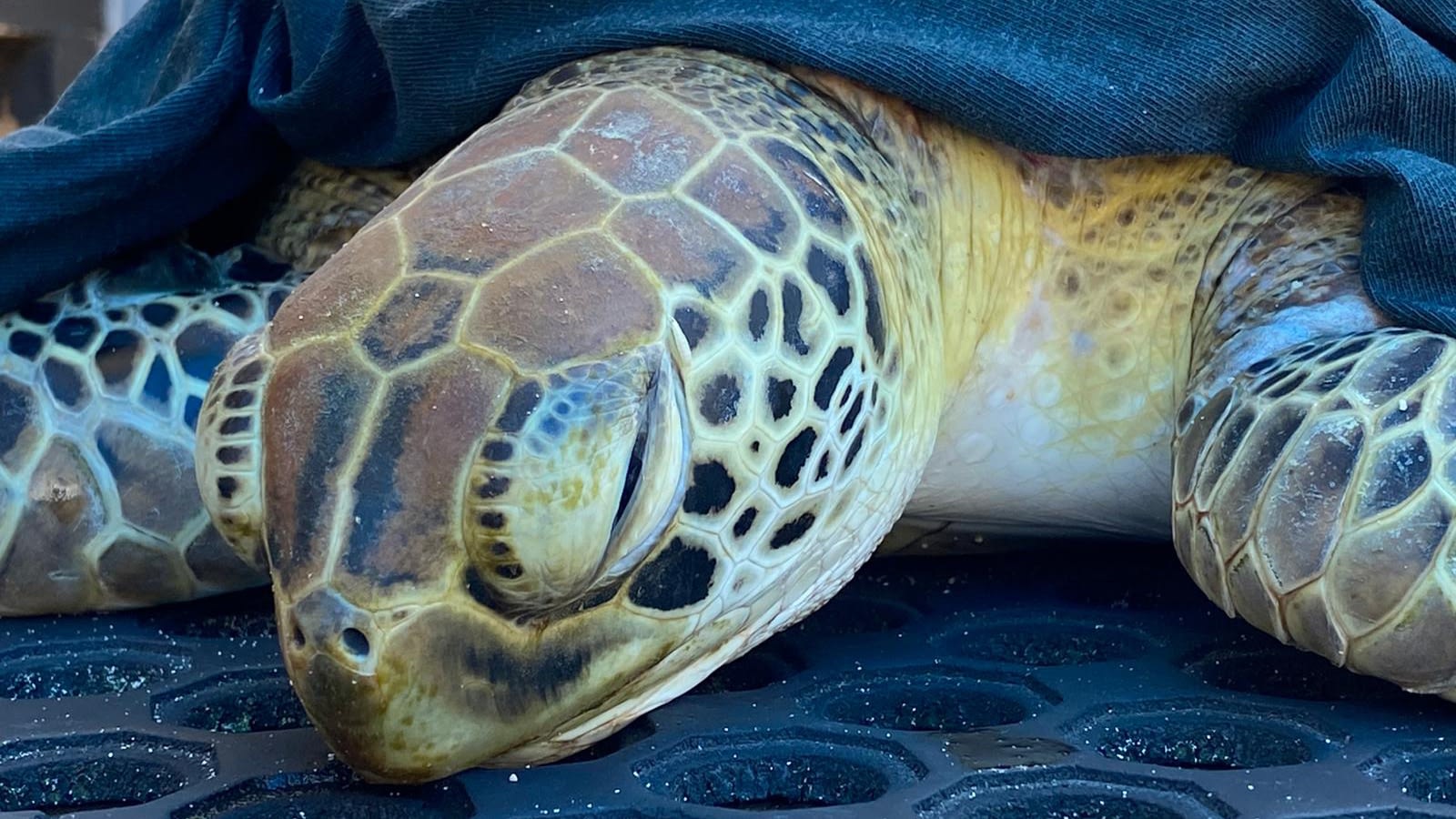 On Feb 20th twenty volunteers gathered for one of Eco Dive's regular monthly clean up dives off Grand Anse Beach in Grenada, a shore dive site adopted by Eco Dive under the Project AWARE Adopt a Dive Site programme. With a mix of snorkelers, freedivers and scuba divers, including junior divers, the squad set out to find and recover as much 'treasure' as possible from the patch reef, sand patches and extensive seagrass beds skirting the beautiful 2 mile beach.
With a plan in place to cover as much of the beach as possible and focus on the high risk areas (storm drains, public jetty, public park accesses) the group set off. Divers were dropped by the dive boat up the beach in teams, a meeting time was set, mesh bags were issued and the they were off. Two more teams one of divers and a snorkel/freediving team headed off from the dive shop to cover the home base and down current zone of the beach.
With the clean-up underway the beach station was set up for sorting, counting and weighing of the haul. The debris gets sorted and the data recorded with Project AWARE to help track global trash trends and local hot spots and events. The first team back to the beach however was the freediving team, and they brought a VIP. Found tangled in kite line was a juvenile Green Sea Turtle. These juvenile turtles love this seagrass habitat off Grand Anse Beach and there is a rotating population of juveniles that join snorkelers regularly.
The team at Eco Dive are familiar with these endangered babies and work closely with Ocean Spirits, a local conservation organization, to tag and monitor these juveniles in the hopes of gaining more information on their movements, risks, health and a better estimate on the size of the local population. For anyone who has worked with a sea turtle project before you would know that catching a wild turtle is a stealth act of athleticism, especially juvenile Green's who are deceptively quick when motivated. To see our snorkel team carrying a turtle (on a non-tagging day) had to mean something was amiss.
Sure enough timing on this clean up dive turned out to be serendipitous. This little turtle, later named Cora, was alive but exhausted. She had managed to tangle herself in a kite line and struggled so much that the line that immobilized her fore-flippers and dug cuts into her skin. Unable to reach the surface this little baby was struggling for her life, so she provided no resistance to rescuers as they freed her up to the surface and back to the dive shop for some TLC.
The right place right time nature of the day continued… with Ocean Spirits' Director, Chair and veterinarian was on the clean up dive already, there were a further 5 veterinarians also on the clean up dive (it turns out vets love to help save the ocean and make great clean up dive buddies!) so little Cora was in good hands. Cora received some antibiotics to help prevent infection in her cuts, some fluids to help her relax and a safe place to stay for 4 days before her release safely back into the sea. Normally turtles would be tagged at the base of their fore-flippers to help identify repeat individuals and track growth etc however with the tissue damage and bruising Cora suffered under her fins on this occasion she was not tagged but marked with her name and well wishes on her shell and set free.
As for the trash clean-up dive the team successfully removed more than 38 kg of trash from the sea including 2 kites, 10+ kite lines, fishing line and lots of plastics and clothing. Juvenile octopus, mantis shrimp, cleaner shrimp, crabs, grunts, wrasse and gobies were found within the trash treasures and were released back to the sea by the sorting volunteers. Cora definitely stole the show and had all of the volunteers extra grateful for having made the effort to come out and join the clean up. More kite line remained in the sea however as some run for 100's of meters. A plan was made by some particularly keen volunteers to come back during the week and target some of the known areas where kite line remained, the Eco Dive crew also committed to daily clean up dives for the week to get these lines out of the sea.
As the working week started, Eco Dive were back to their daily routine and booked a clean up dive with just 4 regulars for the next Friday morning. The divers were out for an hour and one of the dive teams found another turtle tangled. A different turtle, and a different kite line, but a very similar scenario. Kite line in the spring windy season is a known risk item that is found on the clean ups but a tangled turtle has never been found before until this week, and now they had rescued two! A call went out to Ocean Spirits saying "you'll never believe me but .." and the dive team got to work freeing the second turtle of the week from a fore-flipper straight jacket caused by kite line.
This juvenile green sea turtle, slightly bigger than Cora, was named Aurelia, after Eco Dive's Junior Open Water Diver who is an adamant clean up diver and has been on a trash mission for weeks. Aurelia weighted in at just over 7 kg and was exhausted but safe.
Eco Dive's tally for their clean up dives for the week: they removed over 50 kg of lines and plastic from the sea and rescued two baby turtles. A pretty good week all round!
For more information, or to join a clean up day, with Eco Dive Grenada visit their website by clicking here. You can also follow them on Facebook and Instagram.
Caribbean Conservation in Action: Coral Conservation during Covid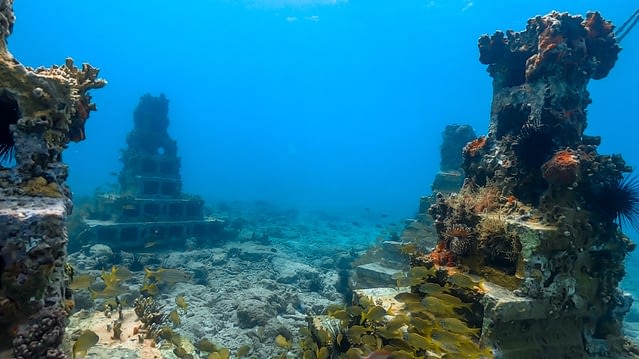 Dive Grenada started the Grand Anse Artificial Reef Project (GAARP) back in 2013 and their biggest challenge has always been time. Busy running their dive shop in Grenada seven days a week, they always felt the project was not getting the attention it needed.
The arrival of the COVID pandemic in 2020 and the cessation of tourist visitors to the island has on the upside created a great opportunity for them to be able to devote some time to developing the project.
The project is now in its eighth year and they have seen the successful growth of a plethora of marine life on the site including a wide range of corals, sponges and over 30 different species of fish. The team felt that they now had the chance to get some 'hard science' set up and running and that is exactly what they have been doing.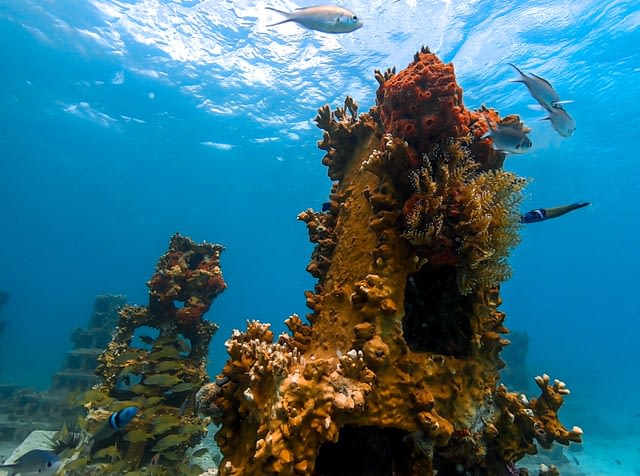 They started by simply developing an underwater identification and numbering system that would withstand the marine environment. With a locally sourced and engineered solution now installed they were ready to call in the experts.
GAARP are thrilled to now have a volunteer local scientist trained in marine biology on the team. It has been an exciting time as they have worked to develop the best surveying methodology to assess, record and monitor the marine growth development on each individual pyramid structure. He will be assisted in is work by volunteers including members of the student community from the local university.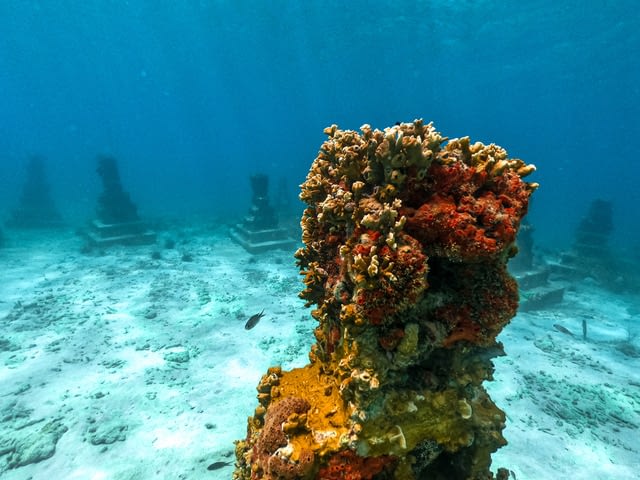 They have also used this downtime in their normal operations to reach out to like-minded environmental groups in Grenada to help them understand the issues and challenges that the marine environment is facing. Moving forward they are actively setting up collaboration partnerships with organisations and individuals to ensure that GAARP is both sustainable and meaningful to Grenada.
For more information contact Phil Saye: info@divegrenada.com or visit the GAARP Facebook page by clicking here.