Sustainable Dive Tourism in Curacao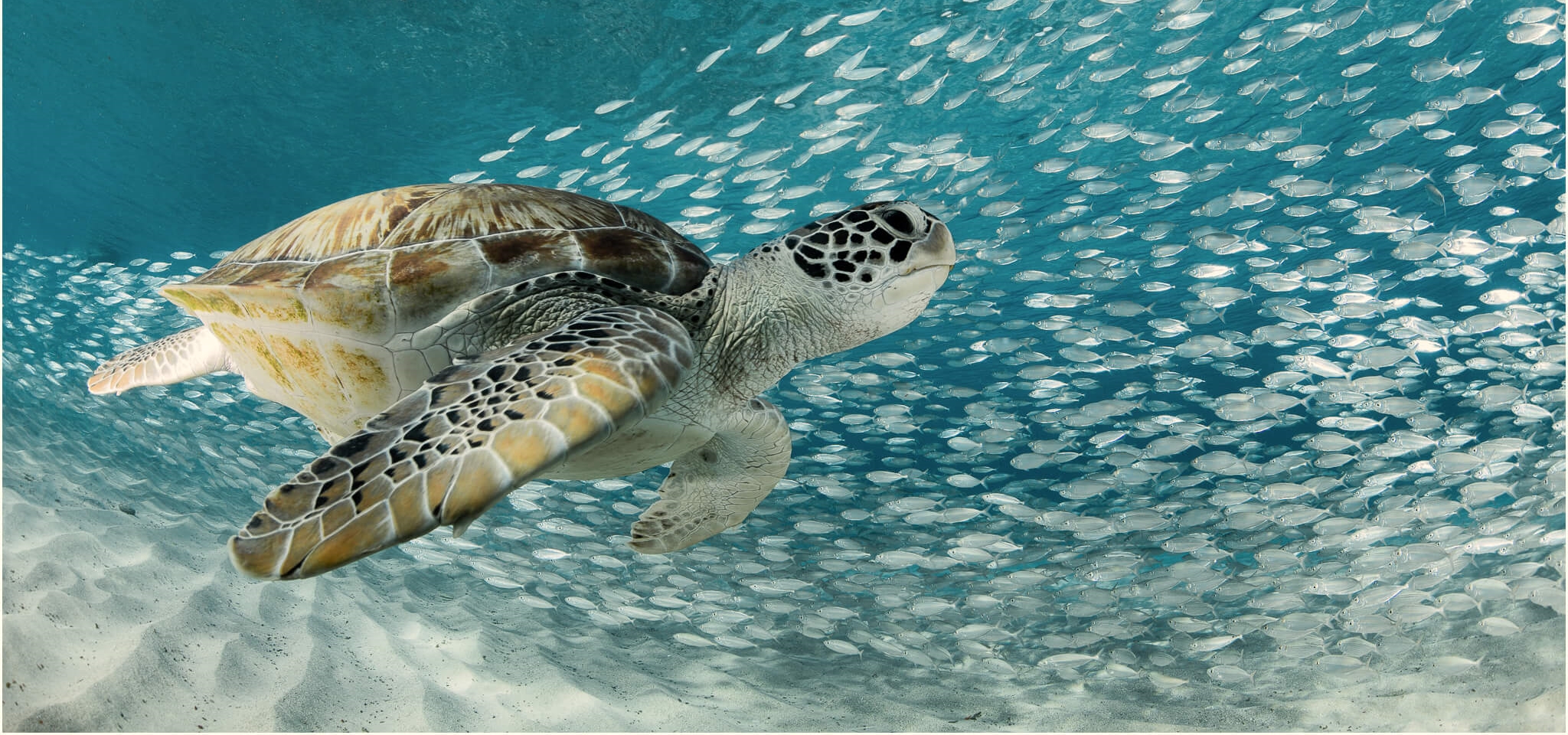 Dive Curaçao, from the very beginning, was created to be a sustainable online platform to strengthen the dive tourism industry in Curacao. Our mission is simple – continually deliver the most comprehensive dive destination resource in the Caribbean that promotes the Curaçao diving industry and supports sustainable tourism initiatives in Curaçao.
Why? Because Curaçao, the largest of the ABC (including Aruba and Bonaire) Islands, is still relatively unknown as a world class dive vacation destination, especially in North America.
Therefore, our goal is to create awareness of our "hidden gem" and to build an atmosphere that both educates and fosters the enjoyment of sharing the amazing underwater experiences that are available in Curaçao.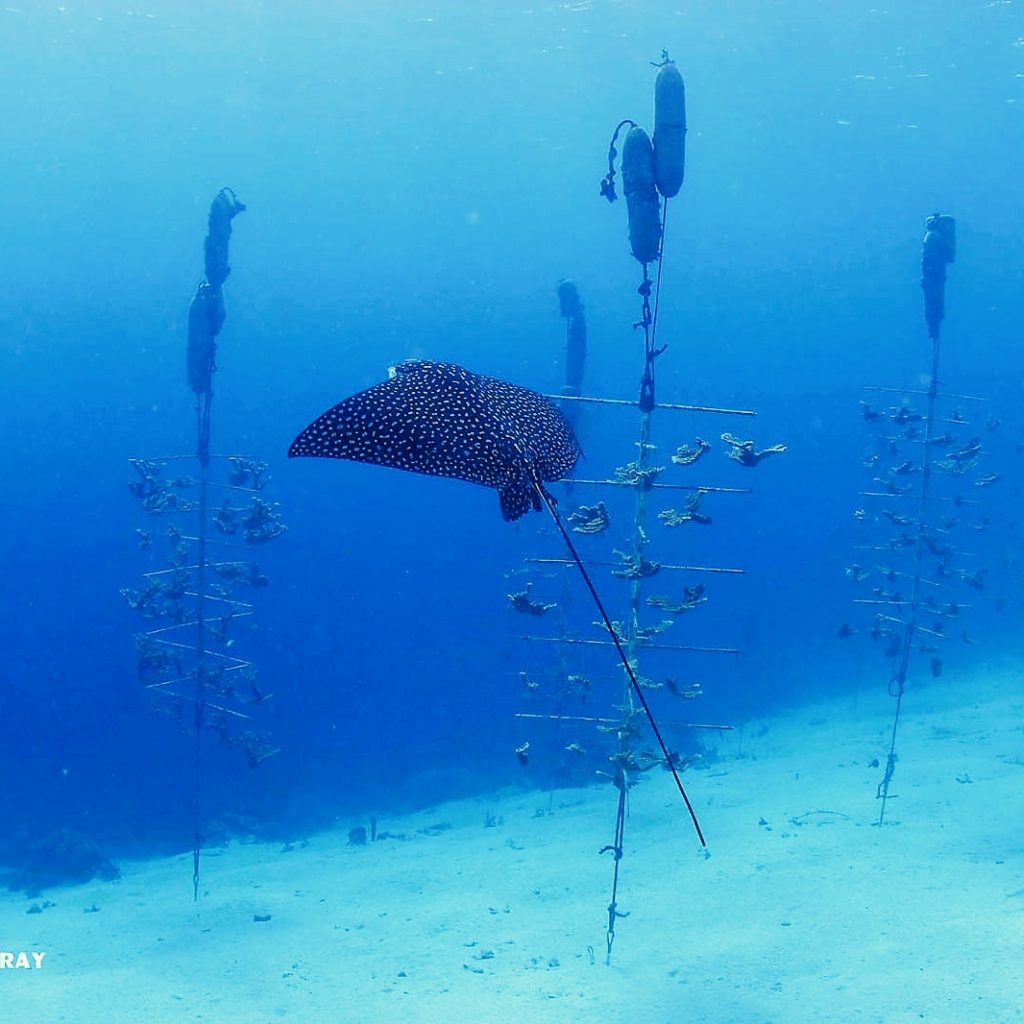 The fact is that some of the most bio-diverse reefs in the Caribbean exist right here in Curaçao. The sheltered southern coast is rich in coral, and suitable for divers of all levels, with little in the way of adverse conditions at any of the popular dive sites.
Divers and snorkelers never seem to be able to stop talking about the beauty of scuba diving Curaçao. Let us assure you this is with good reason.
The focus of Dive Curaçao will always be centered on scuba diving. But Curaçao is a very unique island that offers travelers so much more than the typical Caribbean "eat, sleep and dive" vacation destination because history, culture, language, food, music and on-island events play a major role for our island too.
There is no denying that Scuba Diving in Curaçao is the number one thing to DO – but of course there are plenty of things to do in Curaçao and no right way to experience any of them.
Dive in and explore the endless possibilities here in Curaçao so that you can make our island your own experience while embracing our authentic and certainly unforgettable spirit.
Investing in Sustainable Dive Tourism in Curaçao
Global media platforms largely overuse the phrase "sustainable tourism" to create buzz for brands and destinations alike that simply want to "green wash" and now "blue wash" you into thinking your support could have a lasting effect on our global fight against environmental issues.
Whether the issues are coral reef degradation, plastic pollution, global warming, excreta – the list is literally endless, right? But we can only control, what we can control within our bubble and that is one of major reasons that Dive Travel Curaçao exists today.
Honestly, from a private sector point of view if we do nothing to support the environment here in Curaçao we will not be able to deliver you exceptional dive travel and vacation experiences in the future.
Therefore, we are committed to support and continually invest in sustainable tourism initiatives that truly make a difference for Curaçao, not only from an environmental perspective but also from a socio-economic perspective too.
But we are only able to do that because of your trusting patronage and your unrelenting desire to Dive Curaçao!
Curacao Sustainable Tourism Partnerships
Dive Curaçao and Dive Travel Curaçao is appreciative of the sustainable tourism partnerships developed with Reef Renewal Curaçao, Stream2Sea, the Caribbean Shark Coalition, the PADI AWARE Foundation, and so many more.
These sustainable tourism partnerships in collaboration with the Dive Shops and the Dive Resorts in Curacao has created a symbiotic relationship that allows Dive Travel Curaçao to offer the best overall value for dive vacation packages that supports protecting the coral reefs of Curaçao for future generations.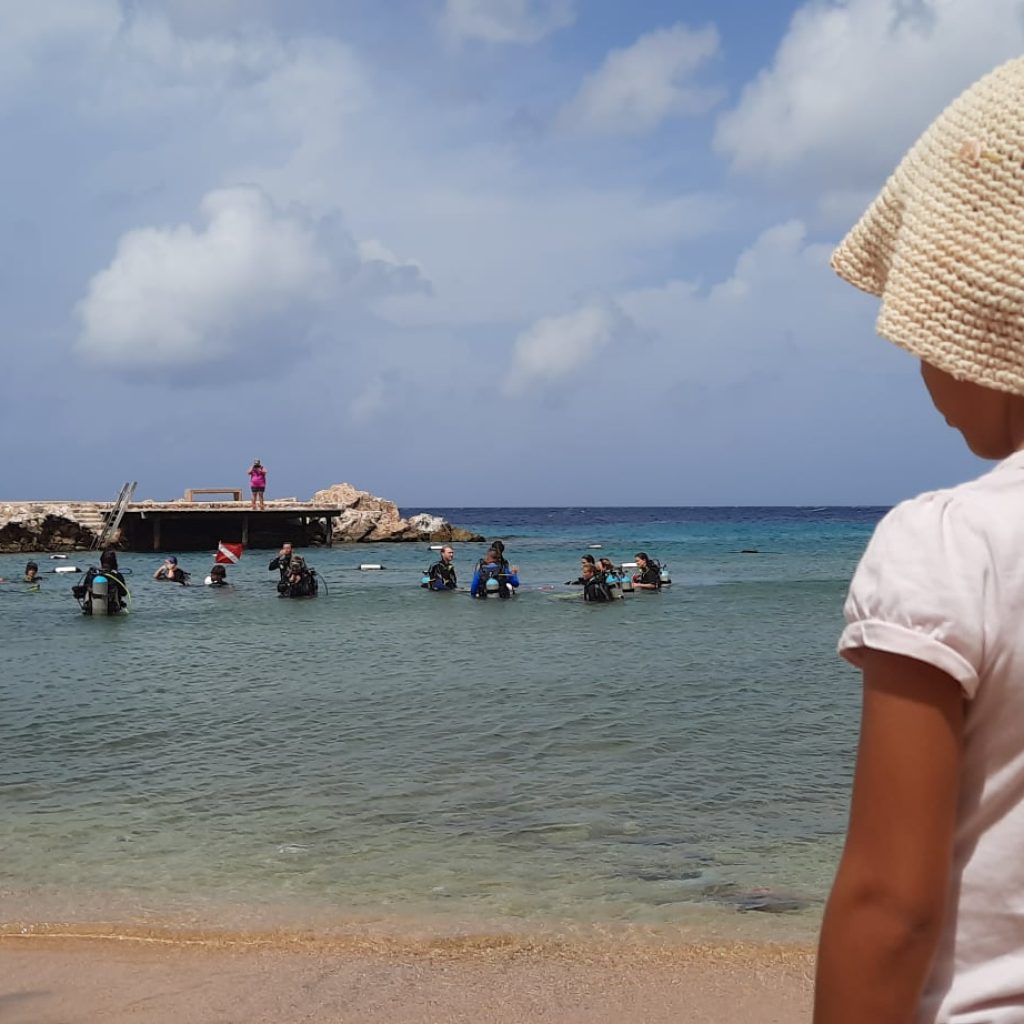 Supporting Coral Restoration in Curacao
"At the heart of Dive Curaçao and now, Dive Travel Curaçao, is an unwavering commitment to provide exceptional value, high quality and personalized service to ensure that you, as our client, can have the opportunity for the best Curaçao dive vacation experience", says Bryan Horne, the Managing Director.
To further underline this commitment, he says; "our coral reefs are a vital component of our island's tourism product, therefore we are also proud that 1% of Dive Travel Curaçao's net annual proceeds will be donated to Reef Renewal Curaçao so they can re-invest it in restoring corals for the future of Curaçao."
"The significance of Reef Renewal Curaçao (RRC) is that together as a community here on Curaçao, we are restoring our shallow water reef system while educating our youth about the importance of protecting and preserving our natural ecosystem," according to Pol Bosch, Operations Manager of RRC, who adds: "I am proud of Dive Travel Curacao's commitment for coral restoration and believe that supporting initiatives like this further solidify a natural path to sustainability for future generations."
PADI AWARE Foundation in Curacao
Reefs worldwide are facing threats including climate change, overfishing, water pollution and marine debris from human waste like single use plastics. While the effects of climate change must be addressed on a global scale, local communities can give their reefs the best chance of survival. They can start by reducing pressures such as fishing responsibly and reducing land-based pollution that is entering the ocean.
Many Caribbean reefs, like those in Curaçao stand a good chance of surviving if local pressures can be minimized. Several organizations on the island are working diligently to help restore and protect Curacao's reefs by tackling these issues.
"The diving community in Curacao are true leaders in the fight to protect what we love. Together dive centers on the island have united to protect their local dive sites from the onslaught of trash. They realize that conservation cannot be done in isolation and that it takes the collaborative efforts of all to really make change." says Jack Fishman, PADI AWARE Foundation
Plastic pollution is affecting the oceans across the world, and some reports estimate that by 2050 there could be more plastic in the ocean than fish. Marine life like fish, birds and sea turtles can mistake plastic for food and eventually starve or become entangled and suffocate.
Sadly, many islands did not take-action quickly enough and their reef systems have collapsed. Collapsed reef systems result in losses in tourism, fishing revenue, floods, deteriorated water quality, and less resistance to storms. Luckily, Curacao still has the chance to protect itself if action is taken immediately.
Stream2Sea in Curacao
Dive Curacao is a proud partner of Stream2Sea and Caribbean Organic Beauty, trusted eco-conscious brands, that offers reef safe biodegradable sunscreen and body-care products that are backed by the most thorough testing for coral and aquatic safety in the industry.
Stream2Sea sunscreen and body care products are completely reef safe and biodegradable. In fact, Stream2Sea is the FIRST and the ONLY brand that "walks the talk" to ensure that all their sunscreen, skincare and body care products do not contain Oxybenzone, Octinoxate and Octocrylene. To ensure this, rigorous testing is conducted to prove their products are safe to fishes and coral larvae (Protect Land + Sea Certified)!
To underline our commitment to sustainable tourism, Dive Travel Curacao in collaboration with our partners, we offer Stream2Sea products in Curacao so you can protect yourself against the raw elements and protect the coral reef against toxic ingredients.
Sustainable Dive Tourism News
Sustainable Tourism in Curacao is of immense importance to conserve our ocean. Equally important is the real commitment that is required for our island, located in the heart of the Dutch Caribbean.
Our island's subaquatic life is one of the many things that sets Curaçao apart from the other islands in the Caribbean. The commitment of Dive Travel Curaçao, and our sustainable tourism partners, to Reef Renewal Curacao and the PADI AWARE Foundation initiatives are first steps in sustaining and spreading awareness of our island's ocean life.
With the assistance and teamwork of the entire community we are creating change to provide future generations an opportunity for a healthy and sustainable environment, both above and below the waterline.
Click here for the latest Sustainable Dive Tourism News from Curaçao.
Header image: Frank Do
Curaçao Dive Site of the Month – Smokeys (Watch Video)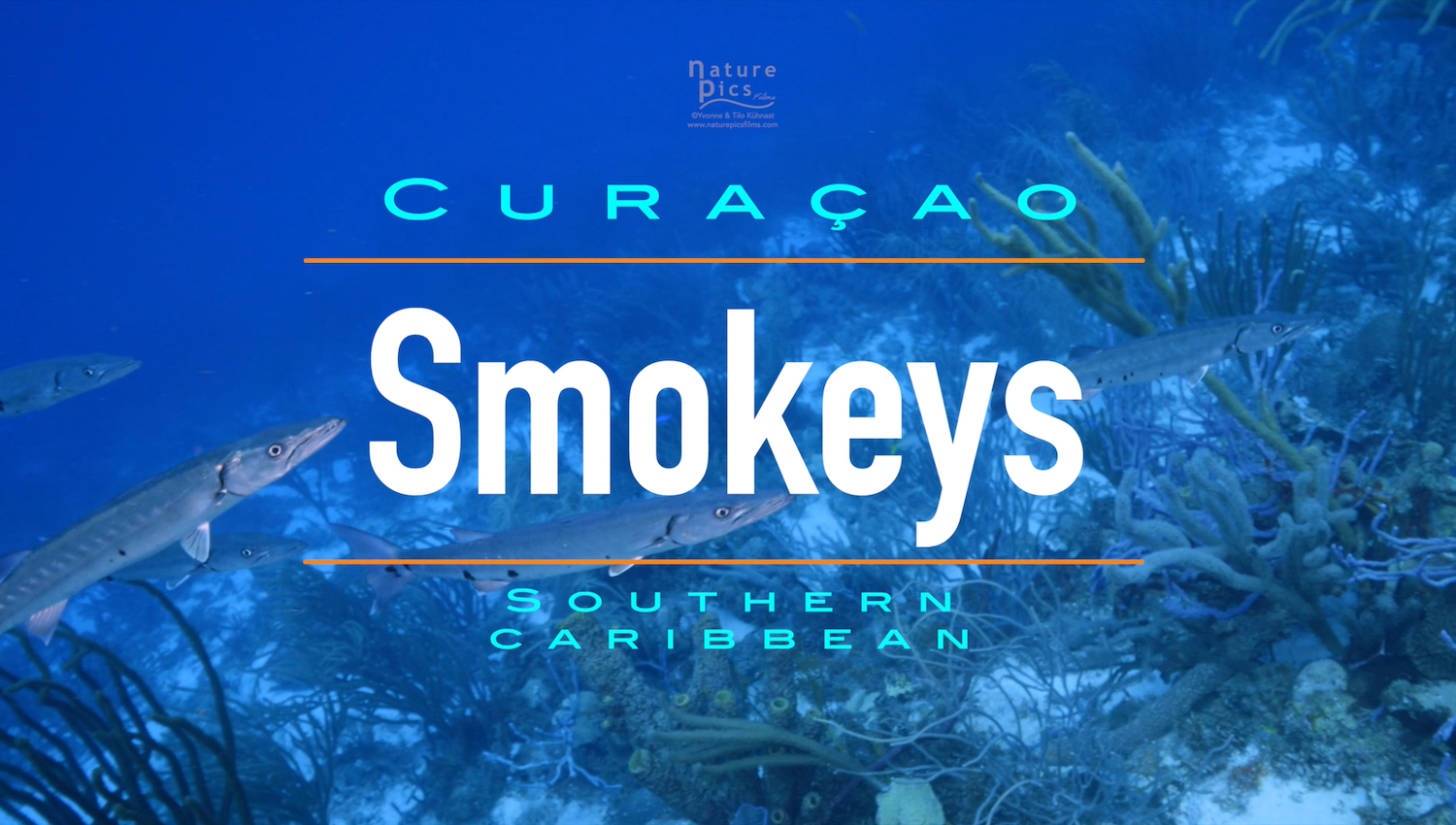 New Video Release: Smokeys near Eastpoint Curaçao.
Learn about https://bit.ly/Smokeys-Dive-Site-Curacao – a Top 10 Dive Site in Curacao located near Eastpoint and arguably one of the best dive sites in the Caribbean.
It rivals the finest dive sites in Belize, Bonaire and the Cayman Islands.
Video produced and edited for Dive Curacao, by NaturePicsFilms.
Coral Spawning Predictions for Curacao and the Southern Caribbean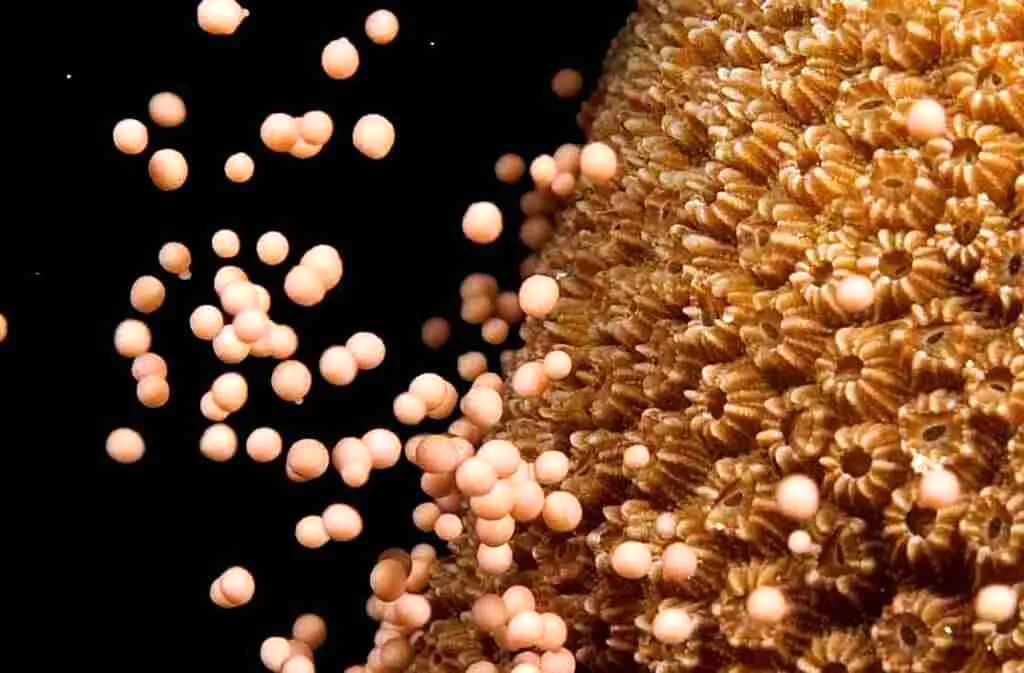 The Caribbean Research and Management of Biodiversity (CARMABI) has released its 2022 annual coral spawning prediction calendar for Curacao and the south Caribbean. This calendar plays a central role in studying the reproductive biology of Caribbean corals and guiding coral restoration efforts for the southern Dutch Caribbean islands.
Based on these predictions, researchers are able to harvest coral gametes that are reared to larvae that can be used to cultivate future coral colonies.
Coral spawning is a miraculous event where entire coral colonies, prompted by the lunar cycle, sunset time and water temperature, release gametes (eggs and sperm) simultaneously. Gametes of one species fertilize another to become fertilized embryos that settle on the ocean floor after days to weeks.
As divers, being able to witness a spawning event is a unique opportunity to enjoy the breathtaking scene as the entire reef becomes engulfed in a blizzard of future corals.
Each year, the Caribbean Research and Management of Biodiversity (CARMABI) releases a calendar to predict when each species of coral is expected to spawn. During these events, researchers from CARMABI, in collaboration with Reef Renewal Bonaire and Reef Renewal Curaçao, also collect gametes to be used to grow new corals in a laboratory setting.
Photo credit = CARMABI