Dominica's Secret Bay unveils new amenities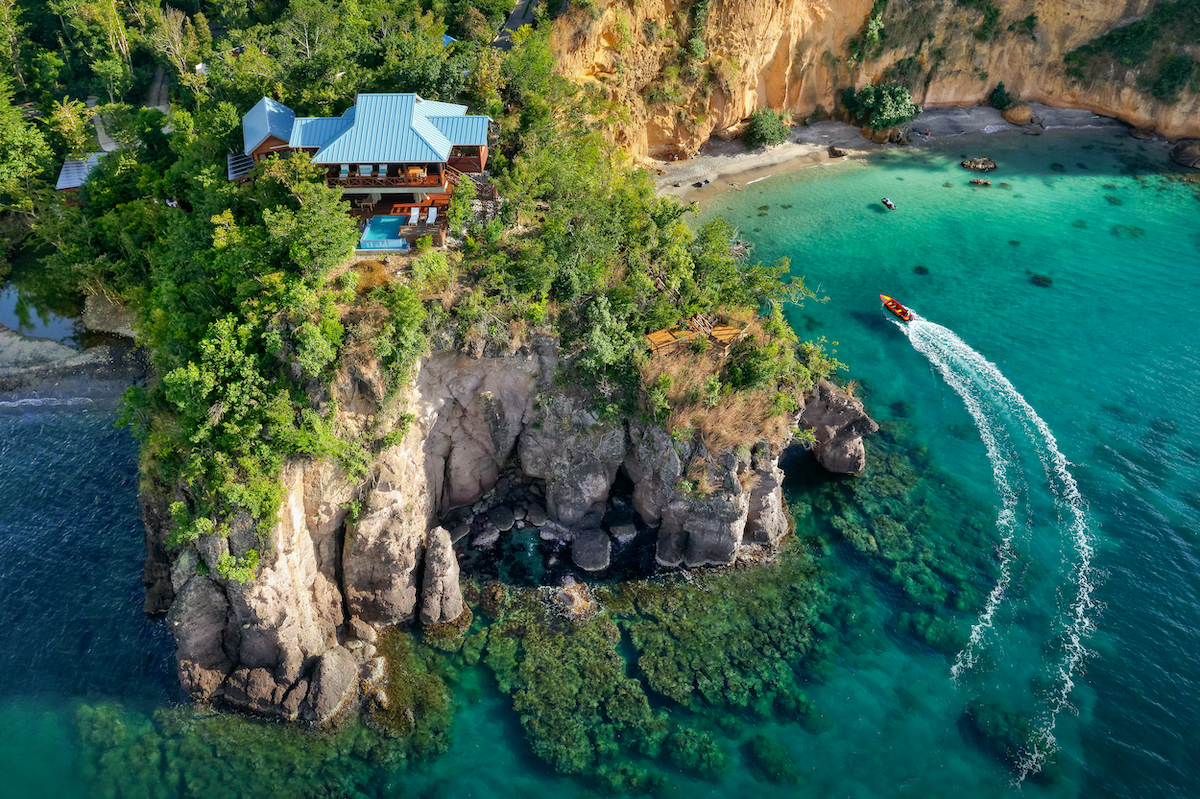 Secret Bay, Dominica's exclusive six-star, all-villa, Relais & Châteaux rainforest resort and residences, has unveiled a first look at three new amenities inspired by biophilic design – Mouben Welcome House, Gwiyavye' Lap Pool & Bar and Zing Zing Lounge. The architecturally stunning amenities are the first undertakings being introduced as part of the 10-year-old, award-winning resorts' multi-year, master plan. This evolution – spread over 40+ acres of coastal land – allows for an array of new amenities, more private villas, and the introduction of a for-sale residence program, all while lowering the resort's overall density and granting guests the utmost in the luxury of time and space.
The new amenities being unveiled at this time include:
Mouben Welcome House – Mouben Welcome House is both an architectural feat and the new resort hub where guests jumpstart their transformative journey. Modern in design and organic by nature, the structure features a porte-cochere for seamless entry and a fleet of electric vehicles to transport guests to their villas, as well as effortless access to Secret Bay's beachfront, and the forthcoming funicular and Bwa Denn: Food, Art & Brewery. The Welcome House features the new Adventure Concierge Desk, where guests can arrange an array of life-altering island experiences—a service that is also available in-villa. Secret Bay will continue to have a "no front desk" concept, allowing guests to check in and out directly from their villa.
Gwiyavye' Lap Pool & Bar – While each villa has its personal plunge pool, the Gwiyavye' Pool & Bar serves as an elevated oasis for all guests to enjoy. The relaxing oceanfront destination features an in-nature lap pool for guests to use at their own leisure, a cantilevered deck with lounge chairs to soak up the warm Dominican sunshine and a spacious, full-service bar handcrafted with Guyanese Greenheart wood. Enveloped in lush rainforest landscape, the space offers spectacular views of the Caribbean Sea amid an orchard of guava trees.
Zing Zing Lounge – An extension of Secret Bay's existing gourmet Zing Zing restaurant, the Zing Zing Lounge is a more casual offering that serves up specialty curated cocktails by expert mixologists paired with authentic Dominican bites. The Bar & Lounge is open daily from 5pm to 10pm.
"Secret Bay is continually evolving to meet the needs of our guests and stand out as a superior resort experience," said Dinesh Kissoon, General Manager of Secret Bay. "We're thrilled to bring these new experiences to Secret Bay and continue to raise the bar for excellent hospitality."
In addition to these three new amenities, the masterplan of intimate amenities also includes a funicular, an art barn and a microbrewery, all slated for completion in early 2023.
Tucked away on the unspoilt "Nature Island" — one of the Caribbean's most sparsely populated, environmentally conscious and culturally rich countries — Secret Bay has been praised for its ability to effortlessly capture the luxury of time and space along with its artful fusion of high design, local craftsmanship, commitment to sustainable development through numerous green and eco-friendly initiatives and its reputation for authentic guest experiences custom-curated to personal preference.
Part of Secret Bay's elevated experience is delivered in the form of its culinary offerings, including a "no-menu" concept at the innovative Zing Zing restaurant. Similarly, the Gommier Spa, a three-walled, treetop retreat designed especially for couples, focuses on local and sustainably sourced products for treatments. Other amenities include dedicated villa hosts, on-call concierge, chefs and guides and two secluded beaches.
Nightly rates at Secret Bay start at $897 USD. Secret Bay is located in Portsmouth, Dominica and can be reached at (+1) 767.445.4444 or info@secretbay.dm or online at http://secretbay.dm/.
The Residences at Secret Bay provide vacation home buyers with the rare opportunity to own a residential-style villa managed and marketed by one of the world's most acclaimed sustainable luxury all-villa boutique resorts. Pricing for The Residences at Secret Bay starts at $1,490,000 USD for whole ownership or $208,000 USD per share for citizenship investors. For more information, visit www.secretbay.dm/residences. For a consultation, please email residences@secretbay.dm.
Curaçao Dive Site of the Month – Smokeys (Watch Video)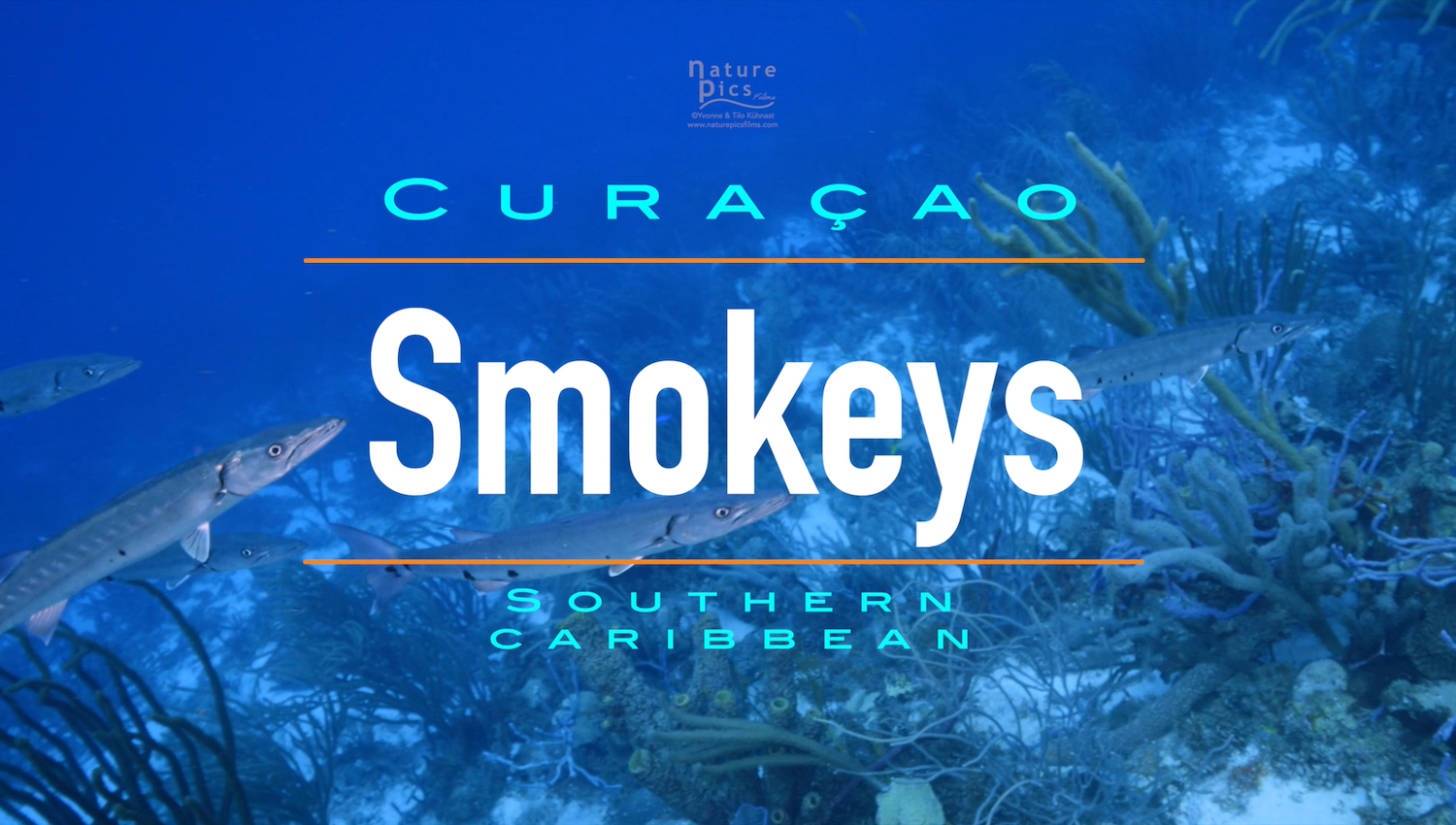 New Video Release: Smokeys near Eastpoint Curaçao.
Learn about https://bit.ly/Smokeys-Dive-Site-Curacao – a Top 10 Dive Site in Curacao located near Eastpoint and arguably one of the best dive sites in the Caribbean.
It rivals the finest dive sites in Belize, Bonaire and the Cayman Islands.
Video produced and edited for Dive Curacao, by NaturePicsFilms.
Coral Spawning Predictions for Curacao and the Southern Caribbean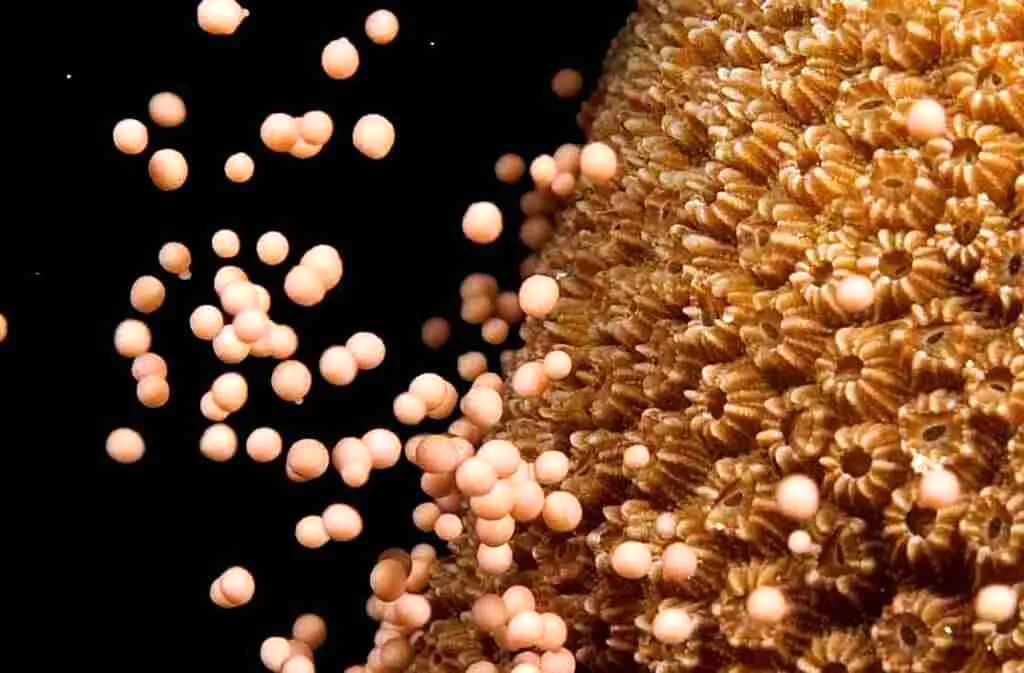 The Caribbean Research and Management of Biodiversity (CARMABI) has released its 2022 annual coral spawning prediction calendar for Curacao and the south Caribbean. This calendar plays a central role in studying the reproductive biology of Caribbean corals and guiding coral restoration efforts for the southern Dutch Caribbean islands.
Based on these predictions, researchers are able to harvest coral gametes that are reared to larvae that can be used to cultivate future coral colonies.
Coral spawning is a miraculous event where entire coral colonies, prompted by the lunar cycle, sunset time and water temperature, release gametes (eggs and sperm) simultaneously. Gametes of one species fertilize another to become fertilized embryos that settle on the ocean floor after days to weeks.
As divers, being able to witness a spawning event is a unique opportunity to enjoy the breathtaking scene as the entire reef becomes engulfed in a blizzard of future corals.
Each year, the Caribbean Research and Management of Biodiversity (CARMABI) releases a calendar to predict when each species of coral is expected to spawn. During these events, researchers from CARMABI, in collaboration with Reef Renewal Bonaire and Reef Renewal Curaçao, also collect gametes to be used to grow new corals in a laboratory setting.
Photo credit = CARMABI