Blue Marine Foundation launches new partnership with Dutch Caribbean Nature Alliance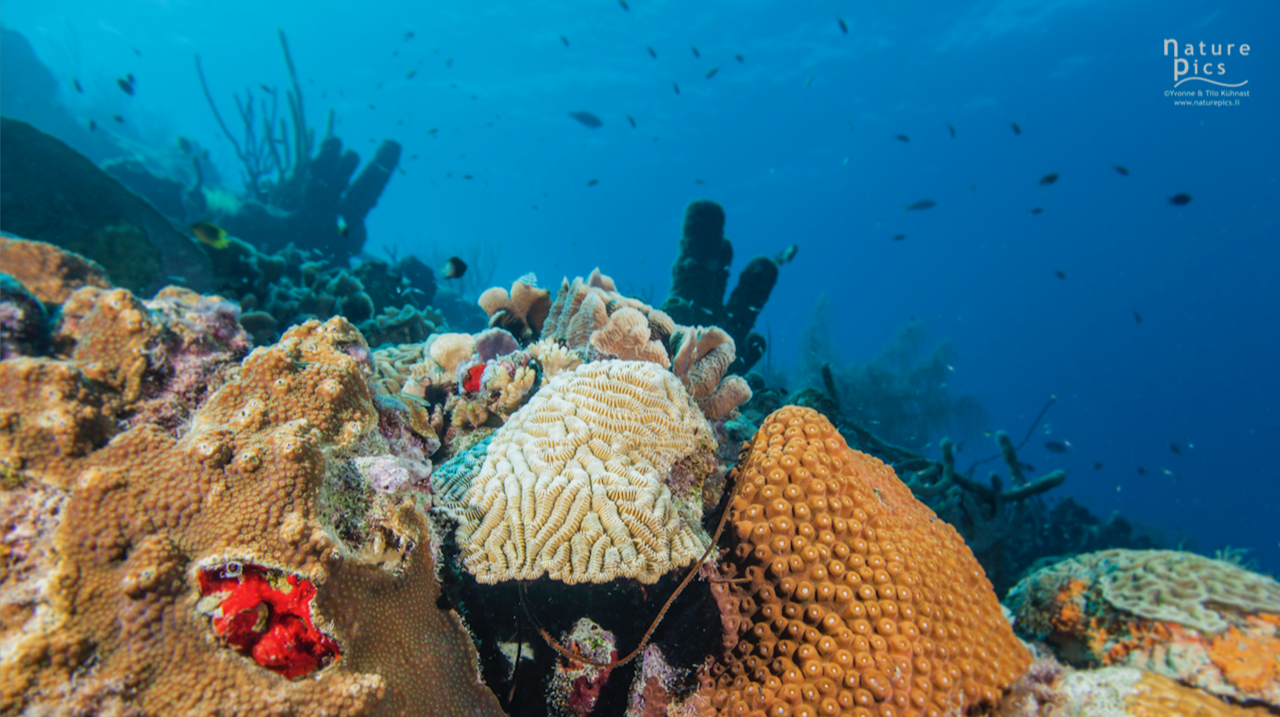 Ocean charity makes initial grant of $90,000 to marine parks on six Dutch Caribbean islands. Award will fund projects including coral protection, and training youth marine rangers.
Ocean conservation charity Blue Marine Foundation has announced it is awarding $90,000 in funding to support marine conservation in the Dutch Caribbean. A range of projects run by protected area management organisations on six islands will each receive a grant of $15,000. The funding is the first step in a longer-term partnership to support the islands and help secure sustainable financing through the Dutch Caribbean Nature Alliance (DCNA) Trust fund.
To improve ocean governance, Blue Marine uses a combination of top-down intervention and bottom-up project delivery to help local communities at the front line of conservation. It will work together with the DCNA to help marine-park organisations protect the unique and threatened biodiversity of the Dutch Caribbean.
The new partnership is an important development in the successful management of marine conservation parks in the Dutch Caribbean. The UK-based charity has established a small-grants fund to provide rapid access to support for critical conservation projects run by marine parks.
The individual projects and their local partners are:
Unique ecosystems on the islands are vulnerable to threats such as feral livestock causing sedimentation on reefs, and invasive species, including lionfish and coral diseases. They are also at risk from overfishing, climate change, coastal development, erosion and the build-up of harmful algae caused by waste water.
The islands of the Dutch Caribbean are also home to important "blue carbon" habitats – ocean ecosystems such as seagrasses, mangroves and other marine plants that suck up and lock away carbon from the earth's atmosphere. Seagrass is so efficient at this it can capture and store carbon dioxide up to 35 times faster than tropical rainforests.  The management and protection of these blue carbon habitats is vital in the fight against climate change.
Current marine conservation measures in the islands include a 25,390 square km mammal and shark sanctuary- Yarari sanctuary- across the Exclusive Economic Zone of Bonaire, Saba and St Eustatius. All six islands have inshore Marine Protected Areas ranging in size from 10 to 60 sq km.
Blue Marine's Senior Project Manager Jude Brown commented: "Having recently visited two of the islands, I witnessed first-hand how special this region is. Diving the waters off Saba I saw huge Tarpon swimming amongst shoals of blue tang, and hawksbill turtles feeding on the seagrass beds. I also witnessed the challenges these islands are facing from coral disease to issues with coastal development. It is an exciting opportunity to work in the Dutch Caribbean, bringing expertise and funding from Blue Marine to join with the wealth of knowledge already on the islands, to work together to protect the important marine life arounds these islands."
Tadzio Bervoets, Director of the DNCA commented: "The Dutch Caribbean consists of the Windward Islands of St. Maarten, Saba, and St. Eustatius and the Leeward Islands of Aruba, Bonaire and Curaçao. The nature of the Dutch Caribbean contains the richest biodiversity in the Kingdom of the Netherlands. The diverse ecosystems are a magnet for tourism and at the same time the most important source of income for residents of the Dutch Caribbean. Nature on the islands is unique and important but it is also fragile. The coming week we will be in The Netherlands to present a Climate Action Plan for the Dutch Caribbean to emphasize the urgent need for a climate smart future for our islands."
---
Photo: Coral reefs in the Dutch Caribbean- Photo credit: Naturepics: Y.+T. Kühnast- all rights reserved
Jeff chats to… Christopher Bartlett, MD of Indigo Safaris, about scuba diving in Dominica and Mexico (3 of 5)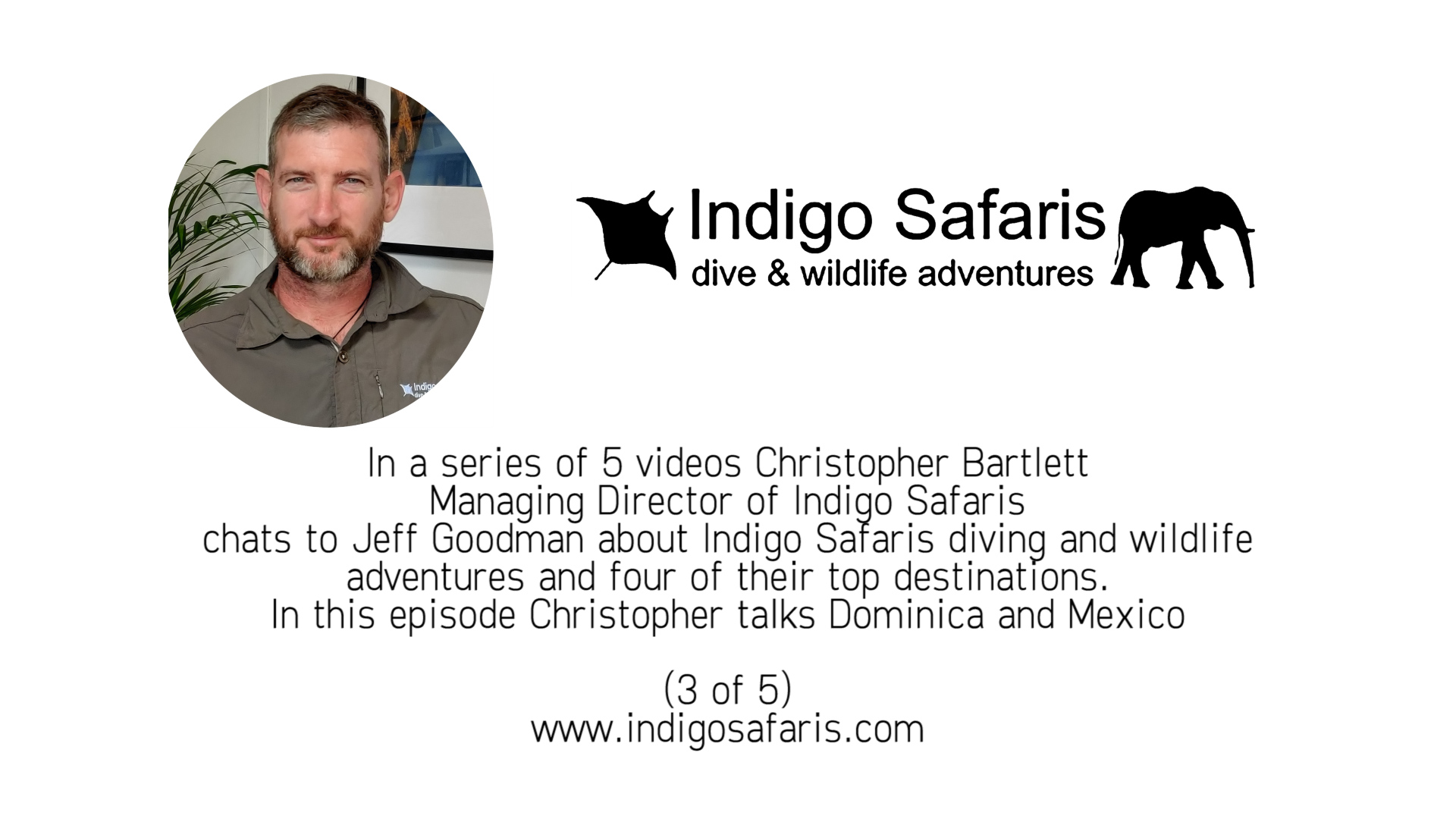 In the third in this exclusive series of five videos, Jeff Goodman, Scubaverse Editor-at-Large, chats to Christopher Bartlett, Managing Director of Indigo Safaris, about their diving and wildlife adventures, and some of their top destinations. In this episode Christopher talks about Dominica and Mexico.
For more information, please visit www.indigosafaris.com
Rather listen to a podcast? Click on this link to listen HERE.
Reefs Go Live returns for new season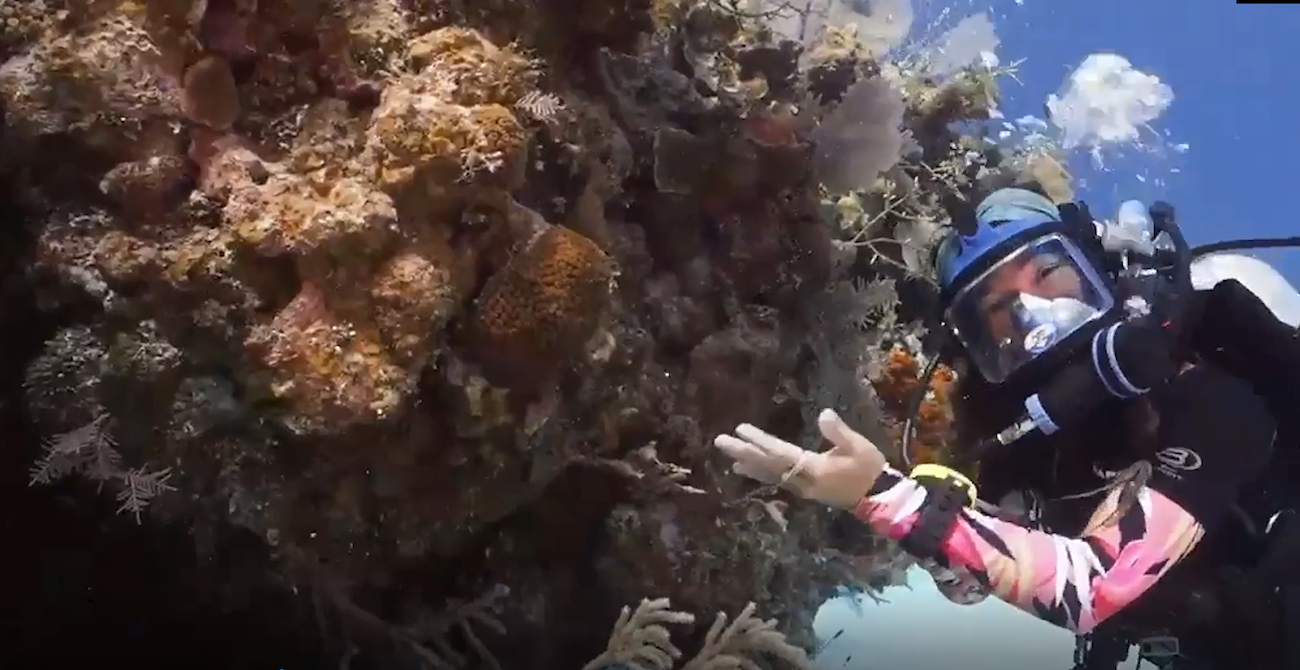 CCMI brings the ocean directly to classrooms around the world through live-stream lessons from underwater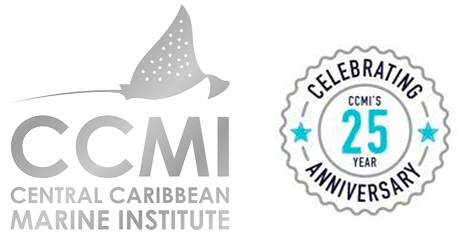 In 2018, the Central Caribbean Marine Institute (CCMI) launched Reefs Go Live, their innovative, flagship education programme that live-streams directly from underwater on the coral reefs in Little Cayman to students in classrooms around the world in real time. For the 2022 season, the four episodes of Reefs Go Live reached more than 107,000 viewers in 22 countries. CCMI's Reefs Go Live team hopes to expand their reach with four new episodes and supplemental teaching resources to help integrate the material into classroom lessons.
Science Communications & Development Manager for CCMI, Beth Chafin, is excited to be part of another year of Reefs Go Live:
"Knowing we have an audience that spans the world, our team is energised as we plan and implement our Reefs Go Live season for 2023! We feel that creating a connection to the ocean and sharing the beautiful coral reefs of Little Cayman with others, both locally and abroad, is one of the most important ways to increase support for critical, timely issues such as marine protection and sustainability. At CCMI, we are fortunate to have these stunning reefs at our doorstep; not everyone is so lucky to be this connected to coral reefs, but healthy coral reefs are vitally important to everyone on earth. Bringing the ocean into classrooms and homes through Reefs Go Live allows us to share the work we do at the Little Cayman Research Centre, facilitate real-time interactions between viewers around the world and our experts in the field, and inspire the diverse audience to take positive action for the future of coral reefs."
The first episode of 2023 will take place on Friday, 31st March at 10 am Cayman time (UTC -5h). The episode, 'Finding Hope on our Reefs', will feature what CCMI's long-term monitoring of Little Cayman's reefs shows us. The data from the annual surveys reveals important trends in reef health over time that reflect global threats and the benefits of strong local protection. Reefs Go Live hosts will explain why this annual monitoring is important and what the results tell us about the future of our coral reefs that we all depend upon. Viewers of each episode will be able to ask questions of the diver and participate in polls through the online platform to make Reefs Go Live an interactive experience.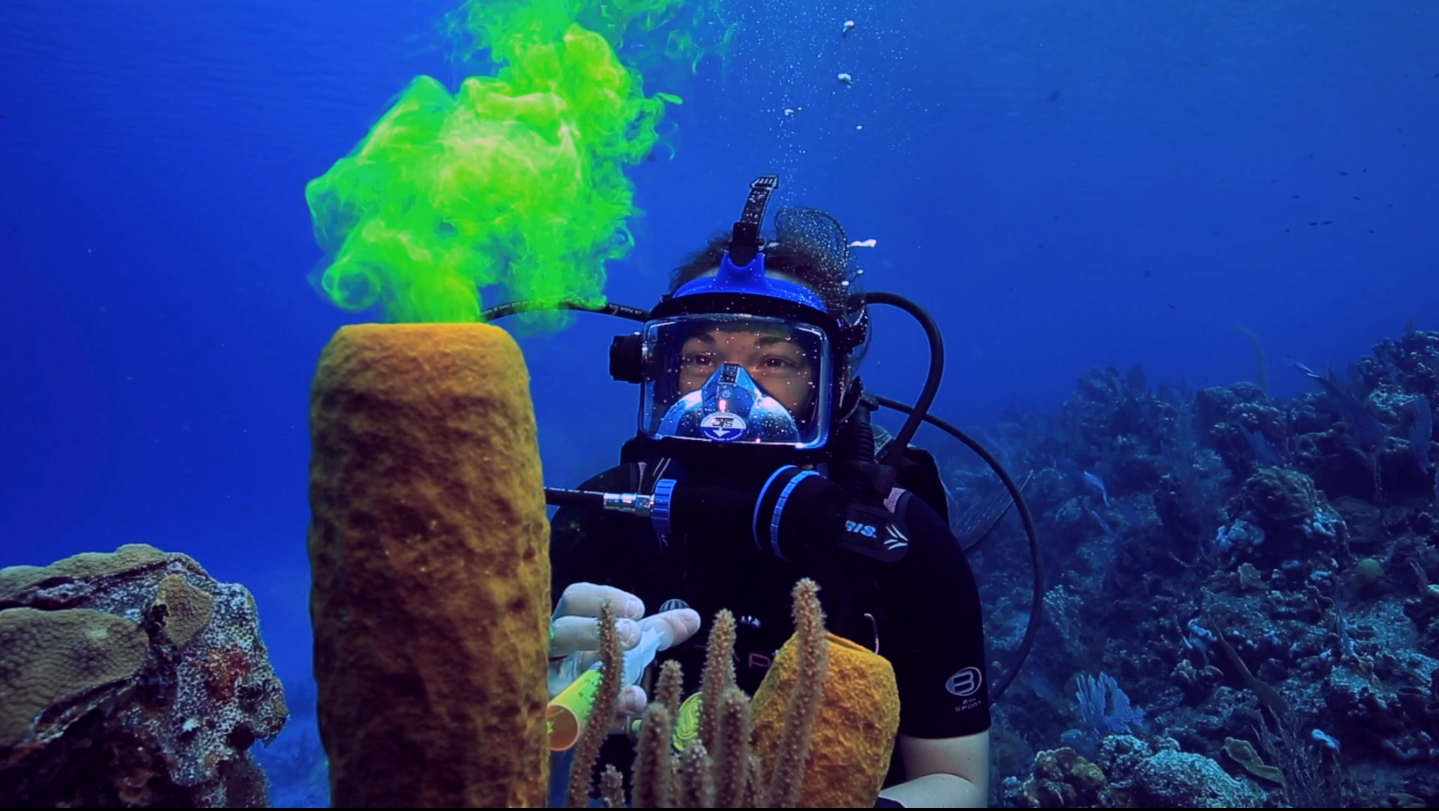 Additional episodes for this year will run at 10 am (UTC -5h) on the following dates:
Thursday, 11th May: Adaptation on Coral Reefs
Wednesday, 24th May: Reef Resiliency & Restoration
Thursday, 8th June: World Ocean Day – 25 Years of Coral Reef Research
Registration for Reefs Go Live is free and is only required once to receive access to all episodes: https://donate.reefresearch.org/rgl2023.
Reefs Go Live provides an opportunity for students from all over the world to engage with the stunning ocean environment in its most natural format. As coral reefs around the world face unprecedented pressure, generating increased engagement with these precious ecosystems creates an opportunity to promote marine sustainability in a positive and fun way.
Reefs Go Live utilises streaming technology with underwater video and audio equipment to enable real time broadcasting from Little Cayman's stunning coral reefs. Little Cayman, a Mission Blue Hope Spot, hosts one of the healthiest reef ecosystems in the Caribbean, which overall remains healthy and shows resiliency to climate change impacts. The broadcasts and education materials draw connections from CCMI's current research conducted in Little Cayman to the national science curriculum and key ocean literacy principles, making CCMI's work relevant and accessible to students and viewers of all ages, and emphasizing the relationship that we all have to coral reefs, no matter where we are.
Reefs Go Live is a free education programme that is made possible by the generosity of The Edmund F. and Virginia B. Ball Foundation. To register for the broadcasts and teaching resources, please visit: https://reefresearch.org/what-we-do/education/reefs-go-live/