Blue Marine Foundation launches new partnership with Dutch Caribbean Nature Alliance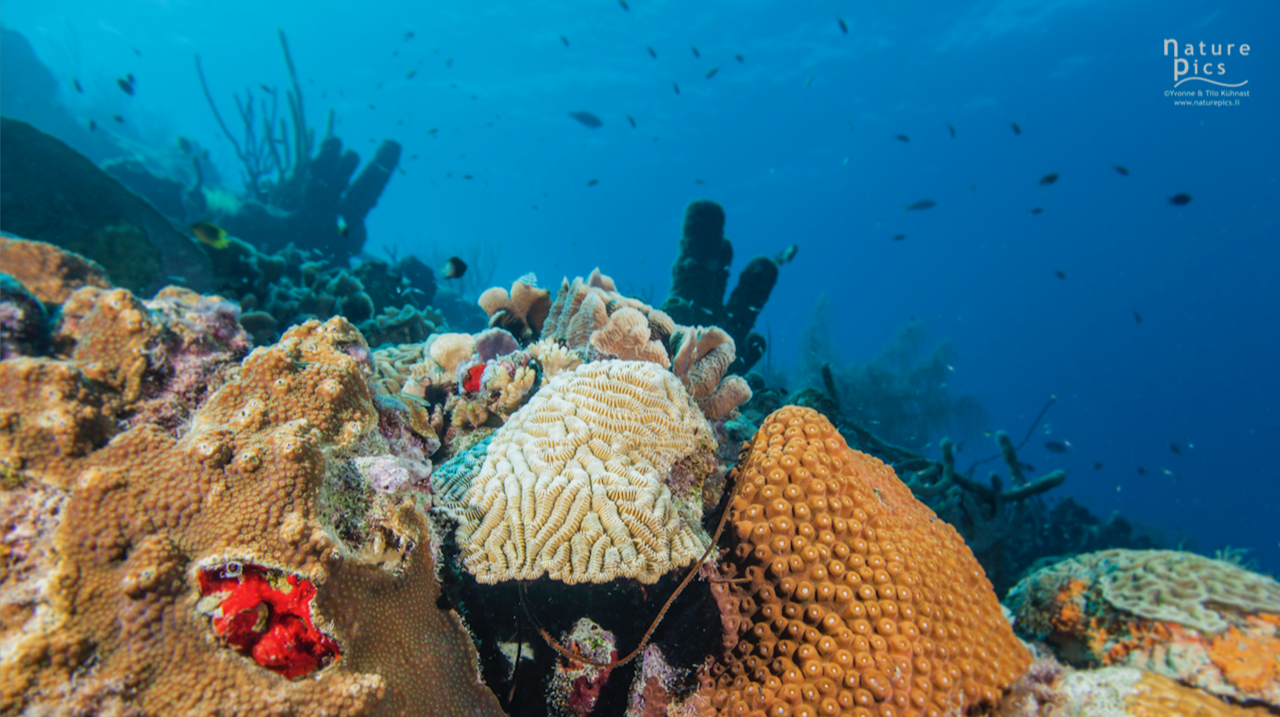 Ocean charity makes initial grant of $90,000 to marine parks on six Dutch Caribbean islands. Award will fund projects including coral protection, and training youth marine rangers.
Ocean conservation charity Blue Marine Foundation has announced it is awarding $90,000 in funding to support marine conservation in the Dutch Caribbean. A range of projects run by protected area management organisations on six islands will each receive a grant of $15,000. The funding is the first step in a longer-term partnership to support the islands and help secure sustainable financing through the Dutch Caribbean Nature Alliance (DCNA) Trust fund.
To improve ocean governance, Blue Marine uses a combination of top-down intervention and bottom-up project delivery to help local communities at the front line of conservation. It will work together with the DCNA to help marine-park organisations protect the unique and threatened biodiversity of the Dutch Caribbean.
The new partnership is an important development in the successful management of marine conservation parks in the Dutch Caribbean. The UK-based charity has established a small-grants fund to provide rapid access to support for critical conservation projects run by marine parks.
The individual projects and their local partners are:
Unique ecosystems on the islands are vulnerable to threats such as feral livestock causing sedimentation on reefs, and invasive species, including lionfish and coral diseases. They are also at risk from overfishing, climate change, coastal development, erosion and the build-up of harmful algae caused by waste water.
The islands of the Dutch Caribbean are also home to important "blue carbon" habitats – ocean ecosystems such as seagrasses, mangroves and other marine plants that suck up and lock away carbon from the earth's atmosphere. Seagrass is so efficient at this it can capture and store carbon dioxide up to 35 times faster than tropical rainforests.  The management and protection of these blue carbon habitats is vital in the fight against climate change.
Current marine conservation measures in the islands include a 25,390 square km mammal and shark sanctuary- Yarari sanctuary- across the Exclusive Economic Zone of Bonaire, Saba and St Eustatius. All six islands have inshore Marine Protected Areas ranging in size from 10 to 60 sq km.
Blue Marine's Senior Project Manager Jude Brown commented: "Having recently visited two of the islands, I witnessed first-hand how special this region is. Diving the waters off Saba I saw huge Tarpon swimming amongst shoals of blue tang, and hawksbill turtles feeding on the seagrass beds. I also witnessed the challenges these islands are facing from coral disease to issues with coastal development. It is an exciting opportunity to work in the Dutch Caribbean, bringing expertise and funding from Blue Marine to join with the wealth of knowledge already on the islands, to work together to protect the important marine life arounds these islands."
Tadzio Bervoets, Director of the DNCA commented: "The Dutch Caribbean consists of the Windward Islands of St. Maarten, Saba, and St. Eustatius and the Leeward Islands of Aruba, Bonaire and Curaçao. The nature of the Dutch Caribbean contains the richest biodiversity in the Kingdom of the Netherlands. The diverse ecosystems are a magnet for tourism and at the same time the most important source of income for residents of the Dutch Caribbean. Nature on the islands is unique and important but it is also fragile. The coming week we will be in The Netherlands to present a Climate Action Plan for the Dutch Caribbean to emphasize the urgent need for a climate smart future for our islands."
---
Photo: Coral reefs in the Dutch Caribbean- Photo credit: Naturepics: Y.+T. Kühnast- all rights reserved
Cayman Bogue swim fundraiser adds sister island event for 2023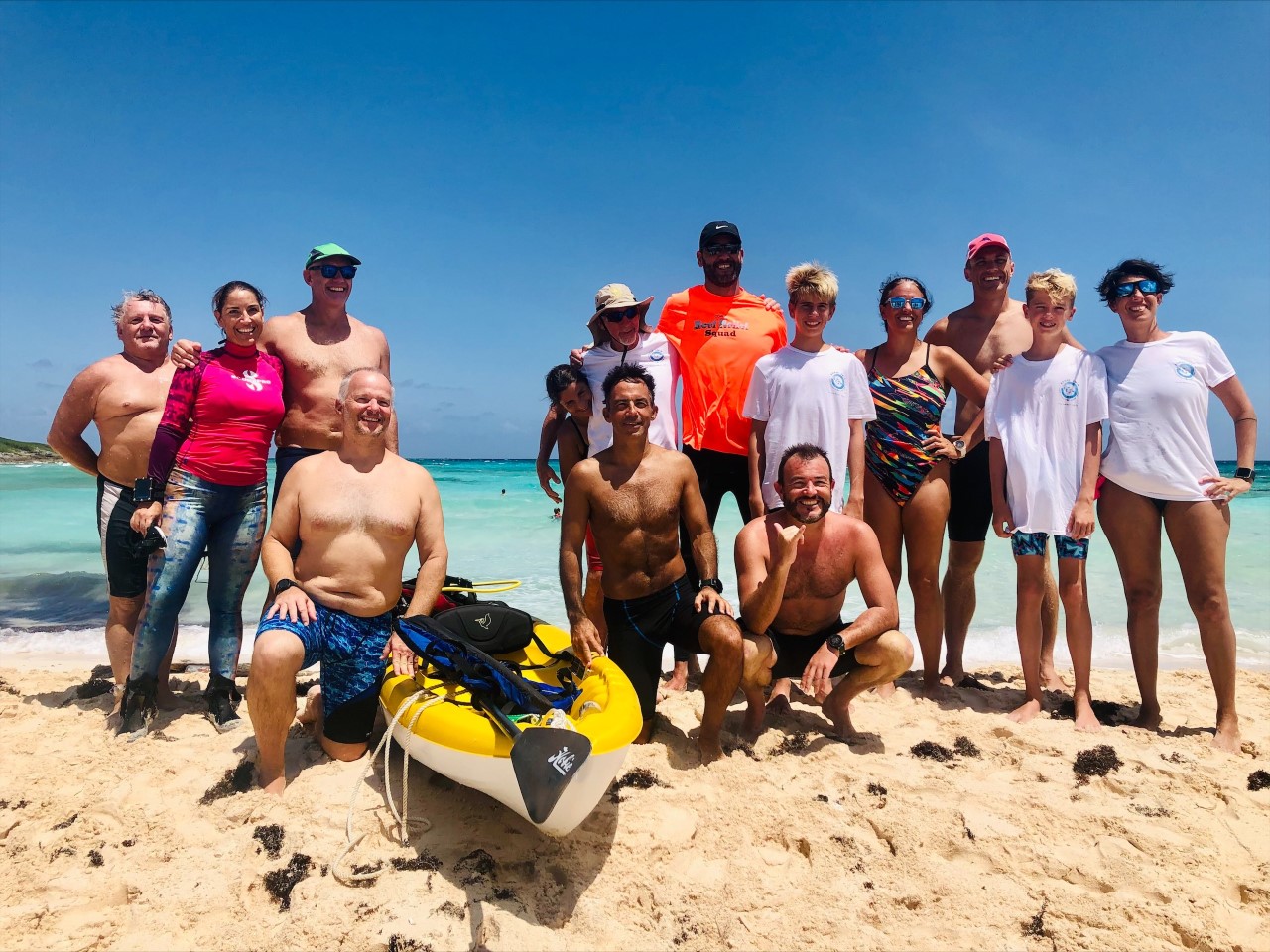 Swimmers from around the world invited to traverse 'The Bogue' in this 10K swim from Cayman Brac to Little Cayman for CCMI.
In September 2021, 16 local swimmers took on the challenge of swimming from Cayman Brac to Little Cayman, an open water swim of approximately 10 kilometres, to raise money for local non-profit the Central Caribbean Marine Institute (CCMI). After a very successful and fun initial experience, the organisers plan to make this an annual event to help bring endurance swimming events to the Sister Islands.
With such interest after the inaugural event, the 2023 Cayman Bogue Swim has increased the number of available registrations to 50 swimmers, has opened registration to swimmers both locally and abroad, will include several categories of registration, and will feature an expanded weekend of fun and activity in Little Cayman. Participants and their supporters can plan to join other Bogue swimmers for a welcome drinks/packet pick up event on the Friday evening, Bogue Bash: Band and BBQ celebration dinner on the Saturday evening, a tour of CCMI, and more. The weekend will begin Friday, 28th April 2023, with the actual swim starting at 8 am on Saturday, 29th April. The swim starts at Scott's Dock, Cayman Brac and finishes at Point of Sand on Little Cayman.
Swimmers can choose to register in the competitive 'race' category, open water swim category, or as a relay team of two or four persons. No matter the race registration category, the Cayman Bogue Swim is an opportunity for swimmers of all ages, backgrounds, and mixed ability to share in a unique physical and mental challenge that has only been completed by a small number of swimming enthusiasts.
Swimmers can register for the event at https://donate.reefresearch.org/BogueSwim2023. Registration is US $325/person, and it includes event registration, welcome pack, event shirt, event swim cap, entry to welcome drink event/packet pick-up, locally made finisher medal, entry to the Bogue Bash: Band & BBQ event, tour of CCMI, transport via boat to the start line from Little Cayman, in-water support, and include a donation to CCMI in support of their work. Flights, lodging, all other meals, and incidentals are not included in the registration fee and are the responsibility of the participant.
The organisers of The Cayman Bogue Swim once again selected CCMI as the beneficiary of event proceeds, and unlike last year, swimmers will not have to engage in significant fundraising as part of their commitment to swimming in the event. However, anyone wishing to support the participants and their efforts to swim across the Bogue are welcome to donate to the online fundraising page: https://tinyurl.com/Bogue2023.
All donations support CCMI and their work to protect and restore coral reefs in the Cayman Islands through impactful research and innovative marine education experience for students.
For more information about the swim, please visit their Facebook page: https://www.facebook.com/caymanbogue.
Halloween Special Part 2: PADI's top 7 wrecks to dive in Bermuda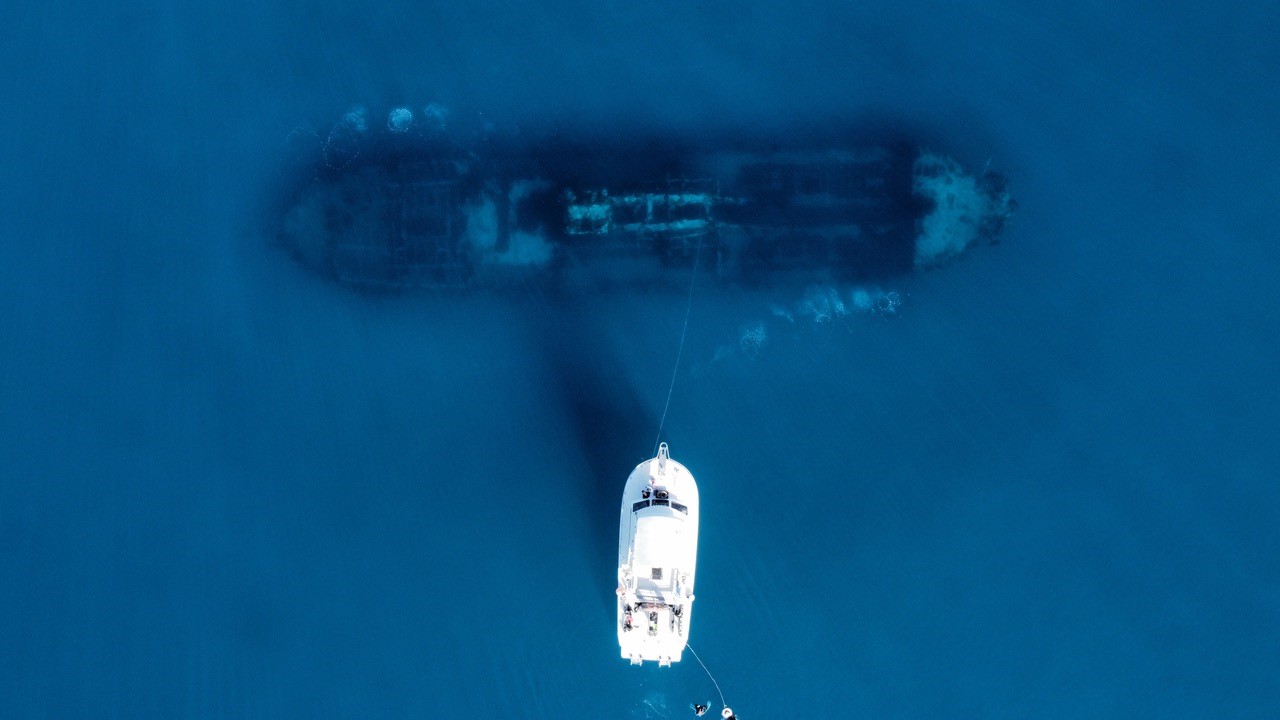 Just in time for Halloween, we're back with Part 2 of our deep dive with PADI into spooky Bermuda… 
The Mary Celestia
Also known as the Mary Celeste, this Civil War-era paddle steamer hit a coral reef and sank to her watery grave 1884. She's known as one of the oldest wrecks in the area and is well-preserved considering: divers can view both her intact paddlewheel and engine, plus her bow, stern, boilers, and anchor. Resting at 55 feet below the surface, a little piece of Mary Celestia made its way above water in 2015 after a few bottles of 150-year-old wine were discovered and delivered to sommeliers for sampling in Charleston, South Carolina.
The Cristóbal Colón
This enormous ship is the largest wreck in all of Bermuda. Coming in at a whopping 499 feet long, the Cristóbal Colón was a Spanish luxury liner that crashed into a coral reef off the north shore in 1936. With an abundance of marine life that's settled in and around the wreckage strewn across 100,000 square feet of the sea floor, she's visited by snorkelers and divers alike. Today she can be found at depths of 15 to 60 feet, but she used to peek out the surface of the water when she first sank, up until she was used for target practice in World War II.
The Iristo
Only a year after the Cristóbal Colón went down, the Iristo (also known as the Aristo) followed in 1937. The captain of the Norwegian freighter is said to have been startled by the Cristóbal Colón's wreckage, which ultimately led to the Iristo's own untimely fate. He ordered the crew to change course but the Iristo struck a submerged reef and went down too! Her wreckage remains to this day with engine, boilers, and propeller visible amongst spectacular coral.
The North Carolina
Looking for an extra spooky dive? Check out the North Carolina's ghostly "deadeyes" in rows along her deck railings – the uncanny sailing riggings look just like cartoon skulls. At depths between 25 and 45 feet, she makes for an eerie visit whether taking a shallow dive as a beginner or diving into the deep. Hailing from Liverpool, this 250-foot English iron hull sank on New Year's Day in 1880 when she ran aground southwest of Bermuda. Despite attempts to raise her, she remains in the depths of the sea sitting upright with a collapsed mid-section.
The Montana and the Constellation
Get a two-for-one dive in when you visit the Montana and the Constellation, uniquely stacked on top of each other to the northwest of Bermuda. The Montana wreck dates back to 1863 – the Civil War era blockade runner hit a shallow reef and down she went. The Constellation followed eighty years later in 1943 and some reports state that the Montana's bow took her down! The American cargo ship was carrying building materials and scotch when she went down, so divers can view stacks of cement bags and glassware when they explore these shallow waters.
The Hermes
Explore the outside or inside of Hermes, a freighter that experienced engine trouble and was abandoned by her crew. Built in 1943, the lonely ship was deserted until 1984 when she was acquired by the Bermuda Dive Association and turned into a sunken artificial reef. She's known as a highly photogenic beauty with fantastic visibility. Fully intact with her mast pointing to the surface, Hermes has come a long way from desertion as one of Bermuda's most popular dive sites.
The King George
Another lonely and ghostly ship left to sink to the bottom of the sea, the King George is a large dredger that was built for the Bermuda Government. After arriving on the island in 1911, she served a few years before being towed out to sea and left to sink in 1930 when she was no longer needed for harbor operations. Fully intact and upright, divers can circle her from end to end on the quiet ocean floor.
Ready for a Spooky Dive in Bermuda?
If you want to dive into the spooky depths of Bermuda's water, there are several different types of PADI certification to get you there.
Formal training for wreck diving is especially important for your safety as it involves special procedures, techniques, and equipment. The PADI Wreck Diver Specialty Course covers all the fundamentals and includes four scuba dives to give you practice in the open water.
Enrolling is simple: you must be at least 15 years old and have earned your PADI Adventure Diver certification or higher. PADI's wreck dive certification covers the basics, from navigating the inside and outside of a wreck to the appropriate gear you'll need for wreck diving. You'll also learn how to plan and map a wreck site along with special techniques to protect the site's integrity.
You complete your certification after four wreck dives with an instructor, and away you go! The eerie deep blue of Bermuda awaits…
Images: DIVE BERMUDA