Curacao's leading sustainable dive tourism operators become Green Fins Members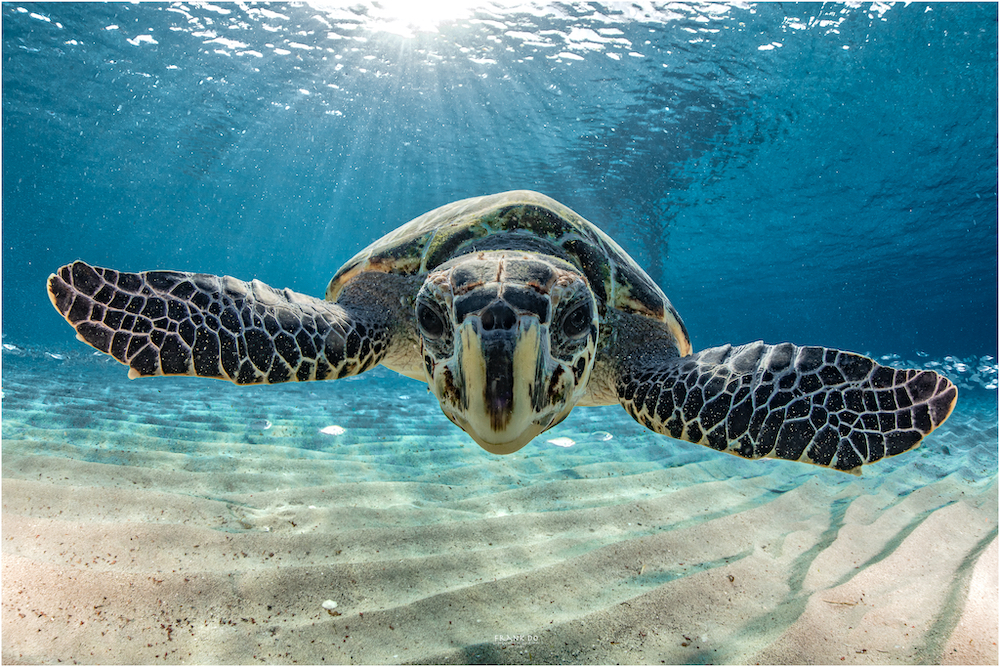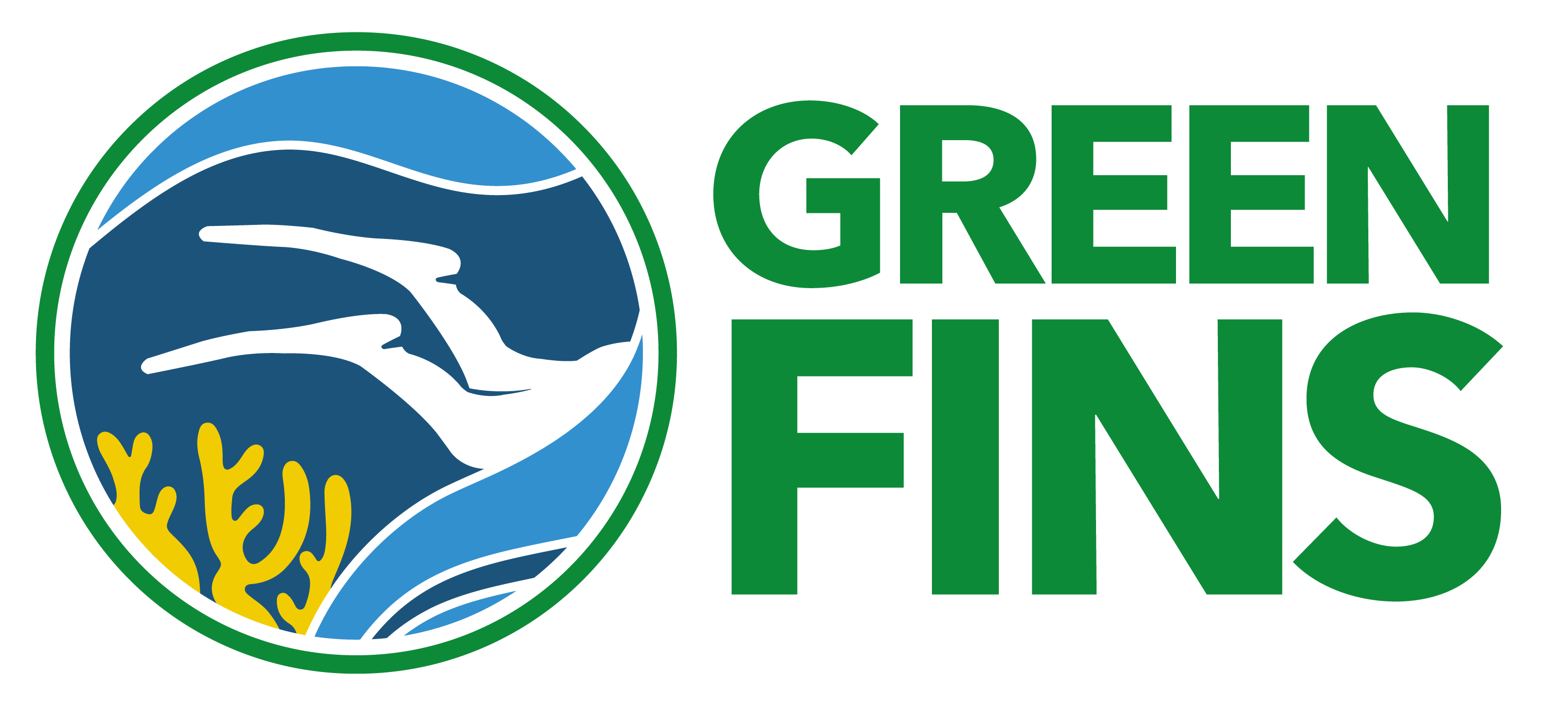 The Reef-World Foundation has launched a new online platform, the Green Fins Hub, which will assist Curaçao's leading sustainable dive tourism operators as Green Fins Digital Members in developing best environmental practices for marine tourism.
These leading sustainable dive tourism operators (Ocean Encounters, The Dive Bus, Scubacao and GO WEST Diving) in Curaçao have all become Green Fins Digital Members to reinforce the absolute need to create change in order to provide future generations with an opportunity for a healthy and sustainable environment, both above and below the waterline.
"From a private sector point of view, Dive Curacao is incredibly proud to support sustainable dive tourism and these leaders of the Curaçao Dive Tourism Industry to create change. Afterall, if we do nothing to support the environment, we will eventually have an unsustainable dive tourism industry in Curaçao. This will lead to an inability to deliver exceptional dive travel and vacation experiences in the future. Bottom line is that apathy can no longer be embraced",says Bryan Horne, Founder of Dive Curacao
Why should responsible Curaçao Dive Tourism operators become a Green Fins Members?
The most important reason why Curaçao Tourism operators should become Green Fins Members is, of course, to support the environmental component of Curaçao. Coral reefs in Curacao comprise 104 square kilometers of extremely bio-diverse systems and therefore represent a high economic value.
Consequently, it is important to protect the dive sites and snorkel sites to ensure the sustainable growth of this valuable industry. The same way these dive operators take part in certification programs to raise their service level, The Reef-World Foundation developed the assessment system to measure compliance to the "Green Fins Code of Conduct" that was co-created with UNEP. The Green Fins tools and resources also support industry compliance to Sustainable Diving and Snorkelling ISO standards that address the needs of the industry to meet the rapid shift in demand for sustainable tourism plus the mounting threat towards the marine environment.
Accordingly, initiatives like this combined with government support for progressive marine management legislation will change, legitimize and strengthen the position of the dive tourism industry in Curaçao. As recent studies have shown, their contribution to the Curaçao economy is of great value.
"Marine tourism plays an important role in Curaçao's economy and as the industry grows, it is critical to establish practical approaches to protect the marine environment. By adopting Green Fins, dive operators are taking vital steps in ensuring Curaçao's dive market is sustainably managed to increase corals and marine life's resilience to wider global threats and protect the valuable marine ecosystems for future generations." said JJ Harvey, Director at The Reef-World Foundation
About the Green Fins Hub
The Green Fins Hub is the latest development by The Reef-World Foundation to meet the growing industry demand for environmentally friendly underwater sports. The foundation recently surveyed more than 2,400 dive tourists and professionals, 75% of whom said they are willing to pay more for marine tour operators with a firm commitment to sustainability.
Created in partnership with UNEP and industry key players such as PADI, PSS, RAID, DAN, ZuBlu and PADI Travel, the Green Fins Hub hosts both the existing Certified Members and registrants to its new digital membership program.
The Hub includes a Community Forum where members can discuss solutions and other topics related to sustainable marine tourism with like-minded operators, NGOs, governments and industry partners; a Solutions Library with information on how to implement best practices; and an Action Plan Tracker to track, collaborate and improve operation's conservation efforts.
It is hoped the new global digital platform will increase Green Fins uptake, not only in Curaçao, but globally, from the current 700 Green Fins certified operators in 14 countries to a potential 30,000 operators worldwide.
The Green Fins digital membership is available to dive, snorkel and liveaboard operators around the world, in which they will receive environmental scores based on a detailed online self-evaluation of their operation's environmental practices and most importantly, solutions and actions to the results of their self-evaluation.
This process is seen as the first step to implement Green Fins in Curaçao on a national level with a government-led team to enable dive operators to become Green Fins Certified Members where they will receive annual in-person assessment, on-site training for staff and consultation to help the business develop and implement best practice to improve the sustainability of the marine tourism industry.
Operators that have registered, successfully completed their online self-evaluation and developed their own action plan will be provided with a digital certificate enabling tourists to identify operations that have committed to taking steps to reduce their environmental footprint whilst carrying out their activities.
For more information about Green Fins and the new digital membership, visit www.greenfins.net/digital-membership/
Header Image: Frank Do
Jeff chats to… Christopher Bartlett, MD of Indigo Safaris, about scuba diving in Dominica and Mexico (3 of 5)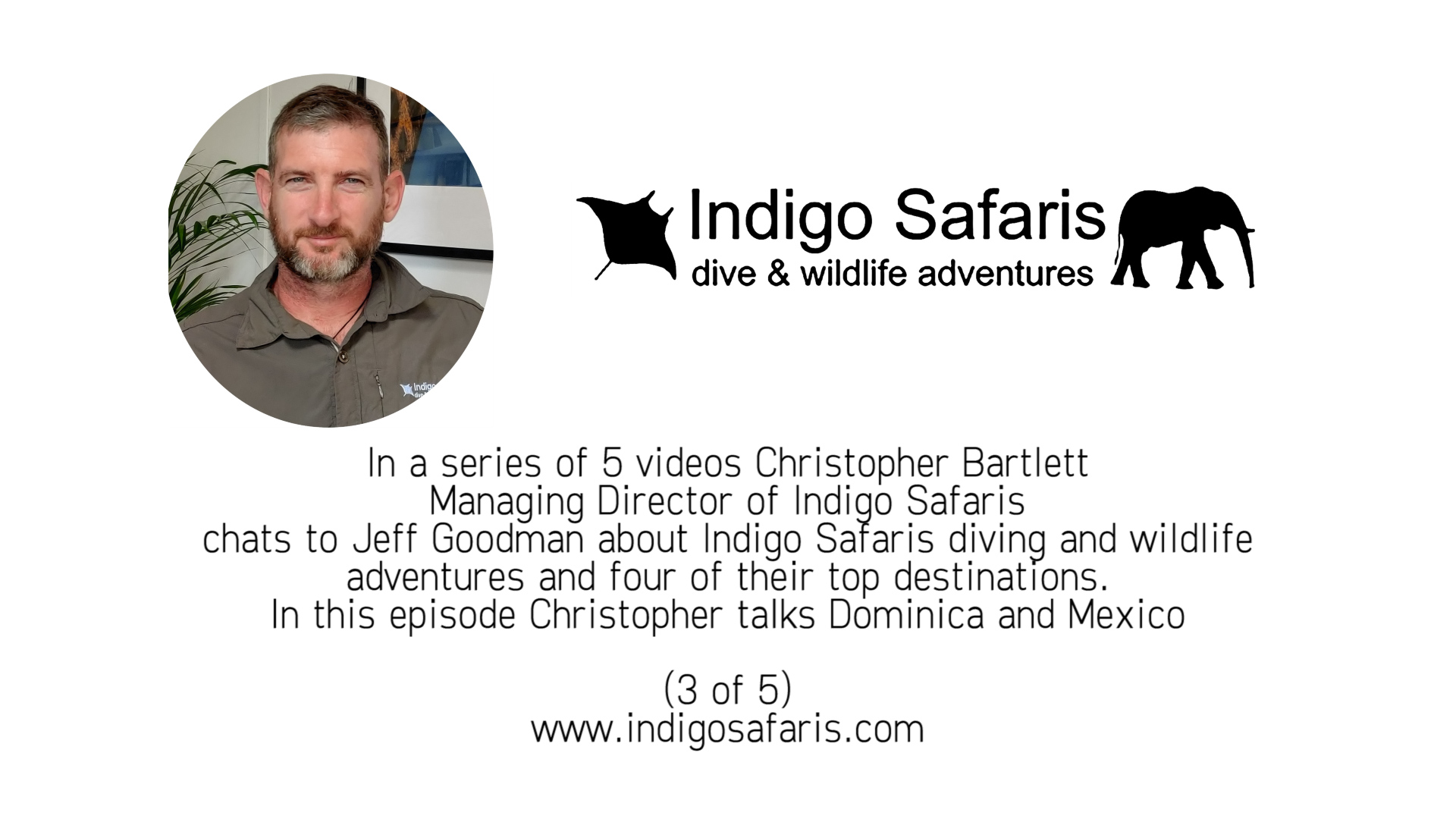 In the third in this exclusive series of five videos, Jeff Goodman, Scubaverse Editor-at-Large, chats to Christopher Bartlett, Managing Director of Indigo Safaris, about their diving and wildlife adventures, and some of their top destinations. In this episode Christopher talks about Dominica and Mexico.
For more information, please visit www.indigosafaris.com
Rather listen to a podcast? Click on this link to listen HERE.
Reefs Go Live returns for new season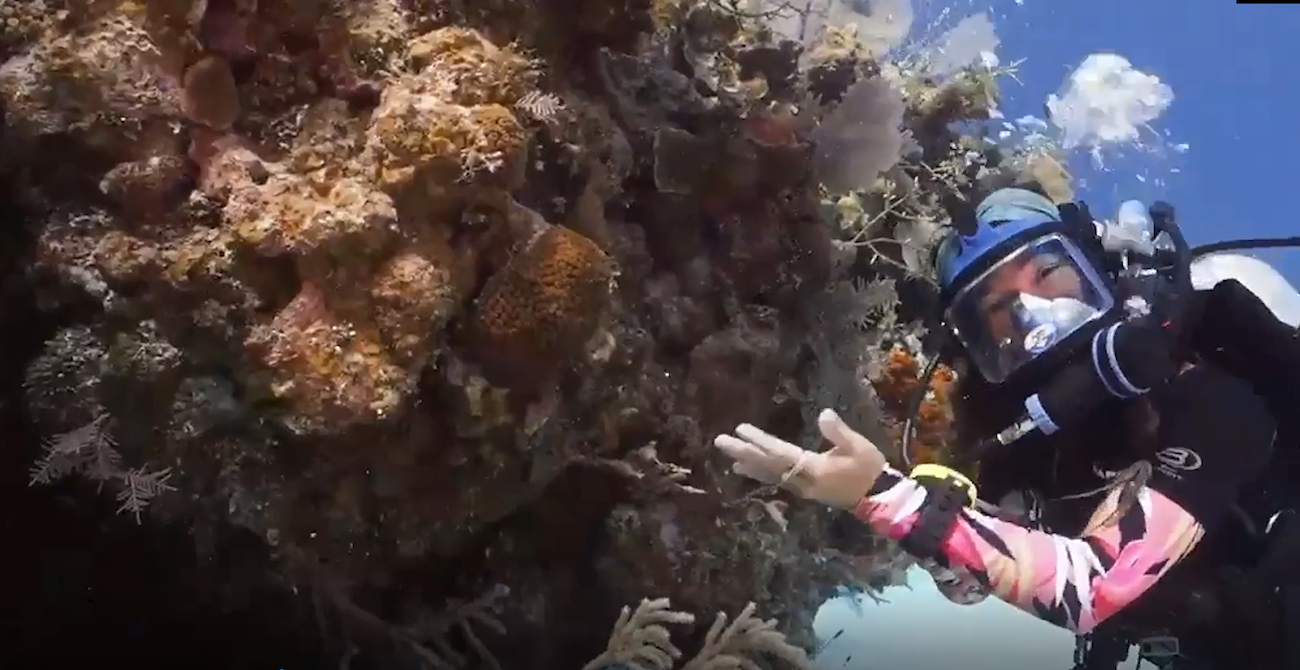 CCMI brings the ocean directly to classrooms around the world through live-stream lessons from underwater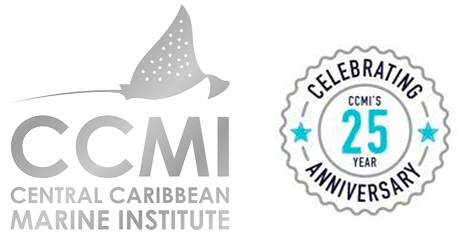 In 2018, the Central Caribbean Marine Institute (CCMI) launched Reefs Go Live, their innovative, flagship education programme that live-streams directly from underwater on the coral reefs in Little Cayman to students in classrooms around the world in real time. For the 2022 season, the four episodes of Reefs Go Live reached more than 107,000 viewers in 22 countries. CCMI's Reefs Go Live team hopes to expand their reach with four new episodes and supplemental teaching resources to help integrate the material into classroom lessons.
Science Communications & Development Manager for CCMI, Beth Chafin, is excited to be part of another year of Reefs Go Live:
"Knowing we have an audience that spans the world, our team is energised as we plan and implement our Reefs Go Live season for 2023! We feel that creating a connection to the ocean and sharing the beautiful coral reefs of Little Cayman with others, both locally and abroad, is one of the most important ways to increase support for critical, timely issues such as marine protection and sustainability. At CCMI, we are fortunate to have these stunning reefs at our doorstep; not everyone is so lucky to be this connected to coral reefs, but healthy coral reefs are vitally important to everyone on earth. Bringing the ocean into classrooms and homes through Reefs Go Live allows us to share the work we do at the Little Cayman Research Centre, facilitate real-time interactions between viewers around the world and our experts in the field, and inspire the diverse audience to take positive action for the future of coral reefs."
The first episode of 2023 will take place on Friday, 31st March at 10 am Cayman time (UTC -5h). The episode, 'Finding Hope on our Reefs', will feature what CCMI's long-term monitoring of Little Cayman's reefs shows us. The data from the annual surveys reveals important trends in reef health over time that reflect global threats and the benefits of strong local protection. Reefs Go Live hosts will explain why this annual monitoring is important and what the results tell us about the future of our coral reefs that we all depend upon. Viewers of each episode will be able to ask questions of the diver and participate in polls through the online platform to make Reefs Go Live an interactive experience.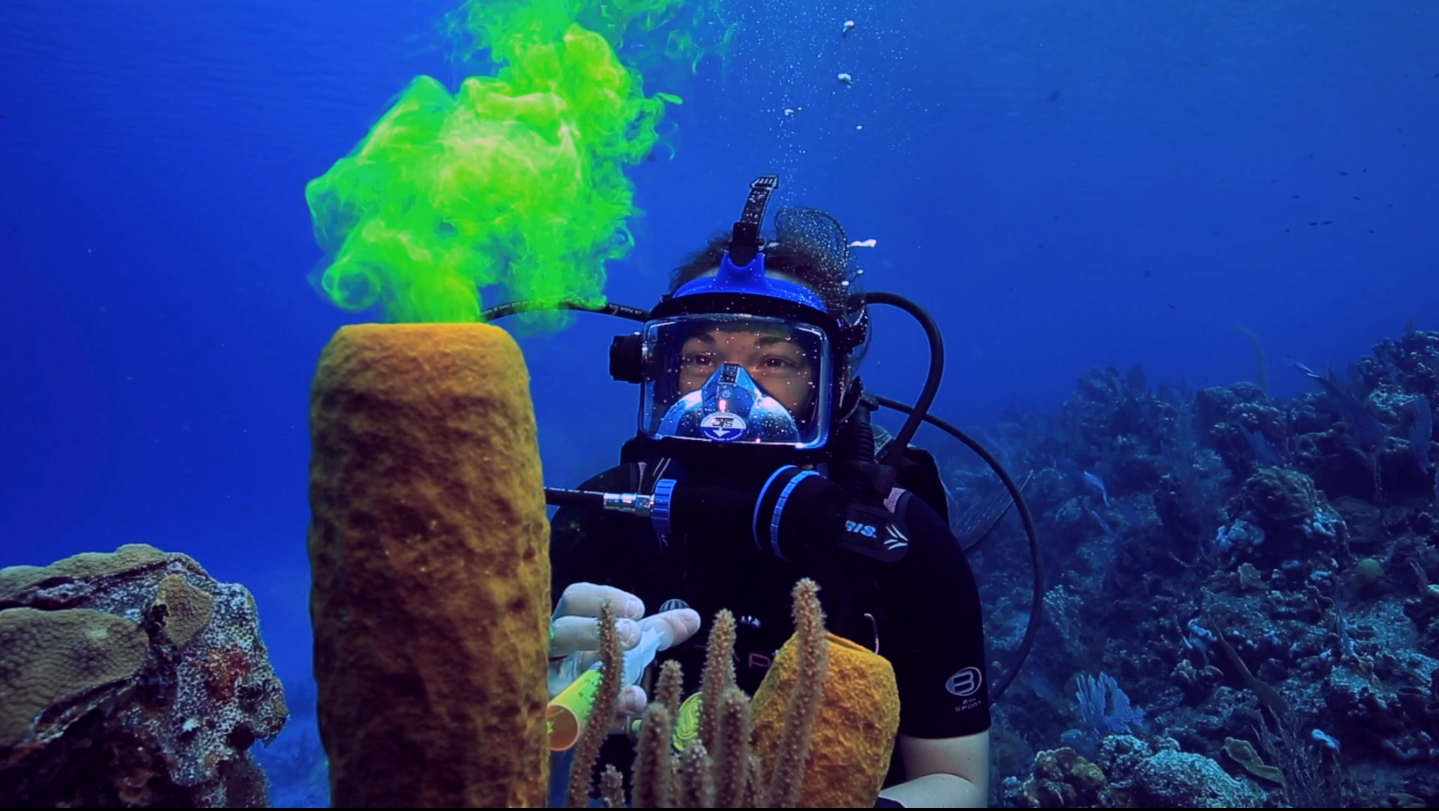 Additional episodes for this year will run at 10 am (UTC -5h) on the following dates:
Thursday, 11th May: Adaptation on Coral Reefs
Wednesday, 24th May: Reef Resiliency & Restoration
Thursday, 8th June: World Ocean Day – 25 Years of Coral Reef Research
Registration for Reefs Go Live is free and is only required once to receive access to all episodes: https://donate.reefresearch.org/rgl2023.
Reefs Go Live provides an opportunity for students from all over the world to engage with the stunning ocean environment in its most natural format. As coral reefs around the world face unprecedented pressure, generating increased engagement with these precious ecosystems creates an opportunity to promote marine sustainability in a positive and fun way.
Reefs Go Live utilises streaming technology with underwater video and audio equipment to enable real time broadcasting from Little Cayman's stunning coral reefs. Little Cayman, a Mission Blue Hope Spot, hosts one of the healthiest reef ecosystems in the Caribbean, which overall remains healthy and shows resiliency to climate change impacts. The broadcasts and education materials draw connections from CCMI's current research conducted in Little Cayman to the national science curriculum and key ocean literacy principles, making CCMI's work relevant and accessible to students and viewers of all ages, and emphasizing the relationship that we all have to coral reefs, no matter where we are.
Reefs Go Live is a free education programme that is made possible by the generosity of The Edmund F. and Virginia B. Ball Foundation. To register for the broadcasts and teaching resources, please visit: https://reefresearch.org/what-we-do/education/reefs-go-live/