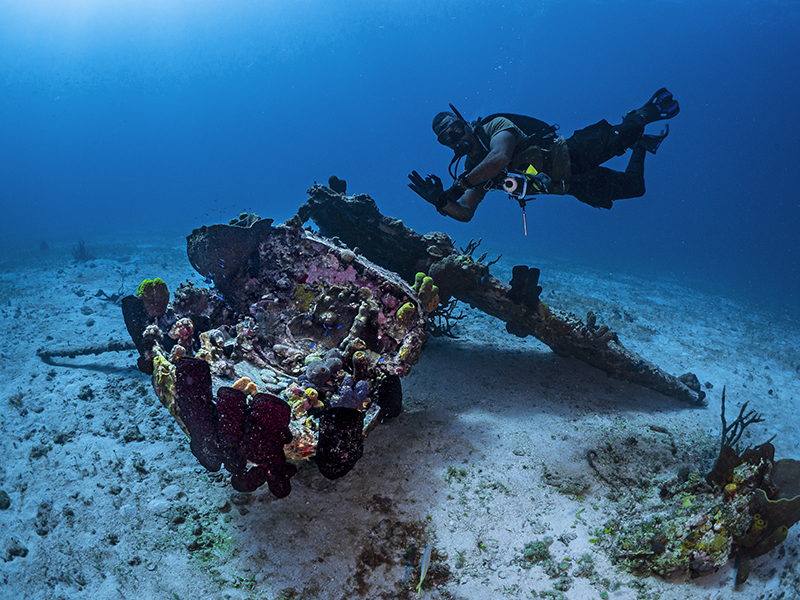 With part of my wife's heritage being of Jamaican descent, I really don't understand why it's taken so long for us to visit this amazing Caribbean Island. Firstly, as a couple enjoying adventures together and then over the last 5-6 years with our daughter as a family.
Finally we made it and enjoyed an amazing two weeks together, with the in-laws also in attendance. Initially scheduled for 2021, Covid reared its ugly head and a postponement meant we had to contain our excitement for another year until July 2022 came around and we were off.
We had booked your typical two week all-inclusive style holiday with TUI, stopping at the Royalton Negril. It was also my daughter's longest flight but thankfully she coped really well and was a pleasure to travel with. It took a few days to get into the holiday as we made use of the all-inclusive perks of the hotel. Stuffing our faces in the abundance of restaurants or food stalls on-site (the jerk hut was a frequent lunchtime visit). While we also enjoyed the entertainment from the on-site Vibes Team. I really love the energy and enthusiasm for music in Jamaica, with the dance routines and music choices entertaining pool side.
As fun as it was on-site, you can start to feel a little trapped all inclusive. We were soon itching to break free and explore other parts of Jamaica. Being in Negril we were too far from the famous Dunn's River Falls, so opted for the equally impressive YS Falls. It's rainy season in July, so the falls were powerful in force, albeit less clear with a brown tinge. Still, it was a beautiful place to visit, while also enjoying rope swings into the pools and swims to cool off.
We followed up our visit to YS with a Black River Safari (you can easily manage the two trips in a day). This was a real highlight for me as I love big predators ,and seeing the American crocodiles up close again was great. It was also another stunning place as we cruised through pristine mangroves listening to the sounds of nature. Then on the way back we stopped at some local food huts for traditional Jamaican cuisine.
I love enjoying trips with the family. However, none of them are divers and I was desperate to sneak off and get some diving in. With getting married this year, diving had really taken a back seat and was long overdue. Before I left for Jamaica, I asked advice on a Facebook group for diving out of Negril and dive centres they recommended. However, I was disappointed to see a lot of negative comments basically telling me to save my money and how it really wasn't worth it etc. Undeterred, I knew I still wanted to get some dives in and was able to get connected to Michael Cabana, who is the owner of Scuba Dive Today. Unfortunately, Michael was out of the country but put me in touch with his MSDT Sharren Robinson. They were based out of Coral Seas Cliff Hotel and he recommended coming to do a couple of dives on their house reef.
It was an eerie feeling when I first arrived for diving at the Coral Seas Cliff Hotel, as it is still closed since the pandemic and I wondered if I'd got the right place. However, I soon met Sharren, where we filled in the necessary paperwork and he provided me with all the necessary equipment. He also explained that when the high season returns the hotel is due to open back up for the first time since Covid. Immediately I saw its appeal as a group dive holiday destination in the area.
We made our way through the "abandoned" hotel towards the cliff's edge where we had a short giant stride in. What a beautifully peaceful dive with nobody around but me and my guide Sharren. I wasn't left disappointed like the commenters on Facebook alluded to. The water was stunningly clear with plenty of life on the reef and beautiful coral formations akin to the rest of the Caribbean. A really easy pleasant dive along the reef and sandy bottom down to around 20 metres.
I had some problems with my camera on the first dive and didn't take any photos but I soon rectified that between dives and was glad to go back in for a second. On the first dive we went right along the reef before circling back. So, on the second we went left before circling back. Equally beautiful scenery with an abundance of fish life and soft coral to photograph. The small yellow stingrays were ever-present on both dives along the sandy bottom, while seeing one of my favourite species of marine animal – the octopus – is always a joy. Unfortunately, this particular one stayed well hidden in the rocks and I wasn't able to get images with my fisheye lens.
My next two dives out of Negril came a week later as two other divers joined Sharren, which meant I could join a boat trip out to other dive sites. We visited two of the more popular dive sites out of Negril – Shallow Plane and Arches dive site, along with the Throne Room. Again, both sites benefitted from great visibility and an abundance of beautiful soft corals. The plane wreck is only small and after a quick circle around we were back on the reef. The most fun part about both sites were the abundance of swim-throughs along the reef and overhangs to explore. The interesting topography made the dive that bit more adventurous with plenty of big crabs and lobsters inside the cracks. It was also nice to spot a nurse shark on the Throne Room dive, albeit a little far off for any photos as it changed direction once seeing us.
While I was left disappointed by the numerous negative comments online about diving in Jamaica, I was glad I took the plunge and saw it for myself. I would definitely recommend jumping in if you're on a family holiday to Jamaica, while I'd also highly recommend Jamaica as a holiday destination. The rest of our holiday was filled with some exciting adventures as we explored Rick's Cafe (yes, I did the high jump and it was a lot higher than expected!) We also had a fun day trip to a river rafting site that was the highlight of the trip for my 5 year old, and finished off with a swim in the Luminous Lagoon. A surreal experience that had us all smiling with excitement. I also did A LOT of snorkelling but will leave that for another blog, so stay tuned…
For more information about diving in Negril, Jamaica, take a look at:
Jeff chats to… Christopher Bartlett, MD of Indigo Safaris, about scuba diving in Dominica and Mexico (3 of 5)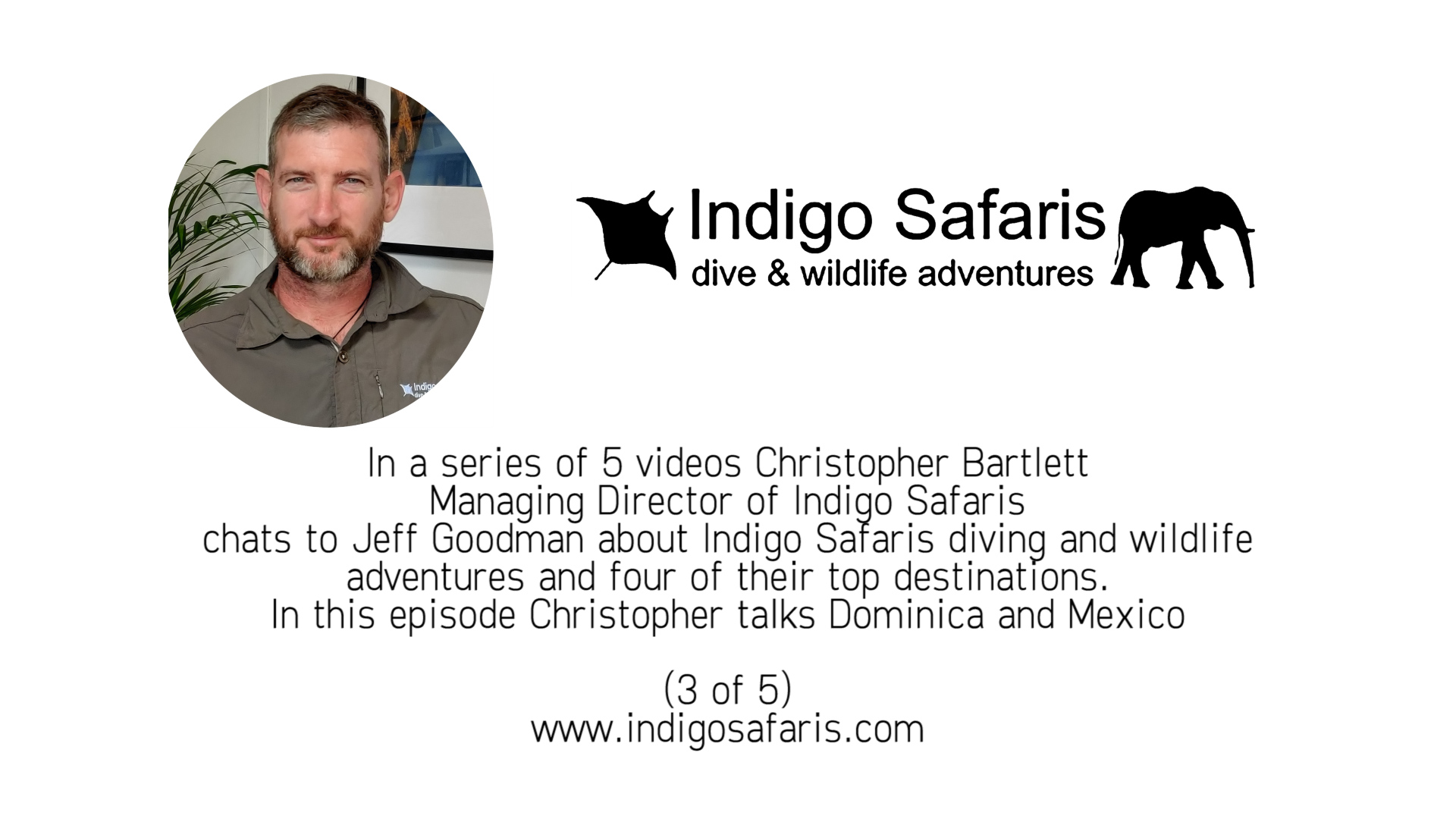 In the third in this exclusive series of five videos, Jeff Goodman, Scubaverse Editor-at-Large, chats to Christopher Bartlett, Managing Director of Indigo Safaris, about their diving and wildlife adventures, and some of their top destinations. In this episode Christopher talks about Dominica and Mexico.
For more information, please visit www.indigosafaris.com
Rather listen to a podcast? Click on this link to listen HERE.
Diving with… Ben Williams and Kay Van Leuven, Sunchaser Scuba, British Virgin Islands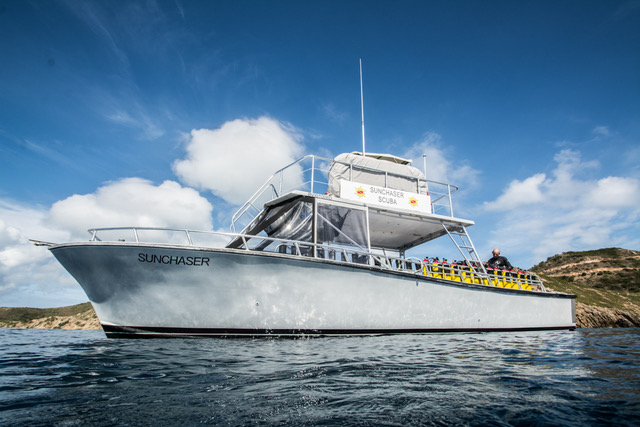 In this ongoing series, we speak to the people who run dive centres, resorts and liveaboards from around the world about their businesses and the diving they have to offer…
---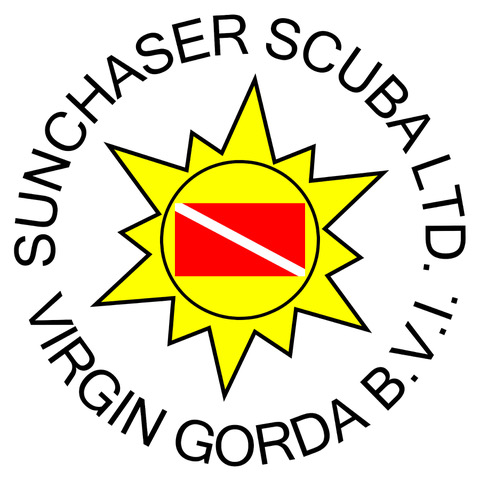 What is your name?
Ben Williams and Kay Van Leuven
What is the name of your business?
Sunchaser Scuba
What is your role within the business?
Owner/operator
How long has the business operated for?
32 years in total and we have been here since 2010, working for the previous owner, then bought the current company from him starting in 2015.
How long have you dived for, and what qualification are you?
Ben since 2003 and he is a PADI MSDT and SDI instructor
Kay since 2010 and she is a PADI MSDT and SDI instructor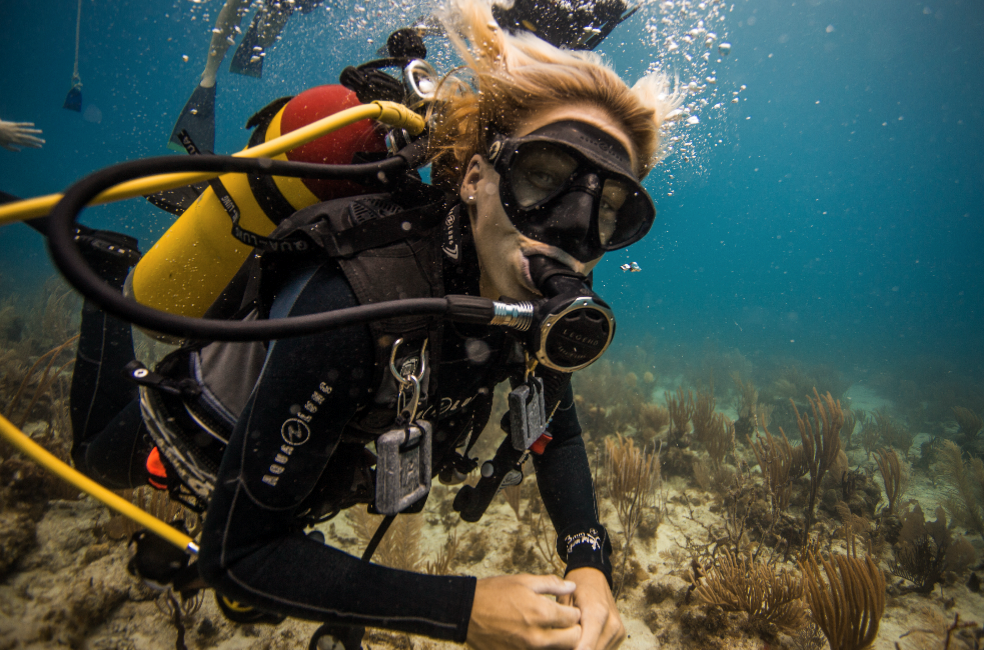 What is your favorite type of diving?
Ben loves pinnacle dives; Kay loves shallow coral dives
If you could tell people one thing about your business (or maybe more!) to make them want to visit you, what would it be?
We offer valet diving for a trip of your lifetime. Personal service is key in our business, together with small groups.
What is your favourite dive in your location and why?
Ben favorite dive is the Invisibles because of the amount of marine life; Kay favorite dive is the wreck of the Rhone, because of it's historical value, marine life and the amount of coral growth on it.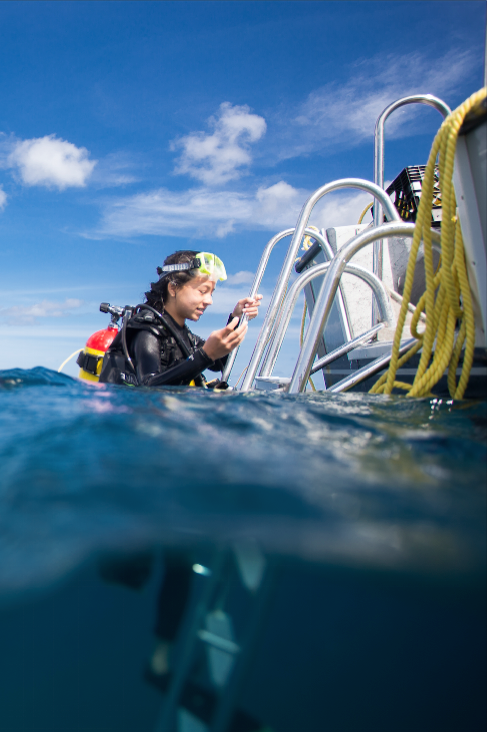 What types of diving are available in your location?
We offer reef and wreck diving, rendez vous diving with your charter boat so we can pick you up straight off your boat.
What do you find most rewarding about your current role?
Being able to dive every day and show the underwater world of the BVI
What is your favorite underwater creature?
Ben's favorite is sharks and for Kay it is dolphins.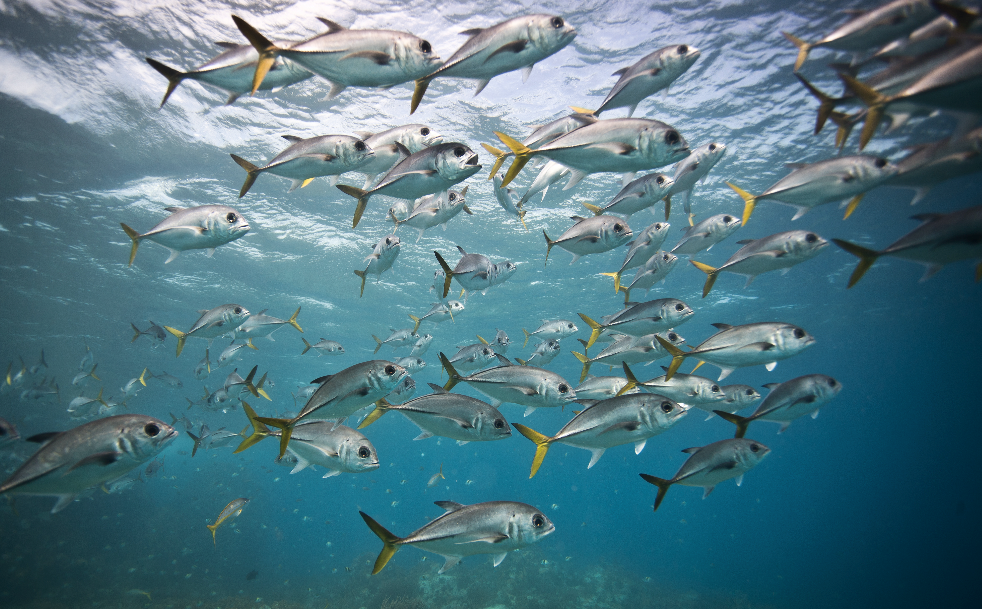 As a center what is the biggest problem you face at the moment?
Ever rising supplier prices.
Is your center involved in any environmental work?
Yes, we do treatment for STCLD, shark sightings and beach clean ups
Are there any exciting changes / developments coming up in the near future?
The hotel we work out of is still recovering from the 2017 hurricane so more places to stay will be coming along in the future. We have an amazing local non profit called Beyond The Reef in the BVI who are always making new artificial reefs.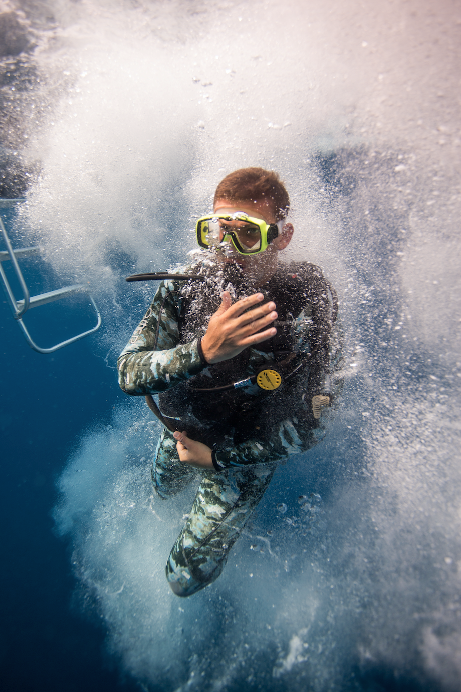 How do you see the SCUBA / Freediving / snorkeling industry overall? What changes would you make?
We feel it is a great industry and it is very rewarding being able to teach people to dive and therefore increase awareness. One of the biggest changes that would be great to change is to be able to make things cheaper so it is more accessible to our local kids/divers and therefore increase the number of divers in our local community.
Finally, what would you say to our visitors to promote the diving you have to offer?
The BVI is very underrated and untouched, making it a great destination for both novice and
experienced divers.
Where can our visitors find out more about your business? 
www.sunchaserscuba.com
info@sunchaserscuba.com
+12833442766
https://www.instagram.com/sunchaser_scuba/
https://www.facebook.com/sunchaserscuba/