Whale and dolphin research expedition in the Caribbean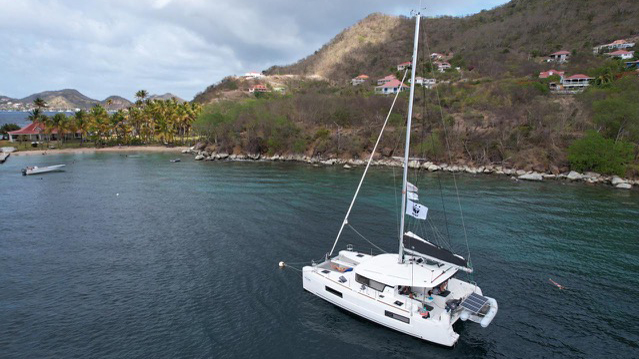 The three-month whale and dolphin research expedition, Ti Whale An Nou, started May 15, 2021 and the objective is to register the number of whales, specifically sperm whales, and the routes they take in the Caribbean. The results will be used to determine what is needed to protect these large mammals. This expedition is coordinated by the Caribbean Cetacean Society and is made possible thanks to the partnership with the World Wide Fund for Nature Netherlands (WWF-NL) and the Dutch Caribbean Nature Alliance (DCNA).
The name of the research project Ti Whale An Nou is a mixture of French Creole and English and it means 'our little whales'. In the Caribbean, 33 out of the 90 known species of whales have been documented, which is more than a third of the world's total diversity. This makes the Caribbean an essential habitat. The main objectives of this study are to assess population size, distribution, movements, social structure and vocal clans of Lesser Antilles sperm whales as well as improve knowledge on the other species. Vocal clans are social groups of whales that sound acoustically similar. The biggest threats to whales are noise from ship traffic or coastal development, pollution, hunting, and by-catch.
Migration and Numbers
The research of this expedition can make an important contribution to a better understanding of the population size and distribution of whales. Similar research has been conducted in previous years. The difference with this expedition is that the research area is extended and includes the region from Saba to Anguilla. Mammal presence and absence will be monitored in the Yarari Marine Mammal and Shark Sanctuary, around Saba, Saba Bank, St. Maarten and St. Eustatius. By comparing the results of this expedition with previously gathered data, concrete follow-up actions for the protection of the whales can be planned. This research mission receives great support by not only DCNA and WWF-NL, but from Corail Caraibes, Orange, the EDF Group Foundation, Animal Wellfare Institute, and Parc Naturel Régional de la Martinique as well.
Importance for other Caribbean islands
This research will provide an understanding of the migration routes of marine mammals and therefore an opportunity to improve the protection of these animals. A stable population of whales and dolphins is an indication of healthy oceans. In healthy oceans, fish stocks are stable which is important for the fisheries and the economy on the islands. Furthermore, whales play a significant role in capturing carbon dioxide (CO2) from the atmosphere. Each great whale isolates an estimated 33 tons of CO2 on average, thus playing their part in the fight against climate change.
Photo credits: Alexis Rosenfeld – all rights reserved
Curaçao Dive Site of the Month – Smokeys (Watch Video)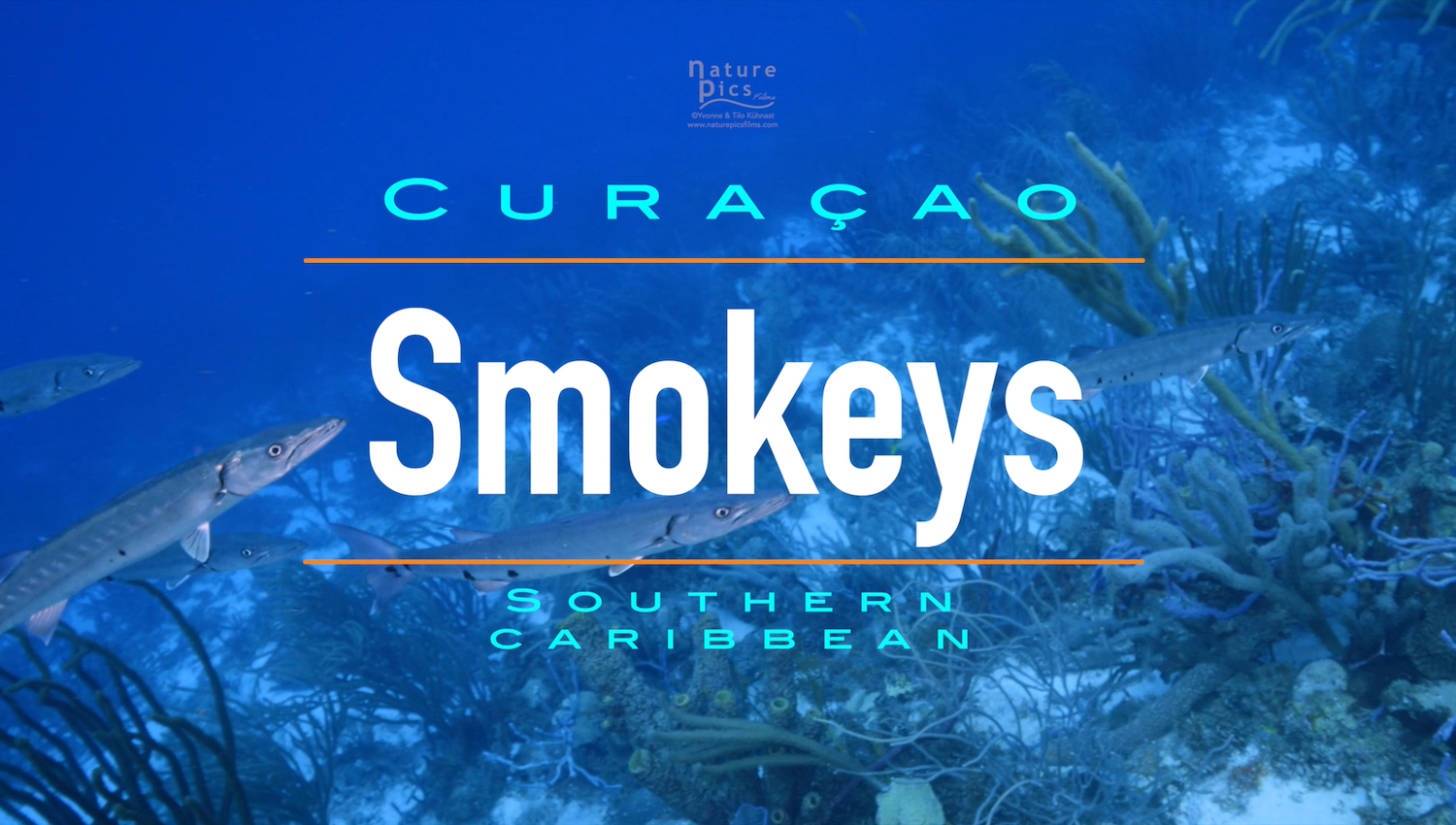 New Video Release: Smokeys near Eastpoint Curaçao.
Learn about https://bit.ly/Smokeys-Dive-Site-Curacao – a Top 10 Dive Site in Curacao located near Eastpoint and arguably one of the best dive sites in the Caribbean.
It rivals the finest dive sites in Belize, Bonaire and the Cayman Islands.
Video produced and edited for Dive Curacao, by NaturePicsFilms.
Coral Spawning Predictions for Curacao and the Southern Caribbean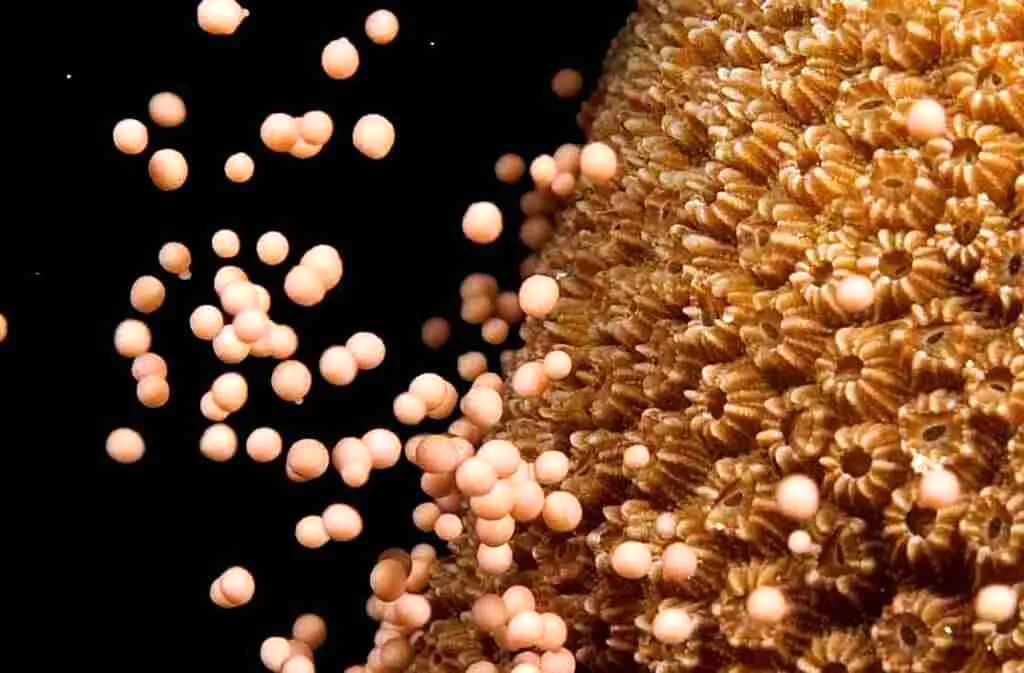 The Caribbean Research and Management of Biodiversity (CARMABI) has released its 2022 annual coral spawning prediction calendar for Curacao and the south Caribbean. This calendar plays a central role in studying the reproductive biology of Caribbean corals and guiding coral restoration efforts for the southern Dutch Caribbean islands.
Based on these predictions, researchers are able to harvest coral gametes that are reared to larvae that can be used to cultivate future coral colonies.
Coral spawning is a miraculous event where entire coral colonies, prompted by the lunar cycle, sunset time and water temperature, release gametes (eggs and sperm) simultaneously. Gametes of one species fertilize another to become fertilized embryos that settle on the ocean floor after days to weeks.
As divers, being able to witness a spawning event is a unique opportunity to enjoy the breathtaking scene as the entire reef becomes engulfed in a blizzard of future corals.
Each year, the Caribbean Research and Management of Biodiversity (CARMABI) releases a calendar to predict when each species of coral is expected to spawn. During these events, researchers from CARMABI, in collaboration with Reef Renewal Bonaire and Reef Renewal Curaçao, also collect gametes to be used to grow new corals in a laboratory setting.
Photo credit = CARMABI