Video Series: The CCMI Reef Lectures – Cuba's Hidden Treasures (Watch Video)
Introduced by Jeff Goodman
Never before since human beings have had major influence over our earths climate and environments, have we come to so close to the brink of global disaster for our seas and marine life. We need to act now if we are not going to crash headlong into irreversible scenarios.
A good start to this is understanding how the marine environment works and what it means to our own continued survival. We can only do this by listening and talking to those with the experience and knowledge to guide us in the right direction.
CCMI (Central Caribbean Marine Institute) are hosting an annual Reef Lecture series that is open to the general public and Scubaverse will be sharing those lectures over the coming months.
---
Cuba's Hidden Treasures: An Underwater Adventure to Gardens of the Queen Coral Reefs; Dr Amy Apprill, Woods Hole Oceanographic Institution
This talk will take you on an underwater adventure to the pristine coral reefs of Gardens of the Queen in southern Cuba. Learn about the unprecedented partnership between U.S. and Cuban scientists that studied these reefs and how we combined resources and training from our respective countries to present a holistic and technologically innovative view into this 'crown jewel' reef system of the northern Caribbean.
Dr. Amy Apprill leads the Microbial Ecology for Ocean Conservation research laboratory at the Woods Hole Oceanographic Institution. Her research examines the contribution of microorganisms to the health and ecology of sensitive animals and ecosystems of the ocean.
---
For more information about the CCMI click here.
Caribbean Conservation in Action: Coral Conservation during Covid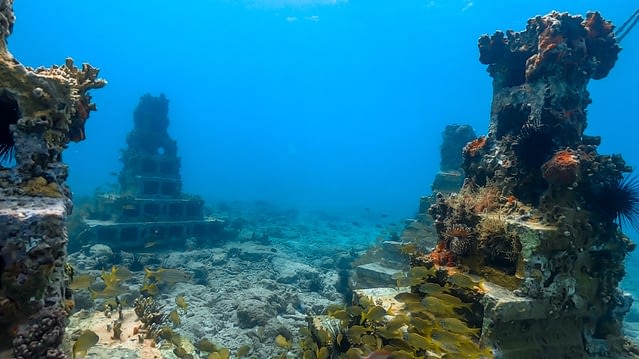 Dive Grenada started the Grand Anse Artificial Reef Project (GAARP) back in 2013 and their biggest challenge has always been time. Busy running their dive shop in Grenada seven days a week, they always felt the project was not getting the attention it needed.
The arrival of the COVID pandemic in 2020 and the cessation of tourist visitors to the island has on the upside created a great opportunity for them to be able to devote some time to developing the project.
The project is now in its eighth year and they have seen the successful growth of a plethora of marine life on the site including a wide range of corals, sponges and over 30 different species of fish. The team felt that they now had the chance to get some 'hard science' set up and running and that is exactly what they have been doing.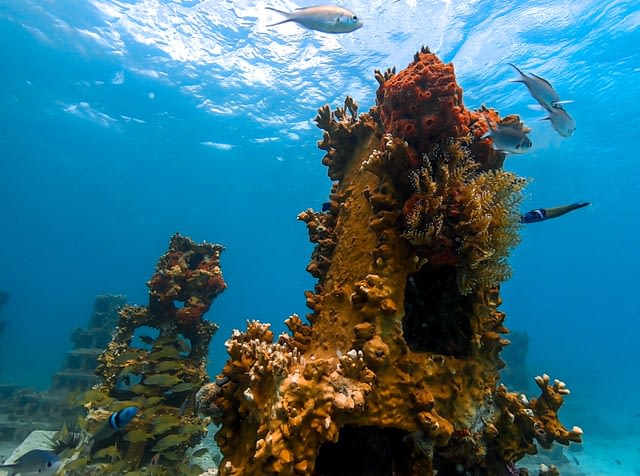 They started by simply developing an underwater identification and numbering system that would withstand the marine environment. With a locally sourced and engineered solution now installed they were ready to call in the experts.
GAARP are thrilled to now have a volunteer local scientist trained in marine biology on the team. It has been an exciting time as they have worked to develop the best surveying methodology to assess, record and monitor the marine growth development on each individual pyramid structure. He will be assisted in is work by volunteers including members of the student community from the local university.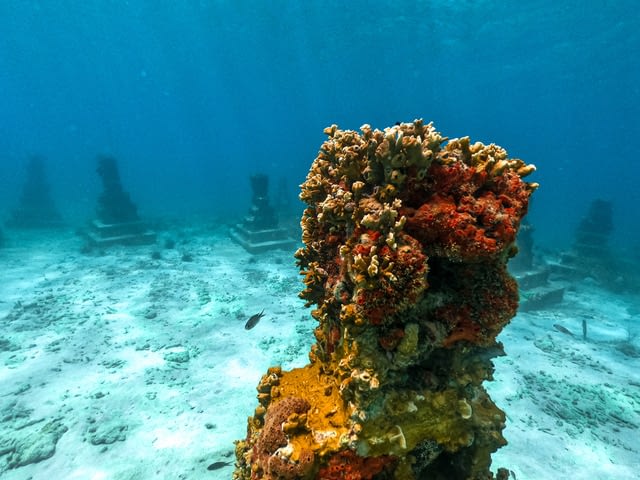 They have also used this downtime in their normal operations to reach out to like-minded environmental groups in Grenada to help them understand the issues and challenges that the marine environment is facing. Moving forward they are actively setting up collaboration partnerships with organisations and individuals to ensure that GAARP is both sustainable and meaningful to Grenada.
For more information contact Phil Saye: info@divegrenada.com or visit the GAARP Facebook page by clicking here.
A Grand Day Out in Grand Turk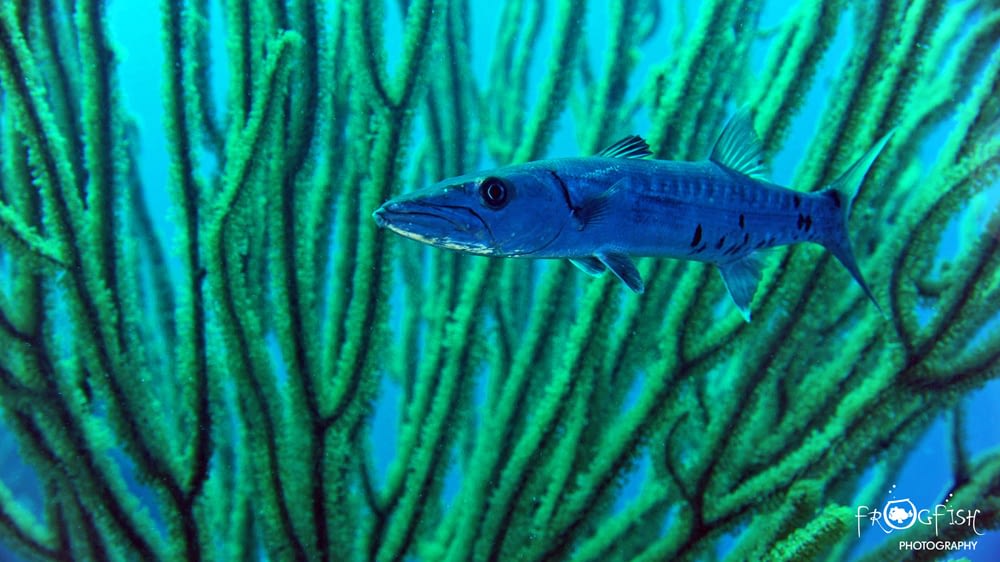 Grand Turk, one of the islands of the Turks & Caicos Islands in the Caribbean, holds a special place in our hearts. Caroline worked on her MSc thesis here and met up with Dale from Oasis Divers who helped with boat transport out to the uninhabited islands for Caroline to study the marine bird populations. Dale also managed to persuade us to learn to dive and kick-started our love for the underwater world. We returned to complete our Dive Master qualification and once again to take some time out, clear our heads and make the decision to work as underwater photographers full time.
Grand Turk offers a classic combination of white sandy beaches and turquoise blue waters. It is an idyllic Caribbean island. Beneath the waves the sandy shallows, home to numerous Southern Stingrays, lead to an incredible vertical wall that plummets to the huge depths, making this one of the best wall diving locations in the Caribbean. With Providenciales and Salt Cay just short hops away, Grand Turk makes a fantastic island hopping destination and if you go early in the year, you might even be lucky enough to encounter migrating humpback whales.