Diving with… Pro Dive International at Allegro Cozumel, Mexico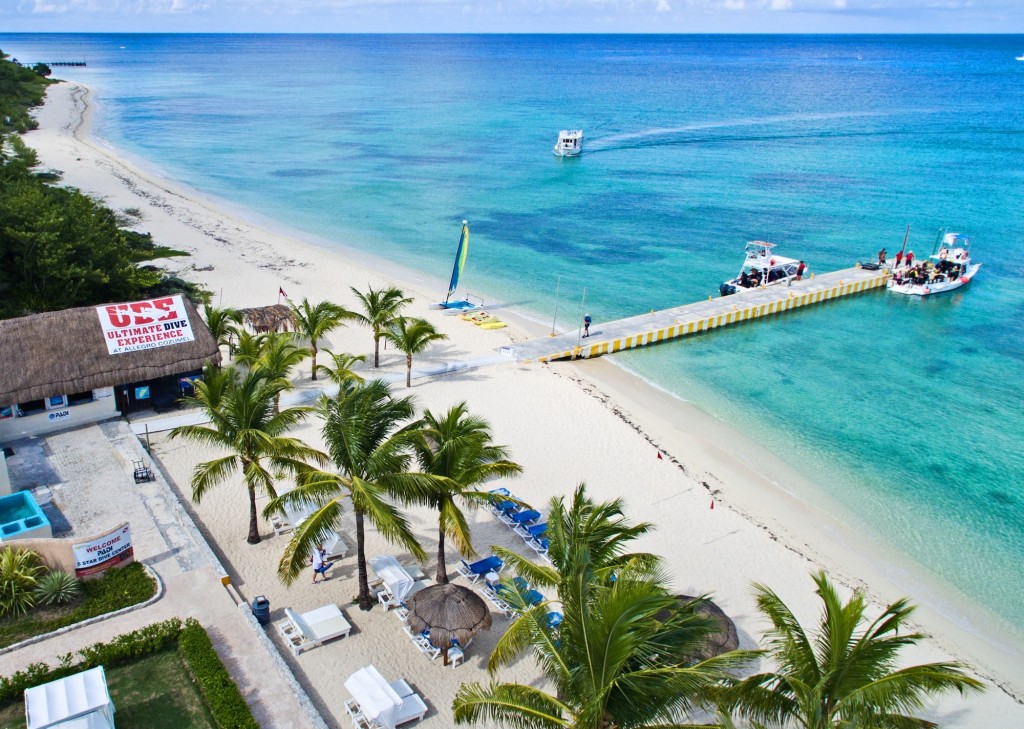 In this ongoing series, we speak with the people who run dive centres, resorts and liveaboards from around the world about their businesses and the diving they have to offer…
---
What is your name?
Ignacio Muñoz Avalos
What is the name of your business?
Pro Dive International – Mexico & Dominican Republic
What is your role within the business?
Base Leader at Pro Dive International at Allegro Cozumel
How long has the business operated for?
Since 2003.
How long have you dived for, and what qualification are you?
10 years as a dive professional, but it's been almost 30 years since the first time I dove. I'm a MSDT.
What is your favorite type of diving?
I like drift diving, but also photography.
If you could tell people one thing about your business (or maybe more!) to make them want to visit you what would it be?
We are located in the middle of the Cozumel National Park. This premium location allows us to enjoy the best sites that Cozumel has to offer with very short boat rides. All our guides are MSDT's so they are prepared to help both, beginner as well as very experienced divers. We group our divers depending on experience, and we maximize bottom times so that everyone that has enough air can do a long nice dive. Also we provide NITROX for free.
What is your favorite dive in your location and why?
That's a very hard question. There are so many nice dives here. To see life and experience fast drifts I love diving in Cedral Wall. To see spectacular coral formations Palancar Caves or Bricks are a must. And of course if I want to go for a deep dive Punta Sur is amazing, especially during Eagle Ray season when lots of the congregate on that spot.
What types of diving are available in your location?
All the dives in Cozumel are drift dives. Some slow, some fast. Amount and diversity of marine life is one of the best in the Caribbean, both for small and big life. And the big coral formations of the Palancar are unique and breath-taking. We also have one nice wreck in the Park, a minesweeper from WWII.
What do you find most rewarding about your current role?
The chance of meeting divers from all around the world and introduce them to one of the best diving destinations that the Caribbean has to offer. But what I really love is teaching new divers. Being able to see their smiles after their first dives is priceless.
What is your favorite underwater creature?
Octopus
Are there any exciting changes / developments coming up in the near future?
I wouldn't say change, but I see there are more and more initiatives from the National park and other NGOs with research studies and other campaigns that aim to make everybody realize that we need to be more careful with how we deal and treat our oceans. Especially divers.
As a center what is the biggest problem you face at the moment?
Having to compete with other operations that offer lower prices but whose standards are really lacking in safety for the divers. Several times we have to help divers from other dive shops that are left adrift on their own and have no clue of even the name of the boat they are diving with. Not to mention occasions in which we have to jump in with our emergency oxygen kits to help divers from other operations because their shops don't carry O2 to save themselves a couple of extra bucks.
Is your center involved in any environmental work?
We are pushing for a plastic free dive center so we are trying to get rid of as many as possible plastic products.
How do you see the SCUBA / Freediving / snorkeling industry overall? What changes would you make?
I think there's a need for more companies that put safety on top of everything else. In far too many places there aren't enough regulations to ensure everybody follows good practices.
It's a growing industry for sure, but more efforts are needed as an industry to protect and preserve the oceans and its ecosystems.
What would you say to our visitors to promote the diving you have to offer?
Cozumel is one of the best diving destinations. That's not a discovery. But we at Pro Dive International aim to help you discover the best places, the best sites that our island has to offer. I've dived all over the world and there aren't many places where you can see so much life in one dive. My record is 16 turtles between Green see, Hawksbill and Loggerhead in just one dive! And the night dives here in Cozumel are just so cool with lots of octopus, eels, snakes, huge lobsters and king crabs.
At Allegro Cozumel, we also feature the "Ultimate Dive Experience" – a VIP-Stay & Dive concept unique in the Caribbean, adopted to the specific needs of our divers.
Where can our visitors find out more about your business? 
Just visit www.prodiveinternational.com or email us at info@prodiveinternational.com.
Facebook:
@prodiveinternational 
@prodivemexico
@prodivedominicanrepublic
@prodivemexicoacademy
Twitter:
Jeff chats to… Christopher Bartlett, MD of Indigo Safaris, about scuba diving in Dominica and Mexico (3 of 5)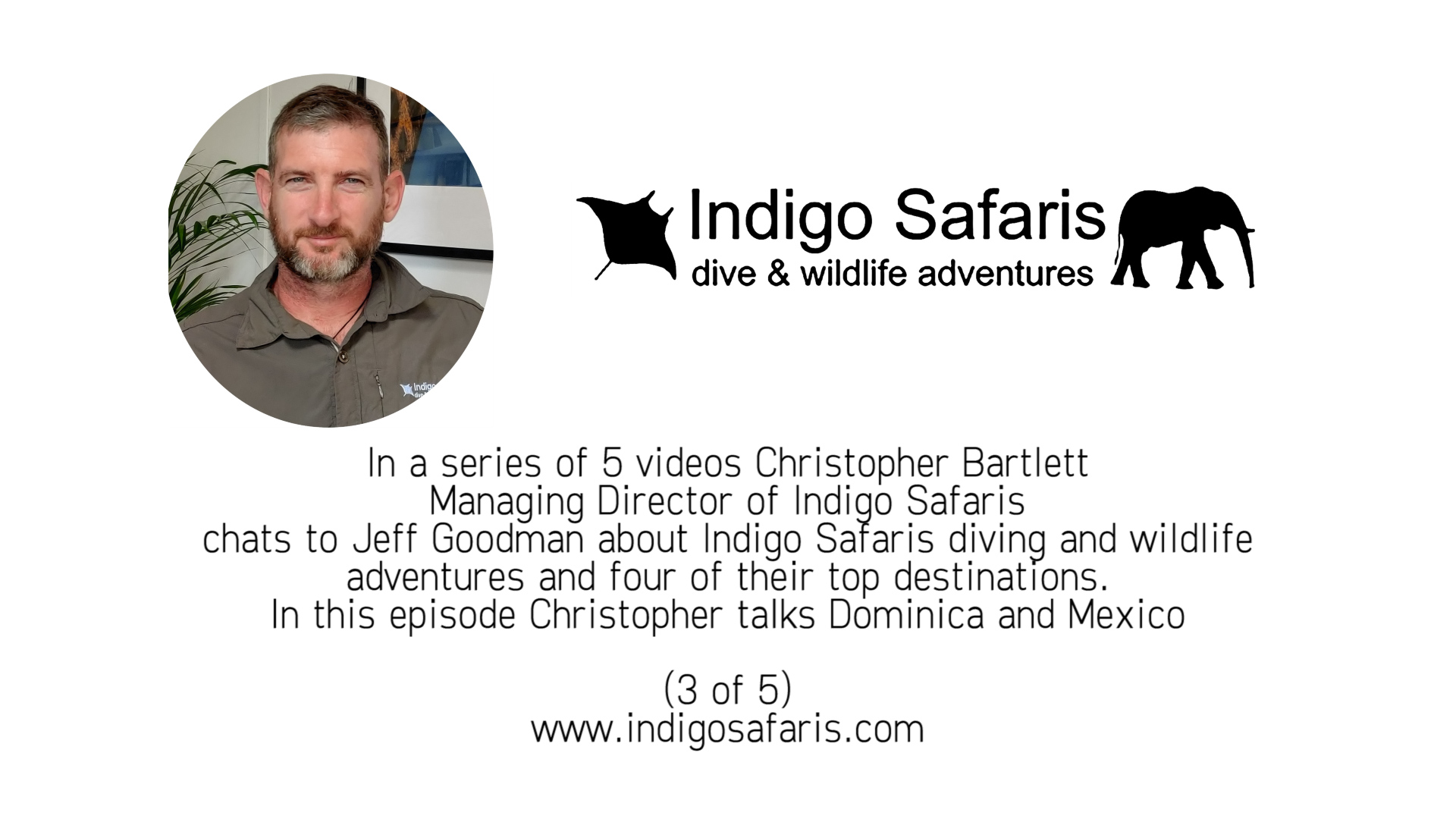 In the third in this exclusive series of five videos, Jeff Goodman, Scubaverse Editor-at-Large, chats to Christopher Bartlett, Managing Director of Indigo Safaris, about their diving and wildlife adventures, and some of their top destinations. In this episode Christopher talks about Dominica and Mexico.
For more information, please visit www.indigosafaris.com
Rather listen to a podcast? Click on this link to listen HERE.
Reefs Go Live returns for new season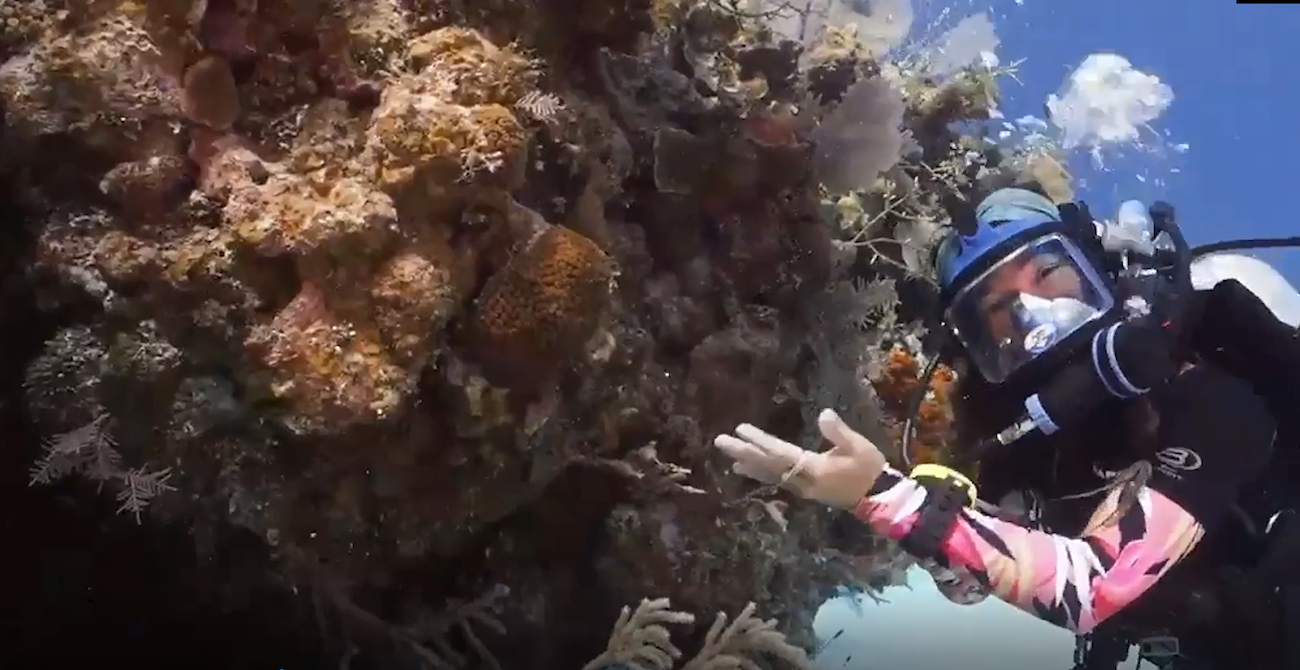 CCMI brings the ocean directly to classrooms around the world through live-stream lessons from underwater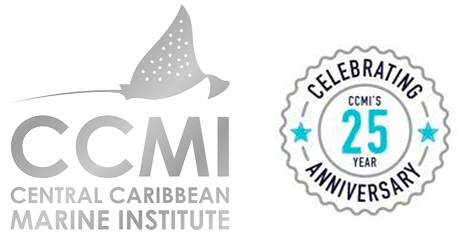 In 2018, the Central Caribbean Marine Institute (CCMI) launched Reefs Go Live, their innovative, flagship education programme that live-streams directly from underwater on the coral reefs in Little Cayman to students in classrooms around the world in real time. For the 2022 season, the four episodes of Reefs Go Live reached more than 107,000 viewers in 22 countries. CCMI's Reefs Go Live team hopes to expand their reach with four new episodes and supplemental teaching resources to help integrate the material into classroom lessons.
Science Communications & Development Manager for CCMI, Beth Chafin, is excited to be part of another year of Reefs Go Live:
"Knowing we have an audience that spans the world, our team is energised as we plan and implement our Reefs Go Live season for 2023! We feel that creating a connection to the ocean and sharing the beautiful coral reefs of Little Cayman with others, both locally and abroad, is one of the most important ways to increase support for critical, timely issues such as marine protection and sustainability. At CCMI, we are fortunate to have these stunning reefs at our doorstep; not everyone is so lucky to be this connected to coral reefs, but healthy coral reefs are vitally important to everyone on earth. Bringing the ocean into classrooms and homes through Reefs Go Live allows us to share the work we do at the Little Cayman Research Centre, facilitate real-time interactions between viewers around the world and our experts in the field, and inspire the diverse audience to take positive action for the future of coral reefs."
The first episode of 2023 will take place on Friday, 31st March at 10 am Cayman time (UTC -5h). The episode, 'Finding Hope on our Reefs', will feature what CCMI's long-term monitoring of Little Cayman's reefs shows us. The data from the annual surveys reveals important trends in reef health over time that reflect global threats and the benefits of strong local protection. Reefs Go Live hosts will explain why this annual monitoring is important and what the results tell us about the future of our coral reefs that we all depend upon. Viewers of each episode will be able to ask questions of the diver and participate in polls through the online platform to make Reefs Go Live an interactive experience.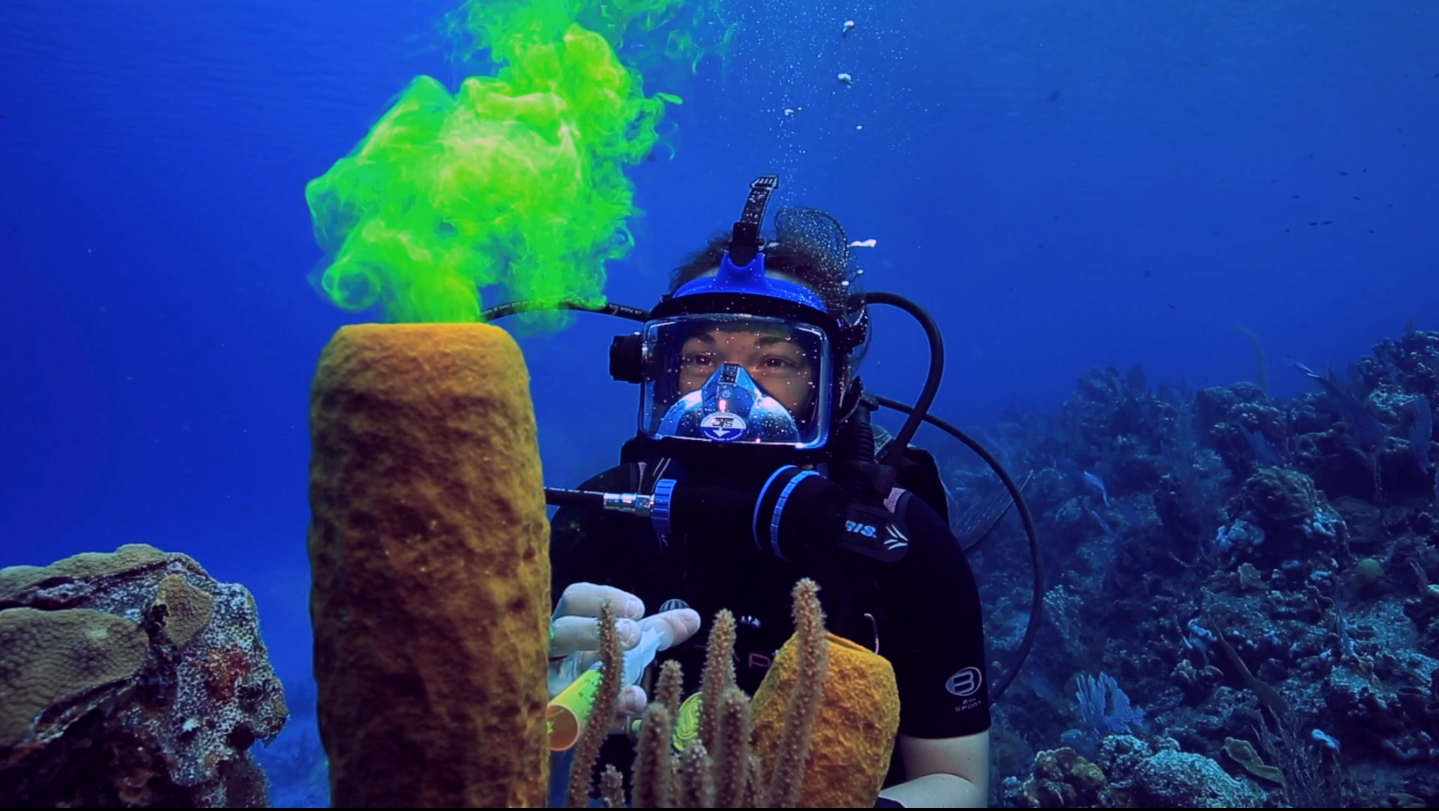 Additional episodes for this year will run at 10 am (UTC -5h) on the following dates:
Thursday, 11th May: Adaptation on Coral Reefs
Wednesday, 24th May: Reef Resiliency & Restoration
Thursday, 8th June: World Ocean Day – 25 Years of Coral Reef Research
Registration for Reefs Go Live is free and is only required once to receive access to all episodes: https://donate.reefresearch.org/rgl2023.
Reefs Go Live provides an opportunity for students from all over the world to engage with the stunning ocean environment in its most natural format. As coral reefs around the world face unprecedented pressure, generating increased engagement with these precious ecosystems creates an opportunity to promote marine sustainability in a positive and fun way.
Reefs Go Live utilises streaming technology with underwater video and audio equipment to enable real time broadcasting from Little Cayman's stunning coral reefs. Little Cayman, a Mission Blue Hope Spot, hosts one of the healthiest reef ecosystems in the Caribbean, which overall remains healthy and shows resiliency to climate change impacts. The broadcasts and education materials draw connections from CCMI's current research conducted in Little Cayman to the national science curriculum and key ocean literacy principles, making CCMI's work relevant and accessible to students and viewers of all ages, and emphasizing the relationship that we all have to coral reefs, no matter where we are.
Reefs Go Live is a free education programme that is made possible by the generosity of The Edmund F. and Virginia B. Ball Foundation. To register for the broadcasts and teaching resources, please visit: https://reefresearch.org/what-we-do/education/reefs-go-live/