Diving with… Black Rock Divers, Tobago
In this ongoing series, we speak with the people who run dive centres, resorts and liveaboards from around the world about their businesses and the diving they have to offer…
---
What is your name?
Markus Baumgartner
What is the name of your business?
Black Rock Divers, Tobago
What is your role within the business?
Owner, Director, Master Scuba Diver Trainer
How long has the business operated for?
15 years (from 2002 – 2016 as Extra Divers Tobago) and since November 2016 as Black Rock Divers, Tobago. We are based at Grafton Beach Resort, Stonehaven Bay, Black Rock, Tobago.
How long have you dived for, and what qualification are you?
For more than 30 years; PADI MSDT, SSI DiveCon Instructor, NAUI Instructor Trainer, CMAS *** Moniteur, TDI Ext. Range Instructor, DAN O2 Instructor, EFR Instructor
What is your favorite type of diving?
Tropical Water, Drift Diving, Wreck Diving, Night Diving, Shark Diving, Critters and Easy Diving
If you could tell people one thing about your business (or maybe more!) to make them want to visit you what would it be?
Individual Service, small groups, relaxing, stress free diving environment, short distance to dive sites, healthy reef, rich marine life, shallow to moderate depth, safety first, good quality rental gear, DIN / Yoke valves, metric / imperial gauges.
What is your favorite dive in your location and why?
Cove Ledge, for nurse sharks, rays and turtles
Japanese Garden, for the most diverse coral reef on the island
Divers Dream, for the most pristine coral reef, large schools of Snapper and Grunt, Nurse Sharks and Eagle Rays. Plus, very strong current!!!
What types of diving are available in your location?
Reef Diving, Drift Diving, Night Diving, Wreck Diving, Shore Diving and Boat Diving
What do you find most rewarding about your current role?
Sharing my passion for diving and for tropical reefs and wrecks with my customers. I can also have a positive impact on my dive students and divers regarding safety, good dive practice, environment awareness and protection & respect for the marine environment.
What is your favorite underwater creature?
Manta Ray
Are there any exciting changes / developments coming up in the near future?
Unfortunately not.  We are lobbying the government to recognise that a healthy marine environment can make a positive contribution to tourism in both Trinidad and Tobago.  We are striving to maintain a healthy marine environment and would love to see the creation of protected marine parks, some artificial reefs and wrecks.  Initiatives such as these would help to support the dive tourism industry on the island and bring wider island wide benefits.
As a center what is the biggest problem you face at the moment?
Tobago is still relatively small in terms of tourism which has pluses and minuses for us and our visitors.  The lack of numbers means that we can offer a more personal service and give divers a rewarding experience.  On the negative side it does mean that we are not able to invest more in improving our facilities.
Is your center involved in any environmental work?
Lion fish control / survey work, Sharks and Rays Survey project, beach & reef clean ups, support for Turtle protection initiatives.
How do you see the SCUBA / Freediving / snorkeling industry overall? What changes would you make?
I am concerned about how diving is becoming a 'grey' market. We have to find ways to attract more young people into the activity again. If we succeed we can ensure that we still have customers in the coming 25 years or so. We would love to be able to tempt younger people away from cyber world activities back to the real world!
What would you say to our visitors to promote the diving you have to offer?
Rich Marine Environment, healthy reefs, huge variety of marine species, good chance to encounter Nurse sharks, Reef Sharks, Sting Rays, Eagle Rays, Manta Rays and different types of sea turtles, great for drift diving lovers, small privately owned dive operator, no mass tourism industry, all year round season, outside of the hurricane belt, decompression chamber / hyperbaric facility on the island, appropriate dive sites for beginners and experienced divers available, water temperature between 26 – 29 degrees Celsius!
Where can our visitors find out more about your business?
www.blackrockdivers.com  www.facebook.com/blackrockdiverstobago
www.tobagoscubadiving.com  www.tripadvisor.com  www.graftontobago.com
Email: blackrockdiverstobago@gmail.com
Call: +1 868 741 3945
Curaçao Dive Site of the Month – Smokeys (Watch Video)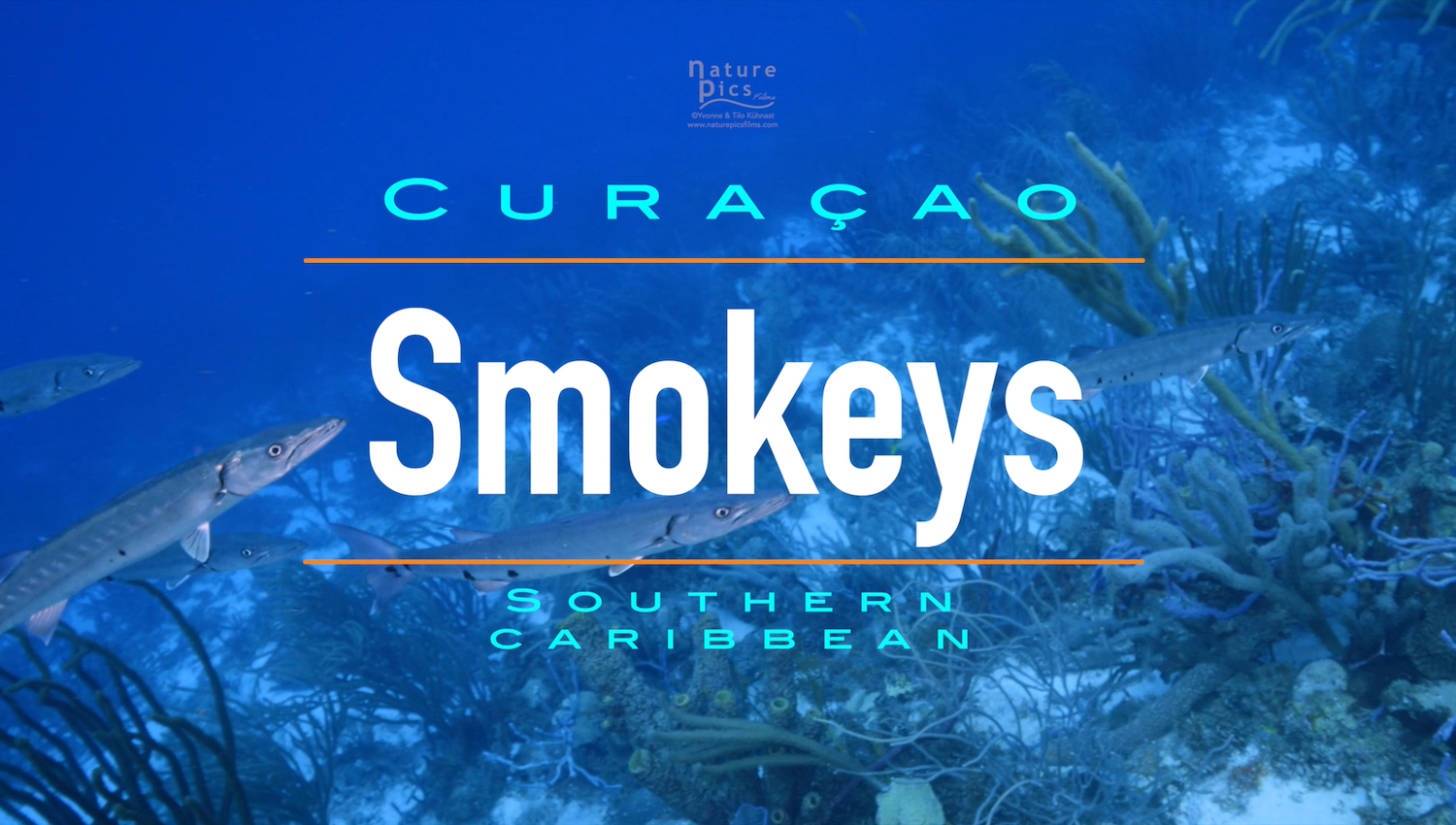 New Video Release: Smokeys near Eastpoint Curaçao.
Learn about https://bit.ly/Smokeys-Dive-Site-Curacao – a Top 10 Dive Site in Curacao located near Eastpoint and arguably one of the best dive sites in the Caribbean.
It rivals the finest dive sites in Belize, Bonaire and the Cayman Islands.
Video produced and edited for Dive Curacao, by NaturePicsFilms.
Coral Spawning Predictions for Curacao and the Southern Caribbean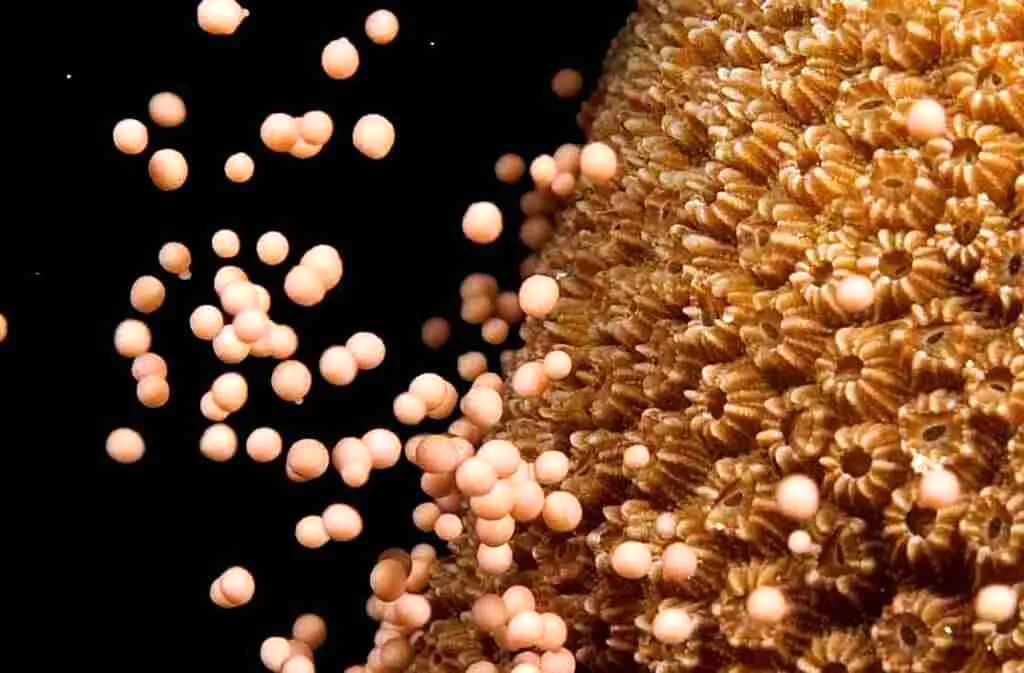 The Caribbean Research and Management of Biodiversity (CARMABI) has released its 2022 annual coral spawning prediction calendar for Curacao and the south Caribbean. This calendar plays a central role in studying the reproductive biology of Caribbean corals and guiding coral restoration efforts for the southern Dutch Caribbean islands.
Based on these predictions, researchers are able to harvest coral gametes that are reared to larvae that can be used to cultivate future coral colonies.
Coral spawning is a miraculous event where entire coral colonies, prompted by the lunar cycle, sunset time and water temperature, release gametes (eggs and sperm) simultaneously. Gametes of one species fertilize another to become fertilized embryos that settle on the ocean floor after days to weeks.
As divers, being able to witness a spawning event is a unique opportunity to enjoy the breathtaking scene as the entire reef becomes engulfed in a blizzard of future corals.
Each year, the Caribbean Research and Management of Biodiversity (CARMABI) releases a calendar to predict when each species of coral is expected to spawn. During these events, researchers from CARMABI, in collaboration with Reef Renewal Bonaire and Reef Renewal Curaçao, also collect gametes to be used to grow new corals in a laboratory setting.
Photo credit = CARMABI