Diving with… Maartje Sterk, ScubaCaribe Jamaica, Montego Bay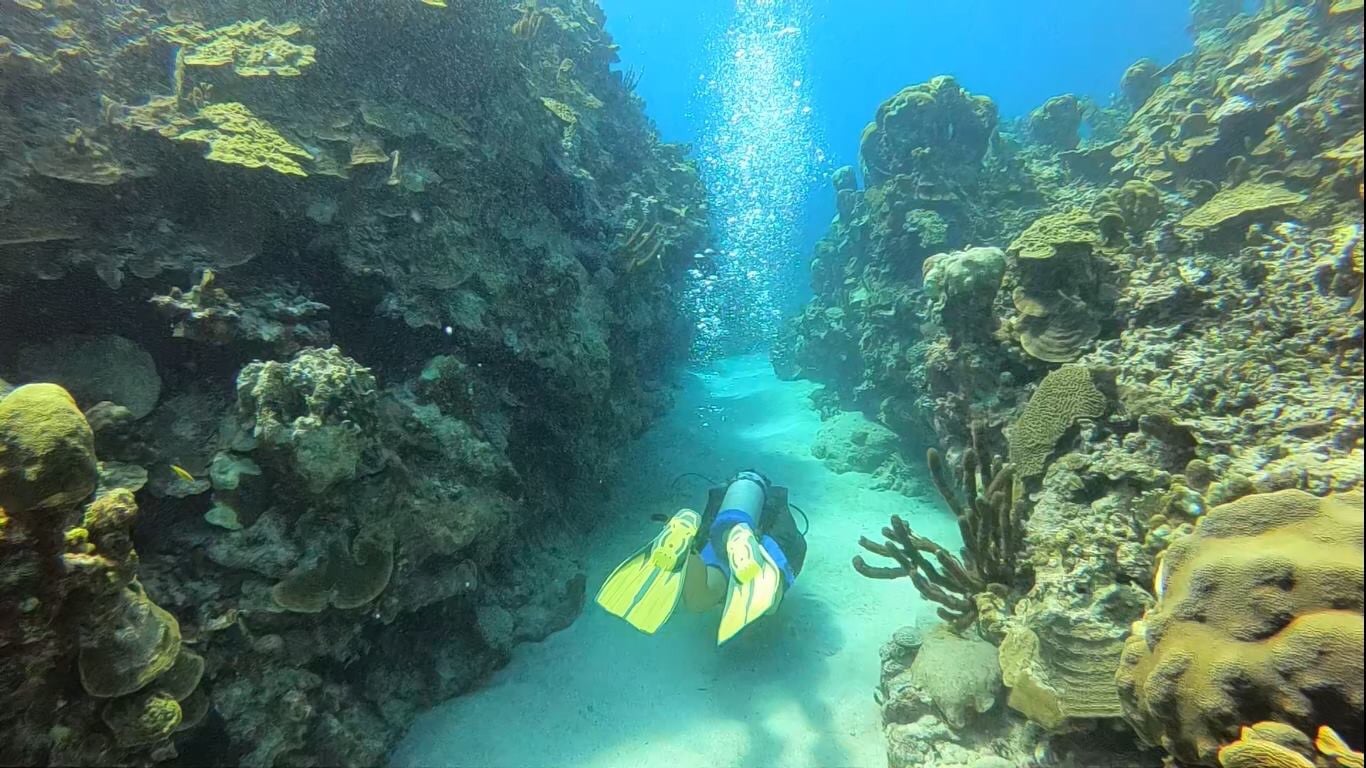 In this ongoing series, we speak to the people who run dive centres, resorts and liveaboards from around the world about their businesses and the diving they have to offer…
---
What is your name?
My name is Maartje Sterk and I am from The Netherlands.
What is the name of your business?
ScubaCaribe
What is your role within the business?
I am the Dive Team Leader for two dive centers in Montego Bay Jamaica. My responsibilities are making the daily dive schedule, being responsible for all bases, their inventories and making sure all our equipment is in an excellent state and being maintained, giving training to our dive staff, front office, captains and lifeguards, and of course teaching PADI courses and guiding fun divers around our beautiful reefs!
How long has the business operated for?
ScubaCaribe was founded in Punta Cana (Dominican Republic) in 1991.
How long have you dived for, and what qualification are you?
I started diving in 2012. My mother is a dive instructor and encouraged me to try diving too. My first experience was in 4 degrees dark murky Dutch water. My first ocean dive in the Philippines made me hooked on diving. After my first fun dives in the beautiful warm waters in Asia I went back to Holland and started to do multiple Specialties and Advanced courses. In 2015 I decided I wanted to live abroad and make diving my living so I finished my Divemaster course. In 2016 I became a Master Scuba Diver Trainer in Koh Tao Thailand. Besides my recreational MSDT certificate I am also an Advanced Trimix Diver.
What is your favorite type of diving?
My favourite type of diving is deep dives and wall dives. The deep dives require some more planning and thinking before you go into the water. The theory part and the calculations before this type of dives is especially very interesting. The feeling you have when you are diving next to a big wall, covered in hard and soft coral, schools of fish surrounding you and when you look down you see the wall ending in an endless deep blue with all kind of mysteries, reefs and marine life waiting to be discovered, I can't even describe it… The chance of seeing some bigger marine life is a little bit bigger and of course the wall is a perfect hiding spot for some small marine life such as lobsters and crabs, or moray eels.
If you could tell people one thing about your business (or maybe more!) to make them want to visit you what would it be?
Montego Bay has a lot to offer. The diving we offer here is very easy. We don't have extremely strong currents or very choppy seas which makes it perfect for beginners. Because we have a lot of different dive sites, from reefs to walls, you will never get bored of the diving and you will never dive the same reef twice. One of our popular sites is Stingray City. It's a shallow reef where we almost all the time find the city's inhabitants: big southern stingrays. It never gets boring to see these massive rays hiding in the sand or stirring up the ocean floor looking for food.
We also have a great team in Montego Bay who will make you feel at home right away! Safety is our main priority according to all the activities we offer. Our team is very friendly, helpful and knowledgeable about the activities we offer and the environment we are in. When you come to visit our base, you will feel part of the family!
What is your favorite dive in your location and why?
My favourite dive site is called Airport Wall. It is a very steep and deep wall located next to Montego Bay International Airport. During your trip there you will see the airplanes coming in just in front of the dive boat. When you descend you will start at a shallow part of the reef which is about 40 feet deep. If you swim out for a couple of minutes north you will reach the wall. The top of the wall is about 50 feet deep and it drops down until you can't even see the end anymore. We have massive barrel sponges, huge colourful fans, big schools of snapper and blue chromis swarming around you. If you are lucky you will see southern stingrays, spotted eagle rays, barracuda, turtles, and on some very lucky days we can find nurse sharks or even dolphins. A dive at this site can never last long enough!
What types of diving are available in your location?
At our base we offer guided dives from our dive boat. We are located on the north side of Jamaica. That means, right in front of our dive center, we have one big reef along the coast line. When you swim out north from this shallow reef, it drops down in a wall or slope. Therefore we have a massive variety to offer to our divers. Shallow and easy reefs with lots of marine life and some cool swim throughs. For the more Advanced divers we have some incredible walls where you can drift along on your search for different marine life. We also have a small wreck of a DC3 Plane. The plane is partly deteriorated, but you can still see the wings and the propellers of the plane clearly.
What do you find most rewarding about your current role?
The most rewarding part is to see the happy customers after a day of diving. Also, when I see the staff growing in their knowledge and using it in all the activities we have to offer. Everybody is very interested in the training we provide as a company and willing to improve. It is very rewarding to see people learn and grow.
What is your favorite underwater creature?
My favourite underwater creature is the octopus. It's very hard to find them because usually they are hiding in some small caverns or holes. When they find their temporary home, they block their front doors with a lot of shells. They are beautiful to look at and almost hypnotizing! They can squeeze their bodies through the tiniest holes and are very clever!
As a center what is the biggest problem you face at the moment?
Our biggest problem is the country's reputation. When people hear about Jamaica they think that it is an unsafe country with mediocre diving. Well, both of them are absolutely not true! Just as in every other country, we have some areas that are best to be avoided here but overall the country is very safe. The locals are very friendly and helpful. Tourism is a big income for the country so they will not do anything to jeopardize that. Jamaica's tourism means mainly all inclusive resorts which can provide you with tours around the island as well.
The diving is absolutely amazing here. As I told before, we have a big variety of reefs and walls suitable for every level of diver, diverse marine life which includes multiple types of rays, barracuda, turtles, and lots of smaller marine life, with all kinds of reef fish, nudibranch, eels, crab and lobster. You can never predict what you will see here. Occasionally we see dolphins during our dives or a hiding shy nurse shark. We hope by promoting our diving we can show the world how beautiful our reefs are!
Is your center involved in any environmental work?
Our company ScubaCaribe is closely involved with PADI and Project AWARE. On a daily basis we explain to all our divers the importance of our reefs and the importance of being environmentally friendly. Reducing plastic, picking up garbage if we find it during our dives, the use of biodegradable sunscreen etc. All our staff participate in coral conservation lectures and presentations about our marine life and coral reefs to make everyone more aware and give the good example and spread the word! AWARE week takes place in September and every ScubaCaribe base holds an event for their specific base during this week. Montego Base held a reef and beach clean up together with staff and divers. We followed this with a talk about our marine life and the importance of our reefs.
What would you say to our visitors to promote the diving you have to offer?
If you are a non-diver or an advanced diver, we have something to offer to you. Our cristal clear, blue ocean with great visibility and warm temperature year round makes it a perfect way to start your diving adventure or to explore our reefs and walls. We have a big variety of dive sites and a great range of marine life to be found. Our ScubaPro equipment is in excellent condition and safety is our main priority. We keep our groups small, and all dives are guided by PADI professionals. Our staff are helpful, friendly and always in for a chat! Come check us out!
Where can our visitors find out more about your business?
@scubacaribejamaica
@scubacaribe
Curaçao Dive Site of the Month – Smokeys (Watch Video)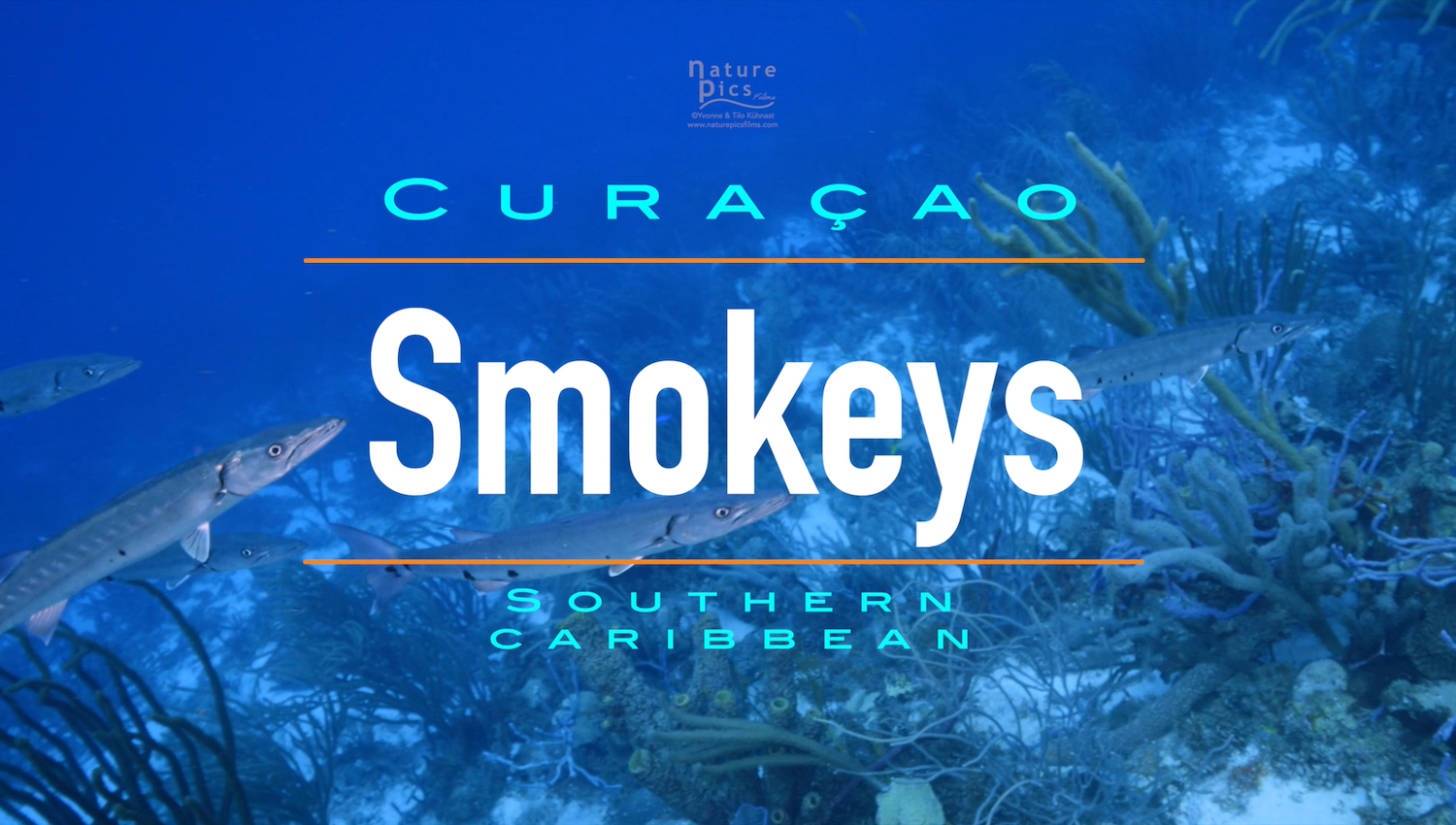 New Video Release: Smokeys near Eastpoint Curaçao.
Learn about https://bit.ly/Smokeys-Dive-Site-Curacao – a Top 10 Dive Site in Curacao located near Eastpoint and arguably one of the best dive sites in the Caribbean.
It rivals the finest dive sites in Belize, Bonaire and the Cayman Islands.
Video produced and edited for Dive Curacao, by NaturePicsFilms.
Coral Spawning Predictions for Curacao and the Southern Caribbean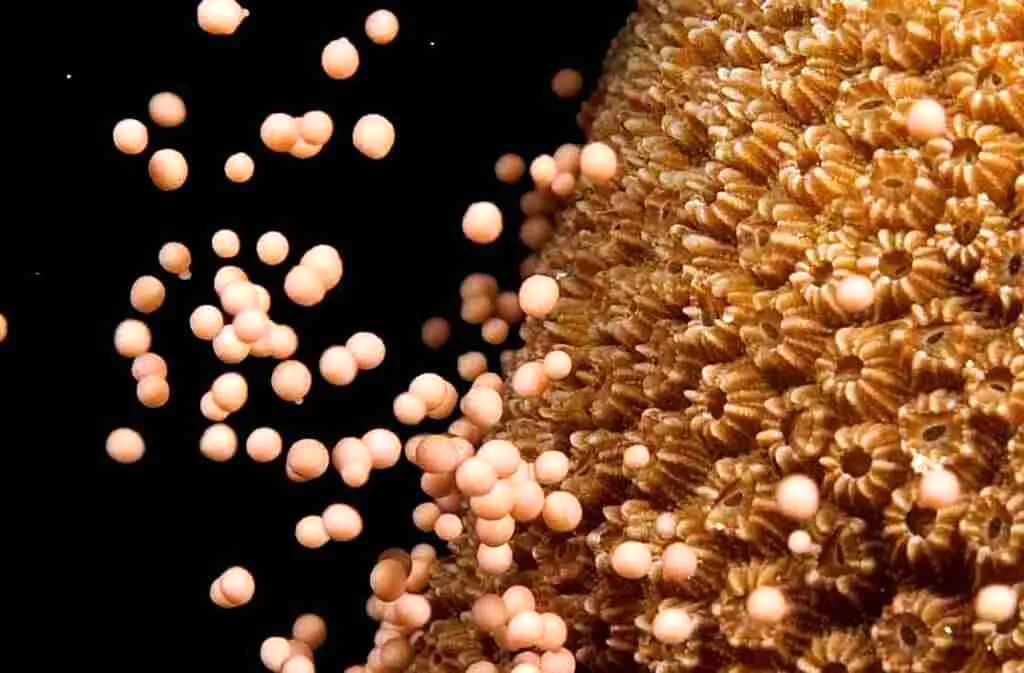 The Caribbean Research and Management of Biodiversity (CARMABI) has released its 2022 annual coral spawning prediction calendar for Curacao and the south Caribbean. This calendar plays a central role in studying the reproductive biology of Caribbean corals and guiding coral restoration efforts for the southern Dutch Caribbean islands.
Based on these predictions, researchers are able to harvest coral gametes that are reared to larvae that can be used to cultivate future coral colonies.
Coral spawning is a miraculous event where entire coral colonies, prompted by the lunar cycle, sunset time and water temperature, release gametes (eggs and sperm) simultaneously. Gametes of one species fertilize another to become fertilized embryos that settle on the ocean floor after days to weeks.
As divers, being able to witness a spawning event is a unique opportunity to enjoy the breathtaking scene as the entire reef becomes engulfed in a blizzard of future corals.
Each year, the Caribbean Research and Management of Biodiversity (CARMABI) releases a calendar to predict when each species of coral is expected to spawn. During these events, researchers from CARMABI, in collaboration with Reef Renewal Bonaire and Reef Renewal Curaçao, also collect gametes to be used to grow new corals in a laboratory setting.
Photo credit = CARMABI