Tobago… Clean, Green and Serene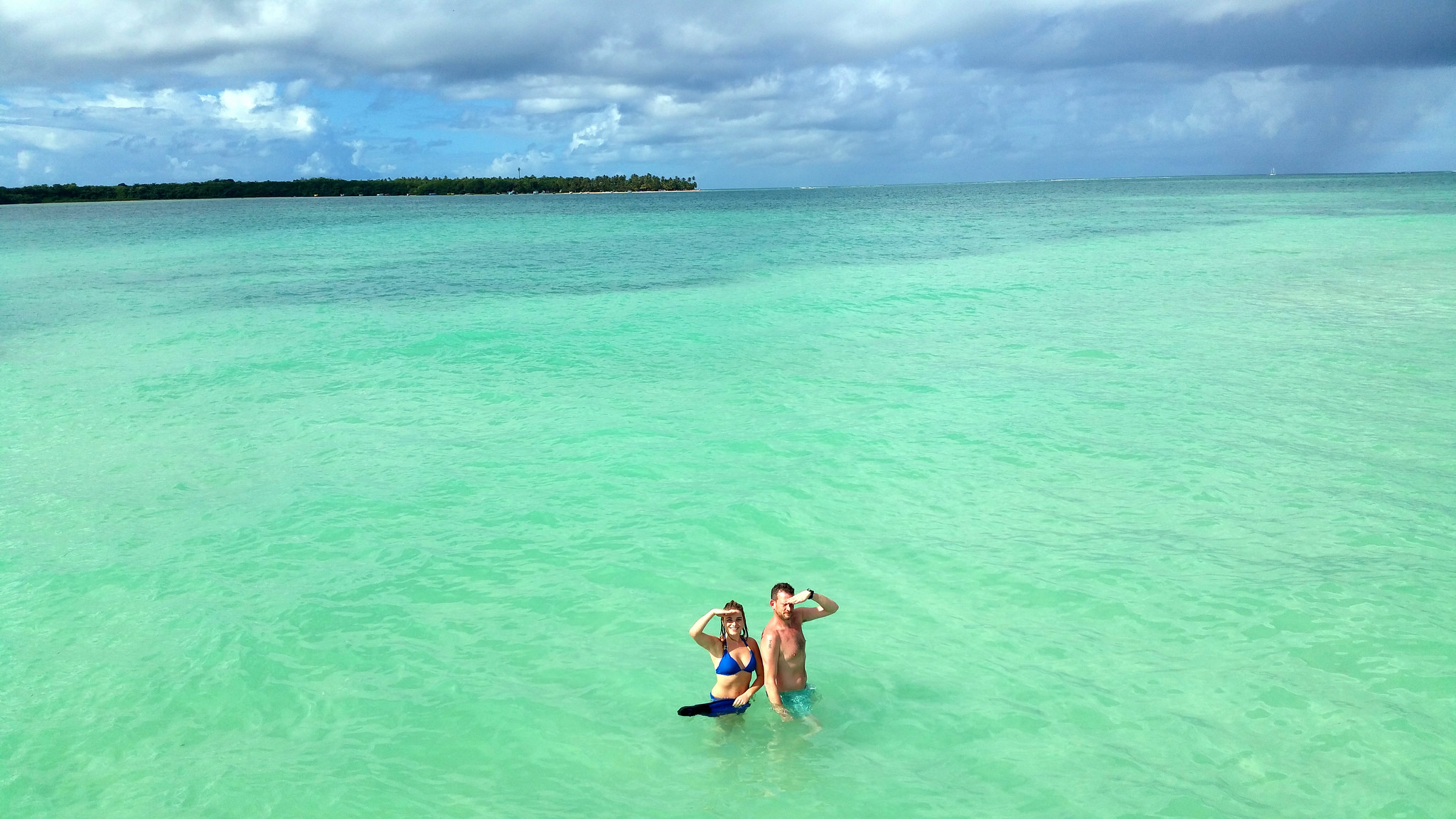 Tobago is a small island – only 26 miles long and 7 miles wide – but it offers so much. It has a warm tropical marine climate, varying from 25 degrees Celsius to 32 degrees Celsius throughout the year, meaning the water temperature is always at least a nice swimming pool temperature. Its 54,000 residents rely heavily on the service sector to tick over its economy; 60-70% of the locals are employed by the local Government, and when you take into account the decent sized private sector, there is very little unemployment in Tobago. This means there is very little poverty, so you have an island perfect for travellers to enjoy a relaxed, well run, peaceful inviting island.
Tobagonians are a beautiful people; relaxed, warm and hospitable. They are friendly and have a good sense of humour. The island is hassle free and fun. It has a vibrant culture, unique cuisine and breath-taking beauty. There are no crowded beaches (there are only 2,500 rooms on Tobago for those lucky enough to get them). It has good weather all year round; as one of the most Southerly of the Caribbean islands, Tobago is level with the Northern tip of South America, which means it lies South of the hurricane belt which gives it a major advantage when choosing off season holidays in the Caribbean.
It is a must for the adventurous traveller, with kayaking, glass bottomed boats, kite boarding, wind surfing, snorkelling, scuba diving and swimming in secluded waterfalls on offer. Golfing, mountain biking and sailing are also available. The main ridge forest has been voted the world's leading eco tourism destination in the past by the world travel awards. It is the oldest protected rainforest in the world. It is a bird watchers paradise and has 210 species of birds. Giant Leatherback turtles nest and hatch on the beaches at Stone Haven Bay.  It is a smorgasbord of culinary wonders, an island that needs to be smelt, touched, seen, tasted and heard to understand what an amazing place it is. It is all about culture and heritage and it has an amazing legacy to protect. It is also an ideal destination for romantic trips, honeymoons and weddings.
It is an island of many festivals – there's something happening every month. There are unique activities too, like goat and crab racing at Buccoo race track for example. Pigeon Point is worth a visit. It is said to be the island's most beautiful beach, although many of the beaches are amazing! You shouldn't miss the  steel pan entertainment on offer there and visit its iconic thatched roof jetty where many weddings have been filmed.  Fort King George is another place worth visiting. This was one of the last colonial forts to be built on Tobago, and offers an amazing viewpoint over the island. The lighthouse built there is still in commission.
The diving is varied, but all good. I would describe this as a perfect destination to travel to if diving wasn't your main focus, as there is so much to do on the island. The diving is similar to the reef diving and reef drift diving in the unspoilt parts of the Red Sea. Tobago's dive sites are unrivalled anywhere in the Caribbean. The best diving is from 10 metres deep, to maybe around 30 metres deep, so suits the recreational diver rather than the technical diver. You can dive at various sites to see more than 300 species of coral, turtles, nurse sharks and manta rays, especially at Speyside which is the island's diving Mecca. It meets the Caribbean on one side, and the Atlantic on the other. It has some boisterous water movement which makes for some fun drift diving at certain dive sites at certain times of the day.
A full dive review is to follow, but for now I've put together a short video of a day on Tobago including some off-season diving footage:
How to get there
Flights from Gatwick in the UK, or connecting flights via North America. Trinidad, its larger sister island is 2.5 hours by ferry, or a short 20 minute flight.
Information
Tobago is a friendly island. Make sure you pack sun tan lotion, mosquito repellent and that you hydrate regularly (whether you are feeling thirsty or not).
Dive Centres
Eco and tourism
Restaurants
Hotels
BVI Wreck Week – Diving (Part 3)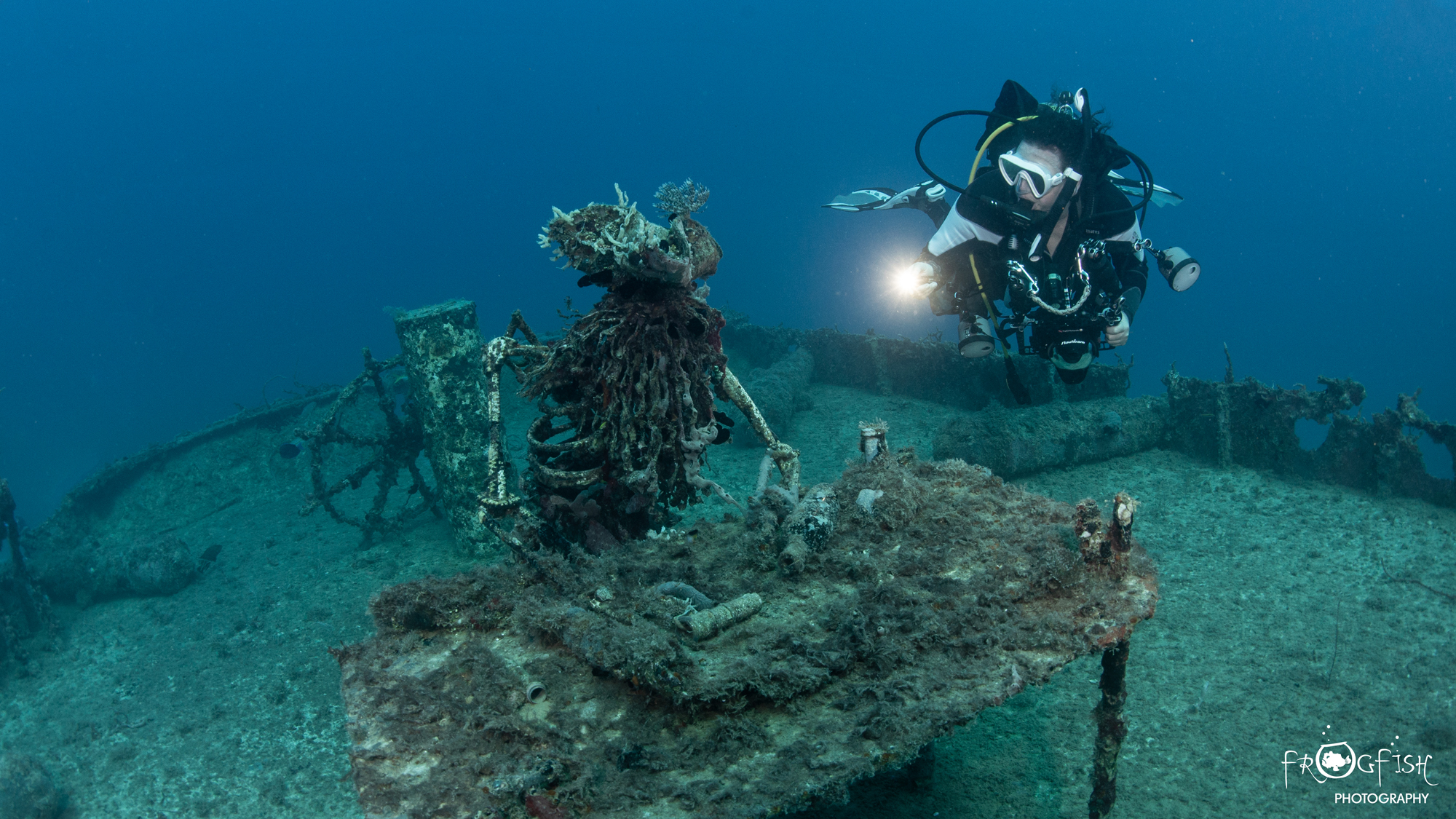 BVI Wreck Week allowed us to dive several of the wrecks the BVI has to offer, as well as sampling some of the best reef sites too. Our previous blog focused on the wreck of the RMS Rhone, so in this one we will try to give you a taste of the rest of the diving on offer.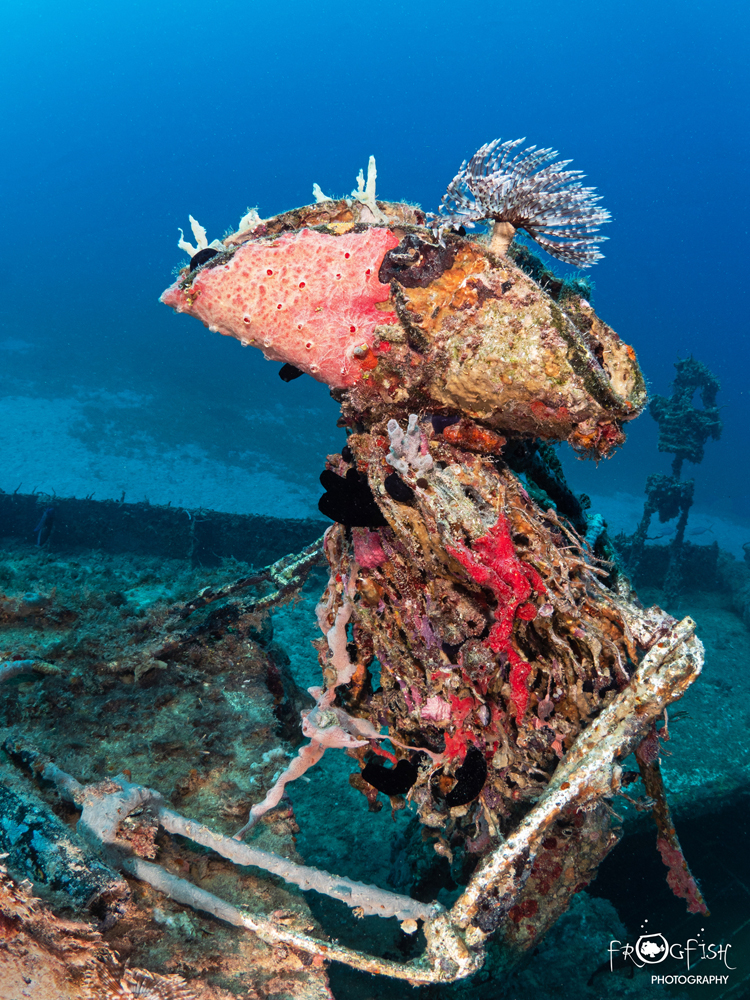 And there is a great deal of wonderful diving to tell you about. Our first day of diving did not offer the best visibility due to heavy rain earlier in the week. However, we were taken to a rugged dive site that had Caribbean and Lemon Sharks swimming all around us. If we had been able to see the usual 20m+ I am sure we would have been able to talk of dozens of sharks on the site.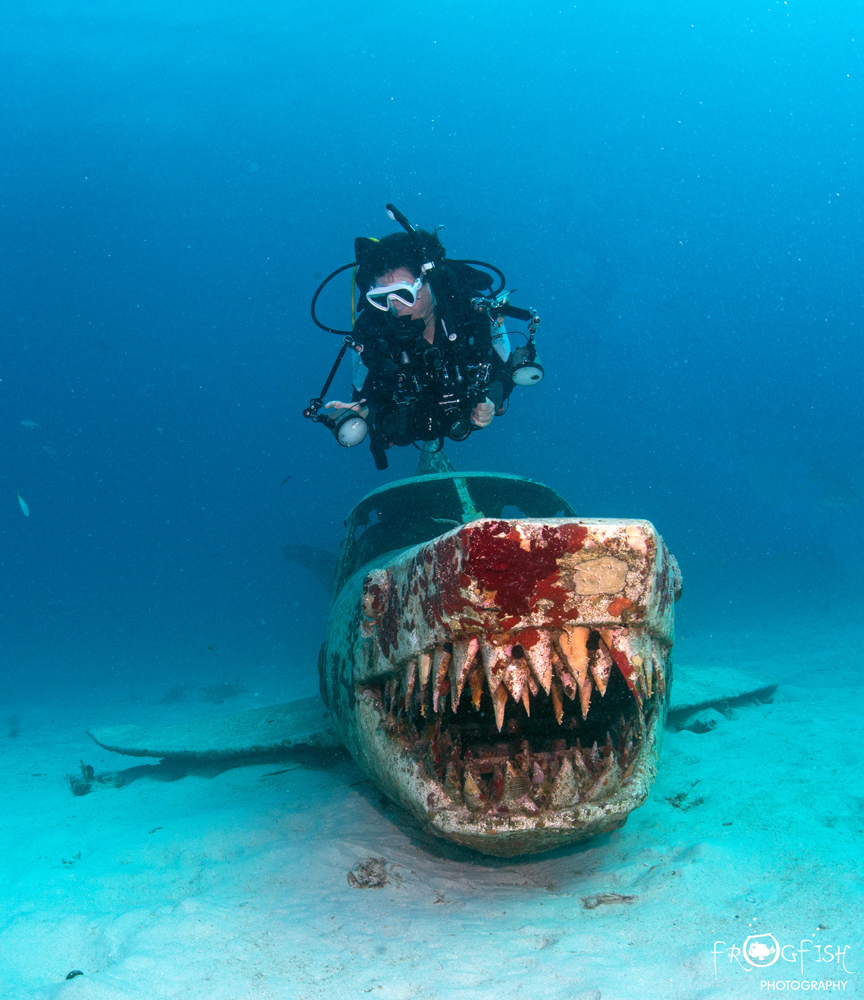 The BVI has plenty of artificial reefs, created from wrecks deliberately sunk. A couple of these are artistic creations from Beyond the Reef. The Willy T is a pirate themed party boat sunk in shallow water that now has skeletons of pirates duelling on the deck and going about their dastardly ways. It is a lot of fun and once you have had your fill, you can head up onto the shallow reef. Shark-plano is a series of three planes that were damaged in a hurricane, that have been turned into shark species and sunk. Both these sites are perfect for the diver that loves a bit of Instagram appeal!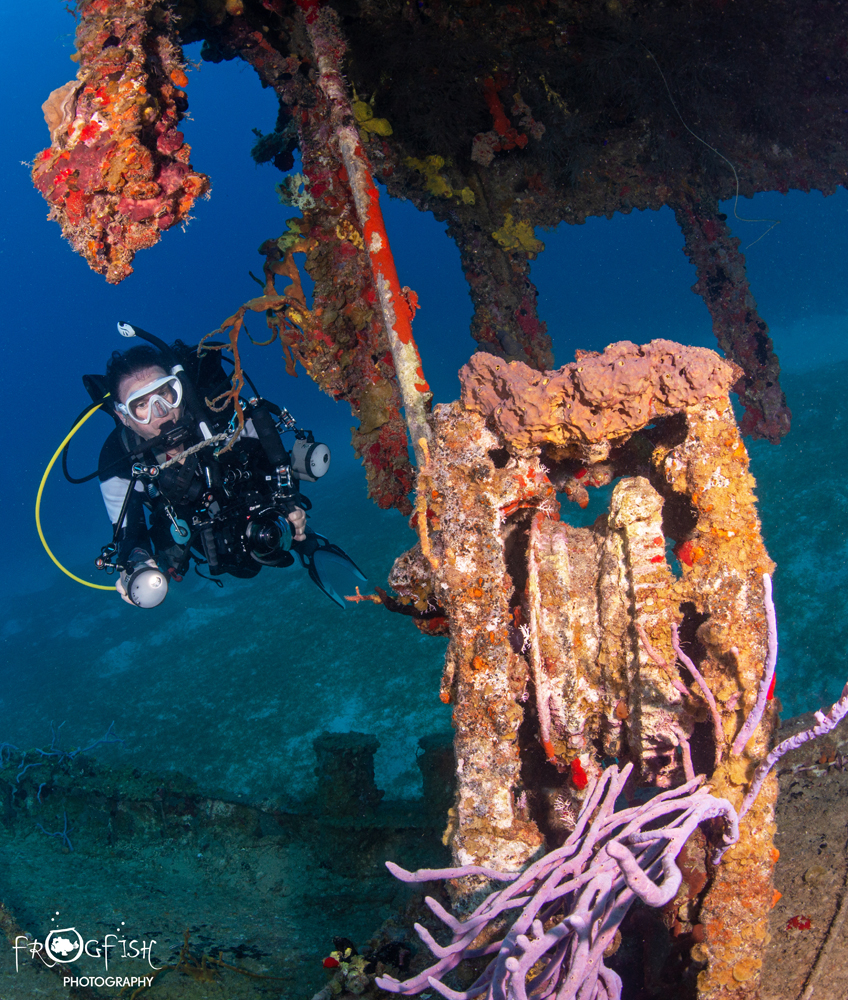 Wreck Alley has a series of three boats sunk to create a super dive site perfectly aligned for a single dive where you can explore them all. Moray eels can be seen free swimming along the decks, huge stingrays back the sandy seabed their home. Turtles cruise past as you make your way around and then up onto the reef for your safety stop.
On every dive we did we saw sharks which absolutely delighted us. The local dive shops seem to be particularly engaged in conserving the reefs, taking part in coral reef restoration, lionfish hunting, cleanups and logging their sightings. We were filled with positivity at the end of each day.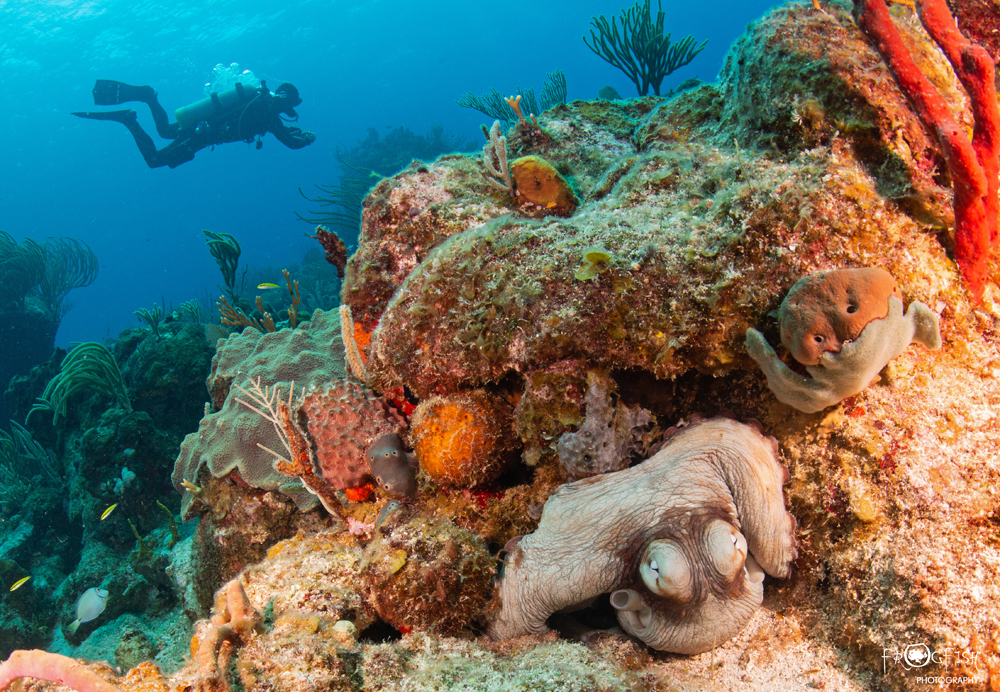 We hope that we can return to do it all again at BVI Wreck Week 2024!
Watch out for our full feature on BVI Wreck Week in the next issue of Dive Travel Adventures coming out in July.
For more information about BVI Wreck Week 2024 visit their website here.
---
Nick and Caroline were hosted by BVI Wreck Week
The Moorings provided their yacht for the week
Host Dive Centres:
BVI Wreck Week – Diving the RMS Rhone (Part 2)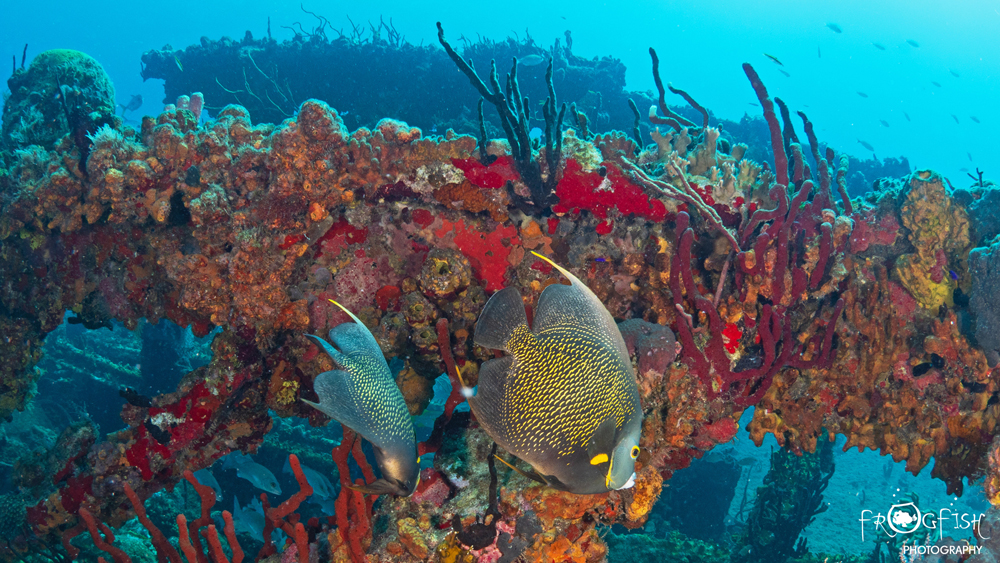 You cannot talk about BVI Wreck Week, or diving in the British Virgin Islands, without spending some time on the jewel in their crown of wreck diving – the RMS Rhone. So this blog is going to be dedicated to a wreck dive that we were happy to dive three times on our trip and would have been happy to dive every day!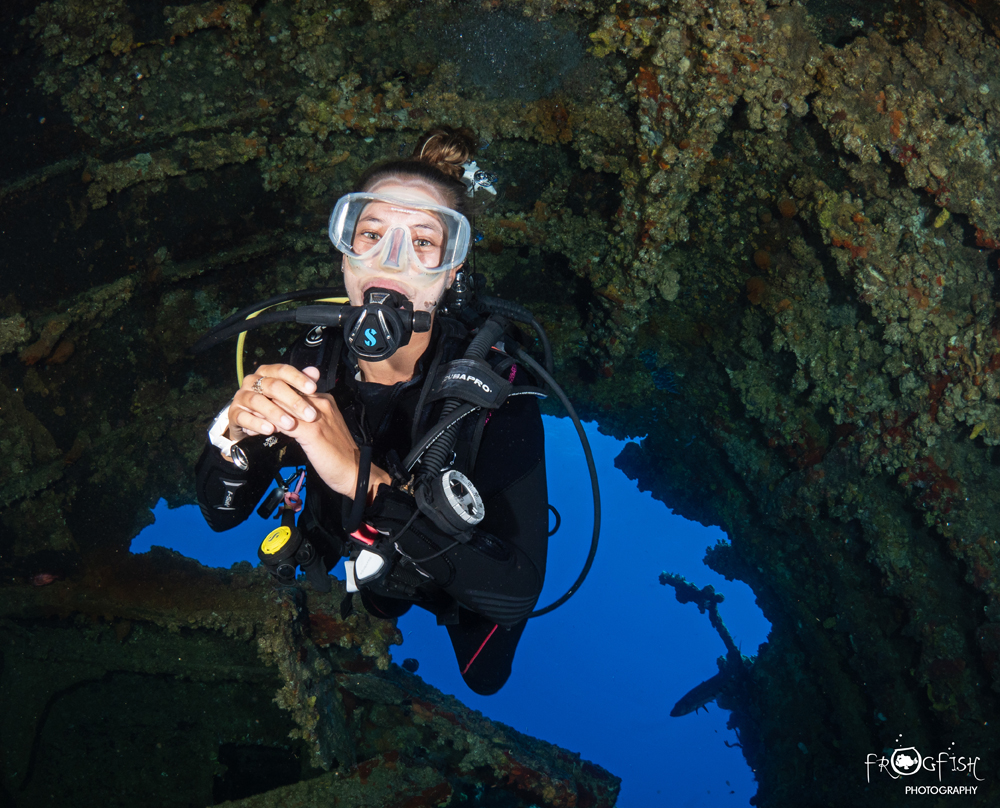 The RMS Rhone was a UK Royal Mail Ship wrecked off the coast of Salt Island on 29 October 1867 in a deadly hurricane. Now it is the most popular dive site in the region. The dive briefings for the site are filled with stories of the fate of the ship and some eye-opening tales since.
The wreck and surrounding area become the British Virgin Island's first national marine park in 1980. Many of the underwater segments of the 1977 thriller The Deep were filmed on the Rhone, requiring actors Jacqueline Bisset, Nick Nolte and Robert Shaw to learn how to scuba dive.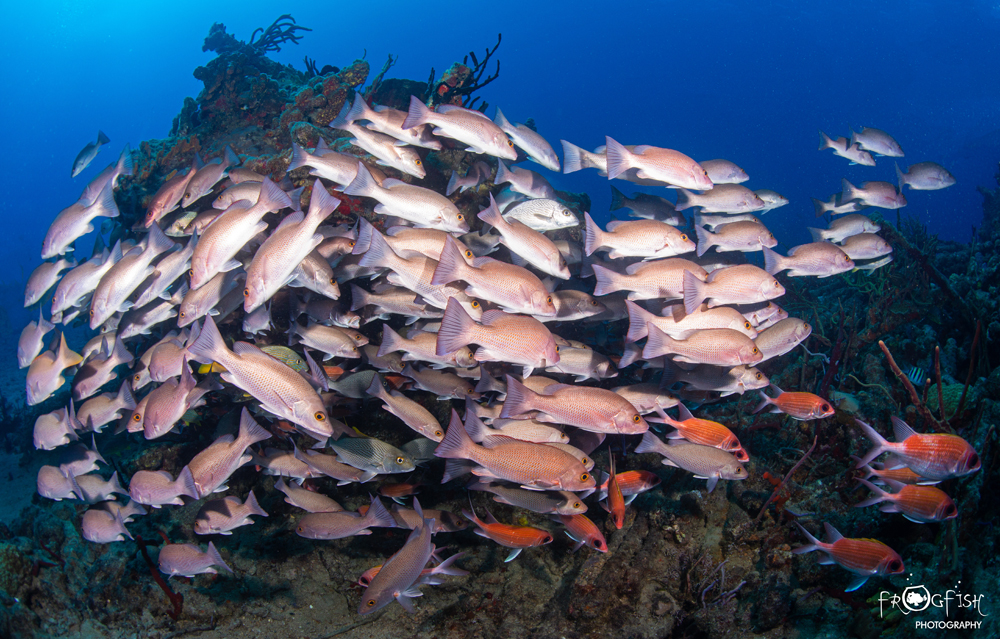 You'll need at least two dives to fully experience the RMS Rhone. The ship split apart on sinking and the bow drifted just a little before sinking. The two halves are about 100 feet apart with the bow sitting in deeper water (around 25 meters / 80ft). So you are best to explore the bow fully on a single dive and then head to the stern on your second dive.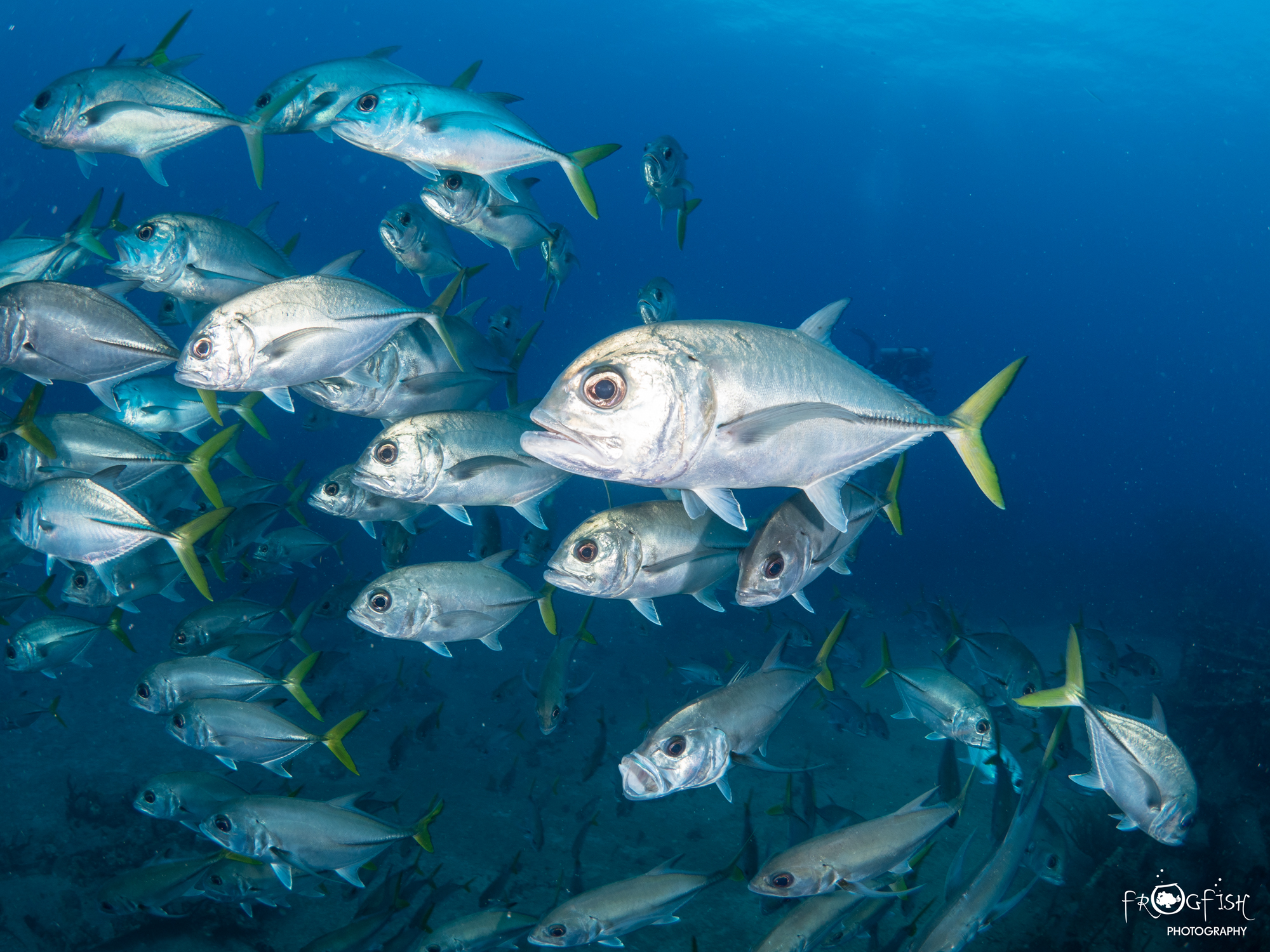 Whilst the history, artifacts and stories from the movies are absorbing, as soon as we got underwater to dive her, it was the incredible marine life that had us hooked. Two seahorses had made their home right at the bow of the wreck. Stingrays lay buried in the sandy sea bed. The structure is covered in colourful corals and sponges. Schools of fish occupy the overhangs and metal remains. We saw sharks on all three dives and were treated to a huge spotted eagle ray gliding over the wreck. Lobsters waved their antennae at us from every crevice. Life is everywhere you look on this dive.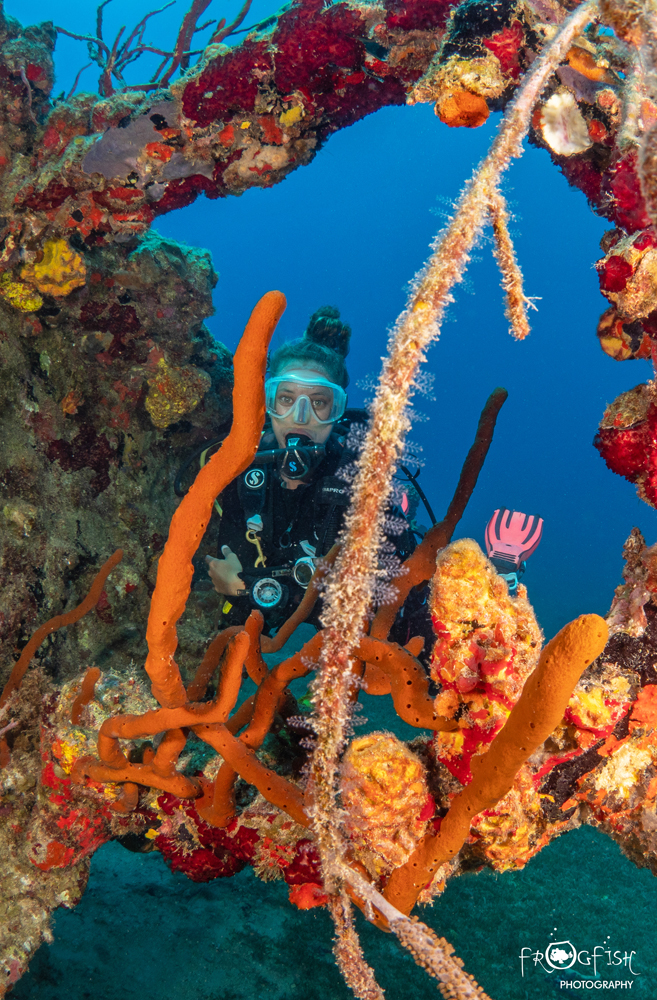 The marine park status has certainly ensured that this is one of the best wrecks we have dived in the Caribbean. Whilst we did not get the chance to do this – we bet it would make an awesome night dive.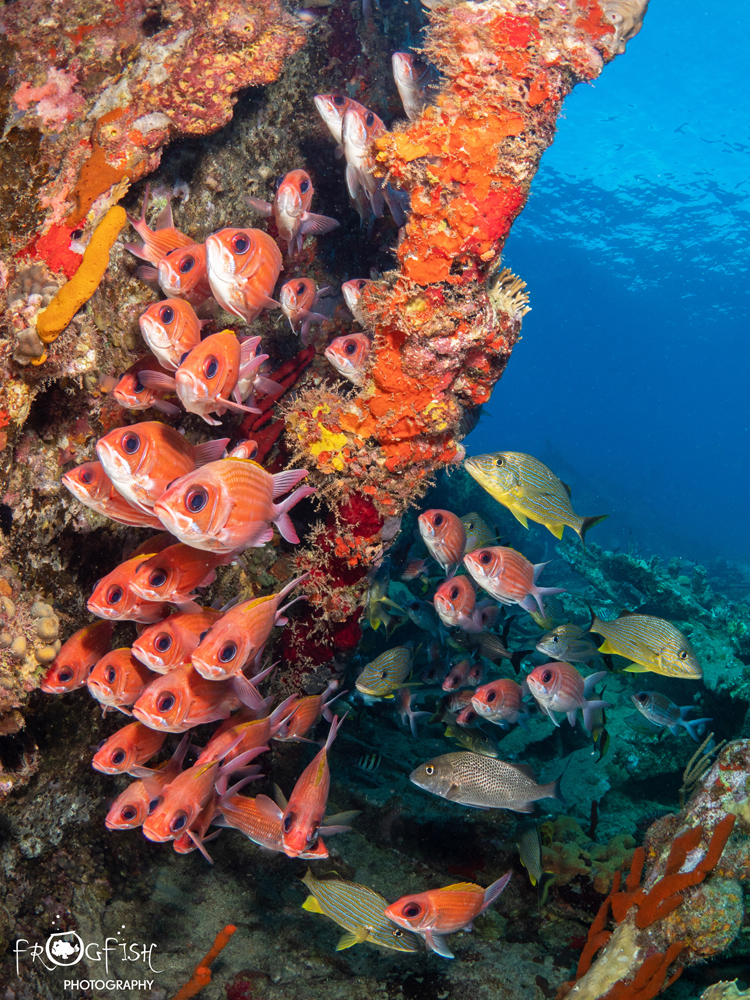 Check out our next blog to find out more about the diving and watch out for our full feature in the next edition of Dive Travel Adventures Magazine in July!
For more information about BVI Wreck Week 2024 visit their website here.
---
Nick and Caroline were hosted by BVI Wreck Week
The Moorings provided their yacht for the week
Host Dive Centres: