Tobago… Clean, Green and Serene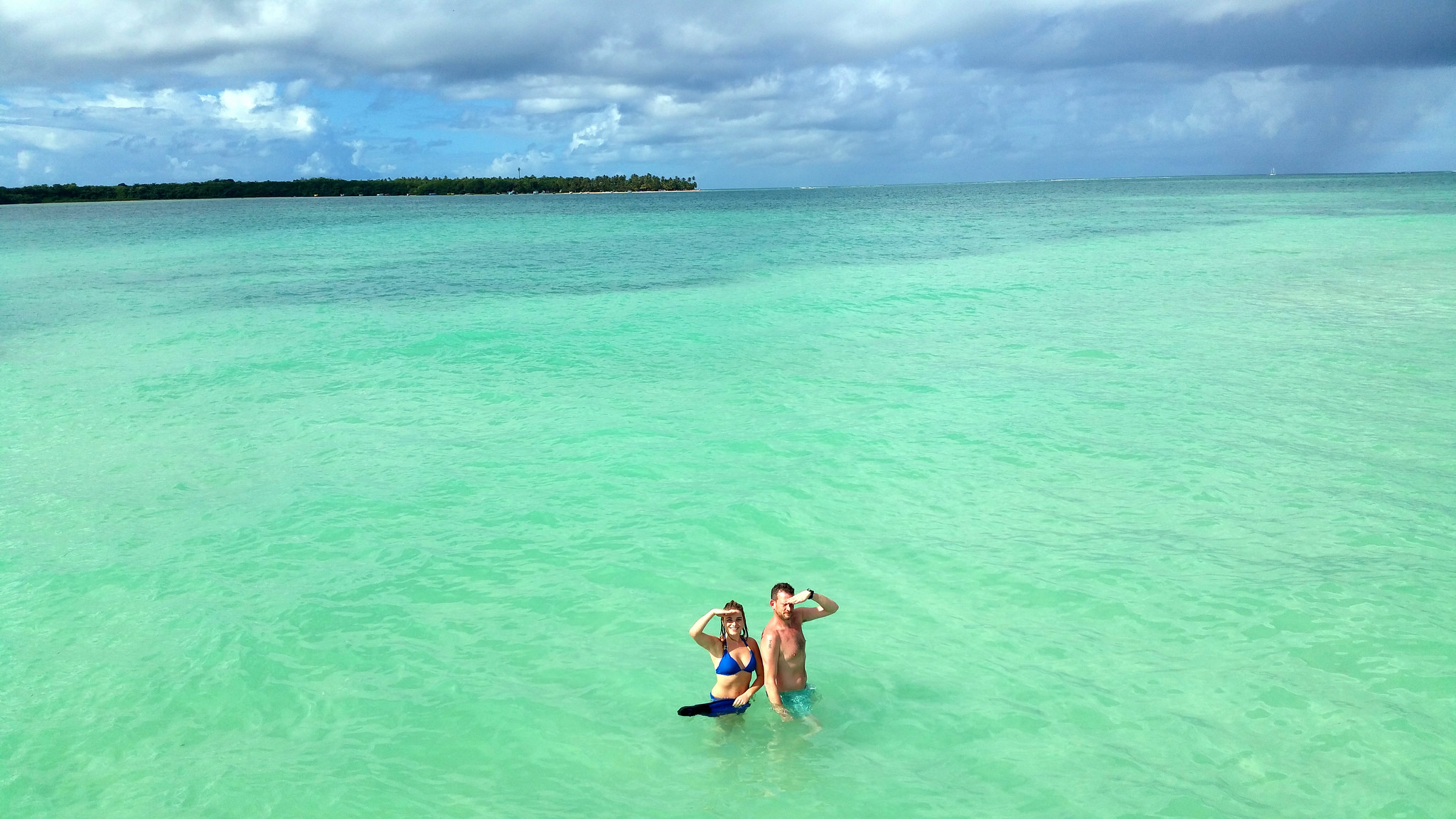 Tobago is a small island – only 26 miles long and 7 miles wide – but it offers so much. It has a warm tropical marine climate, varying from 25 degrees Celsius to 32 degrees Celsius throughout the year, meaning the water temperature is always at least a nice swimming pool temperature. Its 54,000 residents rely heavily on the service sector to tick over its economy; 60-70% of the locals are employed by the local Government, and when you take into account the decent sized private sector, there is very little unemployment in Tobago. This means there is very little poverty, so you have an island perfect for travellers to enjoy a relaxed, well run, peaceful inviting island.
Tobagonians are a beautiful people; relaxed, warm and hospitable. They are friendly and have a good sense of humour. The island is hassle free and fun. It has a vibrant culture, unique cuisine and breath-taking beauty. There are no crowded beaches (there are only 2,500 rooms on Tobago for those lucky enough to get them). It has good weather all year round; as one of the most Southerly of the Caribbean islands, Tobago is level with the Northern tip of South America, which means it lies South of the hurricane belt which gives it a major advantage when choosing off season holidays in the Caribbean.
It is a must for the adventurous traveller, with kayaking, glass bottomed boats, kite boarding, wind surfing, snorkelling, scuba diving and swimming in secluded waterfalls on offer. Golfing, mountain biking and sailing are also available. The main ridge forest has been voted the world's leading eco tourism destination in the past by the world travel awards. It is the oldest protected rainforest in the world. It is a bird watchers paradise and has 210 species of birds. Giant Leatherback turtles nest and hatch on the beaches at Stone Haven Bay.  It is a smorgasbord of culinary wonders, an island that needs to be smelt, touched, seen, tasted and heard to understand what an amazing place it is. It is all about culture and heritage and it has an amazing legacy to protect. It is also an ideal destination for romantic trips, honeymoons and weddings.
It is an island of many festivals – there's something happening every month. There are unique activities too, like goat and crab racing at Buccoo race track for example. Pigeon Point is worth a visit. It is said to be the island's most beautiful beach, although many of the beaches are amazing! You shouldn't miss the  steel pan entertainment on offer there and visit its iconic thatched roof jetty where many weddings have been filmed.  Fort King George is another place worth visiting. This was one of the last colonial forts to be built on Tobago, and offers an amazing viewpoint over the island. The lighthouse built there is still in commission.
The diving is varied, but all good. I would describe this as a perfect destination to travel to if diving wasn't your main focus, as there is so much to do on the island. The diving is similar to the reef diving and reef drift diving in the unspoilt parts of the Red Sea. Tobago's dive sites are unrivalled anywhere in the Caribbean. The best diving is from 10 metres deep, to maybe around 30 metres deep, so suits the recreational diver rather than the technical diver. You can dive at various sites to see more than 300 species of coral, turtles, nurse sharks and manta rays, especially at Speyside which is the island's diving Mecca. It meets the Caribbean on one side, and the Atlantic on the other. It has some boisterous water movement which makes for some fun drift diving at certain dive sites at certain times of the day.
A full dive review is to follow, but for now I've put together a short video of a day on Tobago including some off-season diving footage:
How to get there
Flights from Gatwick in the UK, or connecting flights via North America. Trinidad, its larger sister island is 2.5 hours by ferry, or a short 20 minute flight.
Information
Tobago is a friendly island. Make sure you pack sun tan lotion, mosquito repellent and that you hydrate regularly (whether you are feeling thirsty or not).
Dive Centres
Eco and tourism
Restaurants
Hotels
Curaçao Dive Site of the Month – Smokeys (Watch Video)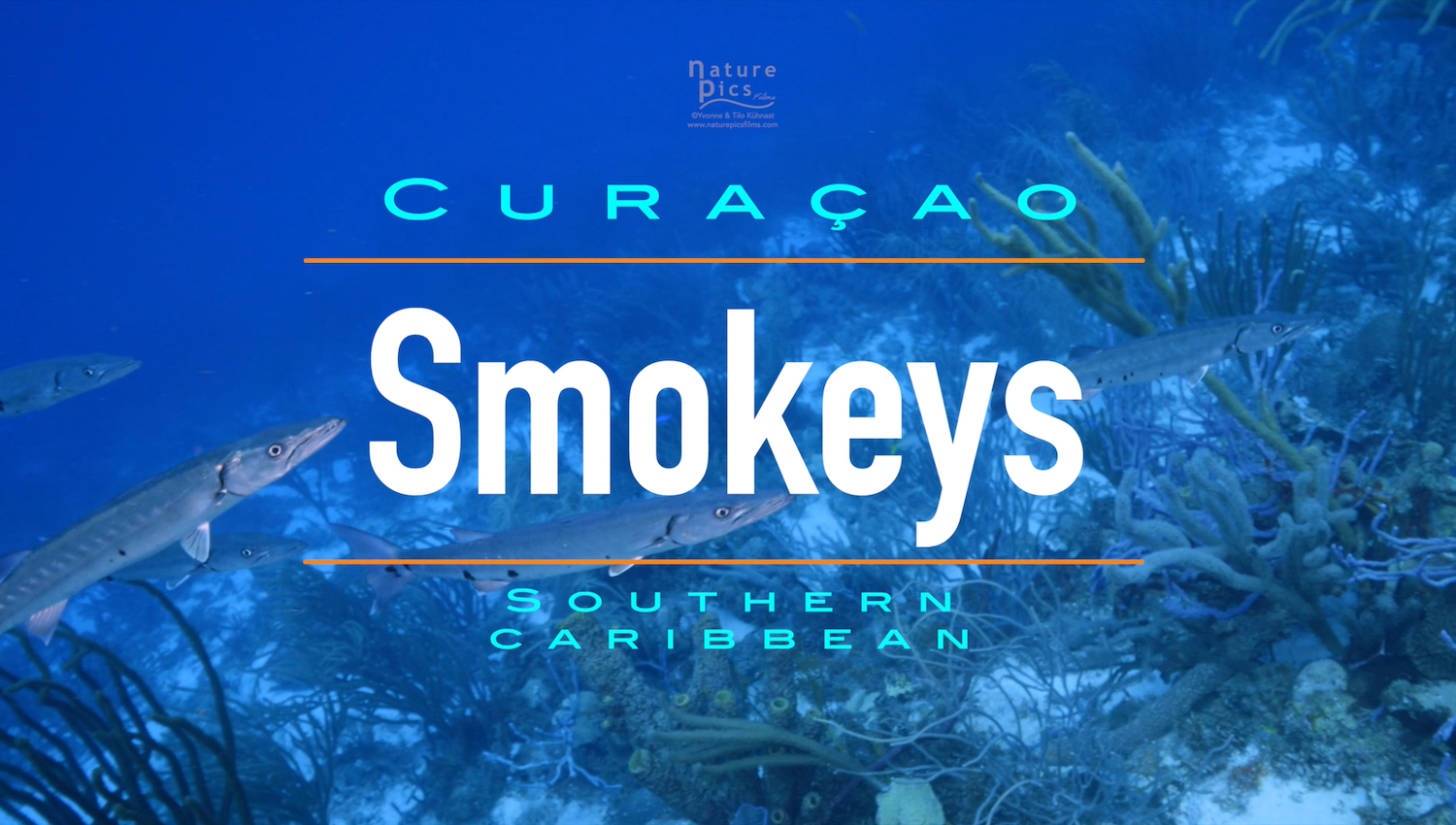 New Video Release: Smokeys near Eastpoint Curaçao.
Learn about https://bit.ly/Smokeys-Dive-Site-Curacao – a Top 10 Dive Site in Curacao located near Eastpoint and arguably one of the best dive sites in the Caribbean.
It rivals the finest dive sites in Belize, Bonaire and the Cayman Islands.
Video produced and edited for Dive Curacao, by NaturePicsFilms.
Top 5 things to do above water on a diving trip to Barbados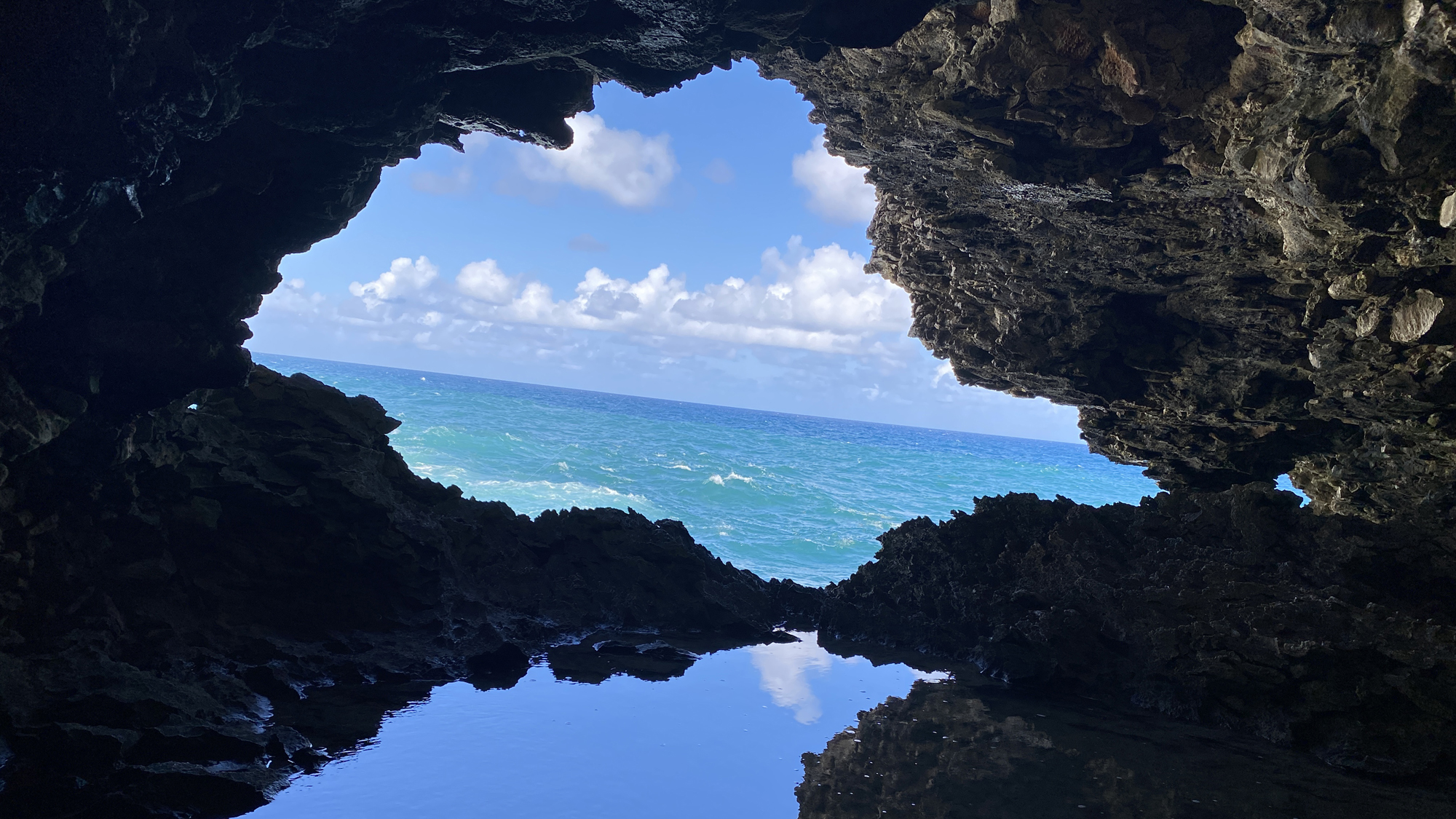 Whilst you will want to spend as much time underwater as possible on any diving trip to Barbados, with its amazing wrecks, reefs and marine life… you will have to spend some time on dry land! So here are our top tips on what to do topside on this stunning Caribbean paradise.
1) Go Caving!
Babados offers the perfect instagram cave experiences. Two stand out from the crowd: Harrison's Cave and Animal Flower Cave.
Harrison's Cave offers a guided tours on a tram to allow you to safely explore these incredible underground caverns. Located in the central uplands of the island, this crystallized, limestone cave is characterized by flowing streams, deep pools of crystal clear water and towering columns.
Animal Flower Cave is named after the anemone's that can be found in the rock pools that sit within the cavern. This is a perfect spot for a photo or two, with the wild coastline visible through the cavern windows that have been carved out by wave action.
Both these tours are great options for your non-diving day before you fly home.
2) Take in a show
I have to admit that we do not usually get excited about an evening show put on for tourists. But just a few minutes into the show at Harbour Lights and we were dancing along with locals and tourists alike. The show is great fun and is full of talented performers. The buffet dinner included with the event is perfect too, with something for everyone. They had to throw us out!
3) Head to the Beach
Barbados is packed with incredible beaches. Some are setup with entertainment, resturants and bars, others are completely deserted. So it is up to you to find your perfect one. Whether you love to surf, want to relax in the sun, or get into the party spirit – there is a beach for you waiting to be discovered.
4) Learn to cook Bajan Style
If you love your food, and are a whizz in the kitchen, then why not spend an evening with a local chef to show you how to cook some of your favourite Bajan dishes. Award winning Chef Creig Greenidge joined us in our hotel to pass on some of his secrets. An amazing evening saw us chatting about our love of Caribbean cuisine, he guided us through a three course meal, even stopping to help us work out what we could replace hard to find ingredients in the UK with. The food was incredible, but it was also a wonderful experience. Great food and wine too!
5) Rum and Food Pairing Dinner
Barbados is the home of rum. This was a perfect way to round off our trip. Set in the Rum Vault at the Colony Club Hotel, we were treated to a private 5 course meal, each course paired with a rum cocktail. Finished with some fine sipping rums and delicious chocolates. Heaven!
Of course there is so much more than these 5 we have picked. So here are a few more things you should try out: Horses on the beach on Sunday mornings; Friday night is party night at the Fish Fry; Eat out! There are too many amazing restaurants to name here. Have a Mango Chow cocktail. Do a rum distillery tour at Mount Gay or St Nicholas Abbey or try our a local craft beer. Most of all – get out and explore. Barbados has so much to offer.
Next up… we will be back underwater exploring one of our favourite diving areas – Carlisle Bay.
For more information about Barbados click here.