The Bahamas celebrate success at DEMA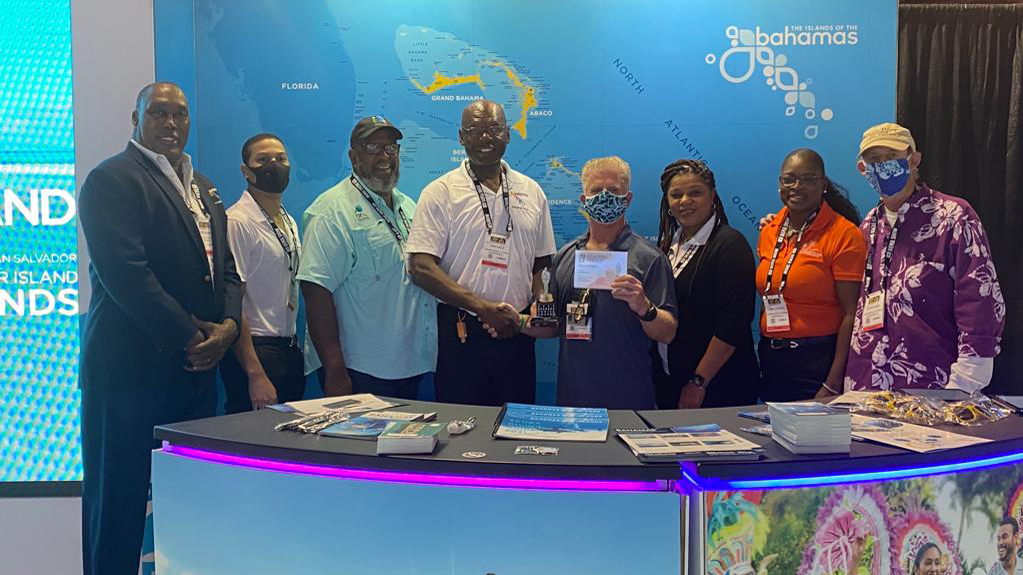 Divers Show High Interest in The Bahamas at DEMA Show; Bahamas Named 2022 Best Dive Destination for Big Animals and Captures a Plethora of Readers' Choice Awards
The Islands of The Bahamas is once again capturing the attention of dive experts, operators, trade media and visitors alike. The DEMA Show, which ran from November 16-19, 2021, is the largest trade-only event in the world for companies doing business in the scuba diving, ocean water sports and adventure/dive travel industries.
The Bahamas' participation at the DEMA Show was fully organized by the Vertical Markets Team of the Bahamas Ministry of Tourism, Investments & Aviation (BMOTIA) for the first time ever in its 30 years of participation.  The Team's destination partners included:  the Bahama Out Islands Promotion Board, Grand Bahama Island Tourism Board, Bahamas National Trust, Stuart Cove's Dive Bahamas, Sandals Resort and the Bahamas Dive Ambassadors.  Resorts World Bimini, Comfort Suites Paradise Island, West End Watersports, Brendal's Dive Center, Bimini Big Game Club Resort & Marina and Neal Watson's Bimini Scuba Center provided accommodations and dive prizes at the show.
"The Islands of The Bahamas completely dominated this year's show," said Greg Rolle, Sr. Director, Verticals Market, BMOTIA.  "Competing exhibitors and divers alike were totally blown away by our booth's presentation."
"The Bahamas' presence was most impressive," added Mr. Rolle. "Throughout the show, we were complimented for our professional, captivating and vibrant displays, showcasing our rich and diverse sea life on an interactive video wall, on large branded banners, in new collaterals and unique floor to ceiling branded signage."
Rolle pointed out that the Bahamas dive operators have been busy.  They have been able to conduct many one-on-one business opportunities with divers.  Additionally, members of the Bahamas Verticals Market team have been able to capture and expand their clientele reach, through innovative and interactive programs, inclusive of daily dive seminars, giveaway registration, dive trip sign ups and linkages with Bahamas Dive Ambassadors.
"The Bahamas is blessed with natural beauty both on land and undersea.  And, just today, Scuba Diving Magazine announced its 2022 Readers Choice Award Winners and once again, The Bahamas was named the Top Destination for Big Animals, an award we have won, consecutively, now for more than 20 years.  The Bahamas also captured second place finishes in Best Cave, Cavern and Grotto Diving and Best Wreck Diving, respectively. In addition to this, The Bahamas was also voted one of the Best Destinations in the Caribbean for:  Best Overall Dive Destination, Best Value, Best Snorkeling, Best Wall Diving, Best Shore Diving, Best Beginner Diving, Best Advanced Diving, Best Photography, Best Marco Life and Best Health of Marine Life," Mr. Rolle concluded.
For more information about visiting the Bahamas click here.
Curaçao Dive Site of the Month – Smokeys (Watch Video)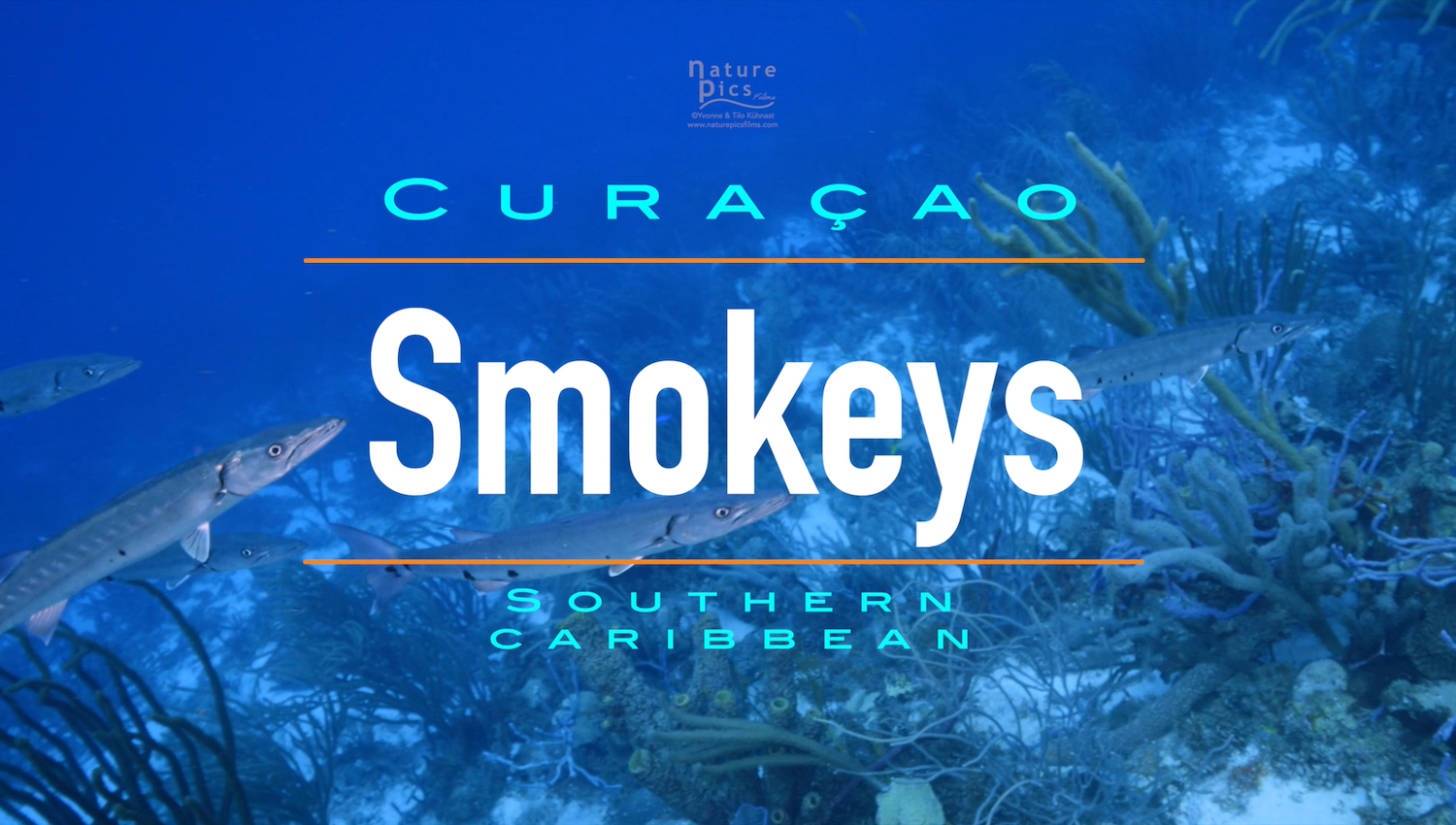 New Video Release: Smokeys near Eastpoint Curaçao.
Learn about https://bit.ly/Smokeys-Dive-Site-Curacao – a Top 10 Dive Site in Curacao located near Eastpoint and arguably one of the best dive sites in the Caribbean.
It rivals the finest dive sites in Belize, Bonaire and the Cayman Islands.
Video produced and edited for Dive Curacao, by NaturePicsFilms.
Coral Spawning Predictions for Curacao and the Southern Caribbean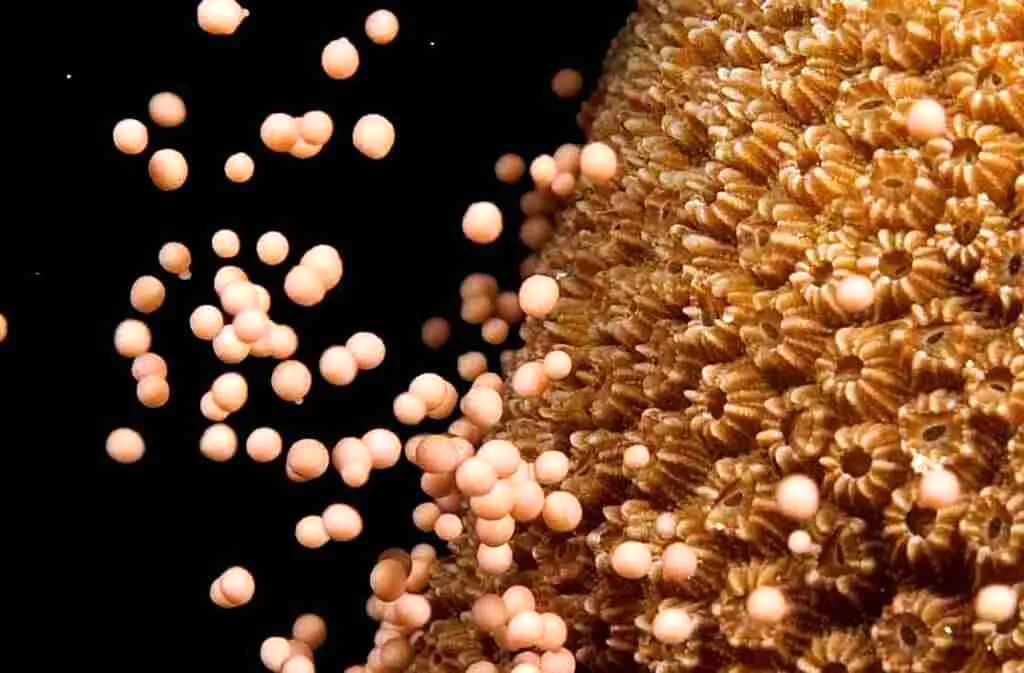 The Caribbean Research and Management of Biodiversity (CARMABI) has released its 2022 annual coral spawning prediction calendar for Curacao and the south Caribbean. This calendar plays a central role in studying the reproductive biology of Caribbean corals and guiding coral restoration efforts for the southern Dutch Caribbean islands.
Based on these predictions, researchers are able to harvest coral gametes that are reared to larvae that can be used to cultivate future coral colonies.
Coral spawning is a miraculous event where entire coral colonies, prompted by the lunar cycle, sunset time and water temperature, release gametes (eggs and sperm) simultaneously. Gametes of one species fertilize another to become fertilized embryos that settle on the ocean floor after days to weeks.
As divers, being able to witness a spawning event is a unique opportunity to enjoy the breathtaking scene as the entire reef becomes engulfed in a blizzard of future corals.
Each year, the Caribbean Research and Management of Biodiversity (CARMABI) releases a calendar to predict when each species of coral is expected to spawn. During these events, researchers from CARMABI, in collaboration with Reef Renewal Bonaire and Reef Renewal Curaçao, also collect gametes to be used to grow new corals in a laboratory setting.
Photo credit = CARMABI