Reef Rescue Network launches new interactive map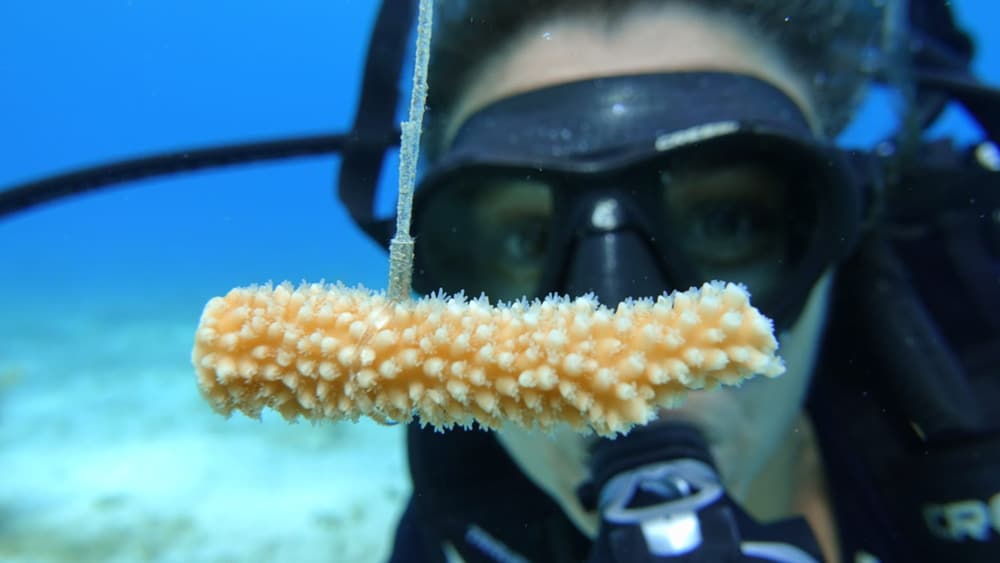 The Reef Rescue Network (RRN) was established in 2017 by the Perry Institute for Marine Science (PIMS) as a network of non-profit organizations and for-profit businesses committed to improving the condition of coral reefs by restoring populations of corals and other species that will build coral reef resilience. Since then the RRN has grown to include nearly 30 coral restoration sites in partnership with 25 local partners from 9 islands within The Bahamas as well as Aruba and St. Lucia. Through this partnership between coral reef scientist's local conservation and education organizations and private businesses in the dive industry, the RRN is making significant advances in restoring coral and building reef resilience.
Visitors and locals can now immerse themselves in coral restoration activities at a partner location within the Reef Rescue Network. The network has coral nurseries that offer coral restoration experiences throughout The Bahamas, Aruba & St. Lucia. PIMS has developed a PADI Reef Rescue Diver Specialty Course that dive shops throughout the Reef Rescue Network are teaching. To participate, you must be a certified open water diver and at least 12 years old. The course takes one day and consists of knowledge development and two open water dives at a coral nursery.
You can learn how to assist with maintaining the nursery and get a hands-on experience or you can just scuba or snorkel the coral nursery as a fun dive to just observe and enjoy the nursery and marine life that it attracts. Another option is to scuba or snorkel one of the many restoration sites to view the corals that have been outplanted and witness for yourselves this habitat restoration and the marine life it has welcomed.
To find out more about the Reef Rescue Network, watch this video:
To visit the new Reef Rescue Network Interactive Map click here.
To learn more about the Reef Rescue Network visit their website by clicking here.
Curaçao Dive Site of the Month – Smokeys (Watch Video)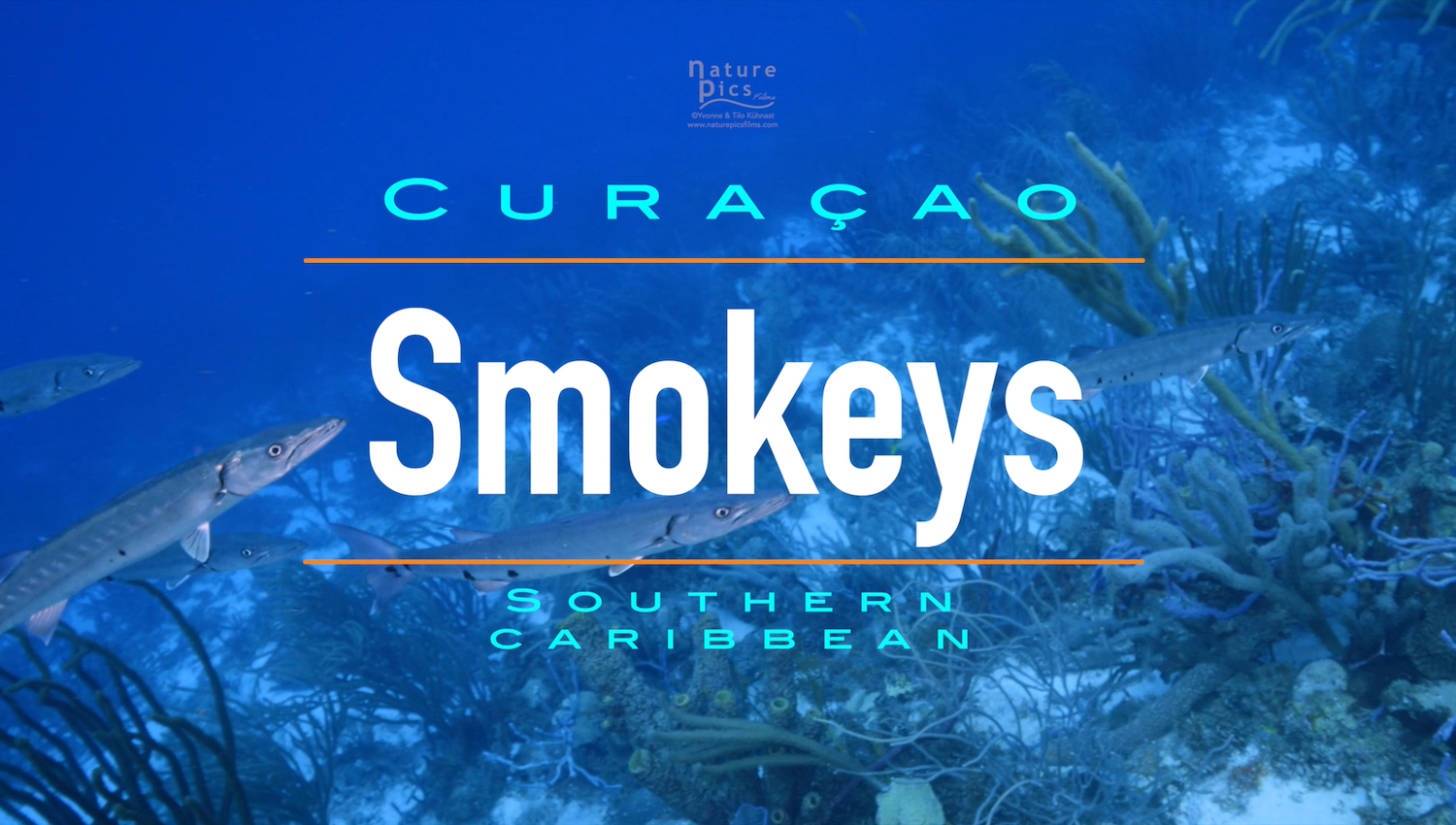 New Video Release: Smokeys near Eastpoint Curaçao.
Learn about https://bit.ly/Smokeys-Dive-Site-Curacao – a Top 10 Dive Site in Curacao located near Eastpoint and arguably one of the best dive sites in the Caribbean.
It rivals the finest dive sites in Belize, Bonaire and the Cayman Islands.
Video produced and edited for Dive Curacao, by NaturePicsFilms.
Coral Spawning Predictions for Curacao and the Southern Caribbean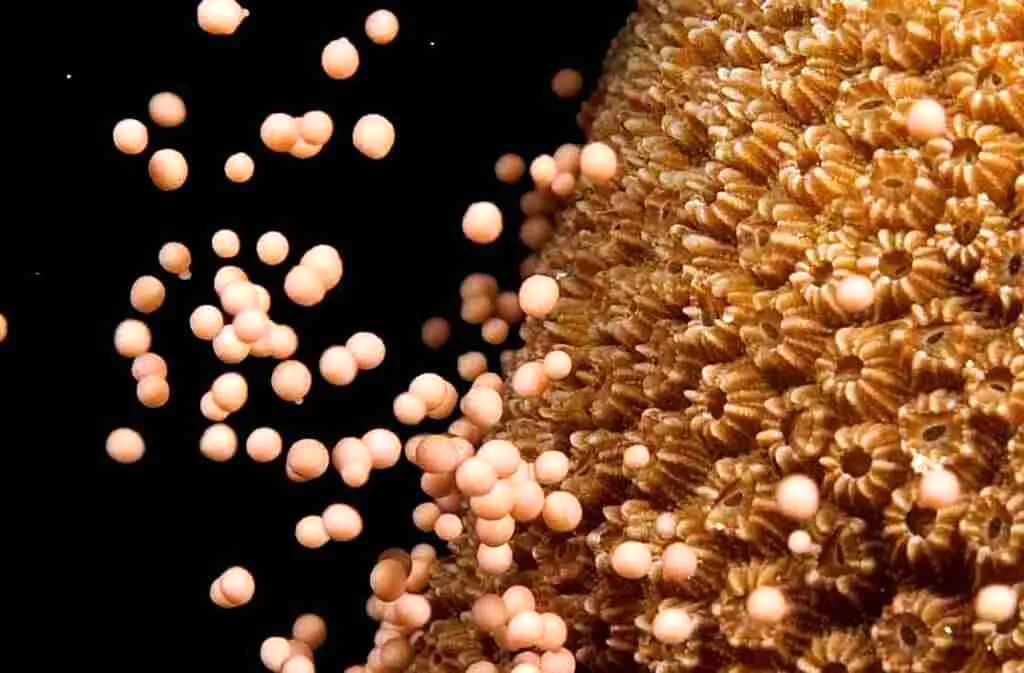 The Caribbean Research and Management of Biodiversity (CARMABI) has released its 2022 annual coral spawning prediction calendar for Curacao and the south Caribbean. This calendar plays a central role in studying the reproductive biology of Caribbean corals and guiding coral restoration efforts for the southern Dutch Caribbean islands.
Based on these predictions, researchers are able to harvest coral gametes that are reared to larvae that can be used to cultivate future coral colonies.
Coral spawning is a miraculous event where entire coral colonies, prompted by the lunar cycle, sunset time and water temperature, release gametes (eggs and sperm) simultaneously. Gametes of one species fertilize another to become fertilized embryos that settle on the ocean floor after days to weeks.
As divers, being able to witness a spawning event is a unique opportunity to enjoy the breathtaking scene as the entire reef becomes engulfed in a blizzard of future corals.
Each year, the Caribbean Research and Management of Biodiversity (CARMABI) releases a calendar to predict when each species of coral is expected to spawn. During these events, researchers from CARMABI, in collaboration with Reef Renewal Bonaire and Reef Renewal Curaçao, also collect gametes to be used to grow new corals in a laboratory setting.
Photo credit = CARMABI