News From Captain Don's Habitat, Bonaire – upward for the home of diving freedom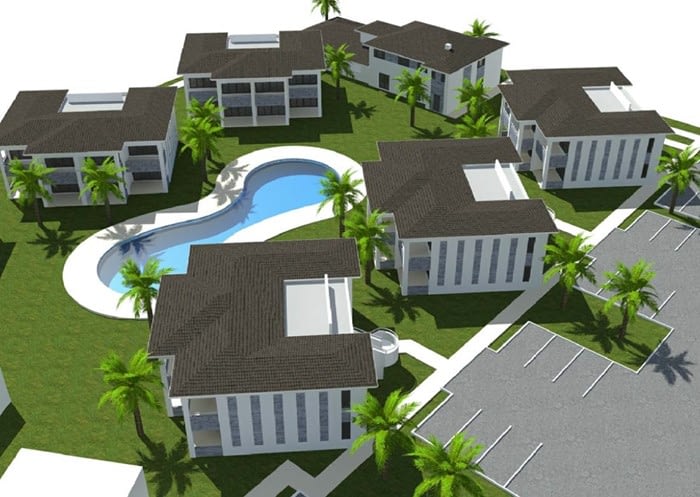 46 years ago, Captain Don Stewart created the first dive resort on Bonaire and infused the philosophy that every employee, past, present, and future of Habitat will always embrace. Habitat is a dive operation with accommodations. It is with this mandate guiding all their planning that they announce the expansion of Captain Don's Habitat.
Claire Sealy, Managing Director of Captain Don's Habitat stated, "Many of our guests have been visiting
Habitat and creating memories for years, some decades others new, so it was of the upmost importance to maintain the intimacy with belonging that we have delivered since 1976."
Habitat will say goodbye to eight cottages highlighted in the drawing within the red lines. They will not be saying goodbye to all entirely. It was decided to maintain a recently completed renovated cottage for those that want a touch of nostalgia. During the expansion, this unit will not be rented.
As shown below, Habitat will welcome six brand new luxurious accommodations consisting of 42 total units divided into rooms designed like our ocean view rooms, and including 1, 2 and 3-bedroom configurations. The new rooms will be within a beautiful garden, a true oasis of peace and relaxation, equipped with a luxurious swimming pool.
In keeping with their objective as the home of diving freedom, they will expand the heart and soul of
Habitat, the dive operations. Habitat will invest in two new high volume nitrox systems, a completely new fill station and an automated self-service drive through station to extend our concept of diving freedom. Habitat will also be adding new dive lockers and purchasing a new custom dive boat making it possible to offer even more boat dive packages including two-tank boat dives, which were recently introduced.
In recent years Habitat has made investments in the property. A completely renovated dock, bar and restaurant and all boats undergoing a complete retrofit. In memory of Captain Don's legacy of conservation which led to the creation of the Caribbean's first marine park and now the designation of Bonaire as the first Blue Destination, the team strives to create a resort that is environmentally friendly. Future plans will include expanding greater use of solar energy panels and ecologically friendly practices.
Demolition of the old Habitat Cottages will begin in early 2021 and construction will follow immediately. All work will be enclosed and done only during specific hours. Anyone booked in cottages will be reserved in similar or higher category accommodations.
Claire Sealy declared: "A BIG thank you, to all our guests and distributors who have trusted us and have become part of the Captain Don's Habitat family. We would not be able to do it without you!  Thank you for your endless support to the home of diving freedom."
---
Source: www.divenewswire.com
Ground-breaking Shark Research conducted in St. Maarten waters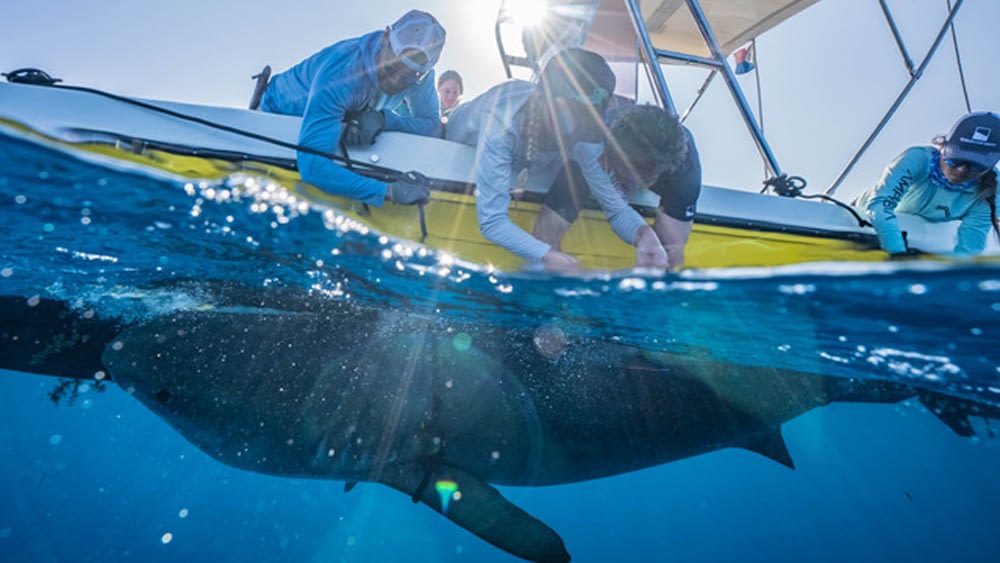 In April 2021 members from the Nature Foundation St. Maarten, the Dutch Caribbean Nature Alliance (DCNA), the Saba Conservation Foundation (SCF), and Beneath the Waves conducted multiple 'scientific firsts' as part of the "Shark Shakedown" project. The research expedition was a part of a wider research project into tiger sharks in the region funded by World Wide Fund for Nature (WWF-NL) through the Biodiversity Funds and the Dutch National Postcode Lottery. The researchers tagged eleven sharks, including for the first time a female pregnant tiger and endangered Caribbean reef shark in the Dutch Caribbean. The data will provide vital information for conservation strategies not only in St. Maarten, but for the wider Caribbean.
The expedition lasted five days in which three species of sharks were tagged, including tiger sharks (Galeocerdo cuvier), Caribbean reef sharks (Carcharhinus perezi), and nurse sharks (Ginglymostoma cirratum) all ranging from sub-adults to adults.
Participants received hands-on training with experts from Beneath the Waves in preparation for the upcoming expedition to the Saba Bank in August 2021. The goal of this upcoming expedition is to determine whether the Saba Bank is a breeding area for tiger sharks in the Eastern Caribbean. The high-definition ultrasound technology the team used was created by E. I. Medical Imaging and pioneered by collaborator Dr. James Sulikowski, of Arizona State University. This technology has successfully been used to identify maturity state and the stage of pregnancy in various shark species, a first for shark science in the region.
The scientists successfully confirmed early pregnancy stage in a large female tiger shark, as well as placed a satellite tag on the shark during the workup process. Using satellite tracking over the next few months, the scientists hope to confirm evidence of Sint Maarten being a breeding location for these globally threatened animals. In another shark tagging 'first', Beneath the Waves' Chief Scientist, Dr. Austin Gallagher, placed the first camera tag on a tiger shark in the Dutch Caribbean. The team successfully recovered the camera package during the expedition, and the animal has already shown promising results regarding shark behavior in the region.
Both the satellite tag and camera tag have shown that these tiger sharks prefer to travel in the area between St. Maarten and St. Barths; however, these are only the first detections. No assumptions can be made yet regarding the movement of these animals.
The information gained from this research will provide a better understanding of the importance of both the status of sharks in Sint Maarten's territorial waters and in the Yarari Sanctuary and the role these ecosystems play in the life-cycle of tiger sharks in the wider Caribbean region. Tiger sharks are currently categorized as Near-Threatened by the International Union for Conservation of Nature while Caribbean reef sharks have very recently been upgraded to Endangered. Sharks play key roles in maintaining the balance within local and regional marine ecosystems and maintaining biodiversity and therefore their protection is crucial.
Follow the Dutch Caribbean Nature Alliance's Facebook, Instagram (dcnanature) or DCNA's website (https://dcnanature.org/news/) to learn more about the shark expedition and other nature news from the Dutch Caribbean.
Photo credit: © Sami Kattan/Beneath the Waves (all rights reserved)
Book your Autumn 2021 Bonaire getaway with Ultimate Diving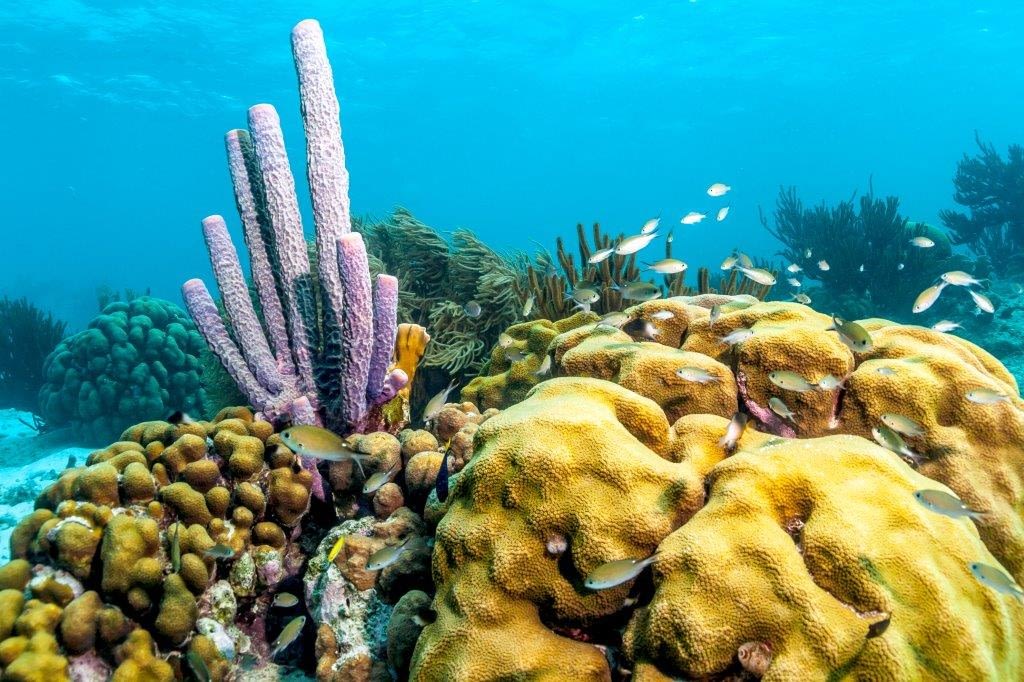 Ultimate Diving has been busy working on some fantastic itineraries to the beautiful Bonaire so you can start planning for a fantastic diving adventure. Bonaire is one of the few Caribbean destinations where you can dive 365 days of the year! Therefore, it is no surprise that it is a popular destination for divers. Experience its pristine underwater environment thriving with vibrant tones and encrusting corals on every rock and wreck and you will not be disappointed!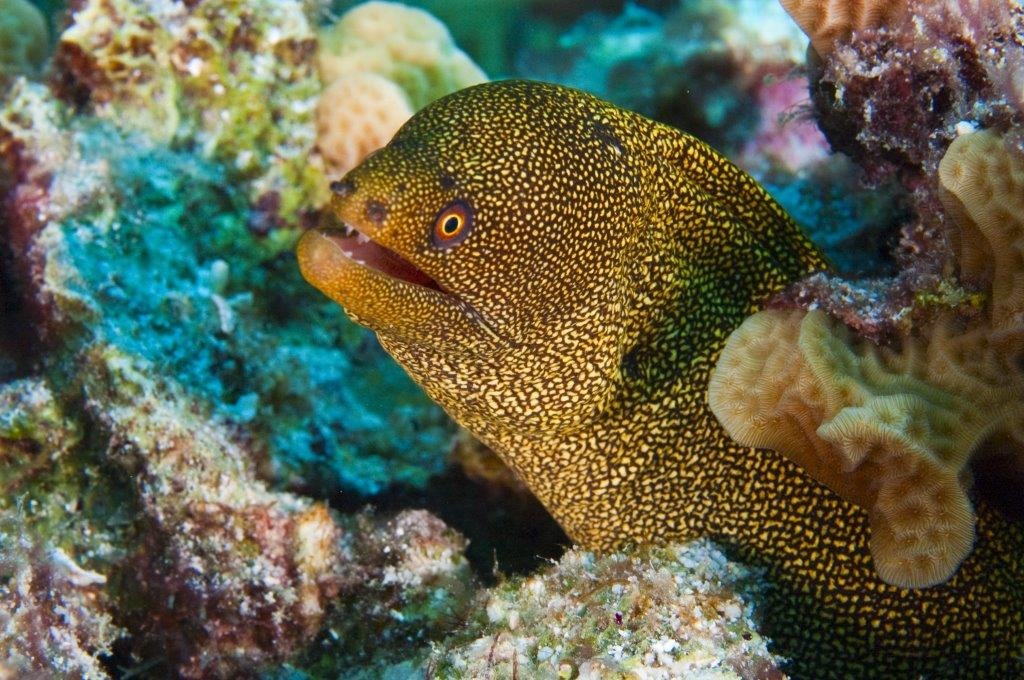 Ultimate Diving have a fantastic early booking offer for Captain Don's Habitat. The resort was founded in 1976 by the renowned underwater legend Captain Don Stewart who was at the forefront of environmentally sound developments on the island of Bonaire for many years. The pristine house reef accessible from the beach is awash with colourful parrotfish, angel fish, feisty sergeant majors, butterfly fish, scrawled file fish, grunt, gobies and groupers.
Special Offer: Book 7 nights from £1885 – Price includes flights from London, transfers, 7 nights accommodation and 10 dives per person. Single supplements apply and regional departures available on request.
To enquire or book, just give the Ultimate Diving team a call on 0208 655 6458 and they can answer any questions you may have and give you the lowdown on the destination and diving.
For more, visit www.ultimatediving.co.uk.