News From Captain Don's Habitat, Bonaire – upward for the home of diving freedom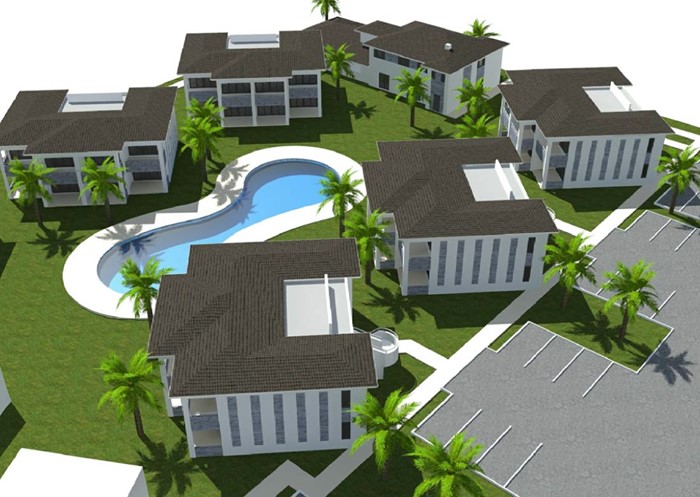 46 years ago, Captain Don Stewart created the first dive resort on Bonaire and infused the philosophy that every employee, past, present, and future of Habitat will always embrace. Habitat is a dive operation with accommodations. It is with this mandate guiding all their planning that they announce the expansion of Captain Don's Habitat.
Claire Sealy, Managing Director of Captain Don's Habitat stated, "Many of our guests have been visiting
Habitat and creating memories for years, some decades others new, so it was of the upmost importance to maintain the intimacy with belonging that we have delivered since 1976."
Habitat will say goodbye to eight cottages highlighted in the drawing within the red lines. They will not be saying goodbye to all entirely. It was decided to maintain a recently completed renovated cottage for those that want a touch of nostalgia. During the expansion, this unit will not be rented.
As shown below, Habitat will welcome six brand new luxurious accommodations consisting of 42 total units divided into rooms designed like our ocean view rooms, and including 1, 2 and 3-bedroom configurations. The new rooms will be within a beautiful garden, a true oasis of peace and relaxation, equipped with a luxurious swimming pool.
In keeping with their objective as the home of diving freedom, they will expand the heart and soul of
Habitat, the dive operations. Habitat will invest in two new high volume nitrox systems, a completely new fill station and an automated self-service drive through station to extend our concept of diving freedom. Habitat will also be adding new dive lockers and purchasing a new custom dive boat making it possible to offer even more boat dive packages including two-tank boat dives, which were recently introduced.
In recent years Habitat has made investments in the property. A completely renovated dock, bar and restaurant and all boats undergoing a complete retrofit. In memory of Captain Don's legacy of conservation which led to the creation of the Caribbean's first marine park and now the designation of Bonaire as the first Blue Destination, the team strives to create a resort that is environmentally friendly. Future plans will include expanding greater use of solar energy panels and ecologically friendly practices.
Demolition of the old Habitat Cottages will begin in early 2021 and construction will follow immediately. All work will be enclosed and done only during specific hours. Anyone booked in cottages will be reserved in similar or higher category accommodations.
Claire Sealy declared: "A BIG thank you, to all our guests and distributors who have trusted us and have become part of the Captain Don's Habitat family. We would not be able to do it without you!  Thank you for your endless support to the home of diving freedom."
---
Source: www.divenewswire.com
Curaçao Dive Site of the Month – Smokeys (Watch Video)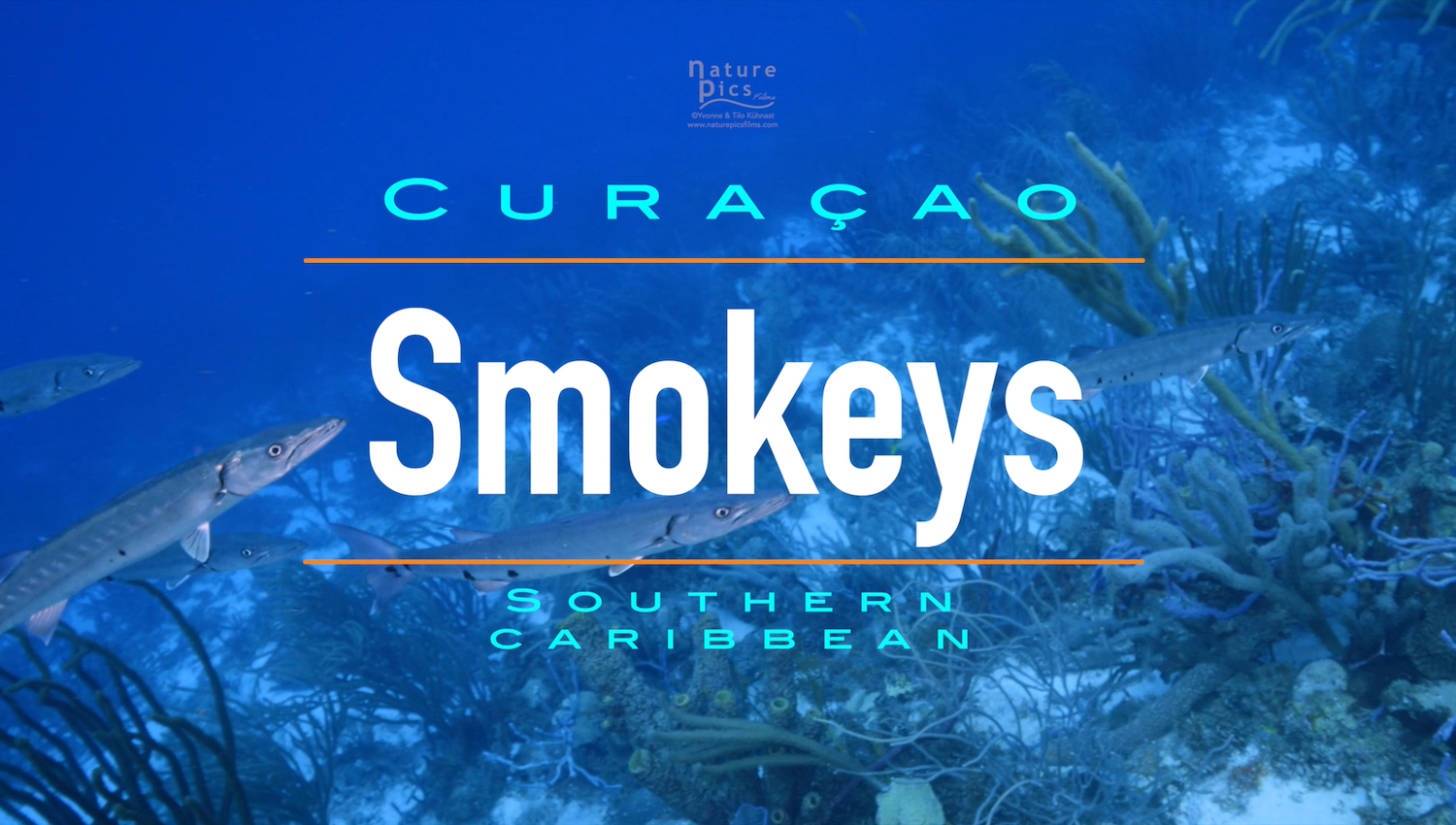 New Video Release: Smokeys near Eastpoint Curaçao.
Learn about https://bit.ly/Smokeys-Dive-Site-Curacao – a Top 10 Dive Site in Curacao located near Eastpoint and arguably one of the best dive sites in the Caribbean.
It rivals the finest dive sites in Belize, Bonaire and the Cayman Islands.
Video produced and edited for Dive Curacao, by NaturePicsFilms.
Coral Spawning Predictions for Curacao and the Southern Caribbean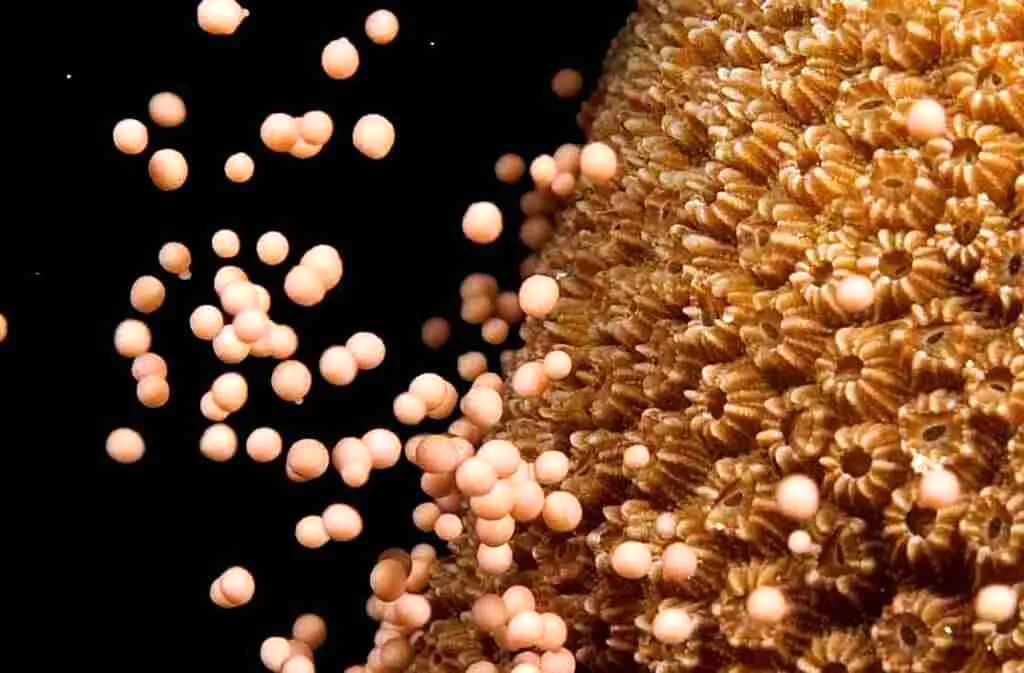 The Caribbean Research and Management of Biodiversity (CARMABI) has released its 2022 annual coral spawning prediction calendar for Curacao and the south Caribbean. This calendar plays a central role in studying the reproductive biology of Caribbean corals and guiding coral restoration efforts for the southern Dutch Caribbean islands.
Based on these predictions, researchers are able to harvest coral gametes that are reared to larvae that can be used to cultivate future coral colonies.
Coral spawning is a miraculous event where entire coral colonies, prompted by the lunar cycle, sunset time and water temperature, release gametes (eggs and sperm) simultaneously. Gametes of one species fertilize another to become fertilized embryos that settle on the ocean floor after days to weeks.
As divers, being able to witness a spawning event is a unique opportunity to enjoy the breathtaking scene as the entire reef becomes engulfed in a blizzard of future corals.
Each year, the Caribbean Research and Management of Biodiversity (CARMABI) releases a calendar to predict when each species of coral is expected to spawn. During these events, researchers from CARMABI, in collaboration with Reef Renewal Bonaire and Reef Renewal Curaçao, also collect gametes to be used to grow new corals in a laboratory setting.
Photo credit = CARMABI