News From Captain Don's Habitat, Bonaire – upward for the home of diving freedom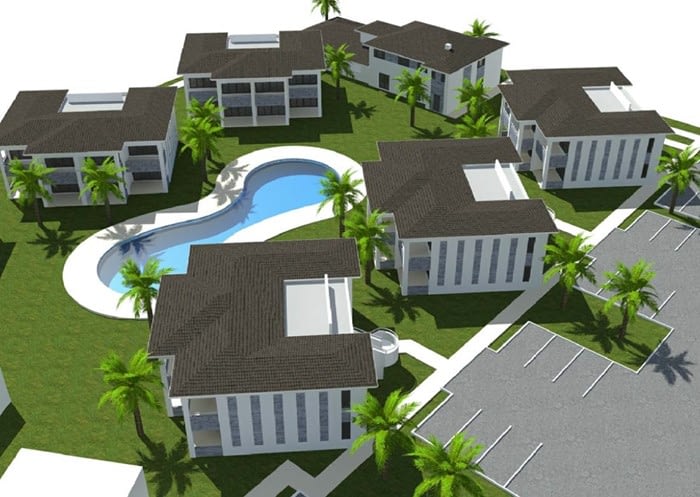 46 years ago, Captain Don Stewart created the first dive resort on Bonaire and infused the philosophy that every employee, past, present, and future of Habitat will always embrace. Habitat is a dive operation with accommodations. It is with this mandate guiding all their planning that they announce the expansion of Captain Don's Habitat.
Claire Sealy, Managing Director of Captain Don's Habitat stated, "Many of our guests have been visiting
Habitat and creating memories for years, some decades others new, so it was of the upmost importance to maintain the intimacy with belonging that we have delivered since 1976."
Habitat will say goodbye to eight cottages highlighted in the drawing within the red lines. They will not be saying goodbye to all entirely. It was decided to maintain a recently completed renovated cottage for those that want a touch of nostalgia. During the expansion, this unit will not be rented.
As shown below, Habitat will welcome six brand new luxurious accommodations consisting of 42 total units divided into rooms designed like our ocean view rooms, and including 1, 2 and 3-bedroom configurations. The new rooms will be within a beautiful garden, a true oasis of peace and relaxation, equipped with a luxurious swimming pool.
In keeping with their objective as the home of diving freedom, they will expand the heart and soul of
Habitat, the dive operations. Habitat will invest in two new high volume nitrox systems, a completely new fill station and an automated self-service drive through station to extend our concept of diving freedom. Habitat will also be adding new dive lockers and purchasing a new custom dive boat making it possible to offer even more boat dive packages including two-tank boat dives, which were recently introduced.
In recent years Habitat has made investments in the property. A completely renovated dock, bar and restaurant and all boats undergoing a complete retrofit. In memory of Captain Don's legacy of conservation which led to the creation of the Caribbean's first marine park and now the designation of Bonaire as the first Blue Destination, the team strives to create a resort that is environmentally friendly. Future plans will include expanding greater use of solar energy panels and ecologically friendly practices.
Demolition of the old Habitat Cottages will begin in early 2021 and construction will follow immediately. All work will be enclosed and done only during specific hours. Anyone booked in cottages will be reserved in similar or higher category accommodations.
Claire Sealy declared: "A BIG thank you, to all our guests and distributors who have trusted us and have become part of the Captain Don's Habitat family. We would not be able to do it without you!  Thank you for your endless support to the home of diving freedom."
---
Source: www.divenewswire.com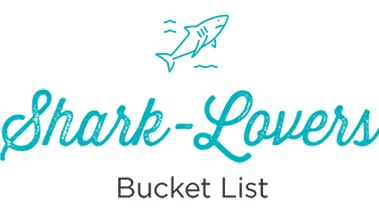 Get your fix in The Out Islands of The Bahamas!
A designated shark sanctuary since 2011, The Bahamas boasts some 40 species of sharks, and dozens of dive operators ready to help you live your own Shark Week adventure. Best of all, for US and Canadian citizens, when you book one of 35 participating Out Islands hotels, they'll treat you to free round-trip flights or ferry tickets from Nassau! For European residents, there is a similar offer up for grabs – click here to find out more!
Shark highlights include:
Andros
On just about every dive in Andros, you will see a shark. The puppy dog-like Caribbean Reef Shark is the most prominent.
Bimini
Just a half-mile off Bimini, you'll find endangered great Hammerhead Sharks and the occasional Bull Shark and Lemon Shark on shallow dives in Bimini's warm waters.
Cat Island
Discover the world's largest concentration of Oceanic Whitetip Sharks in the deep, protected waters around Cat Island.
The Exumas
Meet abundant (and mostly friendly) Nurse Sharks around the Exumas' colorful reefs or resting under a dock.
Long Island
Visit the world's first developed and still naturally unchanged Stella Maris Shark Reef. Dive and see the Bahama Grey Tip Reef Sharks (usually a dozen or more), an occasional Bull Shark, Nurse Shark, or Hammerheads.
For more information visit The Out Islands website by clicking here.
Sharks move to deeper water as they mature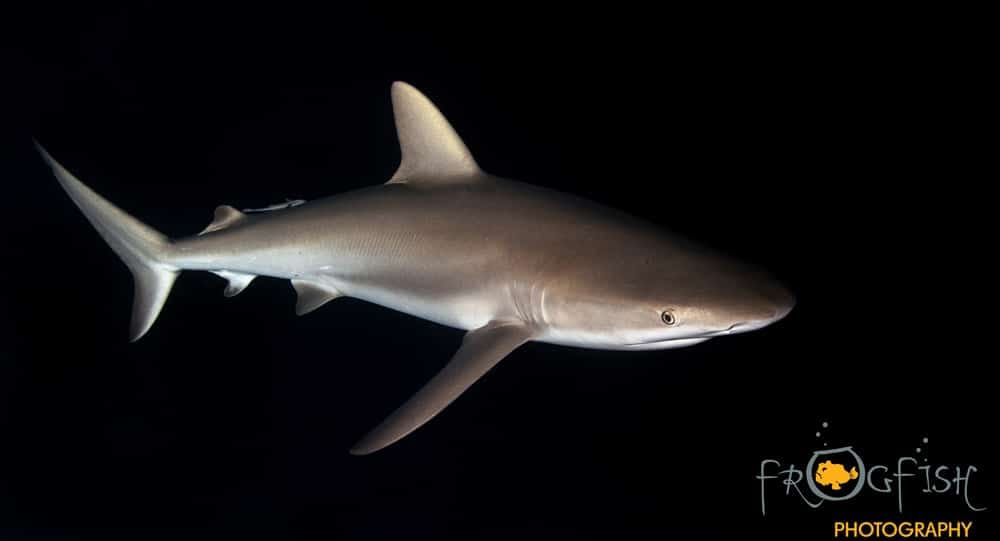 A new study from Wageningen University & Research (WUR) showed that reef sharks utilize different areas of the reef throughout their lifetime. Using baited video cameras, six different species of reef sharks were recorded around the northern Dutch Caribbean islands. These results will impact the design and implementation of shark conservation strategies for years to come.
Reef Sharks
Reef sharks play a critical role within the ocean. As a top predator, reef sharks help maintain the delicate balance within (coral) reef environments. In fact, research has found that reefs with healthy shark populations are more resilient and capable of withstanding the pressures of climate change, pollution, overfishing and diseases.
Juvenile Sharks
Understanding the dynamics of habitat use of local shark populations is critical when designing effective marine conservation strategies. This is exactly what the latest reef shark study from WUR hoped to achieve. Using baited remote underwater video cameras at 376 locations around the reefs of Saba, Saba Bank and St. Eustatius, fish ecologist Twan Stoffers and his colleagues recorded 126 different shark sightings.
Of the six different species recorded in this study, juvenile Caribbean reef sharks (Carcharhinus perezi) and nurse sharks (Ginglymostoma cirratum) were most commonly recorded. Overall, they observed young sharks in shallow, more complex areas of the reef, whereas the larger, more mature, sharks were observed further away from the reef in deeper habitats up to 65 meter depth. Larger nurse sharks were frequently recorded in seagrass beds. The researchers were surprised that hardly any adults were observed over the course of the entire study.
Implications
This knowledge could have an important impact on conservation strategies for reef sharks and other endangered shark species. Since reef sharks use a variety of different habitats (both shallow and deeper water areas), creating an interconnected conservation network is vital for ensuring full protection throughout their life cycle. Sanctuaries such as the Yarari Sanctuary (which includes the marine area around the Caribbean Netherlands) are an important step in creating a network of protected areas. In addition, efforts such as the Caribbean Shark Coalition are important as well, because they work to build capacity for shark and ray research, policy and conservation within the Wider Caribbean Region.
Report your sightings
You can help contribute to the overall understanding of sharks and other species by reporting your nature sightings on sightings and photos on DutchCaribbean.Observation.org or download the free apps (iPhone (iObs) & Android (ObsMapp)).
Species reports by local communities and tourists are invaluable for nature conservation efforts to help increase public awareness and overall species protection.
DCNA, Observation International and Naturalis Biodiversity Center are working together to develop on automated species identification app for your phone for all species on land and in sea. Your uploaded photos are of great value to make this possible. For questions, please contact research@DCNAnature.org