Neal Watson's Bimini Scuba Center offers ferry with Day Trips and Packages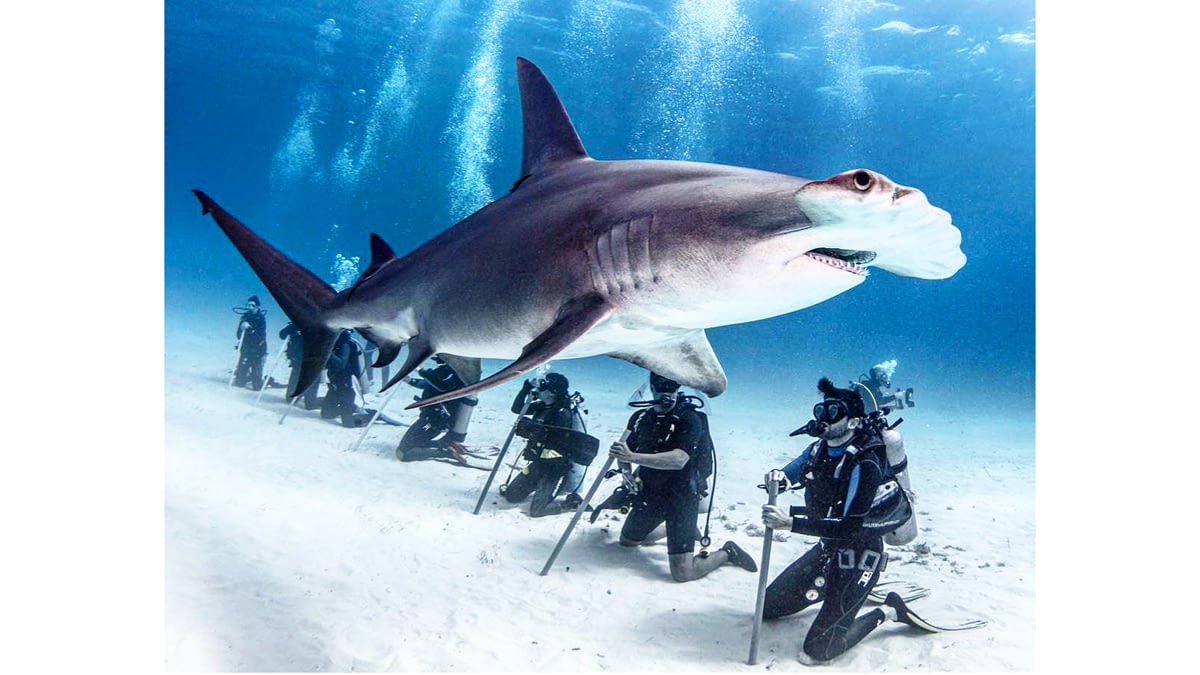 Bimini based Neal Watson's Bimini Scuba Center and South Florida based Baleària Caribbean Fast Ferry announced today that they will be partnering to offer Ferry Inclusive Day Trips and 2-Night, 4-Night and 5-Night Hotel Packages.
Baleària Caribbean will resume passenger services to Bimini on February 10th, 2021. The ferry will depart from Port Everglades (Fort Lauderdale) on Wednesdays, Fridays and Sundays at 9am. It will return from Bimini at 6.30pm.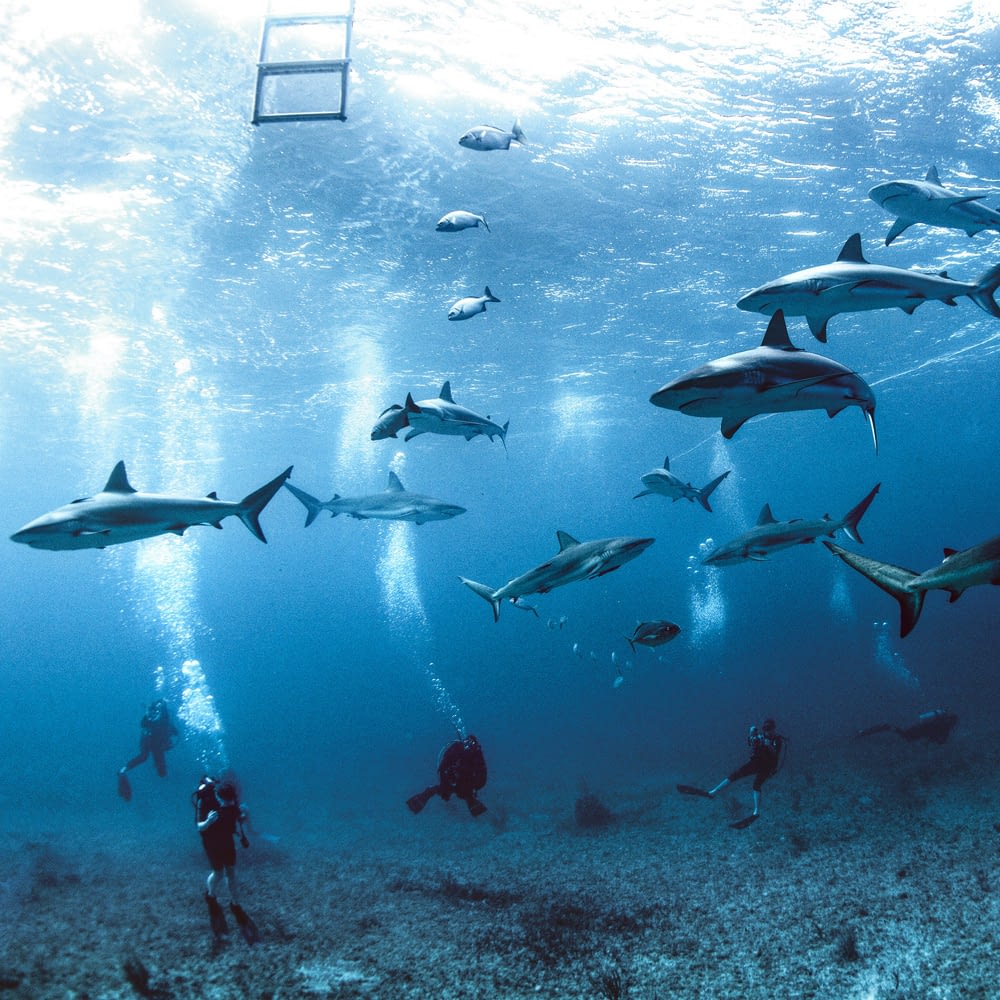 Ferry + Dive Inclusive Day Trips will be available every Wednesday, Friday and Sunday. Guests will have the choice between diving with Great Hammerhead Sharks or exploring the historic Sapona Shipwreck and diving with Reef Sharks. Both day trips will be available to scuba divers, snorkelers and freedivers.
In addition to Day Trips, Ferry Inclusive Hotel Packages will also be available. 2-Night, 4-Night and 5-Night options will showcase the best of Bimini diving — including (depending on the length of stay) NWBSC's exclusive Bull Shark Cage Dive, Great Hammerhead Safari, Sapona Shipwreck + Reef Shark Adventure and Stingray + Blacknose Shark Safari at Honeymoon Harbour. Hotel accommodations will be provided by Bimini Big Game Club Resort & Marina. For more information about BBGC, please visit: https://biggameclubbimini.com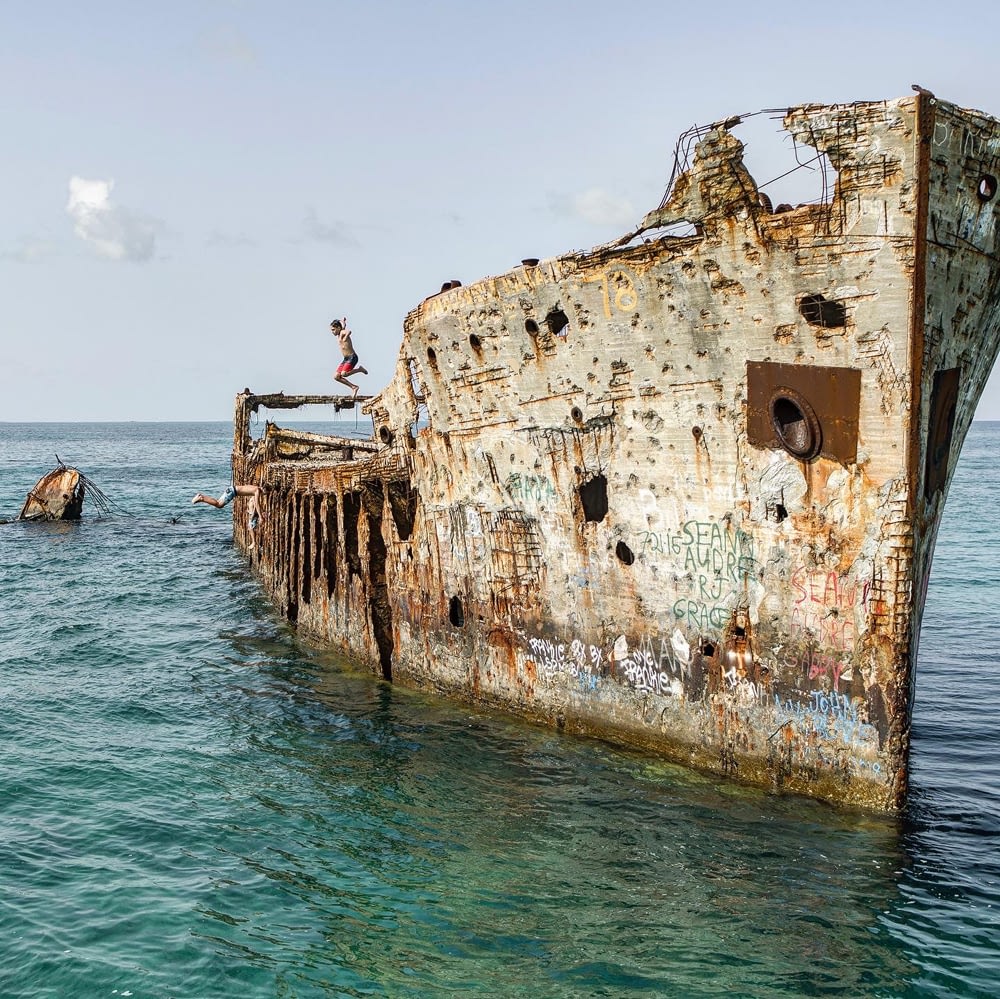 Regarding Baleària Caribbean Fast Ferry's resumed service, strict sanitation protocols have been put in place to ensure passenger health and safety. Most notably, Baleària is the first shipping company in operation to receive a Global Safe Site Covid-19 Certificate by Bureau Veritas. Other safety measures include:
Temperature scanning for each passenger prior to boarding.
Easy access to sanitizer dispensers in the terminals and aboard the vessel.
Mandatory face masks/coverings.
Reduced capacity of the vessel by forty percent.
Required social distancing.
Plexiglass dividers added on every seat and common areas.
Deep and extensive sanitation process (on ship and terminals) before, during, and after each sailing.
Neal Watson's Bimini Scuba Center and Baleària Caribbean will continue to work closely with the US and Bahamas government to follow all travel guidelines and sanitation protocols.
Guests are urged to verify travel requirements before making travel arrangements. For more information, please visit: http://www.bahamas.com/TravelUpdates and https://travel.state.gov
For more information about Neal Watson's Bimini Scuba visit their website by clicking here.
Caribbean Shark Coalition launched
Caribbean Shark Coalition launched to promote training, impact, and collaboration around shark protections in the Greater Caribbean Region
The Dutch Caribbean Nature Alliance (DCNA) and  Beneath the Waves (BTW) have launched the Caribbean Shark Coalition (CSC), an innovative, new platform to bring key stakeholders, researchers, governments and funders together to better collaborate and scale the impacts of science and policy within the entire Greater Caribbean region.
Represented are over 45 new members from NGOs, governments, and local businesses from 24 countries, which have formally joined the CSC to build capacity around research, policy, and education efforts for these threatened species in the region.
The Caribbean plays a key role in advancing the global target of protecting 30% of the worlds' ocean by 2030. Under this vision, the CSC has three primary goals, which will be carried out through collaborative work and CSC-member projects. Firstly, the CSC will foster collaboration in shark and ray research, policy, and capacity building for conservation among stakeholders, and provide opportunities for knowledge transfer and data synthesis. The CSC will also seek to explore ways in which transboundary protections can be made to better safeguard the long-term health of shark and ray populations. Finally, the CSC aims to promote a sustainable future for these species as well as the human livelihoods who depend on them, by engaging local businesses, stakeholders, and private sector corporations.
"This is a historic moment for marine conservation efforts in the Caribbean," says Tadzio Bervoets, Director of DNCA and a founding team member at the CSC. "We have been calling for transboundary marine protections in these waters, as we know that these apex predators are connecting ecosystems, reefs, fisheries, and nutrients across Exclusive Economic Zones. The CSC will help us to find and address critical knowledge gaps around sharks and rays in the region, and support collaborative research projects."
Dr. Austin Gallagher, Chief Scientist of Beneath the Waves, shares, "Over the years we've had so many stakeholders from throughout the region express their interest in getting engaged in basic research or education around sharks, but a lack of resources or technical or operational expertise limited them from taking action.
He adds, "We hope The Coalition can play a role in creating that friendly, open, and supportive community those voices have been looking for."
CSC members represent a collection of experts from NGOs, local communities, intergovernmental organizations and governments, academia, and policy institutes, and local businesses, working together to advance the study and conservation of sharks and rays found in the waters of the Greater Caribbean. The CSC will provide cross-disciplinary training, region-wide assessments, and will issue grants to CSC-member projects. The CSC will represent the interests and goals of members and, more broadly, sharks and ray species of the Caribbean at the UN (UNEP-CEP and the Regional Activity Center for the SPAW Protocols of the Cartagena Convention), IUCN-Caribbean, CITES, CMS, CBD, and other international gatherings.
For information visit www.caribbeansharks.co
Photo credit: Sami Kattan (all rights reserved)
Ground-breaking Shark Research conducted in St. Maarten waters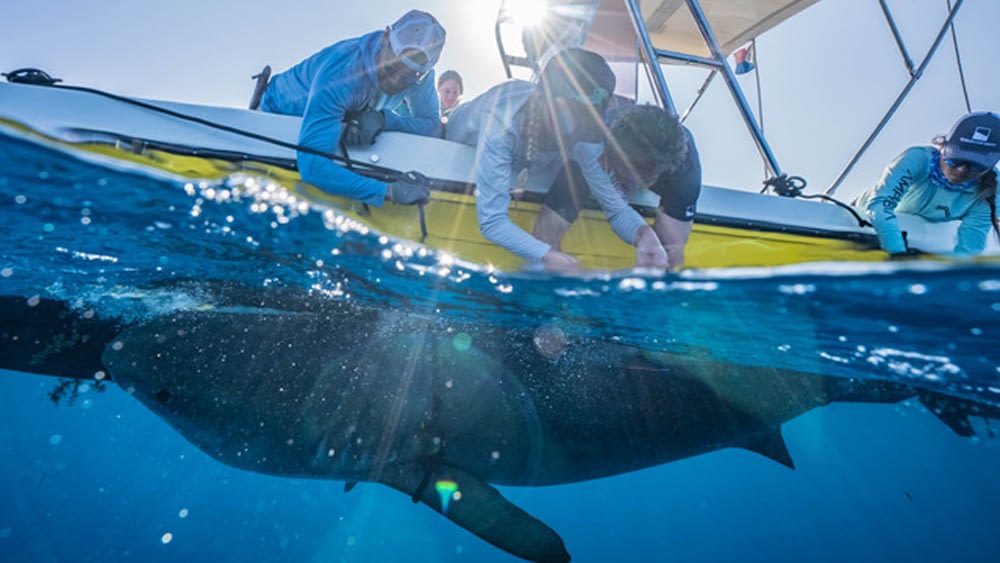 In April 2021 members from the Nature Foundation St. Maarten, the Dutch Caribbean Nature Alliance (DCNA), the Saba Conservation Foundation (SCF), and Beneath the Waves conducted multiple 'scientific firsts' as part of the "Shark Shakedown" project. The research expedition was a part of a wider research project into tiger sharks in the region funded by World Wide Fund for Nature (WWF-NL) through the Biodiversity Funds and the Dutch National Postcode Lottery. The researchers tagged eleven sharks, including for the first time a female pregnant tiger and endangered Caribbean reef shark in the Dutch Caribbean. The data will provide vital information for conservation strategies not only in St. Maarten, but for the wider Caribbean.
The expedition lasted five days in which three species of sharks were tagged, including tiger sharks (Galeocerdo cuvier), Caribbean reef sharks (Carcharhinus perezi), and nurse sharks (Ginglymostoma cirratum) all ranging from sub-adults to adults.
Participants received hands-on training with experts from Beneath the Waves in preparation for the upcoming expedition to the Saba Bank in August 2021. The goal of this upcoming expedition is to determine whether the Saba Bank is a breeding area for tiger sharks in the Eastern Caribbean. The high-definition ultrasound technology the team used was created by E. I. Medical Imaging and pioneered by collaborator Dr. James Sulikowski, of Arizona State University. This technology has successfully been used to identify maturity state and the stage of pregnancy in various shark species, a first for shark science in the region.
The scientists successfully confirmed early pregnancy stage in a large female tiger shark, as well as placed a satellite tag on the shark during the workup process. Using satellite tracking over the next few months, the scientists hope to confirm evidence of Sint Maarten being a breeding location for these globally threatened animals. In another shark tagging 'first', Beneath the Waves' Chief Scientist, Dr. Austin Gallagher, placed the first camera tag on a tiger shark in the Dutch Caribbean. The team successfully recovered the camera package during the expedition, and the animal has already shown promising results regarding shark behavior in the region.
Both the satellite tag and camera tag have shown that these tiger sharks prefer to travel in the area between St. Maarten and St. Barths; however, these are only the first detections. No assumptions can be made yet regarding the movement of these animals.
The information gained from this research will provide a better understanding of the importance of both the status of sharks in Sint Maarten's territorial waters and in the Yarari Sanctuary and the role these ecosystems play in the life-cycle of tiger sharks in the wider Caribbean region. Tiger sharks are currently categorized as Near-Threatened by the International Union for Conservation of Nature while Caribbean reef sharks have very recently been upgraded to Endangered. Sharks play key roles in maintaining the balance within local and regional marine ecosystems and maintaining biodiversity and therefore their protection is crucial.
Follow the Dutch Caribbean Nature Alliance's Facebook, Instagram (dcnanature) or DCNA's website (https://dcnanature.org/news/) to learn more about the shark expedition and other nature news from the Dutch Caribbean.
Photo credit: © Sami Kattan/Beneath the Waves (all rights reserved)