New destination from Diverse Travel: Dominica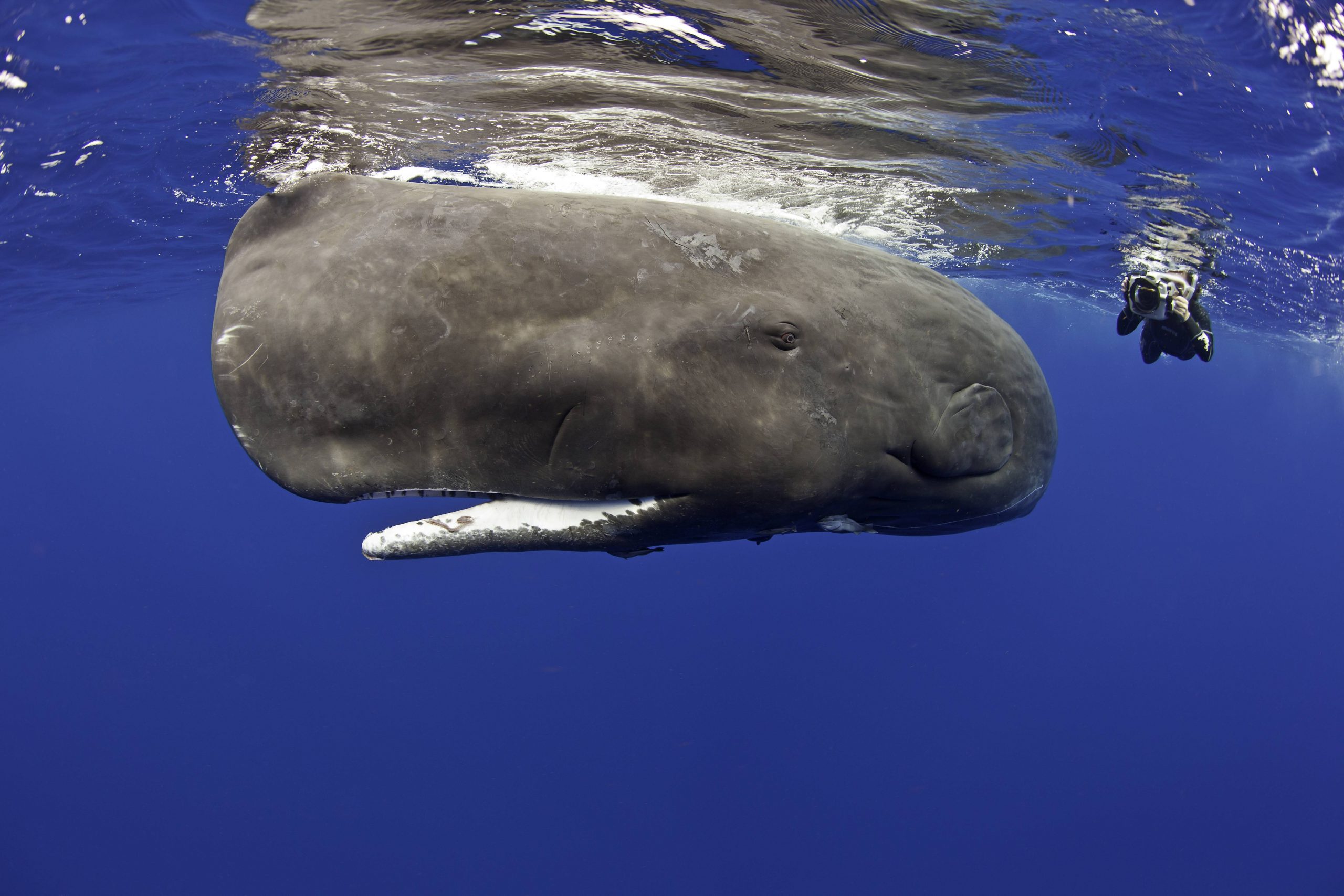 UK-based dive holiday experts Diverse Travel have added Dominica to their programme.
The spectacularly beautiful island of Dominica is one of the best-kept secrets in the Caribbean. Popularly known as the Nature Island, Dominica offers a tantalising combination of lush rainforest, towering peaks, and a choice of glistening waterfall or meandering river for every day of the year.
The landscape of Dominica has been honed by centuries of volcanic activity making for truly dramatic scenery above and below water. Majestic mountains disappear into the blue to form deep ocean trenches that are home to marine mammals such as numerous dolphins and over 20 species of whale, including the Sperm Whales for which the island is renowned for. Divers will find much fascinating topography to explore here: pristine reefs, drop-offs and walls sit alongside pinnacles, caves, swim throughs and volcanic thermal springs that form underwater bubble baths for divers and snorkellers.
Dominica is one of those rare destinations where scuba divers will want to spend as much time topside as underwater. This unspoilt nature lover's paradise is a haven for sustainable and eco-tourism. There are plenty of natural wonders to explore – everything from the Caribbean's longest hiking trail, to exciting river adventures, the World Heritage Site of the Morne Trois Pitons National Park and, of course, whale watching or for the ultimate wildlife adventure, swimming with Sperm Whales.
A holiday to Dominica offers the opportunity to experience one of the world's top marine life encounters. This island holds many treasures, but none is more spectacular than the chance to swim with resident Sperm Whales in the crystal clear warm waters of the Caribbean Sea. This very special opportunity is subject to strict controls and limited permits each year. Visitors are hosted on private catamaran trips of just six people (three in the water), giving the unique opportunity to swim and snorkel with these magnificent creatures, as well as observe fascinating natural behaviour, and learn more about research and conservation from the expert knowledge of private guides.
Diverse Travel dive holidays to Dominica start from £1895pp (based on June 2022) and include return flights London to Dominica via Barbados with 23kgs baggage, 7 nights in an Ocean Front room at the island's historic Fort Young Hotel & Dive Resort in Roseau (room only meal plan), 5 days of 2-tank boat dives with guide, tank & weights, and airport transfers in Dominica. Packages are also available at Hotel The Champs, and The Cabrits Resort & Spa Kempinski in the north of the island.
Limited spaces are available on Diverse Travel's exclusive special trips to swim with Sperm Whales. 2021 trips are from 27 November – 4 December and 4 December – 11 December 2021. A week's package combining swimming with whales, scuba diving and land tours starts from £4125pp to include return flights London to Dominica via Barbados with 23kgs baggage, 7 nights in an Ocean Front room at the island's historic Fort Young Hotel & Dive Resort in Roseau (bed & breakfast meal plan) 3 days guided swimming with Sperm Whales on a private catamaran inclusive of permits and license, 3 days 2-tank boat dives with guide, tank & weights, three land tours, and airport transfers in Dominica. A week's package with 6 days swimming with Sperm Whales is also available from £4850pp.
Discover more about diving in Dominica and swimming with Sperm Whales in the Diverse Travel destination guide on their website at www.diversetravel.co.uk/diving-holiday-destinations/dominica-diving-holidays/ and www.diversetravel.co.uk/swimming-with-sperm-whales-in-dominica/
With over 50 years' experience of dive travel, dive centre and resort management the expert Diverse Travel team has the experience to deliver memorable holidays that benefit from full financial ATOL and TTA protection.
For more information visit www.diversetravel.co.uk, call 01473 852002, or email info@diversetravel.co.uk.
Lead image: Franco Banfi / Avalon
Blue Marine Foundation launches new partnership with Dutch Caribbean Nature Alliance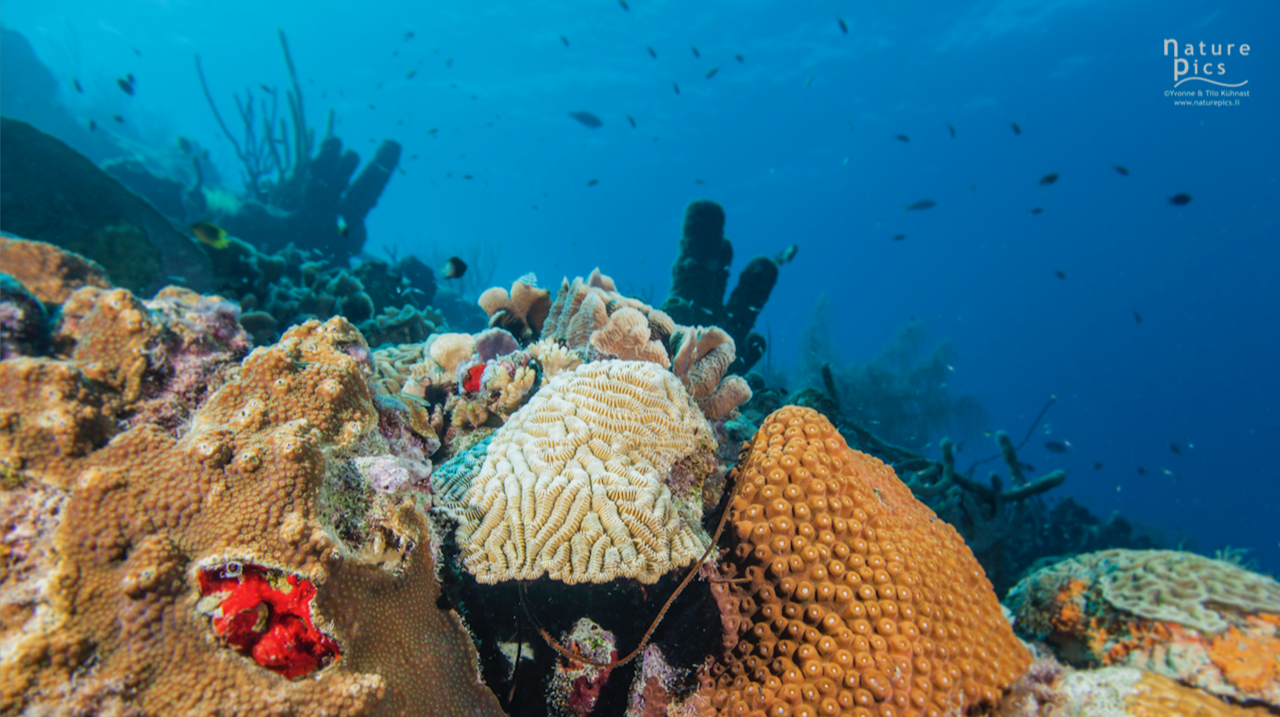 Ocean charity makes initial grant of $90,000 to marine parks on six Dutch Caribbean islands. Award will fund projects including coral protection, and training youth marine rangers.
Ocean conservation charity Blue Marine Foundation has announced it is awarding $90,000 in funding to support marine conservation in the Dutch Caribbean. A range of projects run by protected area management organisations on six islands will each receive a grant of $15,000. The funding is the first step in a longer-term partnership to support the islands and help secure sustainable financing through the Dutch Caribbean Nature Alliance (DCNA) Trust fund.
To improve ocean governance, Blue Marine uses a combination of top-down intervention and bottom-up project delivery to help local communities at the front line of conservation. It will work together with the DCNA to help marine-park organisations protect the unique and threatened biodiversity of the Dutch Caribbean.
The new partnership is an important development in the successful management of marine conservation parks in the Dutch Caribbean. The UK-based charity has established a small-grants fund to provide rapid access to support for critical conservation projects run by marine parks.
The individual projects and their local partners are:
Unique ecosystems on the islands are vulnerable to threats such as feral livestock causing sedimentation on reefs, and invasive species, including lionfish and coral diseases. They are also at risk from overfishing, climate change, coastal development, erosion and the build-up of harmful algae caused by waste water.
The islands of the Dutch Caribbean are also home to important "blue carbon" habitats – ocean ecosystems such as seagrasses, mangroves and other marine plants that suck up and lock away carbon from the earth's atmosphere. Seagrass is so efficient at this it can capture and store carbon dioxide up to 35 times faster than tropical rainforests.  The management and protection of these blue carbon habitats is vital in the fight against climate change.
Current marine conservation measures in the islands include a 25,390 square km mammal and shark sanctuary- Yarari sanctuary- across the Exclusive Economic Zone of Bonaire, Saba and St Eustatius. All six islands have inshore Marine Protected Areas ranging in size from 10 to 60 sq km.
Blue Marine's Senior Project Manager Jude Brown commented: "Having recently visited two of the islands, I witnessed first-hand how special this region is. Diving the waters off Saba I saw huge Tarpon swimming amongst shoals of blue tang, and hawksbill turtles feeding on the seagrass beds. I also witnessed the challenges these islands are facing from coral disease to issues with coastal development. It is an exciting opportunity to work in the Dutch Caribbean, bringing expertise and funding from Blue Marine to join with the wealth of knowledge already on the islands, to work together to protect the important marine life arounds these islands."
Tadzio Bervoets, Director of the DNCA commented: "The Dutch Caribbean consists of the Windward Islands of St. Maarten, Saba, and St. Eustatius and the Leeward Islands of Aruba, Bonaire and Curaçao. The nature of the Dutch Caribbean contains the richest biodiversity in the Kingdom of the Netherlands. The diverse ecosystems are a magnet for tourism and at the same time the most important source of income for residents of the Dutch Caribbean. Nature on the islands is unique and important but it is also fragile. The coming week we will be in The Netherlands to present a Climate Action Plan for the Dutch Caribbean to emphasize the urgent need for a climate smart future for our islands."
---
Photo: Coral reefs in the Dutch Caribbean- Photo credit: Naturepics: Y.+T. Kühnast- all rights reserved
Dominica's Secret Bay unveils new amenities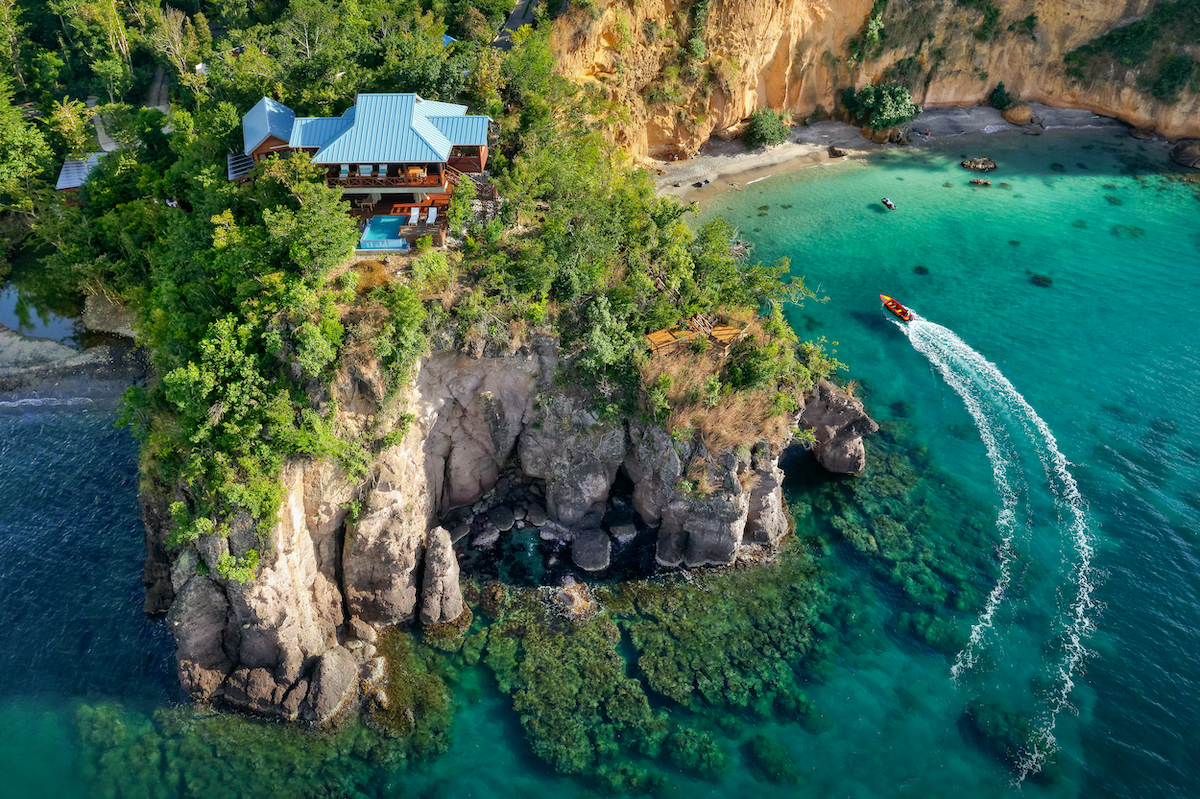 Secret Bay, Dominica's exclusive six-star, all-villa, Relais & Châteaux rainforest resort and residences, has unveiled a first look at three new amenities inspired by biophilic design – Mouben Welcome House, Gwiyavye' Lap Pool & Bar and Zing Zing Lounge. The architecturally stunning amenities are the first undertakings being introduced as part of the 10-year-old, award-winning resorts' multi-year, master plan. This evolution – spread over 40+ acres of coastal land – allows for an array of new amenities, more private villas, and the introduction of a for-sale residence program, all while lowering the resort's overall density and granting guests the utmost in the luxury of time and space.
The new amenities being unveiled at this time include:
Mouben Welcome House – Mouben Welcome House is both an architectural feat and the new resort hub where guests jumpstart their transformative journey. Modern in design and organic by nature, the structure features a porte-cochere for seamless entry and a fleet of electric vehicles to transport guests to their villas, as well as effortless access to Secret Bay's beachfront, and the forthcoming funicular and Bwa Denn: Food, Art & Brewery. The Welcome House features the new Adventure Concierge Desk, where guests can arrange an array of life-altering island experiences—a service that is also available in-villa. Secret Bay will continue to have a "no front desk" concept, allowing guests to check in and out directly from their villa.
Gwiyavye' Lap Pool & Bar – While each villa has its personal plunge pool, the Gwiyavye' Pool & Bar serves as an elevated oasis for all guests to enjoy. The relaxing oceanfront destination features an in-nature lap pool for guests to use at their own leisure, a cantilevered deck with lounge chairs to soak up the warm Dominican sunshine and a spacious, full-service bar handcrafted with Guyanese Greenheart wood. Enveloped in lush rainforest landscape, the space offers spectacular views of the Caribbean Sea amid an orchard of guava trees.
Zing Zing Lounge – An extension of Secret Bay's existing gourmet Zing Zing restaurant, the Zing Zing Lounge is a more casual offering that serves up specialty curated cocktails by expert mixologists paired with authentic Dominican bites. The Bar & Lounge is open daily from 5pm to 10pm.
"Secret Bay is continually evolving to meet the needs of our guests and stand out as a superior resort experience," said Dinesh Kissoon, General Manager of Secret Bay. "We're thrilled to bring these new experiences to Secret Bay and continue to raise the bar for excellent hospitality."
In addition to these three new amenities, the masterplan of intimate amenities also includes a funicular, an art barn and a microbrewery, all slated for completion in early 2023.
Tucked away on the unspoilt "Nature Island" — one of the Caribbean's most sparsely populated, environmentally conscious and culturally rich countries — Secret Bay has been praised for its ability to effortlessly capture the luxury of time and space along with its artful fusion of high design, local craftsmanship, commitment to sustainable development through numerous green and eco-friendly initiatives and its reputation for authentic guest experiences custom-curated to personal preference.
Part of Secret Bay's elevated experience is delivered in the form of its culinary offerings, including a "no-menu" concept at the innovative Zing Zing restaurant. Similarly, the Gommier Spa, a three-walled, treetop retreat designed especially for couples, focuses on local and sustainably sourced products for treatments. Other amenities include dedicated villa hosts, on-call concierge, chefs and guides and two secluded beaches.
Nightly rates at Secret Bay start at $897 USD. Secret Bay is located in Portsmouth, Dominica and can be reached at (+1) 767.445.4444 or info@secretbay.dm or online at http://secretbay.dm/.
The Residences at Secret Bay provide vacation home buyers with the rare opportunity to own a residential-style villa managed and marketed by one of the world's most acclaimed sustainable luxury all-villa boutique resorts. Pricing for The Residences at Secret Bay starts at $1,490,000 USD for whole ownership or $208,000 USD per share for citizenship investors. For more information, visit www.secretbay.dm/residences. For a consultation, please email residences@secretbay.dm.