AFCFT grant funds Deptherapy expedition to Grenada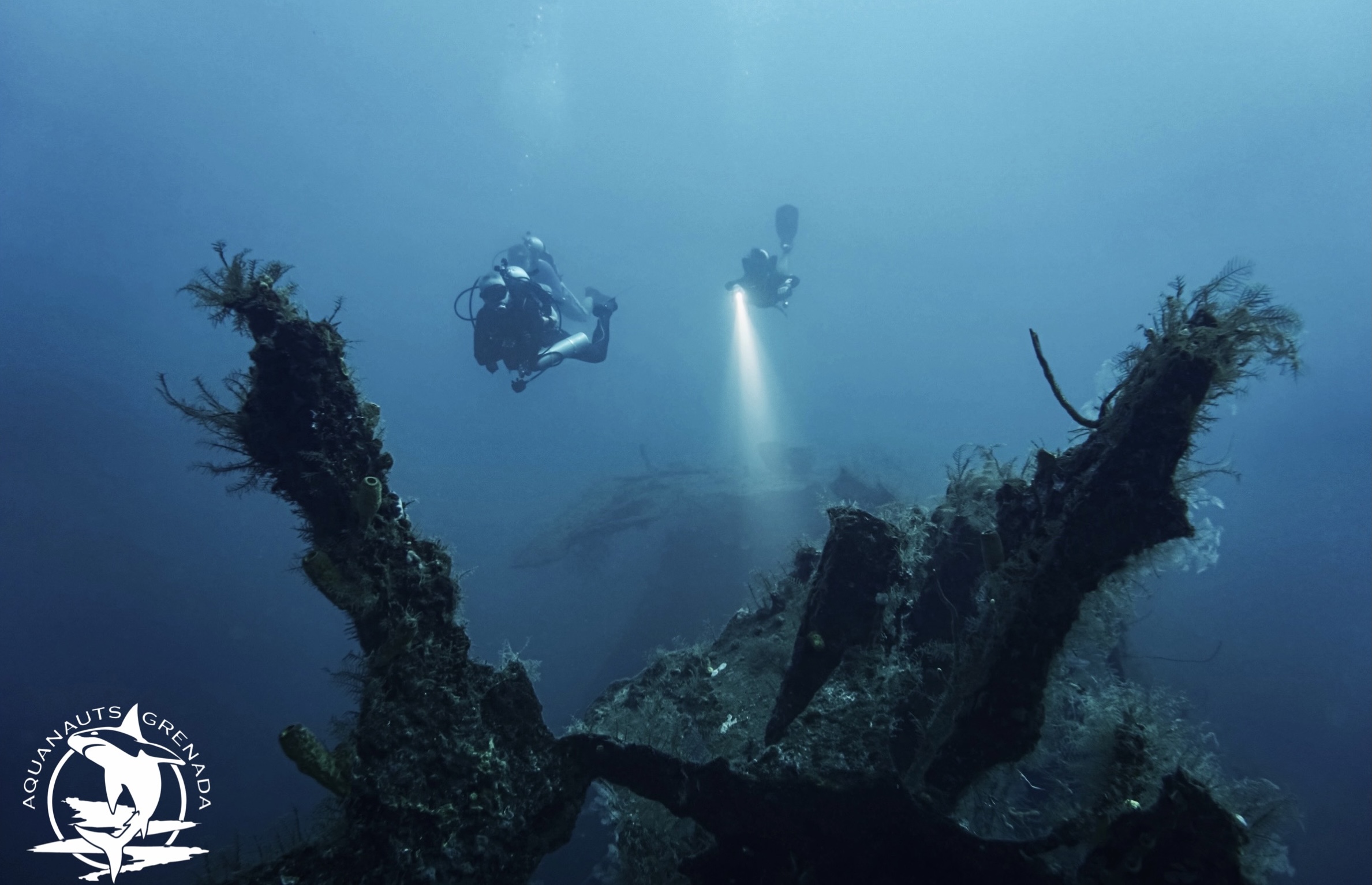 A team from Scuba Diving rehabilitation charity Deptherapy heads to the Caribbean island of Grenada for the first time this month as part of a two-year programme funded by the Armed Forces' Covenant Fund Trust's (AFCFT) Positive Pathways Programme.
The expedition, which comprises several RAID training courses tailored to different beneficiaries as well as a reef survey, almost didn't happen due to COVID constraints. The charity's original plan for a two-week expedition to Egypt had to be re-booked and eventually cancelled, but thanks to the incredible flexibility of the AFCFT and their strategic partners, the Invictus Games Foundation, permission was granted for the funding to be allocated by Deptherapy for an expedition to Grenada.
Team Deptherapy will be staying at the True Blue Bay Boutique Resort and diving with Aquanauts in Grenada. Aquanauts have experience working with clients who have mental and physical challenges and offer the accessibility that some expedition members require.
The 10 day expedition will take place from 13th to 23rd October 2021 with the group having to quarantine in resort for two days whilst awaiting the results of 'on arrival' COVID PCR tests. There will be at least seven days of diving which will comprise a RAID Deep Course, three RAID Advanced 35 courses and five RAID Nitrox courses.
Two or more days will be spent conducting a reef survey. This will be led by Deptherapy Ambassador and beneficiary Tom Oates, who is in his second year of studying for a degree in Marine Biology at Hull University. Expedition members have been supplied with Caribbean fish ID slates and are already developing their survey plan.
Over the last 18 months, the beneficiaries have been studying fish and coral ID led by Dr Deborah McNeill of the Open Oceans Project as part of the Positive Pathways Programme. The reef survey work is leading towards the second part of the programme which takes place in 2022 on an expedition to the Red Sea where a comparative survey of the aquatic life on the SS Turkia in the Gulf of Suez and the iconic SS Thistlegorm will be undertaken.
Dr Richard Castle, who is an independent consultant psychologist specialising in trauma and one of Deptherapy's Vice Presidents said:
"The majority of Deptherapy's beneficiaries have mental health challenges, predominantly Post Traumatic Stress Disorder. For the last 18 months expeditions to Roots to complete the Marine Biology programme have been cancelled, re-booked and cancelled again due to COVID. This can be extremely difficult for those with mental health challenges. I would like to say a huge thank you to the Armed Forces' Covenant Fund Trust for being so flexible in allowing us to change our expedition plans at such short notice.
We have a close relationship with the Trust, but I doubt that even they realise how important their flexibility is in supporting the mental health of our beneficiaries."
Explorer, author and TV presenter Paul Rose said:
"I have been a supporter of Deptherapy's bid for Trust funding from the outset in 2019 and very much involved in the project's plans. It has been awful seeing expedition after expedition cancelled due to COVID. What I have always admired is Deptherapy's attitude of adapt and overcome and the Grenada Expedition is yet another example of this very positive attitude. I am glad that the team will carry out a beneficiary-led reef survey as this supports the project's objectives. A big thank you to the AFCFT!"
Corey Goodson was injured in a car accident during basic training prior to joining the Royal Anglian Regiment resulting in paraplegia. At 21 years old he is Deptherapy's youngest ever beneficiary. Corey said:
"When the Board said we were not going to Roots in October I was shattered! Then out of the blue Richard sent an email asking if I could travel on these dates as we are going to Grenada. It's an unbelievable, once in a lifetime opportunity. I have a lot of studying to do – my Advanced course, Nitrox and all the fish ID work – but for such an amazing expedition it is more than worth it."
Formerly in the Scots' Guards, Afghan veteran Gary Daye said:
"From doing my Deptherapy RAID Open Water 20 during August in Wraysbury to Grenada in October, it is just an unreal journey… I hope I don't wake up and find it was all a dream!
Lots of hard work studying but it is the focus and buzz that I find reflects how the charity works. I haven't met most of those on the expedition yet face to face, but we are already a team, a strong team. I am not sure how Deptherapy does it, but they create this positive, supportive atmosphere within the group; it is almost magical. Grenada, here we come!"
For more information about the work of Deptherapy and Deptherapy Education visit www.deptherapy.co.uk.
Photos: Aquanauts Grenada
Jeff chats to… Christopher Bartlett, MD of Indigo Safaris, about scuba diving in Dominica and Mexico (3 of 5)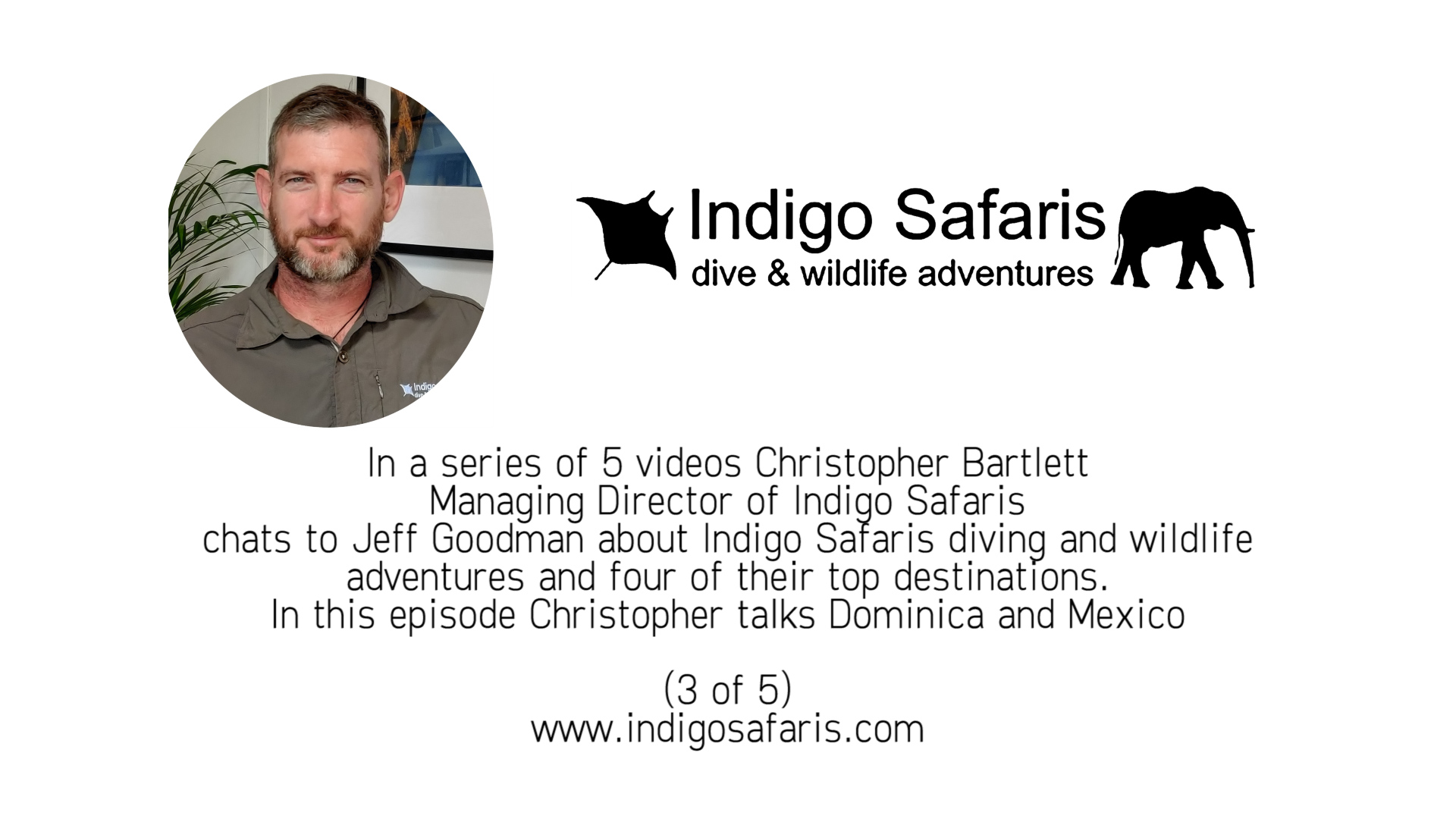 In the third in this exclusive series of five videos, Jeff Goodman, Scubaverse Editor-at-Large, chats to Christopher Bartlett, Managing Director of Indigo Safaris, about their diving and wildlife adventures, and some of their top destinations. In this episode Christopher talks about Dominica and Mexico.
For more information, please visit www.indigosafaris.com
Rather listen to a podcast? Click on this link to listen HERE.
Reefs Go Live returns for new season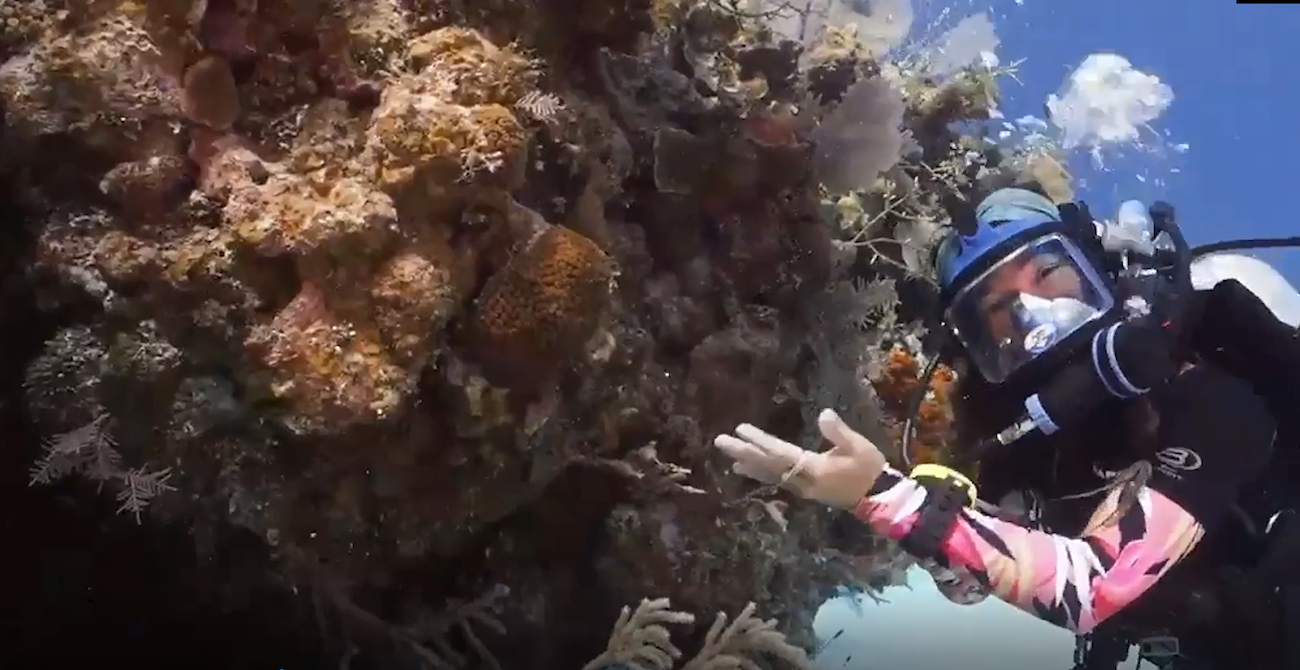 CCMI brings the ocean directly to classrooms around the world through live-stream lessons from underwater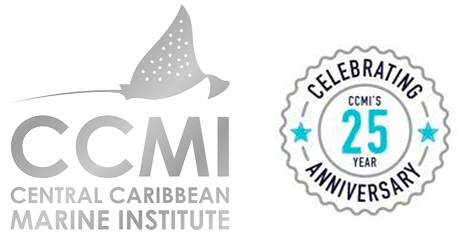 In 2018, the Central Caribbean Marine Institute (CCMI) launched Reefs Go Live, their innovative, flagship education programme that live-streams directly from underwater on the coral reefs in Little Cayman to students in classrooms around the world in real time. For the 2022 season, the four episodes of Reefs Go Live reached more than 107,000 viewers in 22 countries. CCMI's Reefs Go Live team hopes to expand their reach with four new episodes and supplemental teaching resources to help integrate the material into classroom lessons.
Science Communications & Development Manager for CCMI, Beth Chafin, is excited to be part of another year of Reefs Go Live:
"Knowing we have an audience that spans the world, our team is energised as we plan and implement our Reefs Go Live season for 2023! We feel that creating a connection to the ocean and sharing the beautiful coral reefs of Little Cayman with others, both locally and abroad, is one of the most important ways to increase support for critical, timely issues such as marine protection and sustainability. At CCMI, we are fortunate to have these stunning reefs at our doorstep; not everyone is so lucky to be this connected to coral reefs, but healthy coral reefs are vitally important to everyone on earth. Bringing the ocean into classrooms and homes through Reefs Go Live allows us to share the work we do at the Little Cayman Research Centre, facilitate real-time interactions between viewers around the world and our experts in the field, and inspire the diverse audience to take positive action for the future of coral reefs."
The first episode of 2023 will take place on Friday, 31st March at 10 am Cayman time (UTC -5h). The episode, 'Finding Hope on our Reefs', will feature what CCMI's long-term monitoring of Little Cayman's reefs shows us. The data from the annual surveys reveals important trends in reef health over time that reflect global threats and the benefits of strong local protection. Reefs Go Live hosts will explain why this annual monitoring is important and what the results tell us about the future of our coral reefs that we all depend upon. Viewers of each episode will be able to ask questions of the diver and participate in polls through the online platform to make Reefs Go Live an interactive experience.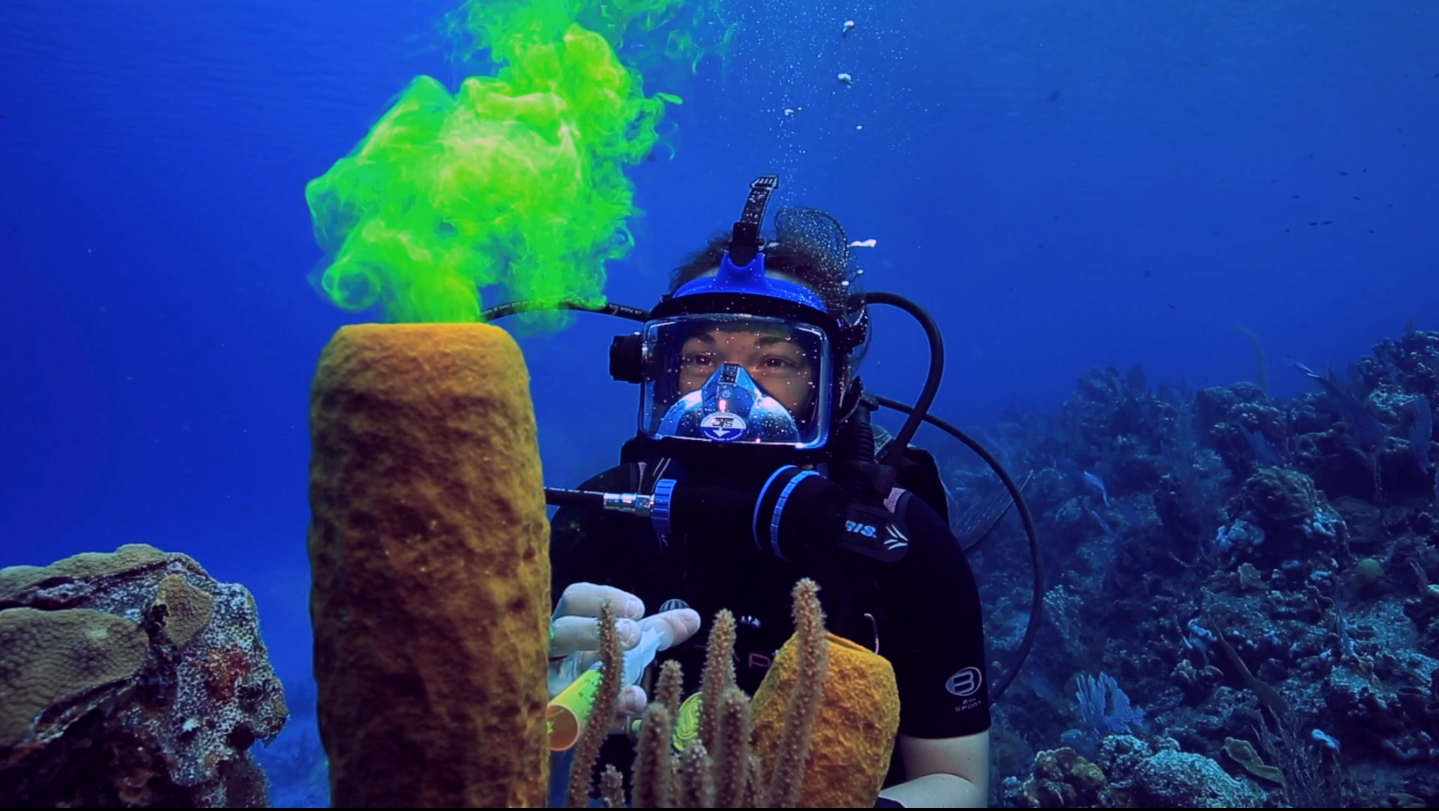 Additional episodes for this year will run at 10 am (UTC -5h) on the following dates:
Thursday, 11th May: Adaptation on Coral Reefs
Wednesday, 24th May: Reef Resiliency & Restoration
Thursday, 8th June: World Ocean Day – 25 Years of Coral Reef Research
Registration for Reefs Go Live is free and is only required once to receive access to all episodes: https://donate.reefresearch.org/rgl2023.
Reefs Go Live provides an opportunity for students from all over the world to engage with the stunning ocean environment in its most natural format. As coral reefs around the world face unprecedented pressure, generating increased engagement with these precious ecosystems creates an opportunity to promote marine sustainability in a positive and fun way.
Reefs Go Live utilises streaming technology with underwater video and audio equipment to enable real time broadcasting from Little Cayman's stunning coral reefs. Little Cayman, a Mission Blue Hope Spot, hosts one of the healthiest reef ecosystems in the Caribbean, which overall remains healthy and shows resiliency to climate change impacts. The broadcasts and education materials draw connections from CCMI's current research conducted in Little Cayman to the national science curriculum and key ocean literacy principles, making CCMI's work relevant and accessible to students and viewers of all ages, and emphasizing the relationship that we all have to coral reefs, no matter where we are.
Reefs Go Live is a free education programme that is made possible by the generosity of The Edmund F. and Virginia B. Ball Foundation. To register for the broadcasts and teaching resources, please visit: https://reefresearch.org/what-we-do/education/reefs-go-live/