Halloween Special Part 2: PADI's top 7 wrecks to dive in Bermuda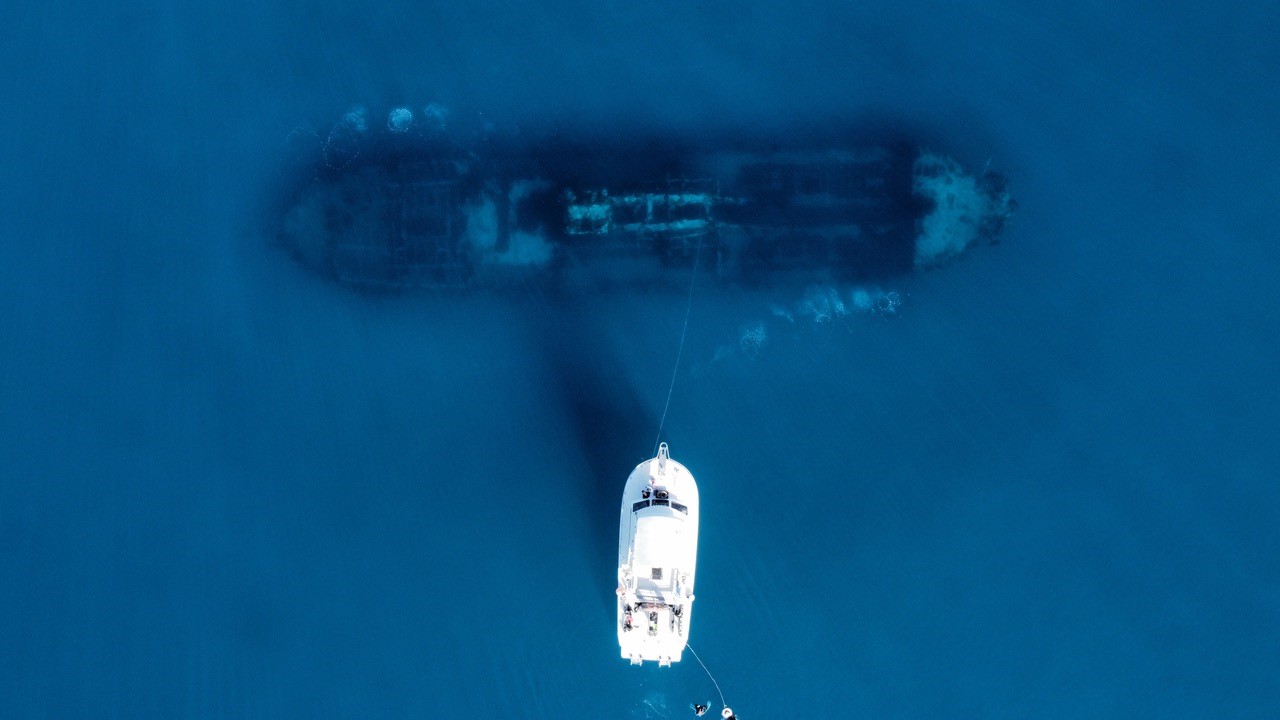 Just in time for Halloween, we're back with Part 2 of our deep dive with PADI into spooky Bermuda… 
The Mary Celestia
Also known as the Mary Celeste, this Civil War-era paddle steamer hit a coral reef and sank to her watery grave 1884. She's known as one of the oldest wrecks in the area and is well-preserved considering: divers can view both her intact paddlewheel and engine, plus her bow, stern, boilers, and anchor. Resting at 55 feet below the surface, a little piece of Mary Celestia made its way above water in 2015 after a few bottles of 150-year-old wine were discovered and delivered to sommeliers for sampling in Charleston, South Carolina.
The Cristóbal Colón
This enormous ship is the largest wreck in all of Bermuda. Coming in at a whopping 499 feet long, the Cristóbal Colón was a Spanish luxury liner that crashed into a coral reef off the north shore in 1936. With an abundance of marine life that's settled in and around the wreckage strewn across 100,000 square feet of the sea floor, she's visited by snorkelers and divers alike. Today she can be found at depths of 15 to 60 feet, but she used to peek out the surface of the water when she first sank, up until she was used for target practice in World War II.
The Iristo
Only a year after the Cristóbal Colón went down, the Iristo (also known as the Aristo) followed in 1937. The captain of the Norwegian freighter is said to have been startled by the Cristóbal Colón's wreckage, which ultimately led to the Iristo's own untimely fate. He ordered the crew to change course but the Iristo struck a submerged reef and went down too! Her wreckage remains to this day with engine, boilers, and propeller visible amongst spectacular coral.
The North Carolina
Looking for an extra spooky dive? Check out the North Carolina's ghostly "deadeyes" in rows along her deck railings – the uncanny sailing riggings look just like cartoon skulls. At depths between 25 and 45 feet, she makes for an eerie visit whether taking a shallow dive as a beginner or diving into the deep. Hailing from Liverpool, this 250-foot English iron hull sank on New Year's Day in 1880 when she ran aground southwest of Bermuda. Despite attempts to raise her, she remains in the depths of the sea sitting upright with a collapsed mid-section.
The Montana and the Constellation
Get a two-for-one dive in when you visit the Montana and the Constellation, uniquely stacked on top of each other to the northwest of Bermuda. The Montana wreck dates back to 1863 – the Civil War era blockade runner hit a shallow reef and down she went. The Constellation followed eighty years later in 1943 and some reports state that the Montana's bow took her down! The American cargo ship was carrying building materials and scotch when she went down, so divers can view stacks of cement bags and glassware when they explore these shallow waters.
The Hermes
Explore the outside or inside of Hermes, a freighter that experienced engine trouble and was abandoned by her crew. Built in 1943, the lonely ship was deserted until 1984 when she was acquired by the Bermuda Dive Association and turned into a sunken artificial reef. She's known as a highly photogenic beauty with fantastic visibility. Fully intact with her mast pointing to the surface, Hermes has come a long way from desertion as one of Bermuda's most popular dive sites.
The King George
Another lonely and ghostly ship left to sink to the bottom of the sea, the King George is a large dredger that was built for the Bermuda Government. After arriving on the island in 1911, she served a few years before being towed out to sea and left to sink in 1930 when she was no longer needed for harbor operations. Fully intact and upright, divers can circle her from end to end on the quiet ocean floor.
Ready for a Spooky Dive in Bermuda?
If you want to dive into the spooky depths of Bermuda's water, there are several different types of PADI certification to get you there.
Formal training for wreck diving is especially important for your safety as it involves special procedures, techniques, and equipment. The PADI Wreck Diver Specialty Course covers all the fundamentals and includes four scuba dives to give you practice in the open water.
Enrolling is simple: you must be at least 15 years old and have earned your PADI Adventure Diver certification or higher. PADI's wreck dive certification covers the basics, from navigating the inside and outside of a wreck to the appropriate gear you'll need for wreck diving. You'll also learn how to plan and map a wreck site along with special techniques to protect the site's integrity.
You complete your certification after four wreck dives with an instructor, and away you go! The eerie deep blue of Bermuda awaits…
Images: DIVE BERMUDA
Jeff chats to… Christopher Bartlett, MD of Indigo Safaris, about scuba diving in Dominica and Mexico (3 of 5)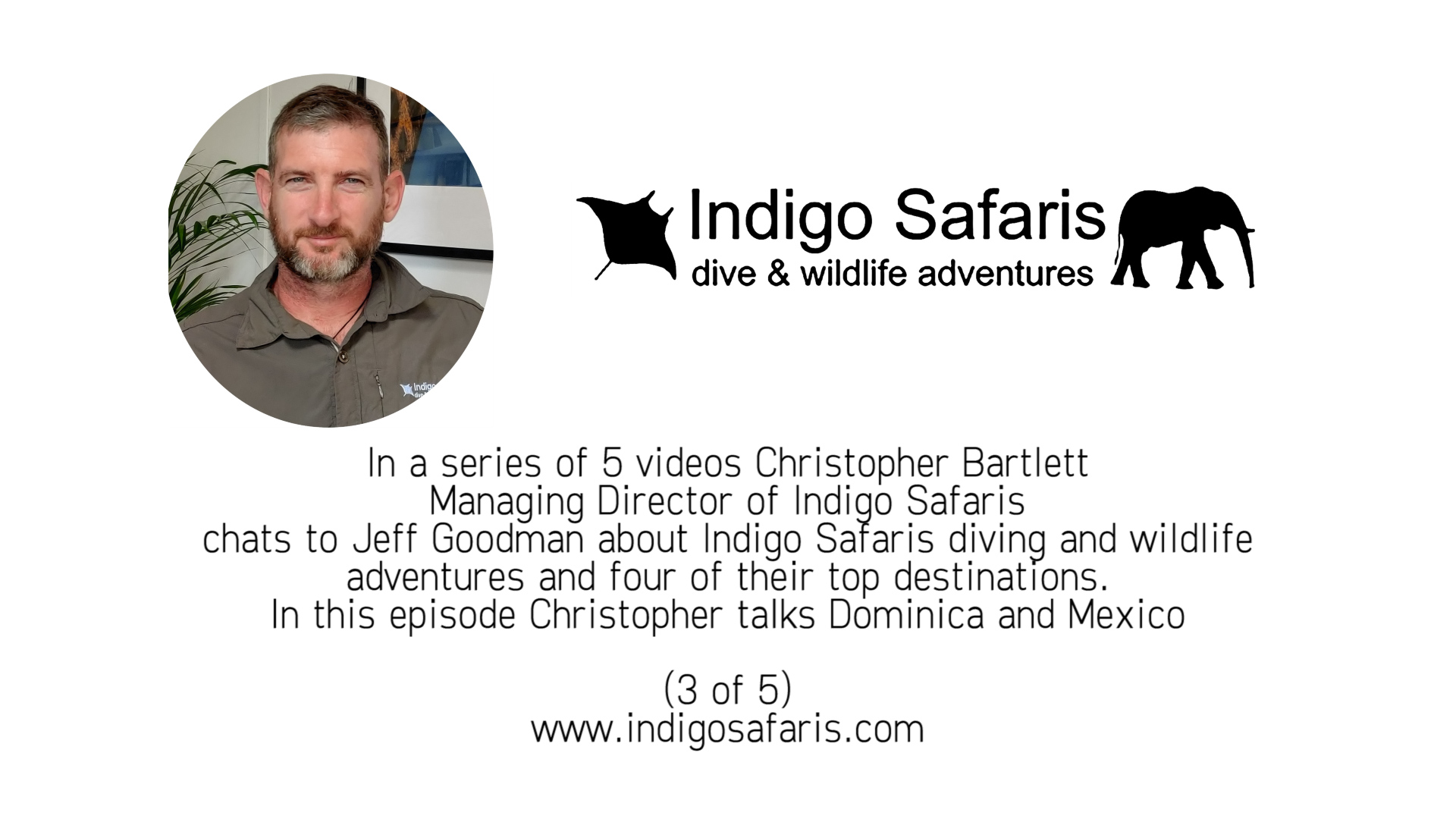 In the third in this exclusive series of five videos, Jeff Goodman, Scubaverse Editor-at-Large, chats to Christopher Bartlett, Managing Director of Indigo Safaris, about their diving and wildlife adventures, and some of their top destinations. In this episode Christopher talks about Dominica and Mexico.
For more information, please visit www.indigosafaris.com
Rather listen to a podcast? Click on this link to listen HERE.
Reefs Go Live returns for new season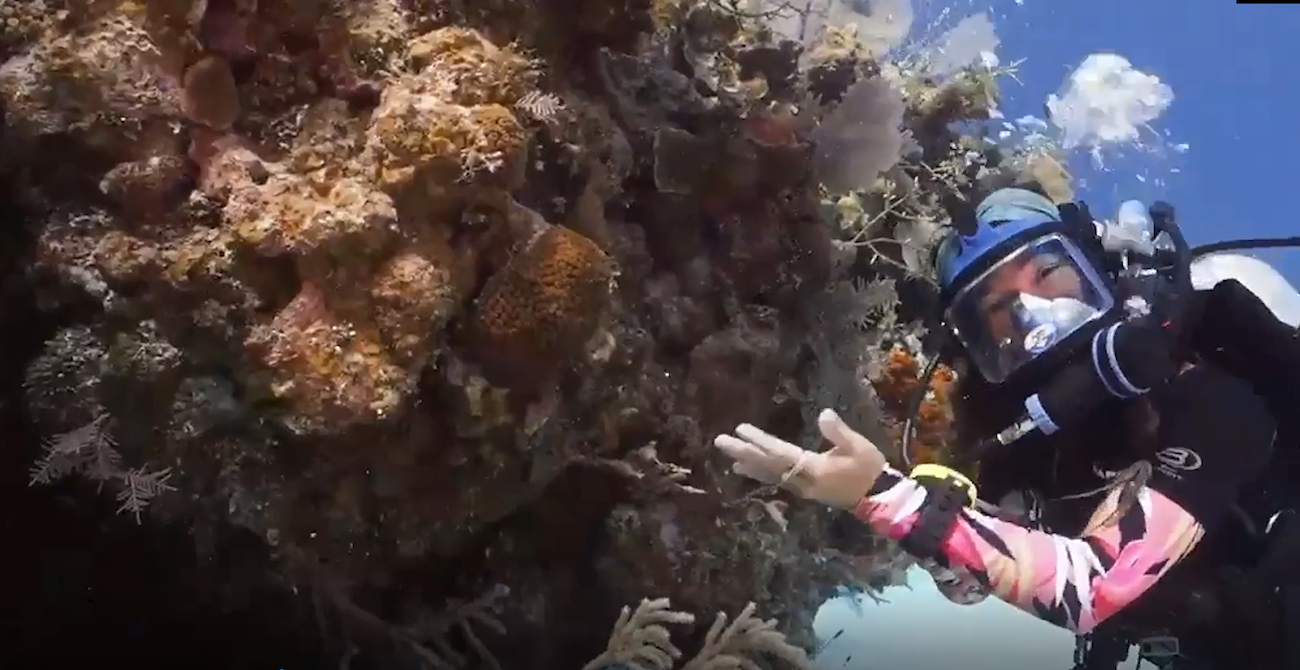 CCMI brings the ocean directly to classrooms around the world through live-stream lessons from underwater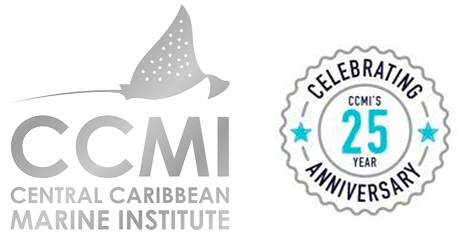 In 2018, the Central Caribbean Marine Institute (CCMI) launched Reefs Go Live, their innovative, flagship education programme that live-streams directly from underwater on the coral reefs in Little Cayman to students in classrooms around the world in real time. For the 2022 season, the four episodes of Reefs Go Live reached more than 107,000 viewers in 22 countries. CCMI's Reefs Go Live team hopes to expand their reach with four new episodes and supplemental teaching resources to help integrate the material into classroom lessons.
Science Communications & Development Manager for CCMI, Beth Chafin, is excited to be part of another year of Reefs Go Live:
"Knowing we have an audience that spans the world, our team is energised as we plan and implement our Reefs Go Live season for 2023! We feel that creating a connection to the ocean and sharing the beautiful coral reefs of Little Cayman with others, both locally and abroad, is one of the most important ways to increase support for critical, timely issues such as marine protection and sustainability. At CCMI, we are fortunate to have these stunning reefs at our doorstep; not everyone is so lucky to be this connected to coral reefs, but healthy coral reefs are vitally important to everyone on earth. Bringing the ocean into classrooms and homes through Reefs Go Live allows us to share the work we do at the Little Cayman Research Centre, facilitate real-time interactions between viewers around the world and our experts in the field, and inspire the diverse audience to take positive action for the future of coral reefs."
The first episode of 2023 will take place on Friday, 31st March at 10 am Cayman time (UTC -5h). The episode, 'Finding Hope on our Reefs', will feature what CCMI's long-term monitoring of Little Cayman's reefs shows us. The data from the annual surveys reveals important trends in reef health over time that reflect global threats and the benefits of strong local protection. Reefs Go Live hosts will explain why this annual monitoring is important and what the results tell us about the future of our coral reefs that we all depend upon. Viewers of each episode will be able to ask questions of the diver and participate in polls through the online platform to make Reefs Go Live an interactive experience.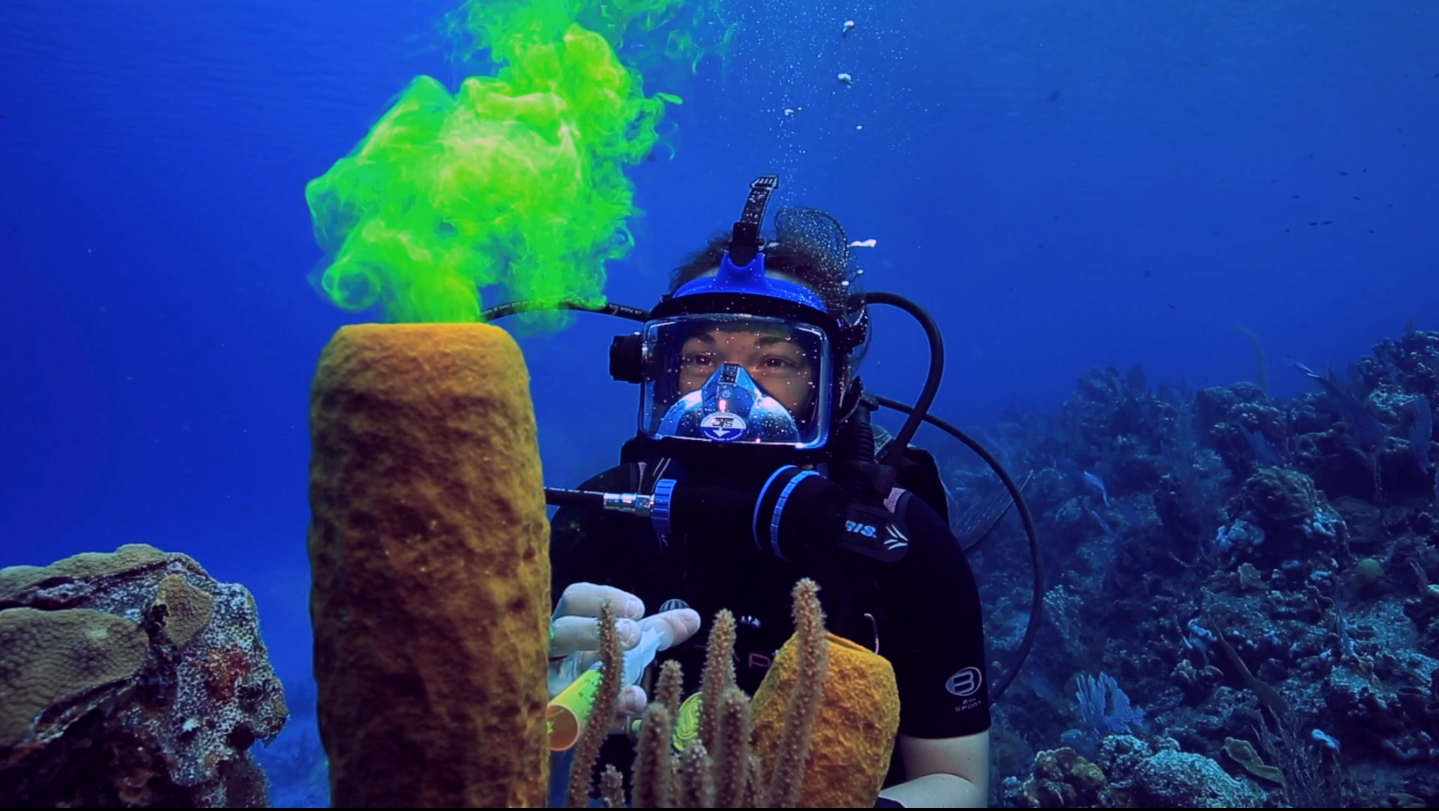 Additional episodes for this year will run at 10 am (UTC -5h) on the following dates:
Thursday, 11th May: Adaptation on Coral Reefs
Wednesday, 24th May: Reef Resiliency & Restoration
Thursday, 8th June: World Ocean Day – 25 Years of Coral Reef Research
Registration for Reefs Go Live is free and is only required once to receive access to all episodes: https://donate.reefresearch.org/rgl2023.
Reefs Go Live provides an opportunity for students from all over the world to engage with the stunning ocean environment in its most natural format. As coral reefs around the world face unprecedented pressure, generating increased engagement with these precious ecosystems creates an opportunity to promote marine sustainability in a positive and fun way.
Reefs Go Live utilises streaming technology with underwater video and audio equipment to enable real time broadcasting from Little Cayman's stunning coral reefs. Little Cayman, a Mission Blue Hope Spot, hosts one of the healthiest reef ecosystems in the Caribbean, which overall remains healthy and shows resiliency to climate change impacts. The broadcasts and education materials draw connections from CCMI's current research conducted in Little Cayman to the national science curriculum and key ocean literacy principles, making CCMI's work relevant and accessible to students and viewers of all ages, and emphasizing the relationship that we all have to coral reefs, no matter where we are.
Reefs Go Live is a free education programme that is made possible by the generosity of The Edmund F. and Virginia B. Ball Foundation. To register for the broadcasts and teaching resources, please visit: https://reefresearch.org/what-we-do/education/reefs-go-live/