Halloween Special Part 1: Bermuda – the ultimate destination for spooky dives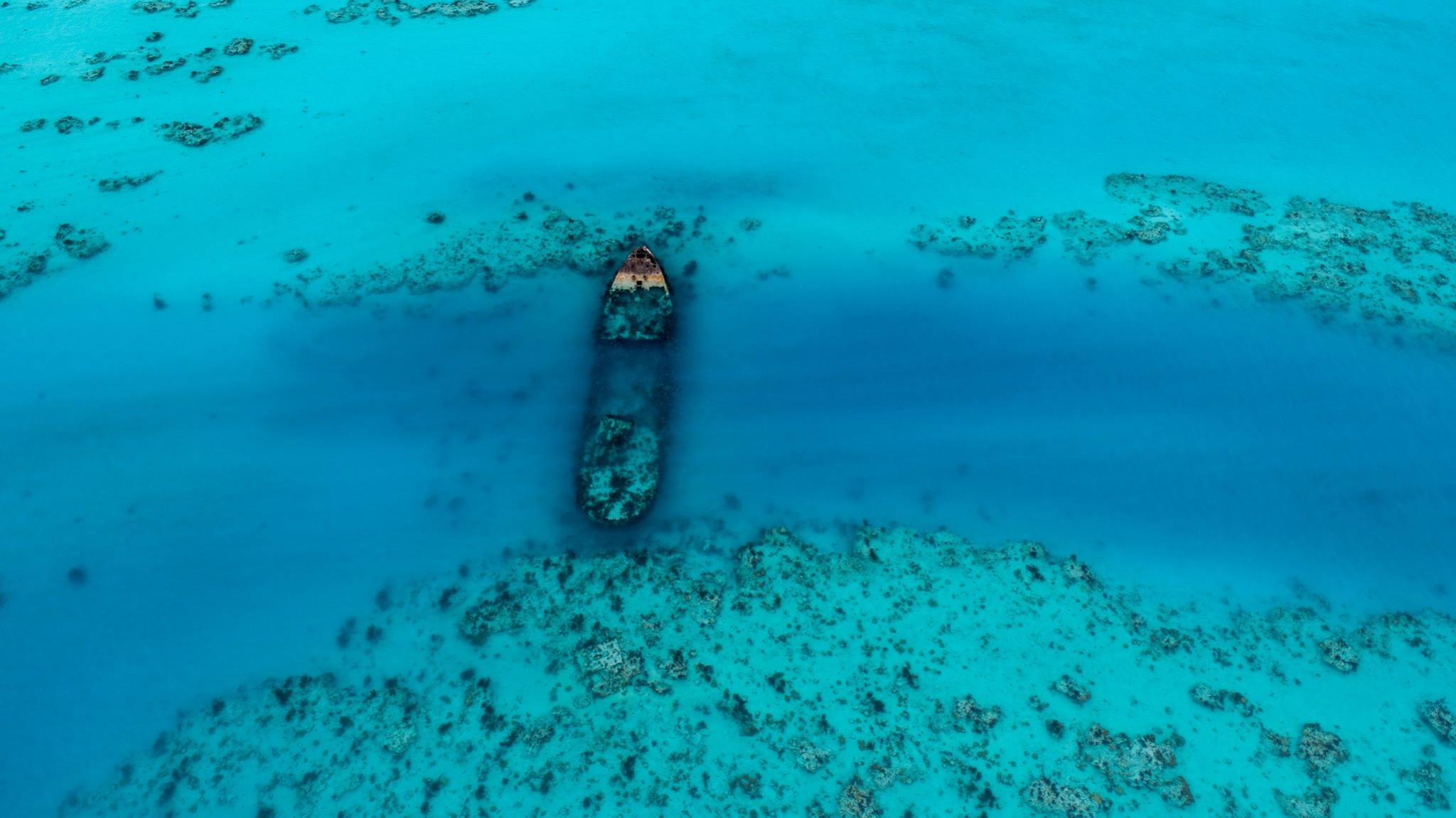 Just in time for Halloween, we take a deep dive with PADI into spooky Bermuda… check back for part 2 on Monday.
Are you a thrill-seeker who loves the call of adventure and doesn't mind a good scare? If you're looking for something mesmerising, intriguing, and downright creepy then look no further than Bermuda, the ultimate destination for a spooky dive.
Why Bermuda? Mysterious disappearances, real-life underwater monsters, hundreds of shipwrecks to explore – the list goes on. Found in the North Atlantic Ocean and surrounded by fringing coral reefs, Bermuda already offers fantastic diving for anyone delighted by diverse and stunning aquatic species. But if it's the eerie and uncanny you're after, Bermuda hits the mark too!
You may already be familiar with strange stories about the Bermuda Triangle – a peculiar region where planes and ships seem to disappear into thin air – but did you know that Bermuda is also known as the Wreck Capital of the Atlantic?
There are over 300 sunken ships scattered around Bermuda. Some even date back to the 1600's thanks to Bermuda's extra shallow reefs. With so many ghostly shipwrecks to explore, it's easy to see why the Bermuda Triangle has become the stuff of myth (and no doubt nightmare for some).
Dive deep with PADI for the frightful and freaky scoop about Bermuda – read on with caution and don't say we didn't warn you!
PADI's 8 Spooky Fun Facts About Bermuda
Strange Weather and Extra Deep Waters
Bermuda is known for all kinds of bizarre natural phenomena. From ultra-extreme weather and uneven seafloors to strong electromagnetic field pulls (ever heard of electronic fog?!) and unpredictable rogue waves, it's no wonder there have been so many shipwrecks around the island over the years. At a depth of 27,493 feet, the Bermuda Triangle is home to the deepest point of the Atlantic Ocean at the Puerto Rico Trench in the Milwaukee Depth.
Mysterious Disappearances
The Bermuda Triangle has long been renowned as a creepy spot that pilots and ship captains alike would prefer to avoid. There are countless tales of ships, planes, and submarines that have gone missing without a trace, and while there are over 300 wrecks found on the ocean floor, many disappearances remain a mystery. It's estimated that at least 50 airplanes and 20 ships are unaccounted for to this day.
Magnetic Anomalies
The Bimini vortex often comes up as an oddity connected to the Bermuda Triangle. It's described as a unique spot where compasses spin, and electronics fail to work properly. Even more strange are reports of dolphins that appear very suddenly and come right up to divers. Some attribute the anomalies to "electronic fog" which is described as an electromagnetic field that appears as a cloud over the ocean, engulfing a ship and causing its electronics to malfunction. While pilots and coast guards have indeed reported uncanny fog in the area, electronic fog remains a supernatural theory that makes the Bermuda Triangle even more mysterious.
Fact or Fiction?
The city of Atlantis is a fictional story that originated with Plato about a lost civilization that was wise and powerful. Some of the stranger myths about the Bermuda Triangle suggest that the inexplicable magnetic anomalies found in the area are connected to ancient technologies left behind from Atlantis. Paranormal writer Charles Berlitz brought this idea to life, also suggesting that Atlantis was the cause of the many mysterious disappearances in the Bermuda Triangle.
Supernatural Lighting
Dive on the east end of Bermuda and you'll discover the Cathedral site, where a beautiful and ethereal series of coral formations are inhabited by a host of spectacular fish. What makes the Cathedral so special is its vaulted reef structure that creates a natural skylight when you're in the depths of your dive – talk about mood lighting! A single shaft of light through a hole at the top of the reef illuminates the otherwise dark and spooky waters at depths of 55 feet.
Surprise Visitors
To the west you'll find Eel Garden, named after garden eels, where the critters will jump out and try to give you a fright as you delve through shallow and deep waters at depths from 30 to 70 feet. Not to worry – although they may startle you, these eels simply want to wave hello when they pop their heads out from the sand.
Shoot Real-Life Monsters
The real monsters in Bermuda aren't the friendly garden eels. Instead, you need to watch out for lionfish, an invasive species in the Atlantic that reproduces quickly (laying up to 2 million eggs a year!) and feeds on small crustaceans and fish. Because they have such an impact on the local ecosystem, lionfish culling is a common practice in Bermuda. You can help in the hunt to take down these real-life monsters with the PADI Bermuda Invasive Lionfish Culler Distinctive Specialty.
More Than Shipwrecks Underwater
While Bermuda is famous for the extensive number of shipwrecks scattered around the island, there's more to be found in the deep blue. Divers can also visit the skeleton of a B-50 Bomber that crashed into the watery depths of the Atlantic in 1963. The airplane went down after its jet engine exploded and to this day divers can find the remains of bent propellers, wings, and fuselage at a depth of 25 feet.
Check back on Monday for… PADI's Top 7 Wrecks to Dive in Bermuda!
Images: DIVE BERMUDA
Jeff chats to… Christopher Bartlett, MD of Indigo Safaris, about scuba diving in Dominica and Mexico (3 of 5)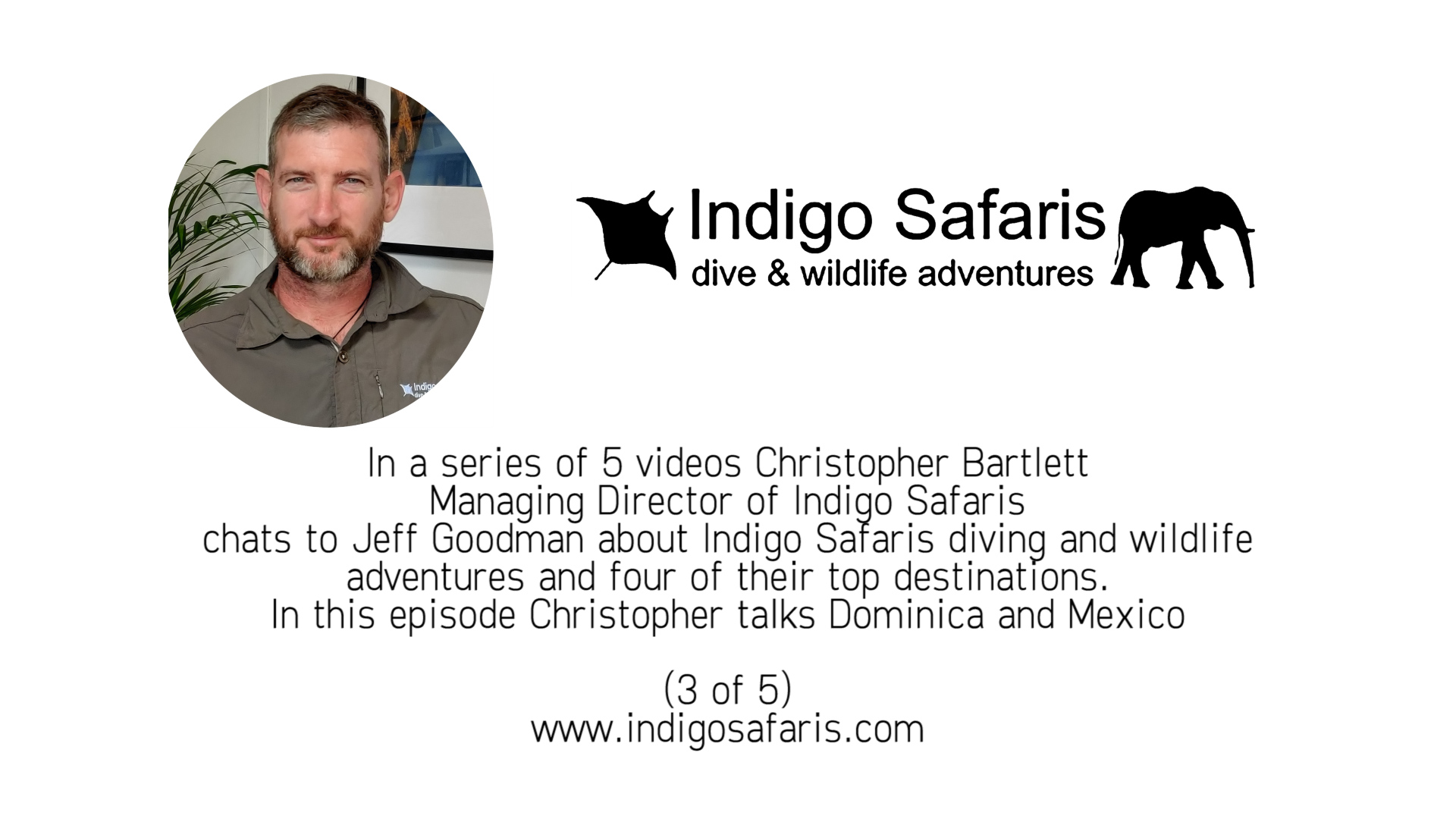 In the third in this exclusive series of five videos, Jeff Goodman, Scubaverse Editor-at-Large, chats to Christopher Bartlett, Managing Director of Indigo Safaris, about their diving and wildlife adventures, and some of their top destinations. In this episode Christopher talks about Dominica and Mexico.
For more information, please visit www.indigosafaris.com
Rather listen to a podcast? Click on this link to listen HERE.
Reefs Go Live returns for new season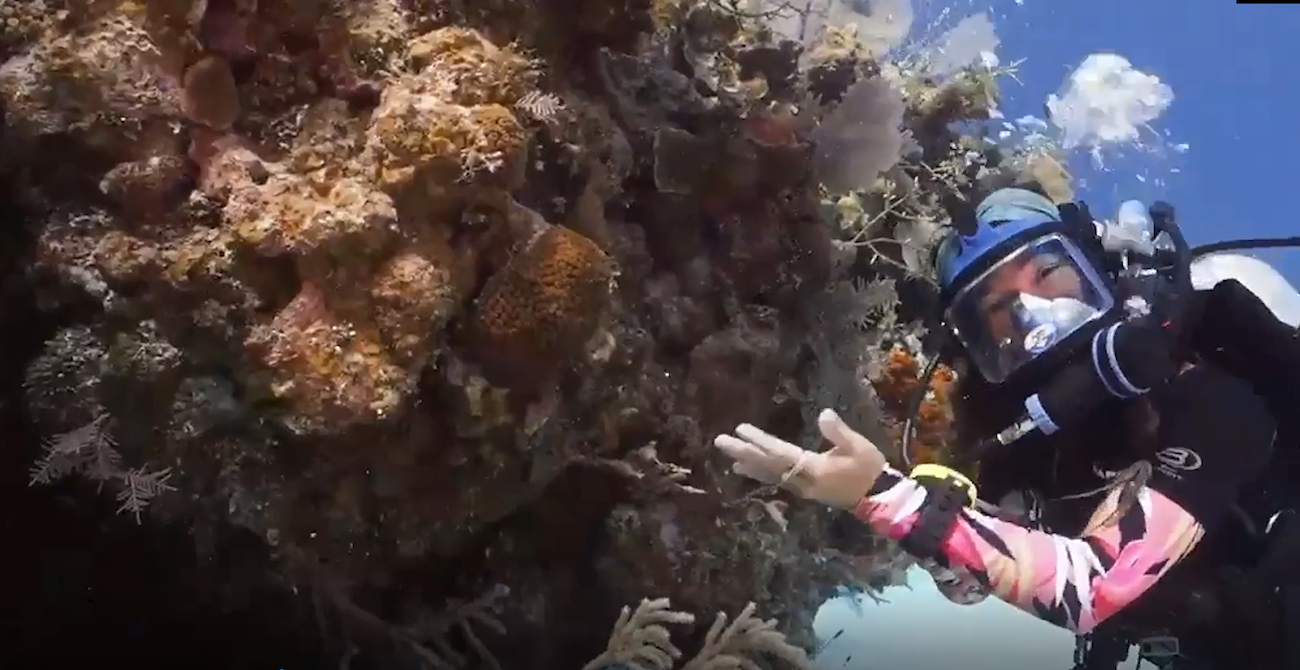 CCMI brings the ocean directly to classrooms around the world through live-stream lessons from underwater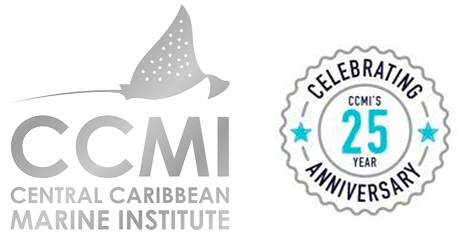 In 2018, the Central Caribbean Marine Institute (CCMI) launched Reefs Go Live, their innovative, flagship education programme that live-streams directly from underwater on the coral reefs in Little Cayman to students in classrooms around the world in real time. For the 2022 season, the four episodes of Reefs Go Live reached more than 107,000 viewers in 22 countries. CCMI's Reefs Go Live team hopes to expand their reach with four new episodes and supplemental teaching resources to help integrate the material into classroom lessons.
Science Communications & Development Manager for CCMI, Beth Chafin, is excited to be part of another year of Reefs Go Live:
"Knowing we have an audience that spans the world, our team is energised as we plan and implement our Reefs Go Live season for 2023! We feel that creating a connection to the ocean and sharing the beautiful coral reefs of Little Cayman with others, both locally and abroad, is one of the most important ways to increase support for critical, timely issues such as marine protection and sustainability. At CCMI, we are fortunate to have these stunning reefs at our doorstep; not everyone is so lucky to be this connected to coral reefs, but healthy coral reefs are vitally important to everyone on earth. Bringing the ocean into classrooms and homes through Reefs Go Live allows us to share the work we do at the Little Cayman Research Centre, facilitate real-time interactions between viewers around the world and our experts in the field, and inspire the diverse audience to take positive action for the future of coral reefs."
The first episode of 2023 will take place on Friday, 31st March at 10 am Cayman time (UTC -5h). The episode, 'Finding Hope on our Reefs', will feature what CCMI's long-term monitoring of Little Cayman's reefs shows us. The data from the annual surveys reveals important trends in reef health over time that reflect global threats and the benefits of strong local protection. Reefs Go Live hosts will explain why this annual monitoring is important and what the results tell us about the future of our coral reefs that we all depend upon. Viewers of each episode will be able to ask questions of the diver and participate in polls through the online platform to make Reefs Go Live an interactive experience.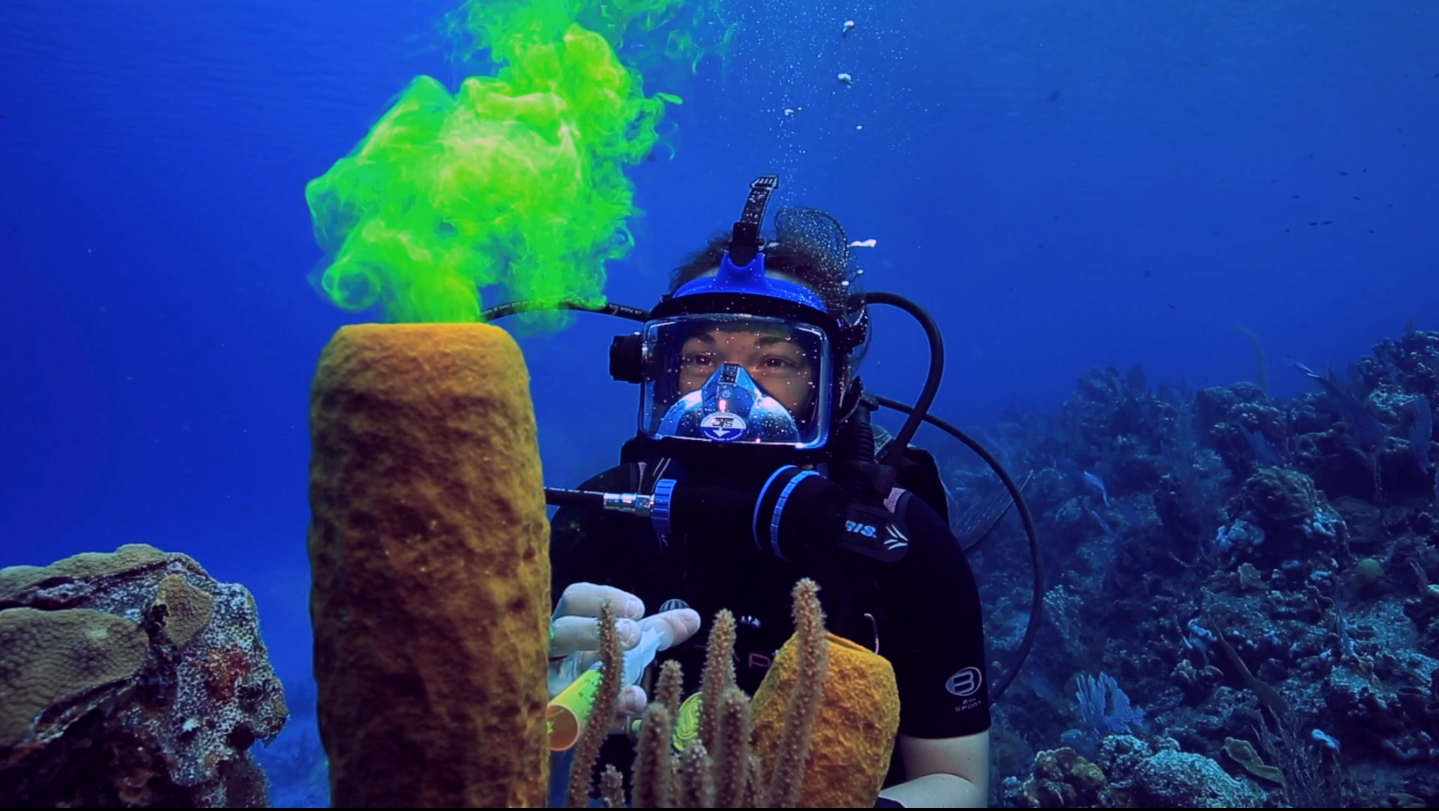 Additional episodes for this year will run at 10 am (UTC -5h) on the following dates:
Thursday, 11th May: Adaptation on Coral Reefs
Wednesday, 24th May: Reef Resiliency & Restoration
Thursday, 8th June: World Ocean Day – 25 Years of Coral Reef Research
Registration for Reefs Go Live is free and is only required once to receive access to all episodes: https://donate.reefresearch.org/rgl2023.
Reefs Go Live provides an opportunity for students from all over the world to engage with the stunning ocean environment in its most natural format. As coral reefs around the world face unprecedented pressure, generating increased engagement with these precious ecosystems creates an opportunity to promote marine sustainability in a positive and fun way.
Reefs Go Live utilises streaming technology with underwater video and audio equipment to enable real time broadcasting from Little Cayman's stunning coral reefs. Little Cayman, a Mission Blue Hope Spot, hosts one of the healthiest reef ecosystems in the Caribbean, which overall remains healthy and shows resiliency to climate change impacts. The broadcasts and education materials draw connections from CCMI's current research conducted in Little Cayman to the national science curriculum and key ocean literacy principles, making CCMI's work relevant and accessible to students and viewers of all ages, and emphasizing the relationship that we all have to coral reefs, no matter where we are.
Reefs Go Live is a free education programme that is made possible by the generosity of The Edmund F. and Virginia B. Ball Foundation. To register for the broadcasts and teaching resources, please visit: https://reefresearch.org/what-we-do/education/reefs-go-live/