Explore The Exumas, Bahamas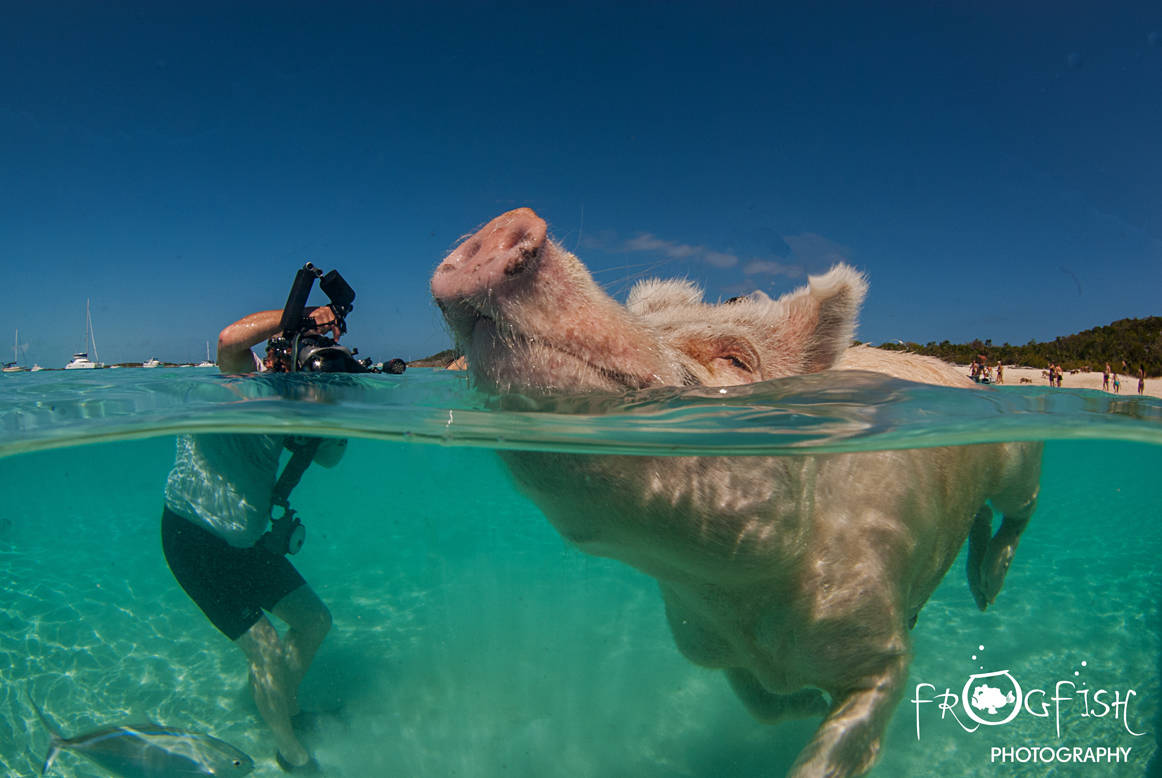 If you want to take a break from all the fantastic shark diving, maybe spend some time without a cylinder on your back, and want to simply take in the wonderful topside treats the Bahamas have to offer, then you cannot go far wrong with The Exumas.
The Exumas are made up of 365 tiny islands and cays that stretch out over 120 miles of gorgeous blue sea. Grab your camera (and underwater housing), sunglasses and some snorkelling gear and you are all set to spend a day exploring by boat. The Exumas are most famous for being a location for two James Bond films. But now, perhaps, the swimming pigs might be their most popular attraction.
The best way to see the islands is to hire a private speed boat for a small group of adventurous people. Ask them to take you to see the swimming pigs early, to beat the other tourist crowds that flock here each day. By missing out on the tours that include all the famous people's houses, you can spend more time in the water with the lovely pigs of Big Major Cay. The pigs are now familiar with visitors and expect a treat or two as they swim out to all arriving boats. The water is crystal clear and so wide angle photography is a treat here.
Also make sure that your boat captain has the tide times in hand for another great underwater photography location, Compass Cay. If you time your visit right, and they are not dredging as they were on our only visit, then you can photograph nurse sharks in shallow water, as they swim over the pier in search of fish scraps. Even if the tide is too low for them to venture onto the pier, they will swim up to anyone wading into the water.
Thunderball Grotto is another popular spot to stop and cool off in the water. Here you can snorkel into the cave where a scene from the James Bond film of the same name was filmed. Light penetrates down into the water creating dramatic effects.
There is also a sunken plane to snorkel over. This was a drug running plane that came down in very shallow water and can be seen from the boat. Get into the water and you can snorkel right into the open cockpit, which now is home to lots of colourful fish.
The Exumas offers a perfect place to wind down and relax whilst still coming up with the goods when it comes to underwater photography. The tour is suitable for all ages and non-divers will really enjoy seeing such a wide variety of wildlife, wrecks and underwater scenery. Combine all this with wonderful white beaches and this will be a day out to remember.
For more from Nick and Caroline, visit www.frogfishphotography.com.
Jeff chats to… Christopher Bartlett, MD of Indigo Safaris, about scuba diving in Dominica and Mexico (3 of 5)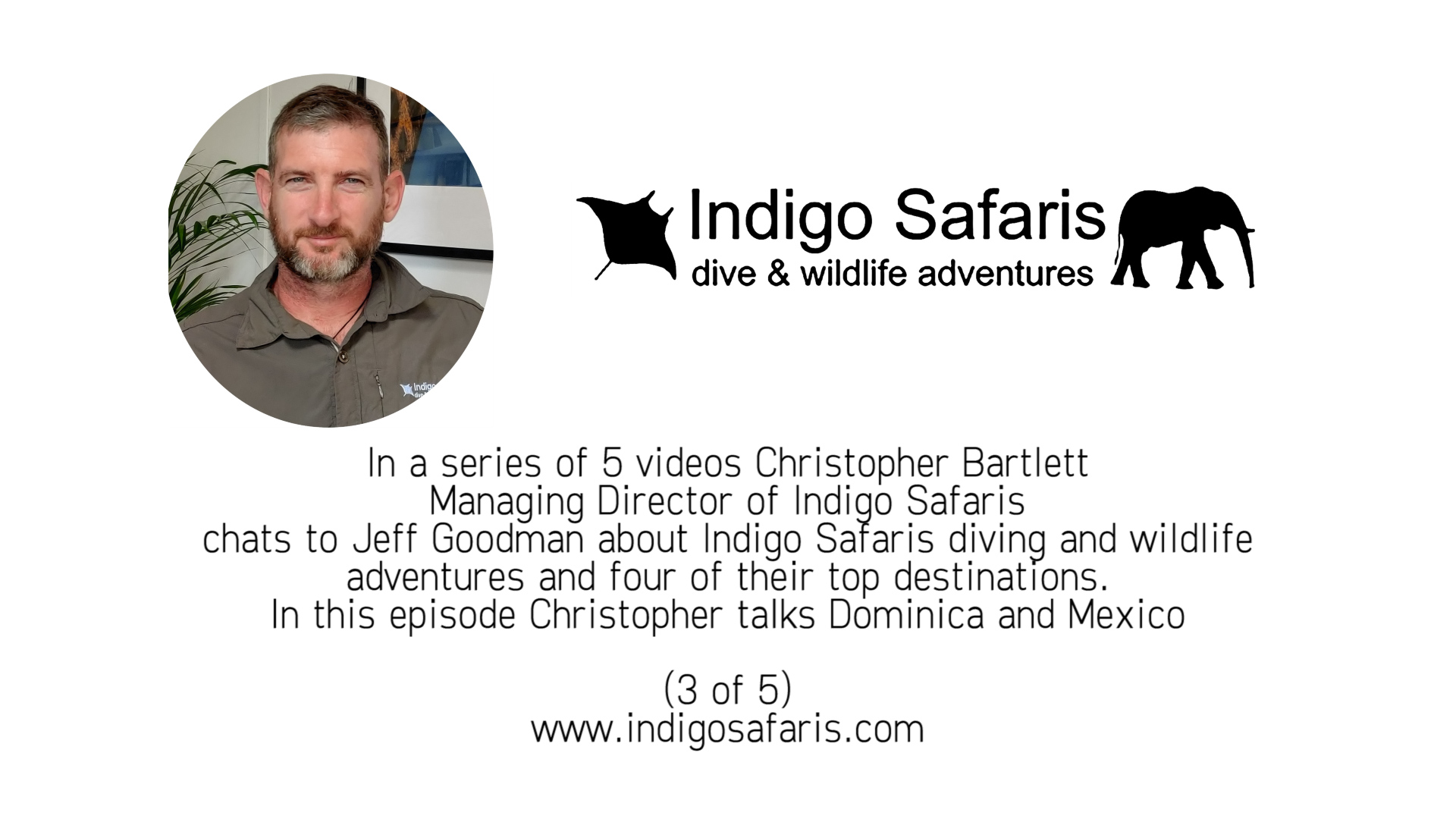 In the third in this exclusive series of five videos, Jeff Goodman, Scubaverse Editor-at-Large, chats to Christopher Bartlett, Managing Director of Indigo Safaris, about their diving and wildlife adventures, and some of their top destinations. In this episode Christopher talks about Dominica and Mexico.
For more information, please visit www.indigosafaris.com
Rather listen to a podcast? Click on this link to listen HERE.
Diving with… Ben Williams and Kay Van Leuven, Sunchaser Scuba, British Virgin Islands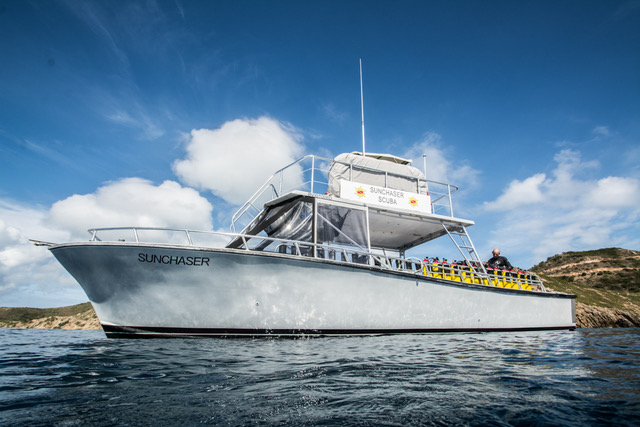 In this ongoing series, we speak to the people who run dive centres, resorts and liveaboards from around the world about their businesses and the diving they have to offer…
---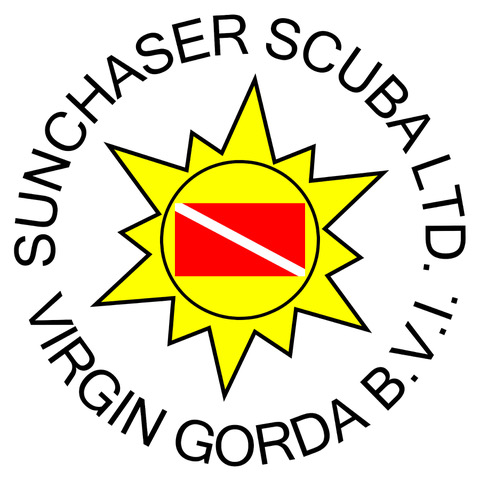 What is your name?
Ben Williams and Kay Van Leuven
What is the name of your business?
Sunchaser Scuba
What is your role within the business?
Owner/operator
How long has the business operated for?
32 years in total and we have been here since 2010, working for the previous owner, then bought the current company from him starting in 2015.
How long have you dived for, and what qualification are you?
Ben since 2003 and he is a PADI MSDT and SDI instructor
Kay since 2010 and she is a PADI MSDT and SDI instructor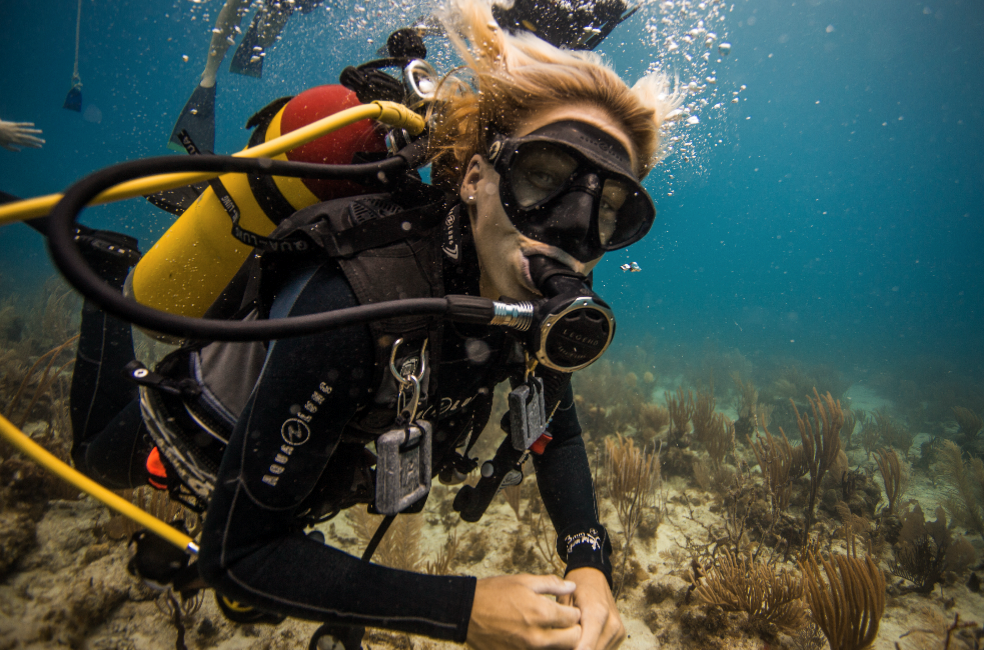 What is your favorite type of diving?
Ben loves pinnacle dives; Kay loves shallow coral dives
If you could tell people one thing about your business (or maybe more!) to make them want to visit you, what would it be?
We offer valet diving for a trip of your lifetime. Personal service is key in our business, together with small groups.
What is your favourite dive in your location and why?
Ben favorite dive is the Invisibles because of the amount of marine life; Kay favorite dive is the wreck of the Rhone, because of it's historical value, marine life and the amount of coral growth on it.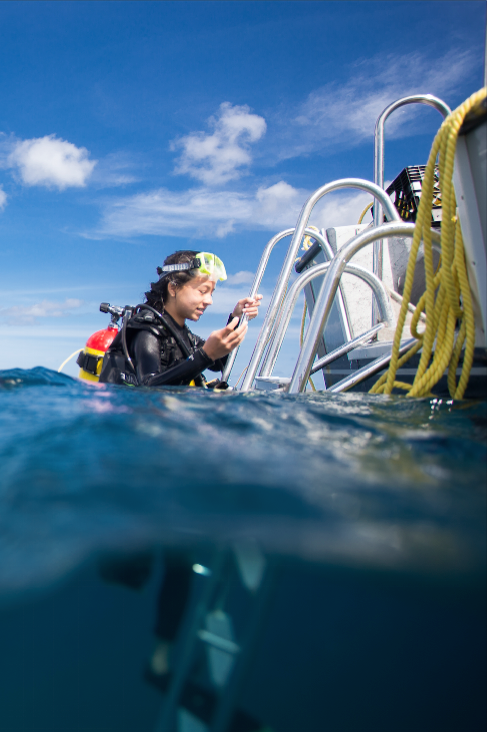 What types of diving are available in your location?
We offer reef and wreck diving, rendez vous diving with your charter boat so we can pick you up straight off your boat.
What do you find most rewarding about your current role?
Being able to dive every day and show the underwater world of the BVI
What is your favorite underwater creature?
Ben's favorite is sharks and for Kay it is dolphins.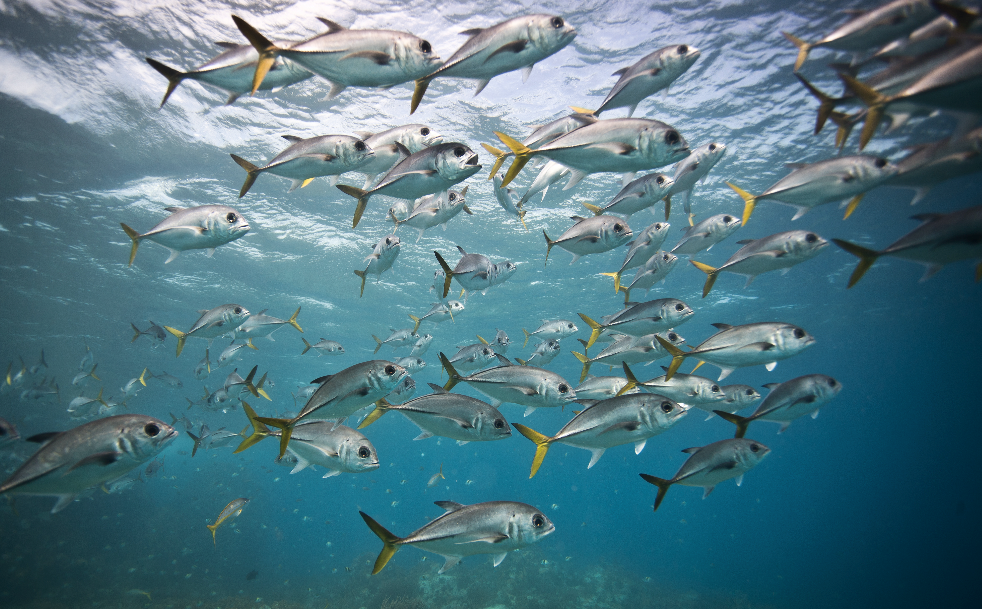 As a center what is the biggest problem you face at the moment?
Ever rising supplier prices.
Is your center involved in any environmental work?
Yes, we do treatment for STCLD, shark sightings and beach clean ups
Are there any exciting changes / developments coming up in the near future?
The hotel we work out of is still recovering from the 2017 hurricane so more places to stay will be coming along in the future. We have an amazing local non profit called Beyond The Reef in the BVI who are always making new artificial reefs.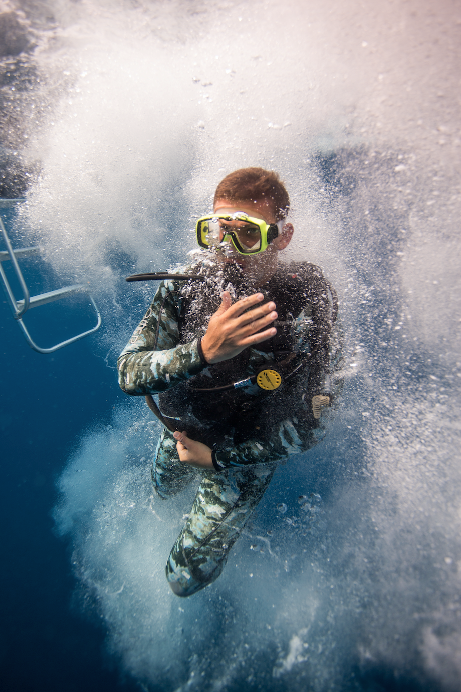 How do you see the SCUBA / Freediving / snorkeling industry overall? What changes would you make?
We feel it is a great industry and it is very rewarding being able to teach people to dive and therefore increase awareness. One of the biggest changes that would be great to change is to be able to make things cheaper so it is more accessible to our local kids/divers and therefore increase the number of divers in our local community.
Finally, what would you say to our visitors to promote the diving you have to offer?
The BVI is very underrated and untouched, making it a great destination for both novice and
experienced divers.
Where can our visitors find out more about your business? 
www.sunchaserscuba.com
info@sunchaserscuba.com
+12833442766
https://www.instagram.com/sunchaser_scuba/
https://www.facebook.com/sunchaserscuba/