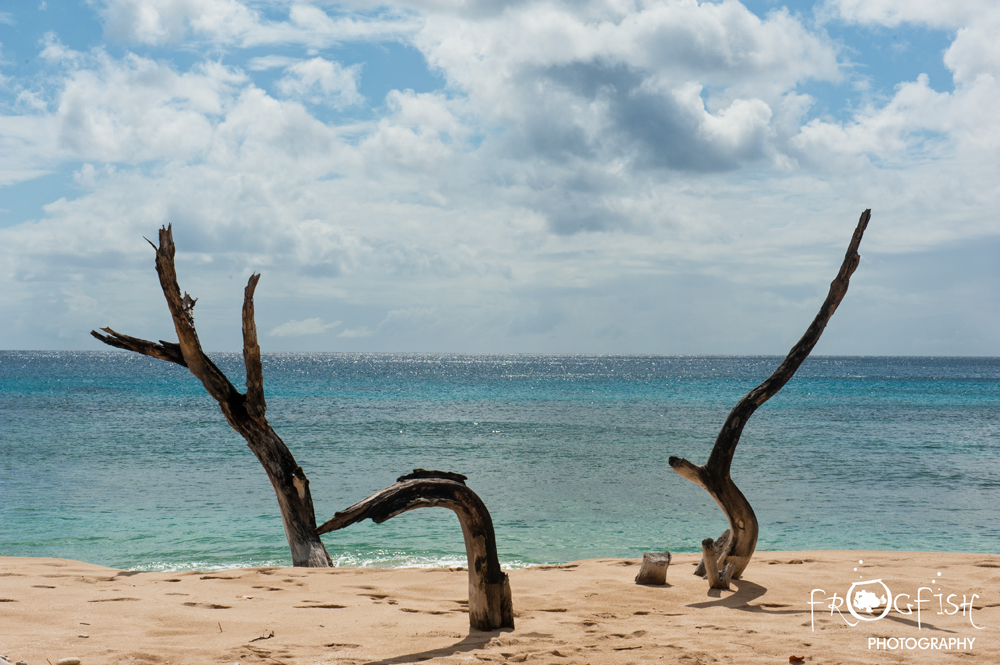 Our trip to Barbados was really quite a revelation. We still have plenty more to tell you about the diving, but as a light interlude, with thought we would tell you about some other aspects that we really enjoyed. Whilst most of our daylight hours were spent under the water, our evenings and our day before flying were spent seeing the rest of what the island had to offer.
What surprised us the most was the food. It was simply wonderful. Barbados is a gastronomic delight. Even better, there was loads of choice for vegetarians too. From street food to fine dining, Barbados has something for every occasion. We were only on the island for five nights, but managed to sample a little flavour of everything. One of our first experiences was lunch on our first day of diving, when Barbados Blue handed us each a roti, filled with either chicken or chickpeas, full of flavour and wonderfully messy to eat. On the same evening we dined at Cocktail Kitchen, where the chef was recently crowned "Chef of the Year" in the Caribbean. On top of this, as the name implies, they make a pretty mean cocktail too, with our favourite being the Mango Chow, made with scotch bonnet chilli infused rum, mango, lime, coriander and brown sugar! Located in the popular Saint Lawrence Gap area, you can go on and listen to live music and party the night away, but we were diving, so we had a couple of cocktails and retired to bed!
Friday night is the night to head to the famous Fish Fry in Oistins. You do not have to eat fish, there is a wide range of freshly BBQ'd food on offer, but it is the atmosphere and entertainment that brings the crowds here. Amazing live music, dancers and a vibrant buzz fills the place from early in the evening to early the next morning. Sunday, why not try a traditional Bajan buffet at Atlantis Hotel, with a huge choice of food and THE best Caribbean IPA we have ever tried (Round Rock IPA by Brew House). If fine dining by the sea is more what you are looking for, to celebrate a special occasion or simply to treat yourself, then we can heartily recommend either Fish Pot or Champers. Both have lovely settings, overlooking the Caribbean Sea, and both offer a very special dining experience.
The island of Barbados has lots to offer. It is the home of West Indian cricket, and whilst we did not get time to catch a game on this trip, we have done so once in the past, and it is a great experience. If you want to spend more time in or on the water, there are loads of sports to try. Barbados Blue also offer freediving tuition and the Carlisle Bay site is perfect for both beginners and the more experienced alike. You can sail, snorkel from a pirate ship, kayak, paddle board, pose on a speed boat and more. The beaches are pristine and uncrowded. We toured Harrison's Cave, which is a great place to spend a few hours. The tour takes you through a large excavated underground section of caverns with stalagmites and stalactites lit up as you progress with your guide through the system.
We also visited the Mount Gay visitors centre, for a tour about how they make the oldest rum in the world, and, of course, to taste a few samples too! Finally, we also got the chance to tour the island, taking in the wild Atlantic coastline, as well as the gorgeous Caribbean shores. As we toured inland, and the vegetation became more lush, we came across a few mongoose and green vervet monkeys.
We could have spent weeks exploring and tasting our way through Barbados. It has so much to offer, and we have only just scratched the surface both with the diving and above the water. But what we have experienced, we have loved. In our next feature, we will get back to the diving, but we wanted to give you a flavour of what the rest of the island of Barbados has to offer. Talking of flavour … the hot sauce on Barbados is epic…
For more information and inspiration visit:
http://www.atlantishotelbarbados.com/
http://champersrestaurant.com/
http://www.caribbeanbrewhouse.com/
http://www.littlegoodharbourbarbados.com/
---
https://www.visitbarbados.org/
For more from Nick and Caroline, visit www.frogfishphotography.com
Curaçao Dive Site of the Month – Smokeys (Watch Video)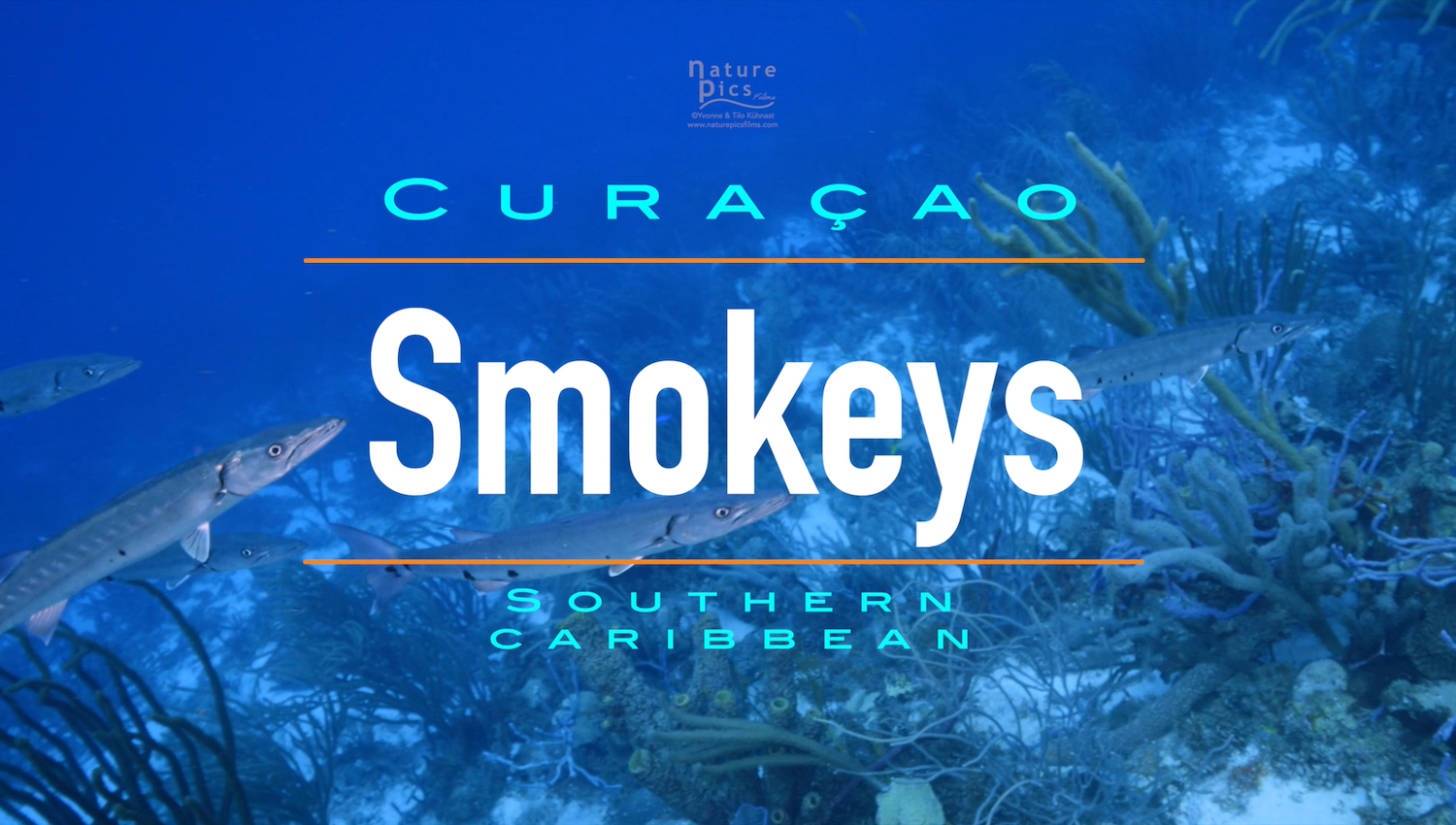 New Video Release: Smokeys near Eastpoint Curaçao.
Learn about https://bit.ly/Smokeys-Dive-Site-Curacao – a Top 10 Dive Site in Curacao located near Eastpoint and arguably one of the best dive sites in the Caribbean.
It rivals the finest dive sites in Belize, Bonaire and the Cayman Islands.
Video produced and edited for Dive Curacao, by NaturePicsFilms.
Top 5 things to do above water on a diving trip to Barbados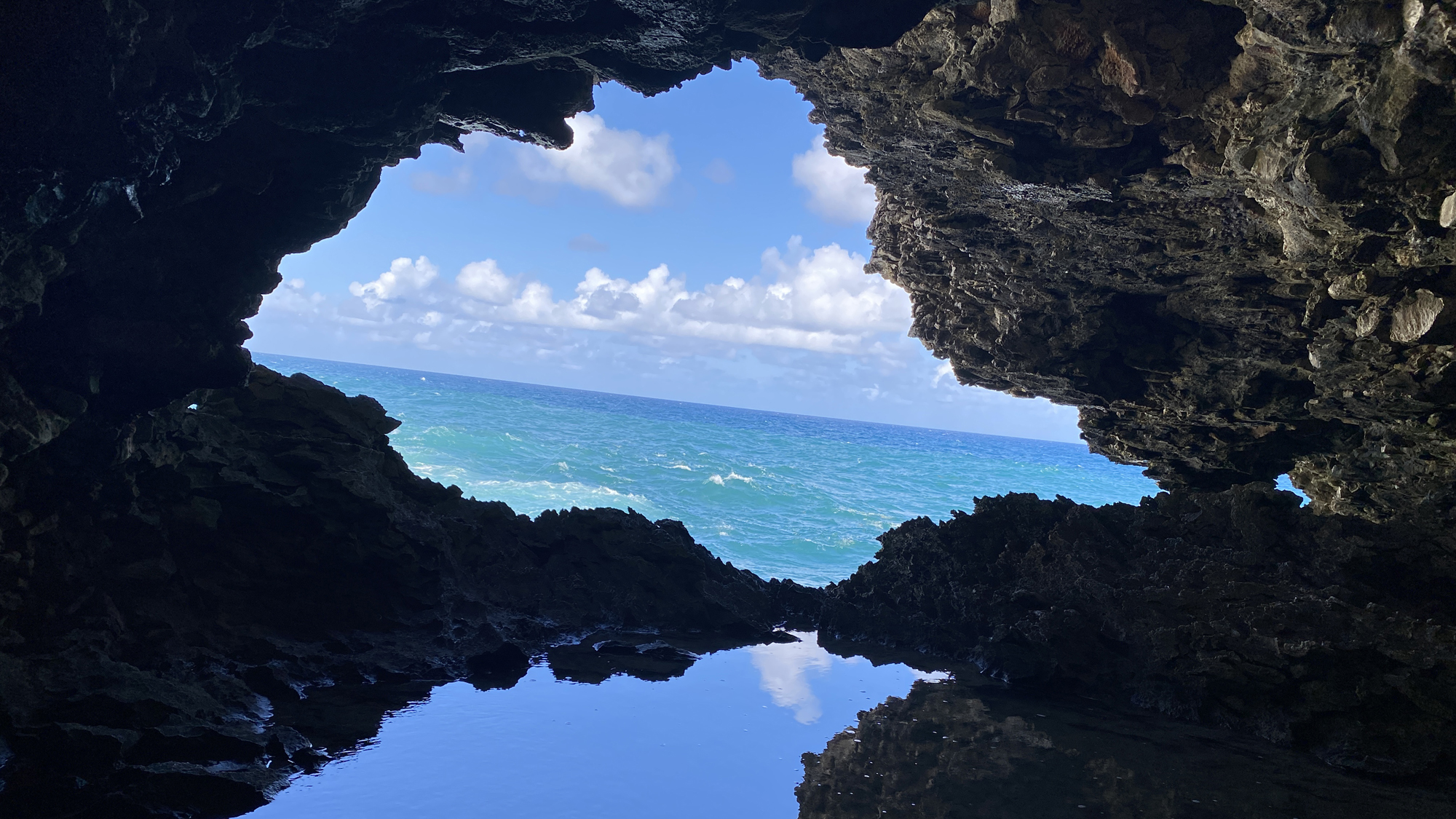 Whilst you will want to spend as much time underwater as possible on any diving trip to Barbados, with its amazing wrecks, reefs and marine life… you will have to spend some time on dry land! So here are our top tips on what to do topside on this stunning Caribbean paradise.
1) Go Caving!
Babados offers the perfect instagram cave experiences. Two stand out from the crowd: Harrison's Cave and Animal Flower Cave.
Harrison's Cave offers a guided tours on a tram to allow you to safely explore these incredible underground caverns. Located in the central uplands of the island, this crystallized, limestone cave is characterized by flowing streams, deep pools of crystal clear water and towering columns.
Animal Flower Cave is named after the anemone's that can be found in the rock pools that sit within the cavern. This is a perfect spot for a photo or two, with the wild coastline visible through the cavern windows that have been carved out by wave action.
Both these tours are great options for your non-diving day before you fly home.
2) Take in a show
I have to admit that we do not usually get excited about an evening show put on for tourists. But just a few minutes into the show at Harbour Lights and we were dancing along with locals and tourists alike. The show is great fun and is full of talented performers. The buffet dinner included with the event is perfect too, with something for everyone. They had to throw us out!
3) Head to the Beach
Barbados is packed with incredible beaches. Some are setup with entertainment, resturants and bars, others are completely deserted. So it is up to you to find your perfect one. Whether you love to surf, want to relax in the sun, or get into the party spirit – there is a beach for you waiting to be discovered.
4) Learn to cook Bajan Style
If you love your food, and are a whizz in the kitchen, then why not spend an evening with a local chef to show you how to cook some of your favourite Bajan dishes. Award winning Chef Creig Greenidge joined us in our hotel to pass on some of his secrets. An amazing evening saw us chatting about our love of Caribbean cuisine, he guided us through a three course meal, even stopping to help us work out what we could replace hard to find ingredients in the UK with. The food was incredible, but it was also a wonderful experience. Great food and wine too!
5) Rum and Food Pairing Dinner
Barbados is the home of rum. This was a perfect way to round off our trip. Set in the Rum Vault at the Colony Club Hotel, we were treated to a private 5 course meal, each course paired with a rum cocktail. Finished with some fine sipping rums and delicious chocolates. Heaven!
Of course there is so much more than these 5 we have picked. So here are a few more things you should try out: Horses on the beach on Sunday mornings; Friday night is party night at the Fish Fry; Eat out! There are too many amazing restaurants to name here. Have a Mango Chow cocktail. Do a rum distillery tour at Mount Gay or St Nicholas Abbey or try our a local craft beer. Most of all – get out and explore. Barbados has so much to offer.
Next up… we will be back underwater exploring one of our favourite diving areas – Carlisle Bay.
For more information about Barbados click here.