Barbados – The Shipwreck Capital of the Caribbean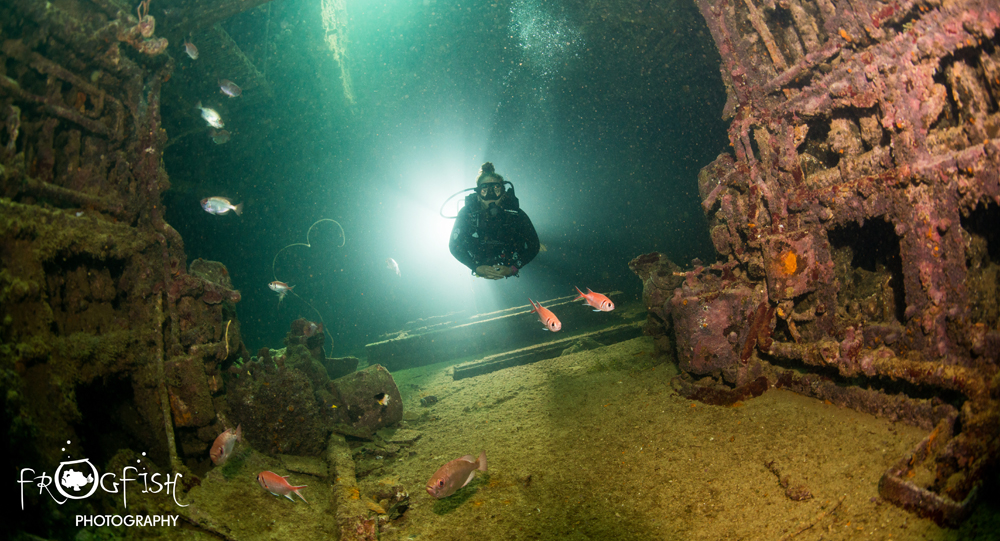 If exploring glorious underwater landscapes and interacting with a diverse range of sea life tickles your fancy, then a holiday to Barbados is exactly what you need!
While Barbados is famed for its white sand beaches, glistening warm waters and of course, it's delicious rum, this beautiful island is also home to the healthiest reefs in the Caribbean and offers the perfect opportunity for wreck diving. Barbados is known as the Shipwreck Capital of the Caribbean, boasting a variety of wrecks that have developed over the years into fabulous artificial reefs attracting divers and snorkellers from all corners of the world. Read on to learn more…
Carlisle Bay Marine Park
Found on the south-west corner of Barbados, the Carlisle Bay Marine Park in Saint Michael boasts six incredible shipwrecks, less than 200 metres from the beach, the largest of which is over 36 meters long! The wrecks lay between 3 – 17 metres deep, tide dependent, making them perfect for a snorkel adventure.
This area is loved by tourists and locals alike and is commonly referred to as the underwater treasure of Barbados. The six shipwrecks in Carlisle Bay Marine Park create a vibrant artificial reef for marine life to thrive. So, whether you're swimming, snorkelling, diving, freediving or paddling boarding, when you take to the water in the Park you'll be close to marine wildlife such as sea fans, barrel sponges, parrot fish, angelfish, sea turtles and schools of dazzling tropical fish.
Folkstone Marine Park
Located on the west coast of Barbados, Folkstone Marine Park is home to an artificial reef, purposely formed from the sinking of the SS Stavronikita, a 365-foot-long ghost-ship freighter which lays about 1km from the shore. This shipwreck is one of the most famous dive sites in the Caribbean. The SS Stavronikita was sunk on purpose in 1978, so skilfully so that it lies upright, intact on a sandy bed.
While this particular shipwreck is suited to more experienced divers, the waters of the west coast are clear and calm, with visibility ranging between 50 – 95 feet, making it the perfect spot for snorkelling! Found half-a-kilometre offshore, the inshore reef in Folkstone Marine Park, is very popular for snorkelling, and is home to numerous fish and other marine life, including sea anemones, sea lilies, corals and sponges. Fancy something different? Book a catamaran trip out to the coral reef at Folkestone Marine Park and enjoy the magical experience of swimming amongst endangered sea turtles that are tame enough to be fed and touched.
When you've finished in the water, be sure to take a stroll around the Folkstone Museum, packed with information on the kind of sea-life you've just been interacting with, as well as an aquarium with many interesting and rare marine species, such as coral and sponges.
Conservation Efforts
Barbados understands the importance of marine life and the island is dedicated to protecting the rare and wonderful species that live in its waters. To support this, Barbados have implemented a number of conservation efforts on the islands including, the Barbados Sea Turtle Project. Sea turtles are fascinating animals and an important natural resource for Barbados. The Barbados Sea Turtle Project focuses on the conservation of the endangered marine turtle species that forage around and nest on Barbados. The Project provides a 24-hour Sea Turtle Hotline (230-0142) year-round which the public and visitors can use to call in information on turtles nesting, hatching of eggs, or lost or injured turtles. Project staff relocate nests made too close to the high tide line, rescue hatchlings disoriented by hotel lights, rehabilitate turtles that have been accidentally hooked or partially drowned in fishing nets and patrol high-density nesting beaches nightly during nesting season.
Coral is one of Barbados' most important natural resources, it protects coastlines from storms and erosion, provides habitat and nursery grounds for fish species as well as jobs and income to the local economy from fishing, recreation, and tourism. The Coral Reef Restoration Alliance Barbados is a non-governmental, non-profit association established to foster conservation and restoration of coral reef ecosystems in Barbados. The Alliance is focused on reef restoration and conservation by consistently monitoring local reefs, growing and transplanting coral fragments and raising awareness about reef protection throughout the island.
For more information about Visit Barbados click here.
Curaçao Dive Site of the Month – Smokeys (Watch Video)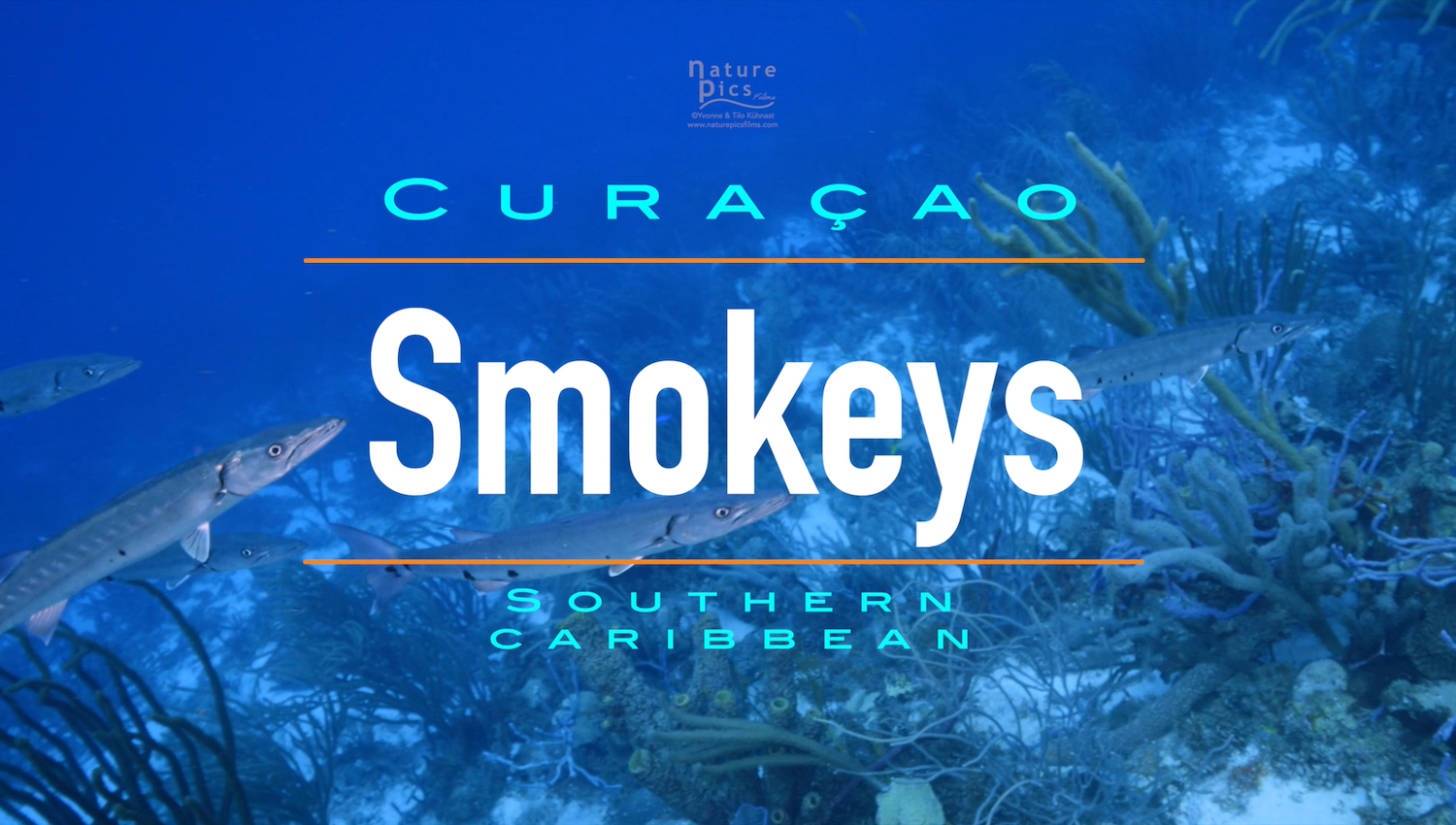 New Video Release: Smokeys near Eastpoint Curaçao.
Learn about https://bit.ly/Smokeys-Dive-Site-Curacao – a Top 10 Dive Site in Curacao located near Eastpoint and arguably one of the best dive sites in the Caribbean.
It rivals the finest dive sites in Belize, Bonaire and the Cayman Islands.
Video produced and edited for Dive Curacao, by NaturePicsFilms.
Coral Spawning Predictions for Curacao and the Southern Caribbean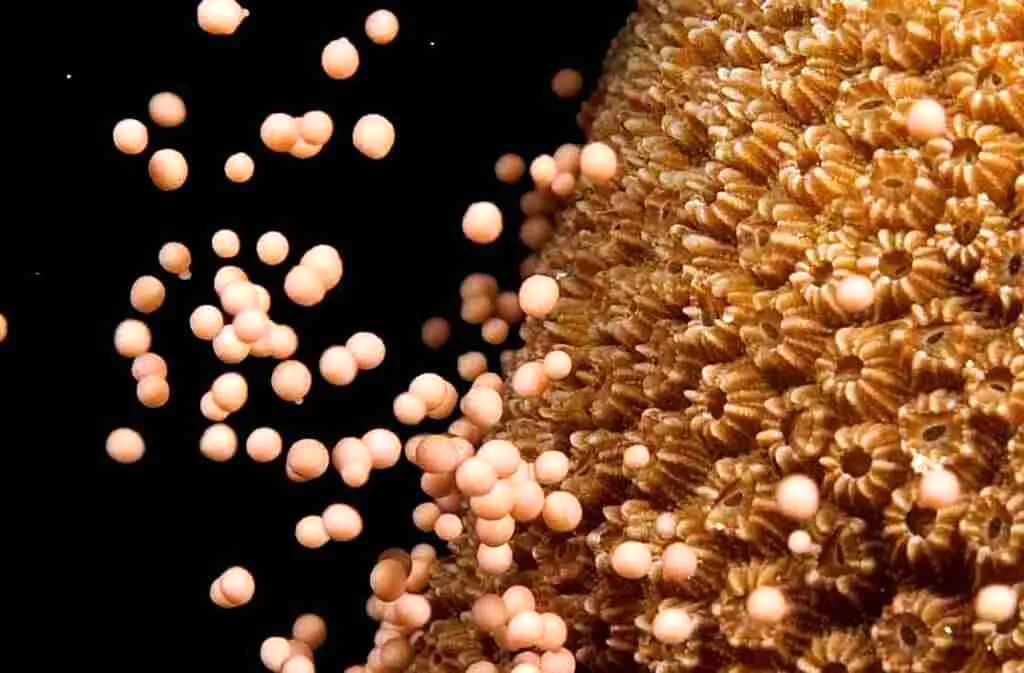 The Caribbean Research and Management of Biodiversity (CARMABI) has released its 2022 annual coral spawning prediction calendar for Curacao and the south Caribbean. This calendar plays a central role in studying the reproductive biology of Caribbean corals and guiding coral restoration efforts for the southern Dutch Caribbean islands.
Based on these predictions, researchers are able to harvest coral gametes that are reared to larvae that can be used to cultivate future coral colonies.
Coral spawning is a miraculous event where entire coral colonies, prompted by the lunar cycle, sunset time and water temperature, release gametes (eggs and sperm) simultaneously. Gametes of one species fertilize another to become fertilized embryos that settle on the ocean floor after days to weeks.
As divers, being able to witness a spawning event is a unique opportunity to enjoy the breathtaking scene as the entire reef becomes engulfed in a blizzard of future corals.
Each year, the Caribbean Research and Management of Biodiversity (CARMABI) releases a calendar to predict when each species of coral is expected to spawn. During these events, researchers from CARMABI, in collaboration with Reef Renewal Bonaire and Reef Renewal Curaçao, also collect gametes to be used to grow new corals in a laboratory setting.
Photo credit = CARMABI