Travelling during a Global Pandemic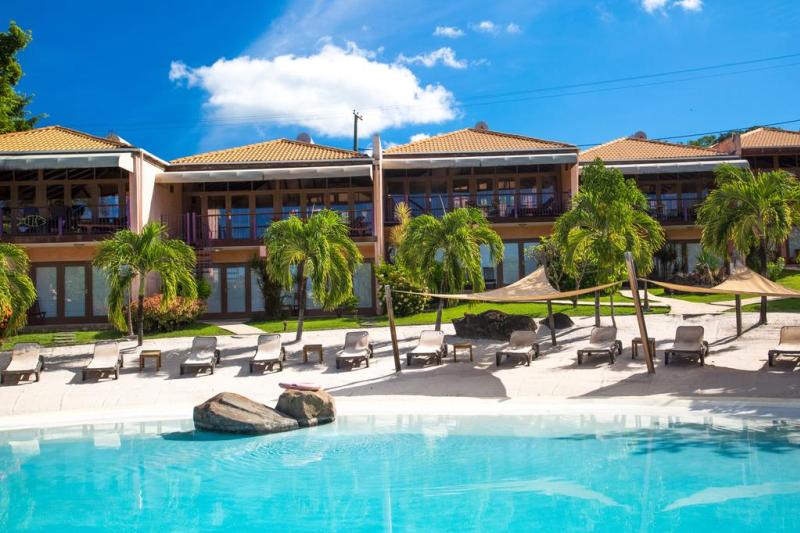 Blog by John Spencer-Ades at The Scuba Place
The year 2020 has been, let's say, interesting, at the least!
The World has been held to ransom by an invisible bug, and the impact has been both deep on a personal level and wide on a global society level. Families have been separated, friends and social life put on hold, people have lost loved ones and businesses have been decimated.
I have learned that I took life for granted to a certain extent – hopping on a plane to go on a dive trip was a very regular activity. Then came COVID-19, and with it, a dawning sense of reality that travel (and indeed diving to a lesser extent) was no longer a right.
With zero income from booking trips for people, plentiful outgoings in the form of giving refunds, and an immediate focus on re-booking existing trips for later in the year, my initial optimism that this would be a short-term thing fell flat on its face when lockdown (v1.0) was implemented.
As the Summer of Discontent extended into the Autumn of Austerity, we focused all of our efforts on constantly monitoring where we were might be able to travel to. The good old FCO list was indeed pretty useless on this note, as it lists only countries that we are allowed to travel back to the UK from, and not necessarily to. The vast majority of the rest of the World doesn't want us anywhere near them it seems. And, to boot, there are numerous countries that didn't accurately publish their entry protocols.
We booked group trips in September to various destinations, and then cancelled them or postponed
them – again. We found new destinations that we could travel to with good diving, booked them, and then the 'green list' changed again. We had clients arrive at Gatwick for their outbound flight, only to be told that the rules had changed again, and they would need to quarantine upon return. And we also had clients in resort have their return to the UK impacted, both by the changes made in entry protocols, and indeed the airlines.
So, arranging travel has been like herding cats this year – every itinerary moved, and multiple times but here is the important bit… we actually got to travel in October.
The FCO list stated travel to Grenada was finally permissible, the Grenada Health Authority had clearly set out their COVID protocols for entry and stay, so we had little or no hesitation in booking a trip – for 18 of us! This was a trip that had been rearranged twice already, but the light was green at last!
And here began the challenge……….
Firstly, and easily, we booked our flights with British Airways – direct to Grenada but in reality, with a scheduled touch down in St Lucia. Then came the pre-departure PCR Testing – we had to have one done (and with negative results of course!) 7 days before departure.
Good old BA have a partnership with one of the testing labs, so we all booked and paid for this on-line, taking advantage of the BA discount. The test kits are sent to you by post, you register them online and take the test.
Planning when to take the test is a task – we flew on a Wednesday, so needed to take the test the previous Thursday at the earliest (for entry validity) and by Friday at the latest to ensure we got the results back in time for our departure. So, we stuck cotton buds down each other's throats, extracted all sorts of bodily fluids, inserted the swab into the test tube, popped them in the post, and waited! The preferential postage service included did the trick, and results were back for some as early as Saturday!
Then less than 20 hours before departure, we received the dreaded email – the flight to Grenada was cancelled! BA offered to take us to either Barbados or St Lucia. Not especially helpful, as both those destinations have different COVID entry requirements and rules for visitors, so for the third time, this trip looked like it was doomed. Those who hadn't checked in got a phone call from yours truly to explain the situation – some of them were on their way to Gatwick from all parts of the country to stay in a hotel the night before!
There were no available flights on domestic airlines between St Lucia and Grenada and we couldn't go to Barbados as PCR tests were required within 96 hours of departure and we now didn't have time to get another test done. Even staying in St Lucia wasn't an option, as the entry rules required prior registration and approval. There was no other route, as all roads to Grenada are via St Lucia, Barbados or the USA, which is an even bigger 'no-no' than the first two choices when it comes to entry, quarantine and all that malarkey.
So, we did what any super-sensible person would have done. Cancel? No – we chartered a private plane
from St Lucia to Grenada, departing some 1 hour after having landed in St Lucia.
Wednesday morning at Gatwick was surreal. Empty. Desolate. Like a ghost-town. Well, apart from the check in lines as there were so many people who hadn't been made aware of the flight cancellation.
Security – I have never been through security so fast, even when flying up in the front of the plane. Boarding was super-efficient and socially distanced, and the plane itself was so clean it could have been brand new.
Reassured by the HEPA filters making the aircraft purportedly as clean as an operating theatre, and with face masks donned, we sat and awaited departure. Sure enough, the doors closed, we backed away from the gate and hit the skies. Passengers on the flight (it was approximately 60% full) were all extremely well behaved, wore their masks, didn't queue for the loos, and generally sat still and helped to empty the bar. This is how a flight should be!
Arriving in St Lucia was even more streamlined – whipped off the plane, personally escorted through test checks, temperature checks, immigration and baggage – and then immediately onto our onward flight. It really could not have been simpler or easier, even with the distraction of spotting a very well-known actor in the queue!
Arriving in Grenada, some 35 minutes after departing St Lucia, was a breeze too. We got a full health briefing, temperature checks and signed our health disclaimers – then it was straight to baggage, immigration, transport, and finally, FINALLY, our resort – True Blue Bay Boutique Resort!
Given the COVID regulations in Grenada, we were to be held in 'quarantine' in the Hotel for the first 4 days, then a test provided by the Ministry of Health on day 5 before being let loose on the island thereafter. Our expectation of quarantine was way more stringent than the reality!
We were shepherded to our rooms, all of which were in one central area, unpacked, and then hit the 'Quarantine Pool' – our very own private pool with bar! What could be better than this?! Meals were served in a separate dining room by the water's edge, and if we didn't want what was offered on the buffet, we ordered a la carte from the menu. In all honesty, it was like having our own private resort!
Diving was permitted too, as Aquanauts Grenada sit right on the dock in the quarantine area, so after a good night's sleep, albeit with a very early rise, we humped our kit onto the dive boat, set up, went through the dive and H+S briefings and off we set!
Day 5 had us all lined up like school children outside of the Medical Centre at the resort. Ministry of Health doctors and nurses put nasty things way too far up our noses and into our throats, and the testing was complete – 24 hours later we were all set free!
Breaking out of the quarantine area was great, and we got to take in the whole resort, have a day trip exploring the island, and use the a la carte restaurant and other pools. As brilliant as it was to be 'free' we missed our own pool!
So, what was travelling in the COVID World really like?
The airports at all stages of the journeys were exceptionally well organised. Social distancing was almost everywhere, and well adhered to. Masks were worn on all flights and at the airports, in transport to and from the resort, and in the resort itself, floor markings were everywhere, together with numerous hand sanitiser stations. Grenada itself, the resort and the dive centre, really got this right, and we had absolutely no fears.
We wore masks in the public areas of the resort, when interacting with staff (at the bar for example) and on the dive boats. We were even given souvenir masks by the Tourist Board!
Was it a hassle? Absolutely not. In truth, the actual travel was very little different to a 'normal' trip (I can remember those, but only just!). We experienced better space – more room on the planes, less crowding at the airports and in resort, and as we travelled as a group, we had our own dive boat. Honestly, it couldn't have been any better!
What we did learn throughout the whole process of planning and execution of travel during this pandemic, is that we had to be, even more so than usual, ready to deal with last minute changes. So, even with a few hiccups on the way out and back that took some fixing, we had a GREAT time, and made it home safe and sound. And, COVID-free too, but just in time for lockdown v2.0.
If we hadn't travelled with ATOL protection, and didn't have comprehensive travel insurance, this could have been a very costly and exhausting experience.
Would we travel again during this pandemic? Yes, and without concern. But only with ATOL and/or ABTA Protection.
Our advice to all who are considering travel during these times is as follows:
Be prepared for changes – flights, transport, COVID rules. If you have a top-notch bonded Travel Agent behind you, you should have little to worry about.
Masks – the cloth ones are super comfortable, and you forget you are wearing them.
Hand sanitiser – take it with you and use it!
And finally, remember you are on holiday – relax, even if it hurts!
As we look to the future, we are hopeful. Vaccines are coming, testing on departure and return is available, and the rules are changing daily, making it less restrictive in terms of where we can go, and return from with shorter or zero quarantine. We expect there to be highs and lows in our ability to travel over the coming months, and we will just have to deal with them as they arise. COVID is by no means over, but we can see a light at the end of the tunnel.
Our sincerest of thanks for all of the expert support and organisation go out to Grenada Ministry of Health, Grenada Tourist Board, True Blue Bay and Aquanauts Grenada. You got it so, so right!
We will be back!
---
Find out more about the worldwide dive itineraries that The Scuba Place offers at
www.thescubaplace.co.uk.
Curaçao Dive Site of the Month – Smokeys (Watch Video)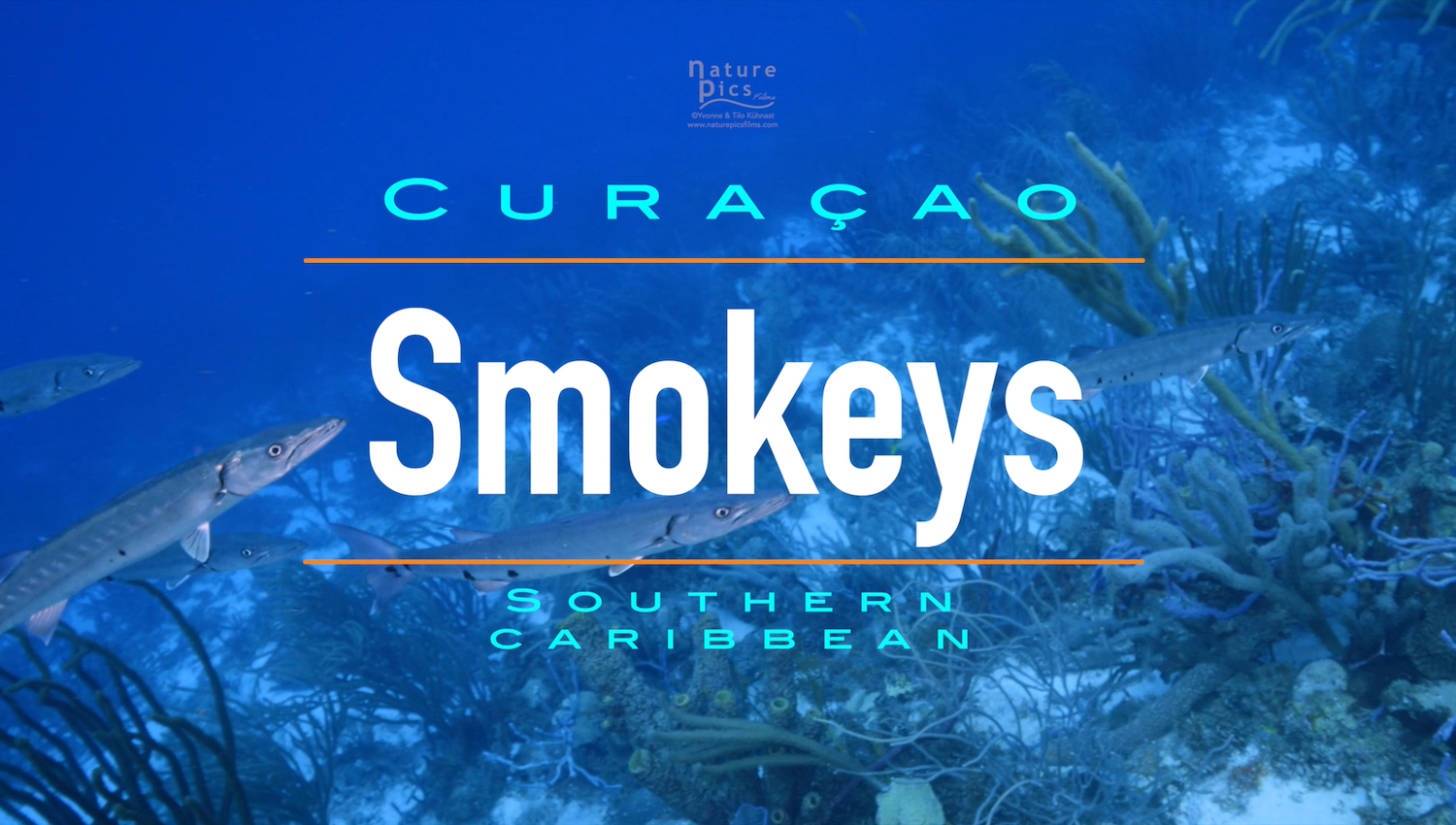 New Video Release: Smokeys near Eastpoint Curaçao.
Learn about https://bit.ly/Smokeys-Dive-Site-Curacao – a Top 10 Dive Site in Curacao located near Eastpoint and arguably one of the best dive sites in the Caribbean.
It rivals the finest dive sites in Belize, Bonaire and the Cayman Islands.
Video produced and edited for Dive Curacao, by NaturePicsFilms.
Top 5 things to do above water on a diving trip to Barbados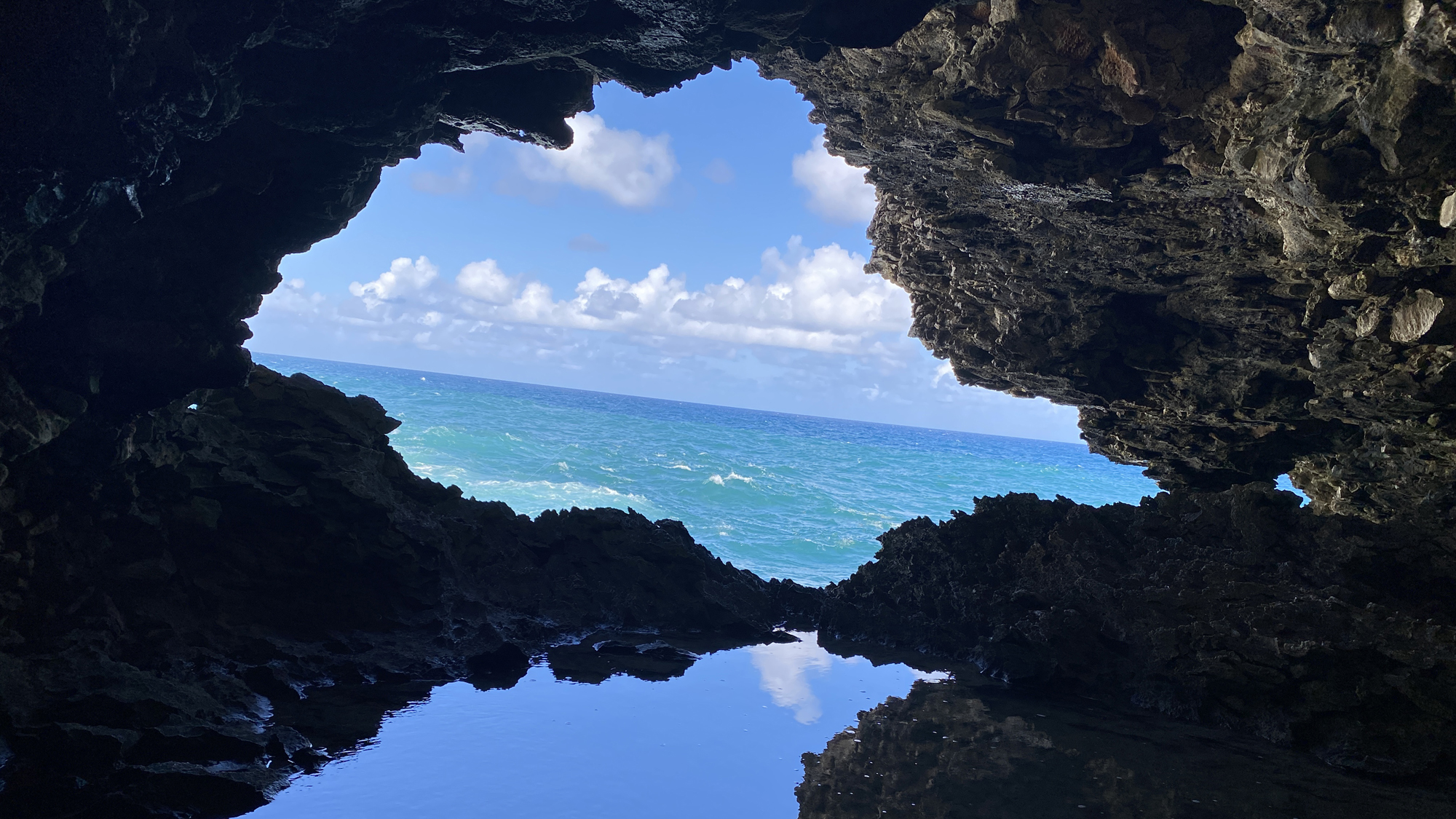 Whilst you will want to spend as much time underwater as possible on any diving trip to Barbados, with its amazing wrecks, reefs and marine life… you will have to spend some time on dry land! So here are our top tips on what to do topside on this stunning Caribbean paradise.
1) Go Caving!
Babados offers the perfect instagram cave experiences. Two stand out from the crowd: Harrison's Cave and Animal Flower Cave.
Harrison's Cave offers a guided tours on a tram to allow you to safely explore these incredible underground caverns. Located in the central uplands of the island, this crystallized, limestone cave is characterized by flowing streams, deep pools of crystal clear water and towering columns.
Animal Flower Cave is named after the anemone's that can be found in the rock pools that sit within the cavern. This is a perfect spot for a photo or two, with the wild coastline visible through the cavern windows that have been carved out by wave action.
Both these tours are great options for your non-diving day before you fly home.
2) Take in a show
I have to admit that we do not usually get excited about an evening show put on for tourists. But just a few minutes into the show at Harbour Lights and we were dancing along with locals and tourists alike. The show is great fun and is full of talented performers. The buffet dinner included with the event is perfect too, with something for everyone. They had to throw us out!
3) Head to the Beach
Barbados is packed with incredible beaches. Some are setup with entertainment, resturants and bars, others are completely deserted. So it is up to you to find your perfect one. Whether you love to surf, want to relax in the sun, or get into the party spirit – there is a beach for you waiting to be discovered.
4) Learn to cook Bajan Style
If you love your food, and are a whizz in the kitchen, then why not spend an evening with a local chef to show you how to cook some of your favourite Bajan dishes. Award winning Chef Creig Greenidge joined us in our hotel to pass on some of his secrets. An amazing evening saw us chatting about our love of Caribbean cuisine, he guided us through a three course meal, even stopping to help us work out what we could replace hard to find ingredients in the UK with. The food was incredible, but it was also a wonderful experience. Great food and wine too!
5) Rum and Food Pairing Dinner
Barbados is the home of rum. This was a perfect way to round off our trip. Set in the Rum Vault at the Colony Club Hotel, we were treated to a private 5 course meal, each course paired with a rum cocktail. Finished with some fine sipping rums and delicious chocolates. Heaven!
Of course there is so much more than these 5 we have picked. So here are a few more things you should try out: Horses on the beach on Sunday mornings; Friday night is party night at the Fish Fry; Eat out! There are too many amazing restaurants to name here. Have a Mango Chow cocktail. Do a rum distillery tour at Mount Gay or St Nicholas Abbey or try our a local craft beer. Most of all – get out and explore. Barbados has so much to offer.
Next up… we will be back underwater exploring one of our favourite diving areas – Carlisle Bay.
For more information about Barbados click here.