The Scuba Genies head to Bonaire! Part 2 of 2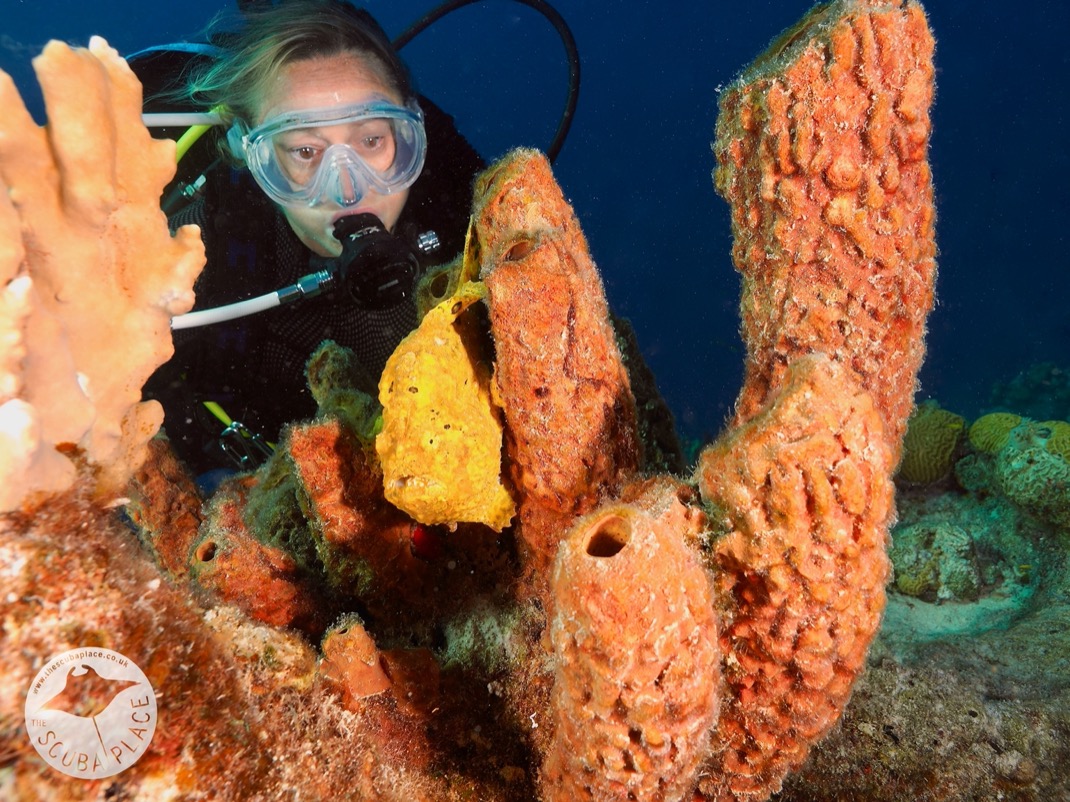 In the second of this two-part blog, The Scuba Genies share their trip report from the Come Dive with Us hosted trip to Bonaire in September 2021. Missed Part One? Read it here!
There is another dive we just must share with you and one that we can confidently call a 'Dive of a Lifetime'. There were 12 of us in our group, and collectively we have logged in excess of 8000 dives in some very special places around the world. And every one of us was totally blown away by this dive! A fellow diver, by way of the Girls that Scuba FB group mentioned that if the timing was right, an ostracod dive was one not to miss. A link to an online article noted that 2 to 5 days after a full moon and 45 minutes after sunset, was the best time to observe the mating ritual of these tiny creatures. And only if they have not been exposed to light of any kind. That meant no streetlights and no torches. NO TORCHES!
We lucked out and were in Bonaire during a full moon and planned our Ostracod dive carefully. One the fifth night after the full moon we headed south to Red Beryl, a site we had previously been to and knew the terrain. We were in awe of the soft coral forest at the site, and this was the perfect environment for the ostracods. As the 'show' only lasts about 20 minutes, we entered the water while it was still light and left a beacon on the shore to help guide us after the dive. We gently finned out over the sand and hovered above the soft coral at around 8 metres as the dark crept in. Little sparks of light started to appear in ones and twos, and then just as we had hoped, chains of these tiny creature were all around us, in hundreds and then thousands! Everywhere you looked, the ostracods were rising to the surface, like underwater fireflies linked together flashing their bioluminescence one after the other, giving us nature's most amazing firework show! The only way I can explain it is seeing thousands of Tinkerbells all at once! 20 minutes later, it was all over so we turned on our torches and headed slowly back to the shallows, happy to find a sleeping turtle, scorpion fish, more octopus and lots of little creatures.
As our holiday inevitably came to an end, we chose a site within minutes of Buddy's called The Invisibles. A highly recommended dive site, we parked up alongside the beach, kitted up and walked down the rock beach and into the water. 95 minutes later, we walked back up the beach with memories of green turtles feeding, free-swimming moray, immense sponges and a plethora of anemones with their tenant critters – shrimp, crabs, and all things fascinating. And back in the sandy shallows we didn't know where to look! A golden spotted snake eel, juvenile angel fish and a box crab that scuttled across the seabed before vanishing into the sand in a finger-click.
In summary, the diving here was very special – it truly lives up to its reputation of being one of the best destinations to visit, and in fact, over-delivered when it came to our expectations from the Caribbean. To mix it up, in addition to shore diving we also scheduled 4 days of boat diving right from the dock at Buddy's. We were able to explore all around Klein Bonaire and reach some of the more difficult shore-entry sites including Karpata and 1,000 Steps. We would recommend this highly if only to get away from a daily dose of sand in your boots!
Buddy's is a full-service dive operation, offering quality accommodation, good food, and the dive centre is as slick an operation as we have ever seen or experienced. The drive-thru tank station is genius for shore diving, the house reef is easily accessed, and the boat diving from the dock on one of their 5 purpose-built dive boats is organised perfectly. Catering for newbies all the way through to technical and rebreather divers, Buddy's delivers it all, and very well. The staff are fun, highly professional, and the whole set-up is geared to making a dive trip work without any fuss. Even the shop is very well stocked with kit, spares, forgotten stuff and replacements for broken things!
Importantly, Buddy's is also a supporter and enforcer of the Marine Park protection rules – the whole of the island is surrounded by a protected marine reserve, so no touching, no gloves, no pointy-sticks. Turtle nesting and coral regeneration programmes are evident, and given the fantastic health of the reefs, the protection initiatives and regulations work.
Would we go back? Without any hesitation, and repeatedly!
Bonaire delivered the goods. Great diving, great accommodation and freedom to dive wherever and whenever you want – especially with the tanks on the house reef available 24/7. A perfect destination for dive clubs and groups as the 3–bedroom apartments really work.
Bonaire is exceptional value for money. There are very few places on this planet where you can dive so much for so little in a great marine environment.
Key Facts:
Getting there: Flights with KLM to Bonaire depart from any major UK airport via Amsterdam. From London Heathrow it was a 12-hour total flight time. An extra 23kg bag also costs less than £90 return if booked in advance.
Air temperature: Tropical – average daily temperature throughout the year is 31', reasonable rainfall (passes quickly) and the sea breezes are most welcome!
Water temperature: 28-30°C. A 1-3mm full suit is recommended to protect from scratches and stings and to keep the sand out.
Visa requirement: No tourist visa was required, but under COVID there are protocols in place. See https://www.bonairecrisis.com/en/travel-to-bonaire/ for the current requirements.
Currency: US Dollar with ATMs easily found, and all major credit cards are accepted.
Electricity: 120V with American 3- and 2-pin plugs. Our US/UK converters worked without issue
Accommodation: You mention Bonaire and Buddy Dive Resort is the first place people mention. Only 10 minutes from the airport makes for a super simple transfer. Multiple room types, all with kitted out kitchens and air-conditioned bedrooms. Two pools, two restaurants, full-service dive shop and staff always around to answer questions or lend a hand.
Diving: With both world class shore and boat diving available, warm and clear water, abundant marine life, coral and sponges like you've never seen, what more could you ask for?
Price Guide: Expect from £1500 per person based on two sharing for 7 nights with bed and breakfast. Unlimited shore and house reef diving, Nitrox and car rental all included. Return flights and transfers also included.
Additional costs:
STINAPA Marine Park passes: $45 per calendar year. We purchased ours online prior to departure and carried a copy in the vehicle when shore diving.
Buddy Dive Vehicle Insurance: $19 per day of vehicle rental for one named driver for the duration of your stay. For an extra $5 you can name another driver for a day. This was added to the room bill, and we split the cost with the rest of our apartment.
Our Advice: Stay longer…. 10 days would be the perfect amount of time in our opinion to get the most out of the shore and boat diving. And with numerous flights during the week to choose from, any duration can easily be arranged.
---
Find out more about the worldwide dive itineraries that The Scuba Place offers at
www.thescubaplace.co.uk.
Jeff chats to… Christopher Bartlett, MD of Indigo Safaris, about scuba diving in Dominica and Mexico (3 of 5)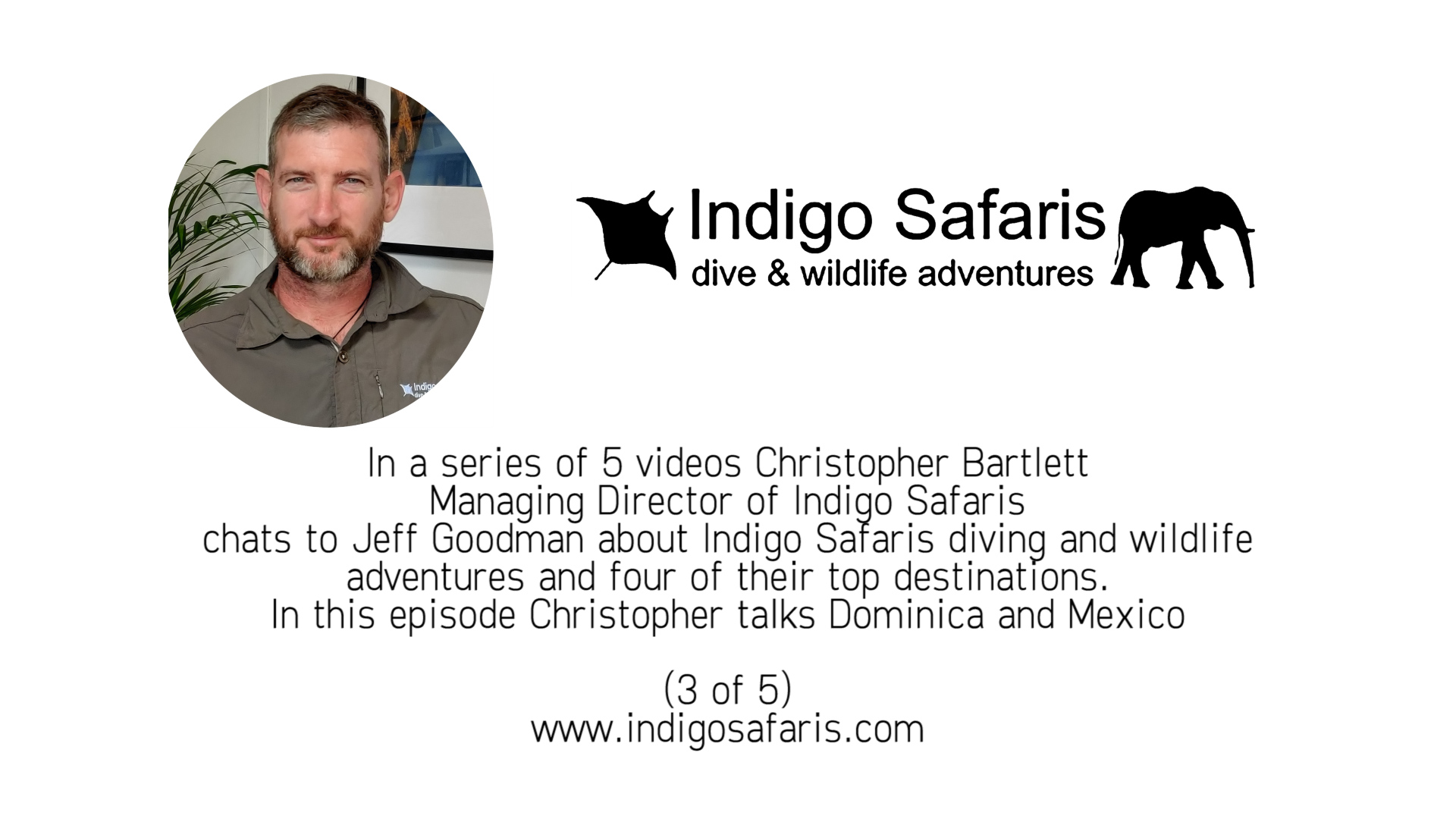 In the third in this exclusive series of five videos, Jeff Goodman, Scubaverse Editor-at-Large, chats to Christopher Bartlett, Managing Director of Indigo Safaris, about their diving and wildlife adventures, and some of their top destinations. In this episode Christopher talks about Dominica and Mexico.
For more information, please visit www.indigosafaris.com
Rather listen to a podcast? Click on this link to listen HERE.
Diving with… Ben Williams and Kay Van Leuven, Sunchaser Scuba, British Virgin Islands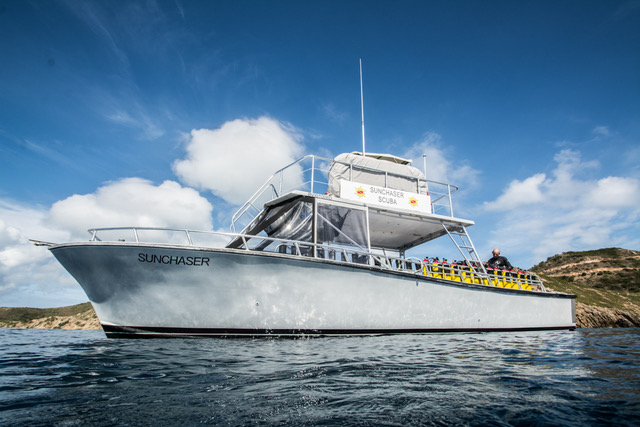 In this ongoing series, we speak to the people who run dive centres, resorts and liveaboards from around the world about their businesses and the diving they have to offer…
---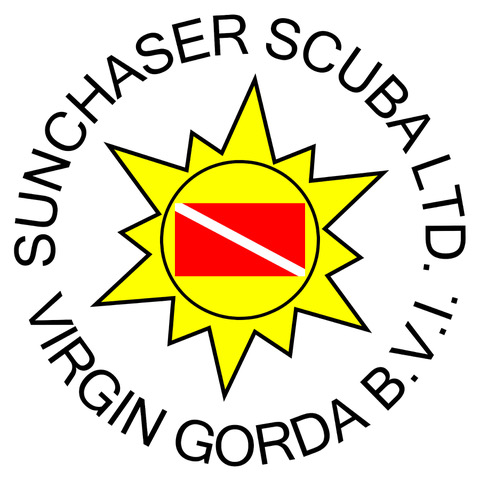 What is your name?
Ben Williams and Kay Van Leuven
What is the name of your business?
Sunchaser Scuba
What is your role within the business?
Owner/operator
How long has the business operated for?
32 years in total and we have been here since 2010, working for the previous owner, then bought the current company from him starting in 2015.
How long have you dived for, and what qualification are you?
Ben since 2003 and he is a PADI MSDT and SDI instructor
Kay since 2010 and she is a PADI MSDT and SDI instructor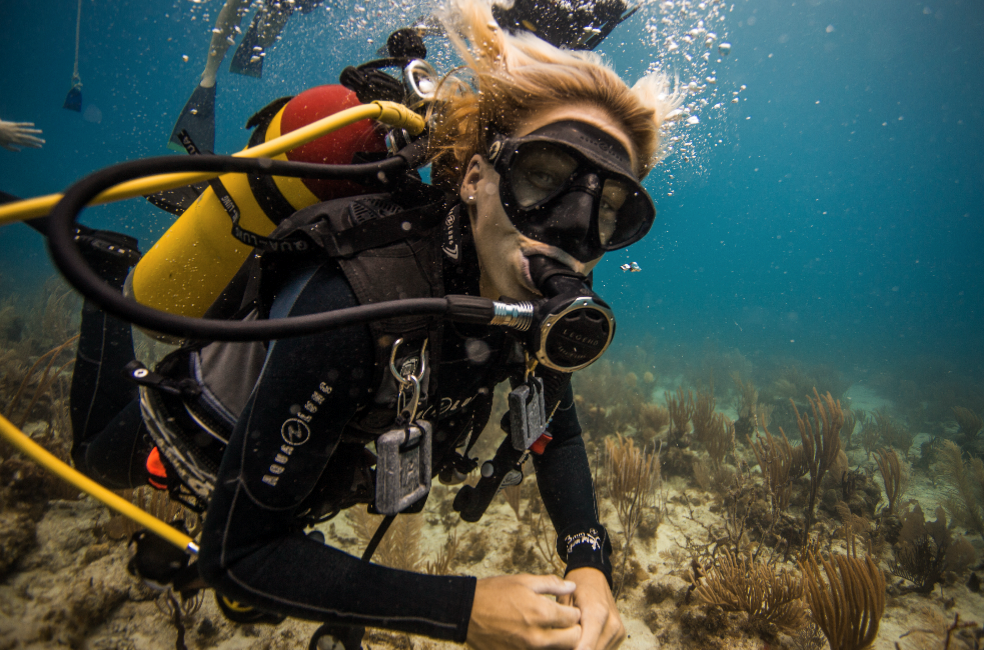 What is your favorite type of diving?
Ben loves pinnacle dives; Kay loves shallow coral dives
If you could tell people one thing about your business (or maybe more!) to make them want to visit you, what would it be?
We offer valet diving for a trip of your lifetime. Personal service is key in our business, together with small groups.
What is your favourite dive in your location and why?
Ben favorite dive is the Invisibles because of the amount of marine life; Kay favorite dive is the wreck of the Rhone, because of it's historical value, marine life and the amount of coral growth on it.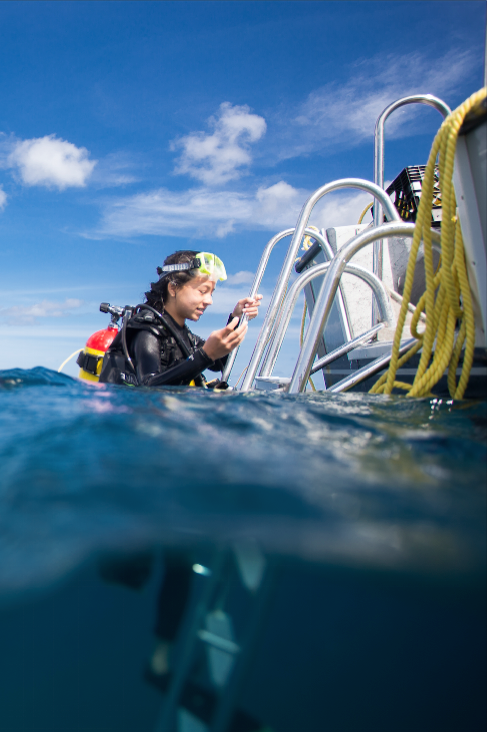 What types of diving are available in your location?
We offer reef and wreck diving, rendez vous diving with your charter boat so we can pick you up straight off your boat.
What do you find most rewarding about your current role?
Being able to dive every day and show the underwater world of the BVI
What is your favorite underwater creature?
Ben's favorite is sharks and for Kay it is dolphins.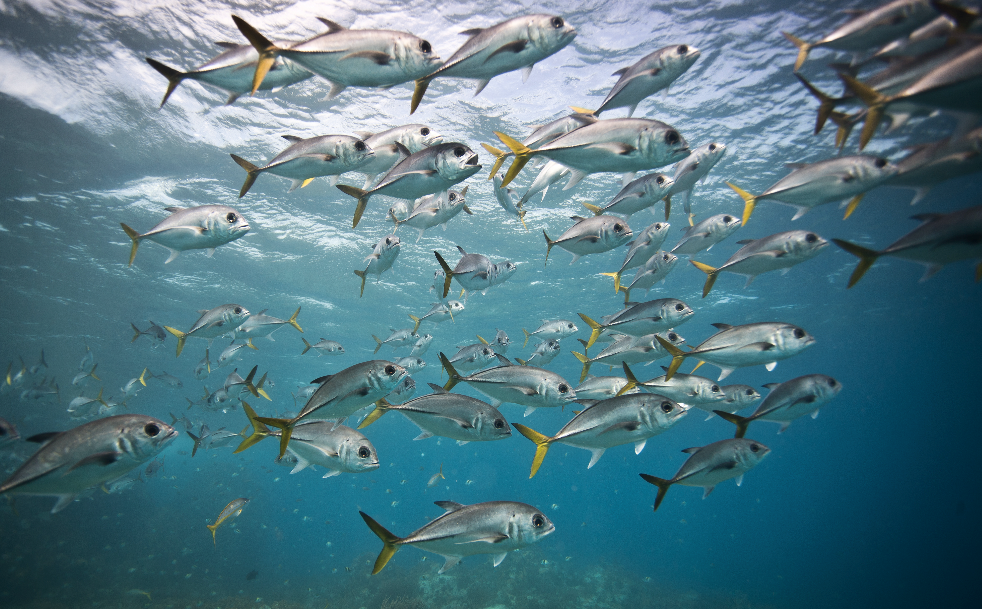 As a center what is the biggest problem you face at the moment?
Ever rising supplier prices.
Is your center involved in any environmental work?
Yes, we do treatment for STCLD, shark sightings and beach clean ups
Are there any exciting changes / developments coming up in the near future?
The hotel we work out of is still recovering from the 2017 hurricane so more places to stay will be coming along in the future. We have an amazing local non profit called Beyond The Reef in the BVI who are always making new artificial reefs.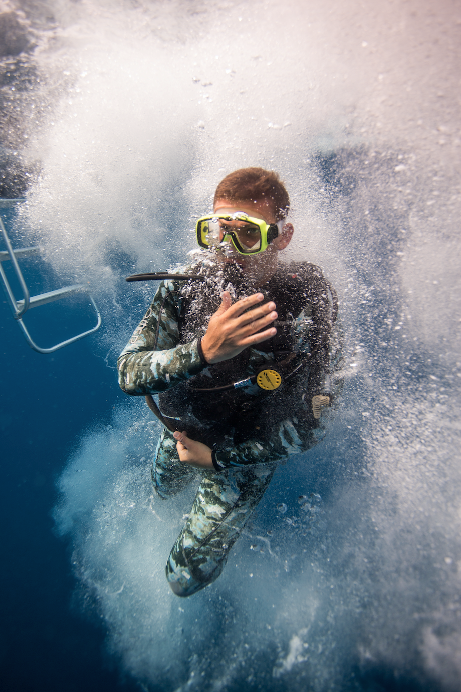 How do you see the SCUBA / Freediving / snorkeling industry overall? What changes would you make?
We feel it is a great industry and it is very rewarding being able to teach people to dive and therefore increase awareness. One of the biggest changes that would be great to change is to be able to make things cheaper so it is more accessible to our local kids/divers and therefore increase the number of divers in our local community.
Finally, what would you say to our visitors to promote the diving you have to offer?
The BVI is very underrated and untouched, making it a great destination for both novice and
experienced divers.
Where can our visitors find out more about your business? 
www.sunchaserscuba.com
info@sunchaserscuba.com
+12833442766
https://www.instagram.com/sunchaser_scuba/
https://www.facebook.com/sunchaserscuba/