Sea Turtles rescued in Grenada during clean up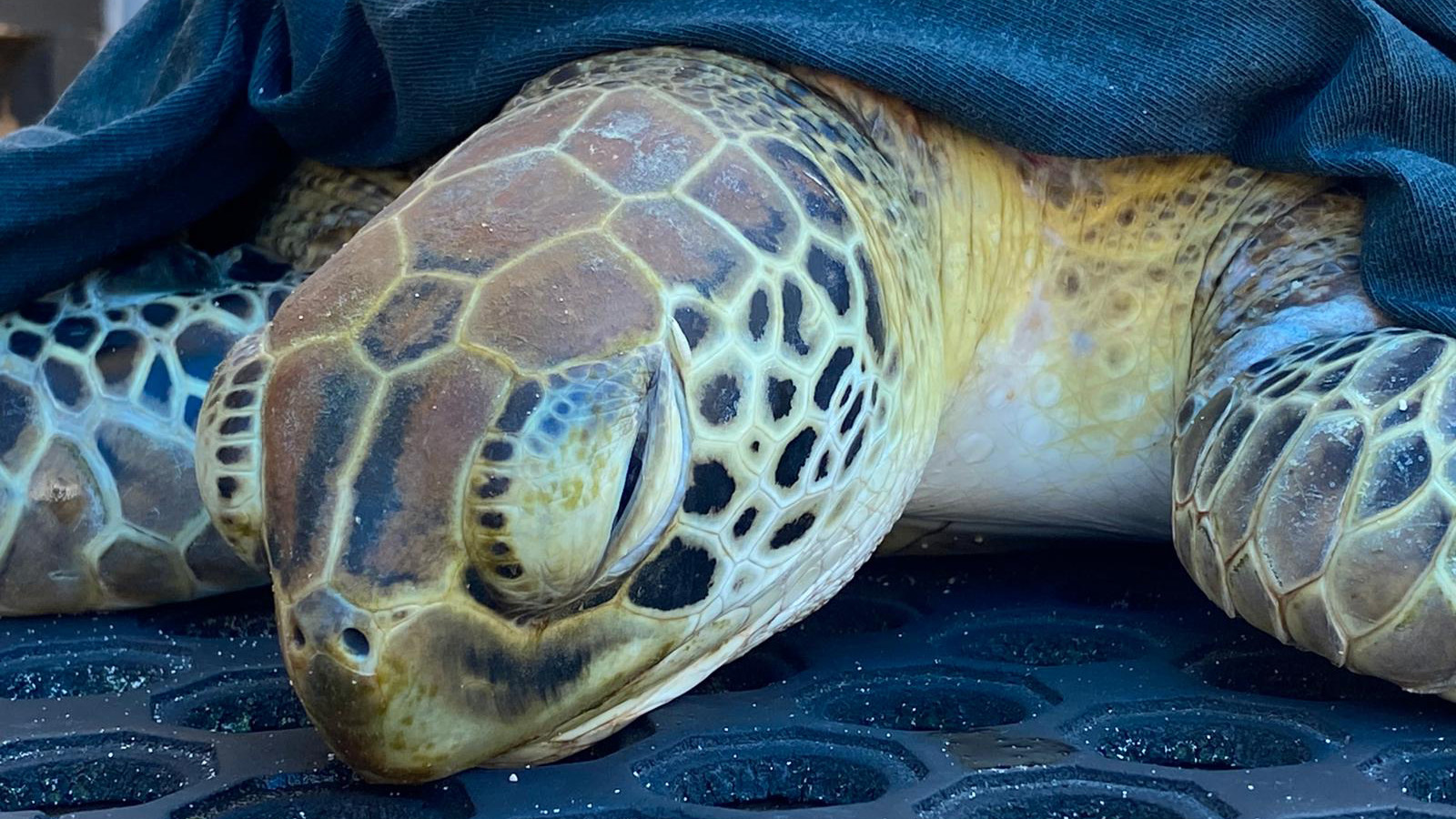 On Feb 20th twenty volunteers gathered for one of Eco Dive's regular monthly clean up dives off Grand Anse Beach in Grenada, a shore dive site adopted by Eco Dive under the Project AWARE Adopt a Dive Site programme. With a mix of snorkelers, freedivers and scuba divers, including junior divers, the squad set out to find and recover as much 'treasure' as possible from the patch reef, sand patches and extensive seagrass beds skirting the beautiful 2 mile beach.
With a plan in place to cover as much of the beach as possible and focus on the high risk areas (storm drains, public jetty, public park accesses) the group set off. Divers were dropped by the dive boat up the beach in teams, a meeting time was set, mesh bags were issued and the they were off. Two more teams one of divers and a snorkel/freediving team headed off from the dive shop to cover the home base and down current zone of the beach.
With the clean-up underway the beach station was set up for sorting, counting and weighing of the haul. The debris gets sorted and the data recorded with Project AWARE to help track global trash trends and local hot spots and events. The first team back to the beach however was the freediving team, and they brought a VIP. Found tangled in kite line was a juvenile Green Sea Turtle. These juvenile turtles love this seagrass habitat off Grand Anse Beach and there is a rotating population of juveniles that join snorkelers regularly.
The team at Eco Dive are familiar with these endangered babies and work closely with Ocean Spirits, a local conservation organization, to tag and monitor these juveniles in the hopes of gaining more information on their movements, risks, health and a better estimate on the size of the local population. For anyone who has worked with a sea turtle project before you would know that catching a wild turtle is a stealth act of athleticism, especially juvenile Green's who are deceptively quick when motivated. To see our snorkel team carrying a turtle (on a non-tagging day) had to mean something was amiss.
Sure enough timing on this clean up dive turned out to be serendipitous. This little turtle, later named Cora, was alive but exhausted. She had managed to tangle herself in a kite line and struggled so much that the line that immobilized her fore-flippers and dug cuts into her skin. Unable to reach the surface this little baby was struggling for her life, so she provided no resistance to rescuers as they freed her up to the surface and back to the dive shop for some TLC.
The right place right time nature of the day continued… with Ocean Spirits' Director, Chair and veterinarian was on the clean up dive already, there were a further 5 veterinarians also on the clean up dive (it turns out vets love to help save the ocean and make great clean up dive buddies!) so little Cora was in good hands. Cora received some antibiotics to help prevent infection in her cuts, some fluids to help her relax and a safe place to stay for 4 days before her release safely back into the sea. Normally turtles would be tagged at the base of their fore-flippers to help identify repeat individuals and track growth etc however with the tissue damage and bruising Cora suffered under her fins on this occasion she was not tagged but marked with her name and well wishes on her shell and set free.
As for the trash clean-up dive the team successfully removed more than 38 kg of trash from the sea including 2 kites, 10+ kite lines, fishing line and lots of plastics and clothing. Juvenile octopus, mantis shrimp, cleaner shrimp, crabs, grunts, wrasse and gobies were found within the trash treasures and were released back to the sea by the sorting volunteers. Cora definitely stole the show and had all of the volunteers extra grateful for having made the effort to come out and join the clean up. More kite line remained in the sea however as some run for 100's of meters. A plan was made by some particularly keen volunteers to come back during the week and target some of the known areas where kite line remained, the Eco Dive crew also committed to daily clean up dives for the week to get these lines out of the sea.
As the working week started, Eco Dive were back to their daily routine and booked a clean up dive with just 4 regulars for the next Friday morning. The divers were out for an hour and one of the dive teams found another turtle tangled. A different turtle, and a different kite line, but a very similar scenario. Kite line in the spring windy season is a known risk item that is found on the clean ups but a tangled turtle has never been found before until this week, and now they had rescued two! A call went out to Ocean Spirits saying "you'll never believe me but .." and the dive team got to work freeing the second turtle of the week from a fore-flipper straight jacket caused by kite line.
This juvenile green sea turtle, slightly bigger than Cora, was named Aurelia, after Eco Dive's Junior Open Water Diver who is an adamant clean up diver and has been on a trash mission for weeks. Aurelia weighted in at just over 7 kg and was exhausted but safe.
Eco Dive's tally for their clean up dives for the week: they removed over 50 kg of lines and plastic from the sea and rescued two baby turtles. A pretty good week all round!
For more information, or to join a clean up day, with Eco Dive Grenada visit their website by clicking here. You can also follow them on Facebook and Instagram.
Curaçao Dive Site of the Month – Smokeys (Watch Video)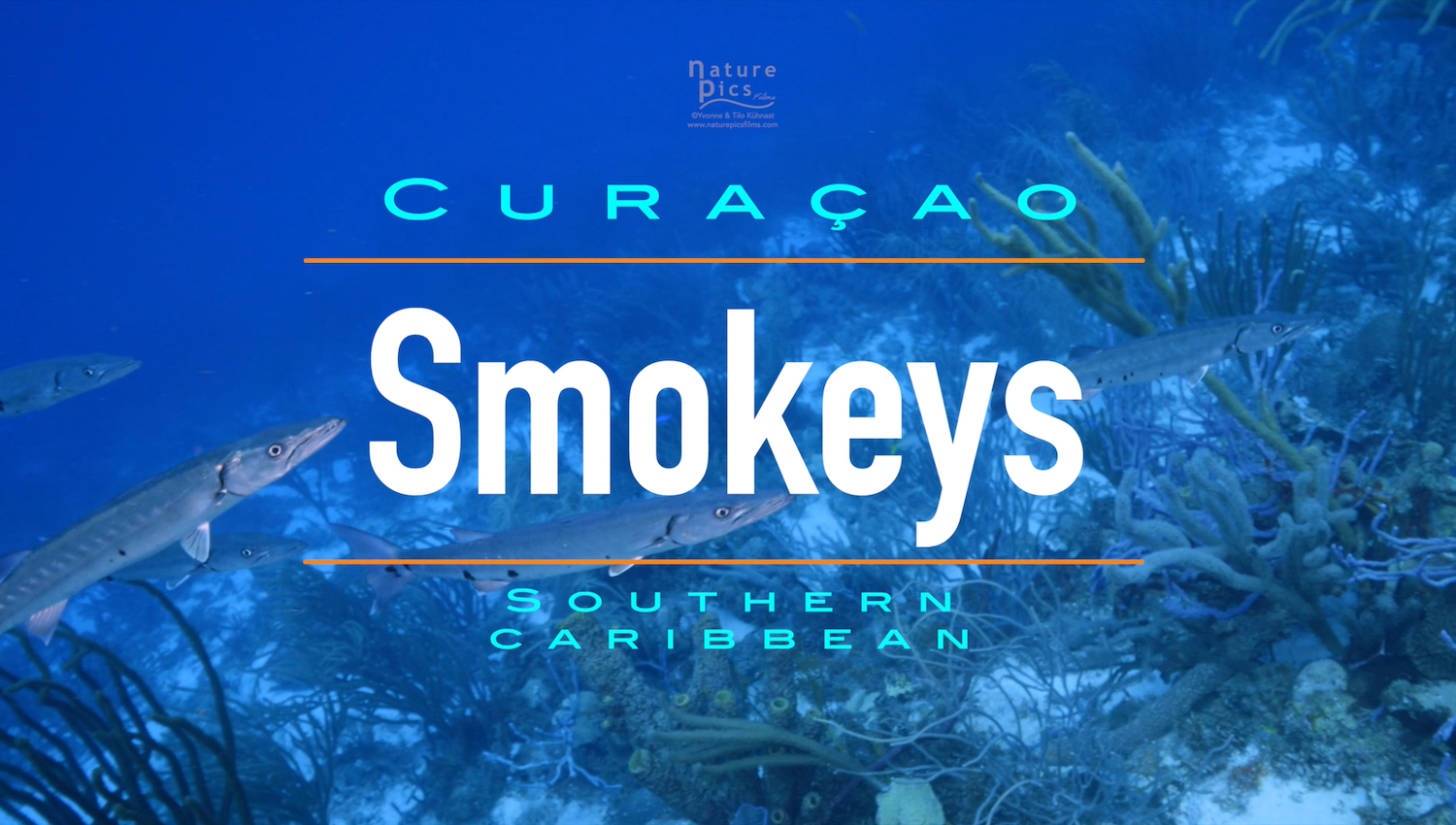 New Video Release: Smokeys near Eastpoint Curaçao.
Learn about https://bit.ly/Smokeys-Dive-Site-Curacao – a Top 10 Dive Site in Curacao located near Eastpoint and arguably one of the best dive sites in the Caribbean.
It rivals the finest dive sites in Belize, Bonaire and the Cayman Islands.
Video produced and edited for Dive Curacao, by NaturePicsFilms.
Top 5 things to do above water on a diving trip to Barbados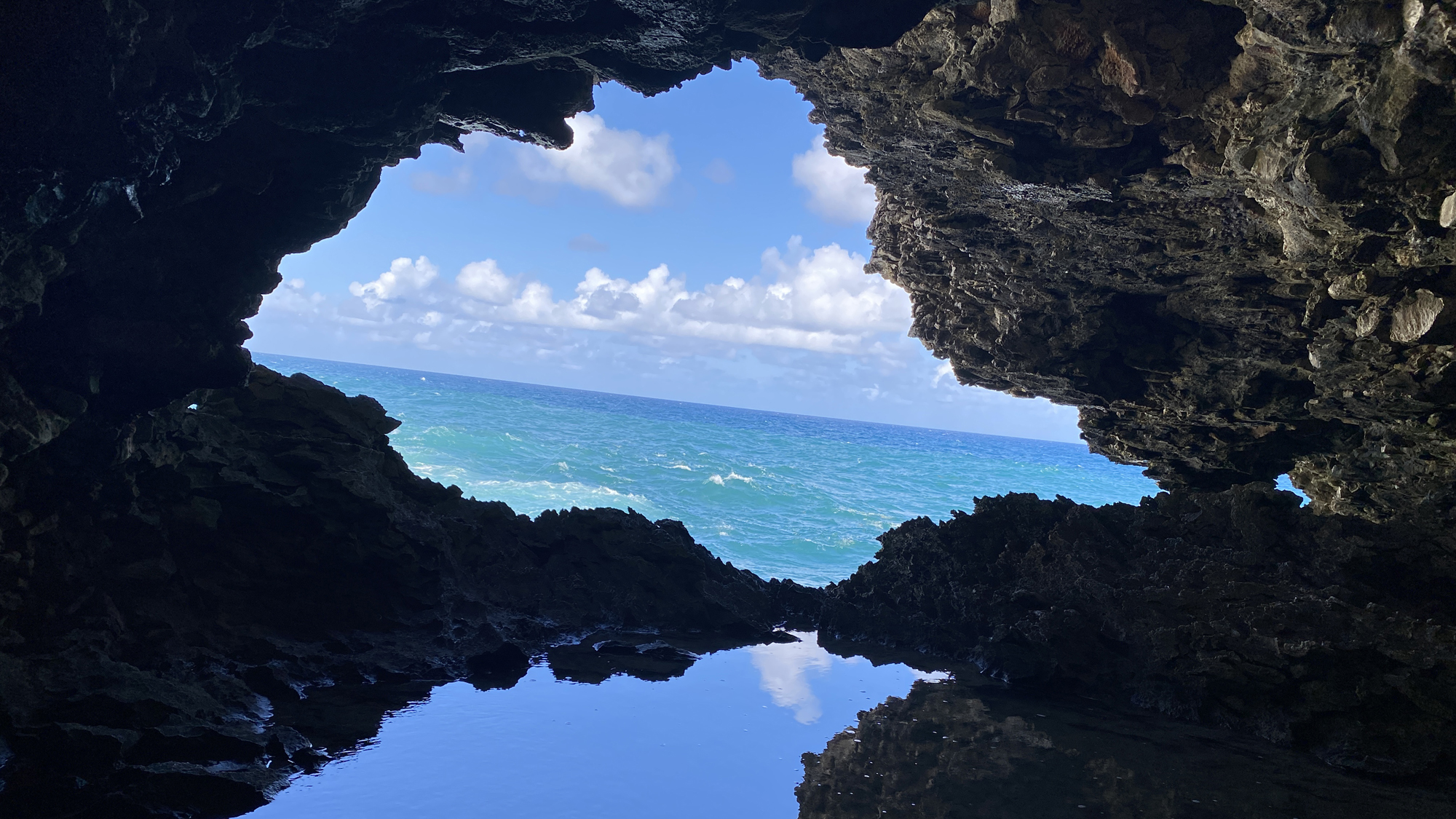 Whilst you will want to spend as much time underwater as possible on any diving trip to Barbados, with its amazing wrecks, reefs and marine life… you will have to spend some time on dry land! So here are our top tips on what to do topside on this stunning Caribbean paradise.
1) Go Caving!
Babados offers the perfect instagram cave experiences. Two stand out from the crowd: Harrison's Cave and Animal Flower Cave.
Harrison's Cave offers a guided tours on a tram to allow you to safely explore these incredible underground caverns. Located in the central uplands of the island, this crystallized, limestone cave is characterized by flowing streams, deep pools of crystal clear water and towering columns.
Animal Flower Cave is named after the anemone's that can be found in the rock pools that sit within the cavern. This is a perfect spot for a photo or two, with the wild coastline visible through the cavern windows that have been carved out by wave action.
Both these tours are great options for your non-diving day before you fly home.
2) Take in a show
I have to admit that we do not usually get excited about an evening show put on for tourists. But just a few minutes into the show at Harbour Lights and we were dancing along with locals and tourists alike. The show is great fun and is full of talented performers. The buffet dinner included with the event is perfect too, with something for everyone. They had to throw us out!
3) Head to the Beach
Barbados is packed with incredible beaches. Some are setup with entertainment, resturants and bars, others are completely deserted. So it is up to you to find your perfect one. Whether you love to surf, want to relax in the sun, or get into the party spirit – there is a beach for you waiting to be discovered.
4) Learn to cook Bajan Style
If you love your food, and are a whizz in the kitchen, then why not spend an evening with a local chef to show you how to cook some of your favourite Bajan dishes. Award winning Chef Creig Greenidge joined us in our hotel to pass on some of his secrets. An amazing evening saw us chatting about our love of Caribbean cuisine, he guided us through a three course meal, even stopping to help us work out what we could replace hard to find ingredients in the UK with. The food was incredible, but it was also a wonderful experience. Great food and wine too!
5) Rum and Food Pairing Dinner
Barbados is the home of rum. This was a perfect way to round off our trip. Set in the Rum Vault at the Colony Club Hotel, we were treated to a private 5 course meal, each course paired with a rum cocktail. Finished with some fine sipping rums and delicious chocolates. Heaven!
Of course there is so much more than these 5 we have picked. So here are a few more things you should try out: Horses on the beach on Sunday mornings; Friday night is party night at the Fish Fry; Eat out! There are too many amazing restaurants to name here. Have a Mango Chow cocktail. Do a rum distillery tour at Mount Gay or St Nicholas Abbey or try our a local craft beer. Most of all – get out and explore. Barbados has so much to offer.
Next up… we will be back underwater exploring one of our favourite diving areas – Carlisle Bay.
For more information about Barbados click here.