Scubaverse's Nick and Caroline Robertson-Brown appointed Bahamas Dive Ambassadors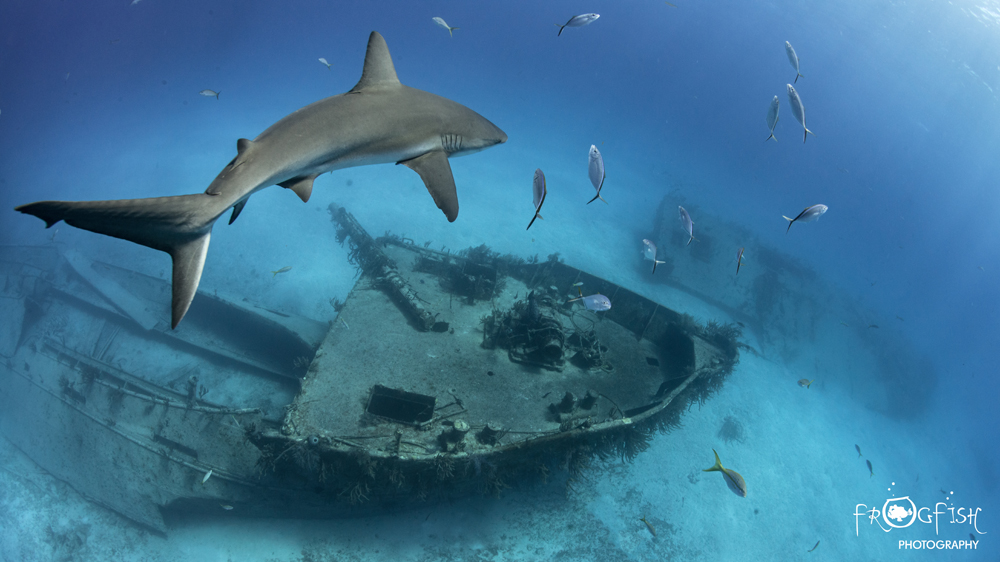 Nick and Caroline Robertson-Brown of Frogfish Photography, along with Adam Hanlon of Wetpixel, have been selected as Diving Ambassadors for the Islands of The Bahamas.
When authors and photojournalists, Nick and Caroline Robertson-Brown, first visited The Bahamas as dive instructors in 2002, they did not expect that experience to come full circle. The couple from Manchester, England have been appointed Diving Ambassadors for The Islands of The Bahamas. The historic announcement was made by Ellison Thompson, Deputy Director General, Bahamas Ministry of Tourism & Aviation (BMOTA), in light of the couple's outstanding works in shark and marine conservation, diving, travel, photography, journalism and their unwavering love for The Bahamas.
"This is a very special appointment for us," said Thompson. "It signals our dual belief and commitment to sharing, protecting, preserving and promoting our beautiful environment and natural resources, which for us, are our pristine, crystal-clear waters and rich marine life."
"Astronauts recently captured the waters of The Bahamas from outer space, and declared it to be the prettiest place on earth. Now, the world will also know of its astonishing underwater beauty, through Nick and Caroline's appointment and work," said Mr. Thompson.
The couple, who are both PADI and SSI Master dive instructors, have each conducted over 5,000 dives globally, but it is their dive on Tiger Beach in Grand Bahama that is their most memorable experience.
"We had been dreaming of diving with Tiger sharks for years and had tried at a number of different locations, globally. While in Grand Bahama, on the only single day we had to make this dream a reality, we got into the water, despite inclement weather conditions and substantial current.
We descended to the sandy seabed with twice our normal weighting and within a few seconds were approached, up-close, by three large female Tiger sharks, who swam in front of our cameras and over our heads. We watched with amazement, as these magnificent predators entertained us," said Caroline.
"There is so much to love about The Bahamas, but the thing that really stands out for us is that the waters surrounding the islands are a shark sanctuary. There are so few places in the world where shark protection has been taken so seriously and they are fully safeguarded. Just this alone, is part of what makes The Bahamas an exceptional place to dive. Sharks make for healthy eco-systems and coral reefs and it is amazing to be able to encounter so many different species in clear, blue, warm water. To be able to island hop, dive reefs and wrecks as well as relax on pristine white and pink beaches makes The Bahamas a truly magical place," said Nick.
Over the years, Nick and Caroline have conducted many dive and underwater photography trips to The Bahamas and have provided news coverage of their experiences in Sport Diver, Wildlife Photography World, Scubaverse, and Dive Travel Adventures and have photographed all of the shark dives, reefs, and wrecks in The Bahamas, including in Grand Bahama, Bimini, Nassau, Abaco, Andros, Cat Island, Exuma and Harbour Island.
The multiple award-winning photographers and published authors have also won the Caribbean Tourism Organization's Photojournalist of the Year Award for their features on Shark Diving in The Bahamas.
"We are passionate about sharing our diving experiences in The Bahamas and already include it in all of our talks at dive shows, photo and dive clubs and in our talks to groups about marine conservation. Our articles about diving in The Bahamas have won numerous awards because our love for the islands shines through in our writing. We have featured The Bahamas in each of our diving books, and so this Dive Ambassador appointment is a perfect, natural progression for us to continue to promote diving in The Bahamas."
The couple is currently writing a book on the history of diving in The Bahamas, and as Dive Ambassadors, they will work alongside officials of the BMOTA in promoting The Bahamas' dive product, at tradeshows and on fam trips.
The Bahamas remains an unspoiled destination offering pristine, crystal clear turquoise waters, with visibility in some places exceeding 200 ft. in depth. The country's diverse dive experiences, ranging from reef to wreck and exploration of underwater caves to big animal encounters, are well known and have, over consecutive years, won top awards and recognition including Scuba Diving Magazine Readers Choice Awards for Best Big Animals, Best Overall Destination, Best Cave Diving, Best Snorkeling, Best Value, Best Wreck Diving, Best Wall Diving, Best Advanced Diving, Best Photography, Best Shore Diving, Best Macro Life and Best Health of Marine Life.
Now open for business, visitors can enjoy the peace, serenity and security provided in The Bahamas' 700- island chain.
For further information and visitor entry requirements, visit www.bahamas.com/travelupdates.
Curaçao Dive Site of the Month – Smokeys (Watch Video)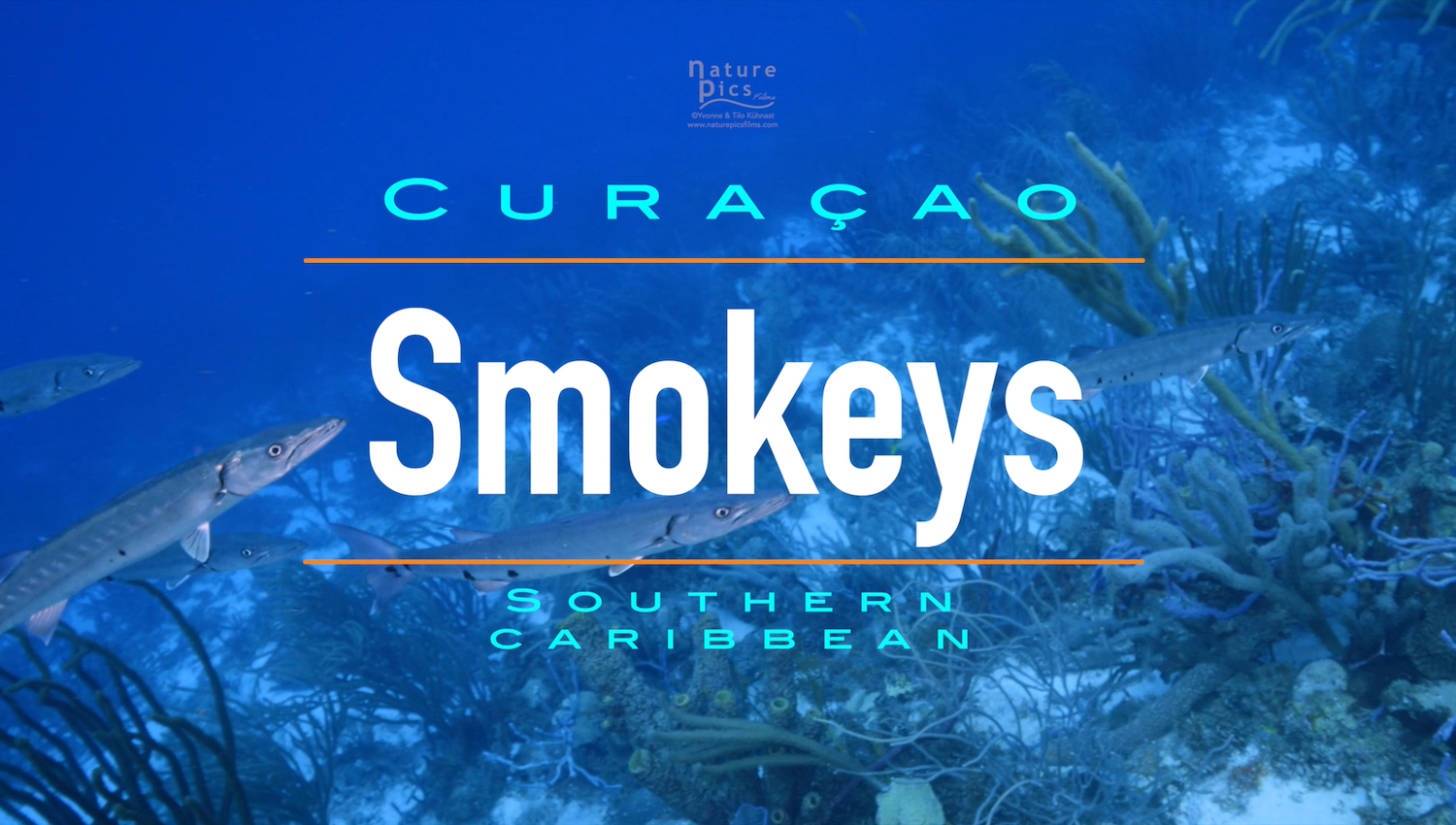 New Video Release: Smokeys near Eastpoint Curaçao.
Learn about https://bit.ly/Smokeys-Dive-Site-Curacao – a Top 10 Dive Site in Curacao located near Eastpoint and arguably one of the best dive sites in the Caribbean.
It rivals the finest dive sites in Belize, Bonaire and the Cayman Islands.
Video produced and edited for Dive Curacao, by NaturePicsFilms.
Coral Spawning Predictions for Curacao and the Southern Caribbean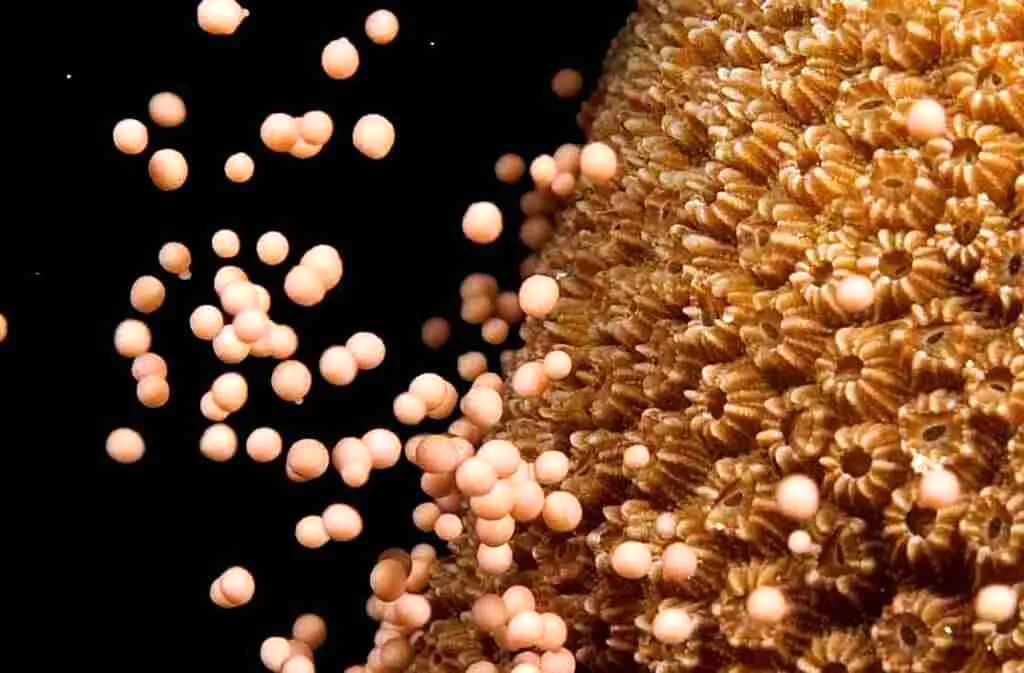 The Caribbean Research and Management of Biodiversity (CARMABI) has released its 2022 annual coral spawning prediction calendar for Curacao and the south Caribbean. This calendar plays a central role in studying the reproductive biology of Caribbean corals and guiding coral restoration efforts for the southern Dutch Caribbean islands.
Based on these predictions, researchers are able to harvest coral gametes that are reared to larvae that can be used to cultivate future coral colonies.
Coral spawning is a miraculous event where entire coral colonies, prompted by the lunar cycle, sunset time and water temperature, release gametes (eggs and sperm) simultaneously. Gametes of one species fertilize another to become fertilized embryos that settle on the ocean floor after days to weeks.
As divers, being able to witness a spawning event is a unique opportunity to enjoy the breathtaking scene as the entire reef becomes engulfed in a blizzard of future corals.
Each year, the Caribbean Research and Management of Biodiversity (CARMABI) releases a calendar to predict when each species of coral is expected to spawn. During these events, researchers from CARMABI, in collaboration with Reef Renewal Bonaire and Reef Renewal Curaçao, also collect gametes to be used to grow new corals in a laboratory setting.
Photo credit = CARMABI