Scubaverse's Nick and Caroline Robertson-Brown appointed Bahamas Dive Ambassadors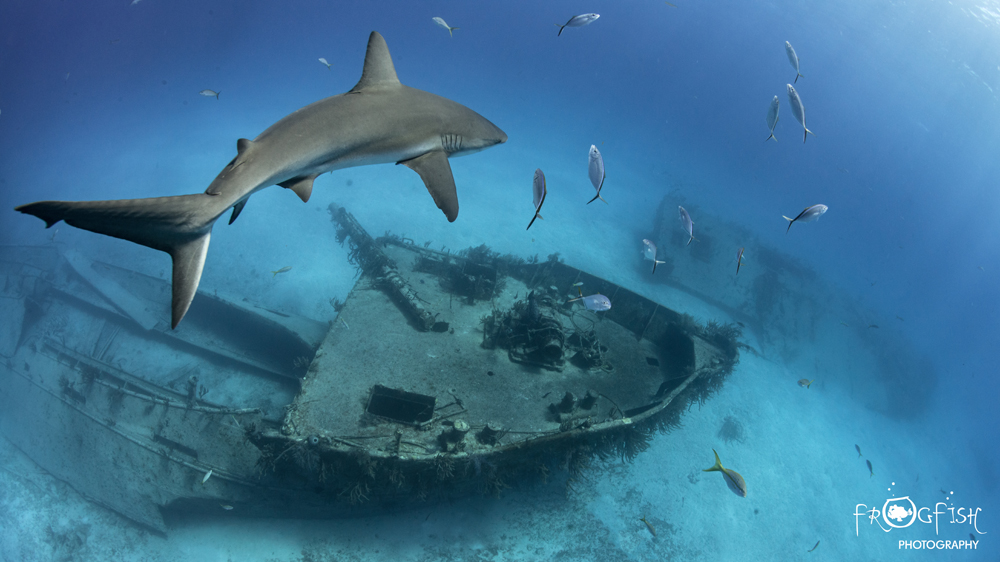 Nick and Caroline Robertson-Brown of Frogfish Photography, along with Adam Hanlon of Wetpixel, have been selected as Diving Ambassadors for the Islands of The Bahamas.
When authors and photojournalists, Nick and Caroline Robertson-Brown, first visited The Bahamas as dive instructors in 2002, they did not expect that experience to come full circle. The couple from Manchester, England have been appointed Diving Ambassadors for The Islands of The Bahamas. The historic announcement was made by Ellison Thompson, Deputy Director General, Bahamas Ministry of Tourism & Aviation (BMOTA), in light of the couple's outstanding works in shark and marine conservation, diving, travel, photography, journalism and their unwavering love for The Bahamas.
"This is a very special appointment for us," said Thompson. "It signals our dual belief and commitment to sharing, protecting, preserving and promoting our beautiful environment and natural resources, which for us, are our pristine, crystal-clear waters and rich marine life."
"Astronauts recently captured the waters of The Bahamas from outer space, and declared it to be the prettiest place on earth. Now, the world will also know of its astonishing underwater beauty, through Nick and Caroline's appointment and work," said Mr. Thompson.
The couple, who are both PADI and SSI Master dive instructors, have each conducted over 5,000 dives globally, but it is their dive on Tiger Beach in Grand Bahama that is their most memorable experience.
"We had been dreaming of diving with Tiger sharks for years and had tried at a number of different locations, globally. While in Grand Bahama, on the only single day we had to make this dream a reality, we got into the water, despite inclement weather conditions and substantial current.
We descended to the sandy seabed with twice our normal weighting and within a few seconds were approached, up-close, by three large female Tiger sharks, who swam in front of our cameras and over our heads. We watched with amazement, as these magnificent predators entertained us," said Caroline.
"There is so much to love about The Bahamas, but the thing that really stands out for us is that the waters surrounding the islands are a shark sanctuary. There are so few places in the world where shark protection has been taken so seriously and they are fully safeguarded. Just this alone, is part of what makes The Bahamas an exceptional place to dive. Sharks make for healthy eco-systems and coral reefs and it is amazing to be able to encounter so many different species in clear, blue, warm water. To be able to island hop, dive reefs and wrecks as well as relax on pristine white and pink beaches makes The Bahamas a truly magical place," said Nick.
Over the years, Nick and Caroline have conducted many dive and underwater photography trips to The Bahamas and have provided news coverage of their experiences in Sport Diver, Wildlife Photography World, Scubaverse, and Dive Travel Adventures and have photographed all of the shark dives, reefs, and wrecks in The Bahamas, including in Grand Bahama, Bimini, Nassau, Abaco, Andros, Cat Island, Exuma and Harbour Island.
The multiple award-winning photographers and published authors have also won the Caribbean Tourism Organization's Photojournalist of the Year Award for their features on Shark Diving in The Bahamas.
"We are passionate about sharing our diving experiences in The Bahamas and already include it in all of our talks at dive shows, photo and dive clubs and in our talks to groups about marine conservation. Our articles about diving in The Bahamas have won numerous awards because our love for the islands shines through in our writing. We have featured The Bahamas in each of our diving books, and so this Dive Ambassador appointment is a perfect, natural progression for us to continue to promote diving in The Bahamas."
The couple is currently writing a book on the history of diving in The Bahamas, and as Dive Ambassadors, they will work alongside officials of the BMOTA in promoting The Bahamas' dive product, at tradeshows and on fam trips.
The Bahamas remains an unspoiled destination offering pristine, crystal clear turquoise waters, with visibility in some places exceeding 200 ft. in depth. The country's diverse dive experiences, ranging from reef to wreck and exploration of underwater caves to big animal encounters, are well known and have, over consecutive years, won top awards and recognition including Scuba Diving Magazine Readers Choice Awards for Best Big Animals, Best Overall Destination, Best Cave Diving, Best Snorkeling, Best Value, Best Wreck Diving, Best Wall Diving, Best Advanced Diving, Best Photography, Best Shore Diving, Best Macro Life and Best Health of Marine Life.
Now open for business, visitors can enjoy the peace, serenity and security provided in The Bahamas' 700- island chain.
For further information and visitor entry requirements, visit www.bahamas.com/travelupdates.
Reefs Go Live returns for new season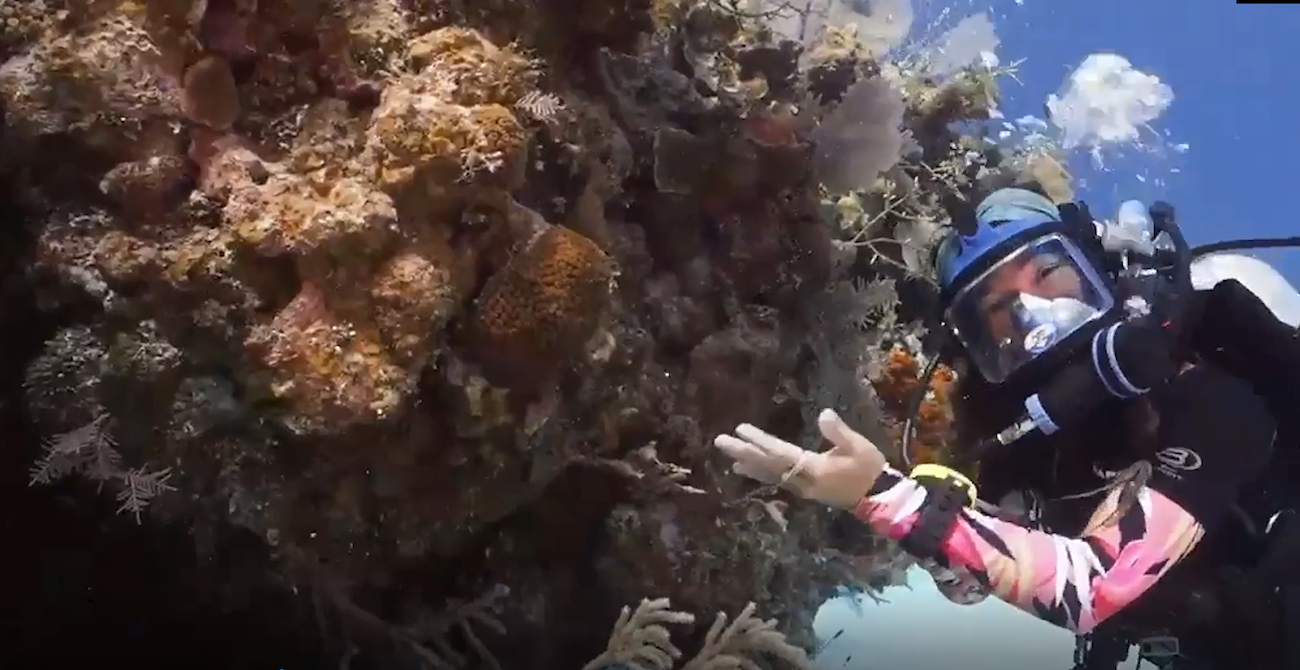 CCMI brings the ocean directly to classrooms around the world through live-stream lessons from underwater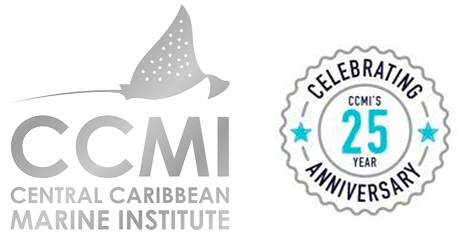 In 2018, the Central Caribbean Marine Institute (CCMI) launched Reefs Go Live, their innovative, flagship education programme that live-streams directly from underwater on the coral reefs in Little Cayman to students in classrooms around the world in real time. For the 2022 season, the four episodes of Reefs Go Live reached more than 107,000 viewers in 22 countries. CCMI's Reefs Go Live team hopes to expand their reach with four new episodes and supplemental teaching resources to help integrate the material into classroom lessons.
Science Communications & Development Manager for CCMI, Beth Chafin, is excited to be part of another year of Reefs Go Live:
"Knowing we have an audience that spans the world, our team is energised as we plan and implement our Reefs Go Live season for 2023! We feel that creating a connection to the ocean and sharing the beautiful coral reefs of Little Cayman with others, both locally and abroad, is one of the most important ways to increase support for critical, timely issues such as marine protection and sustainability. At CCMI, we are fortunate to have these stunning reefs at our doorstep; not everyone is so lucky to be this connected to coral reefs, but healthy coral reefs are vitally important to everyone on earth. Bringing the ocean into classrooms and homes through Reefs Go Live allows us to share the work we do at the Little Cayman Research Centre, facilitate real-time interactions between viewers around the world and our experts in the field, and inspire the diverse audience to take positive action for the future of coral reefs."
The first episode of 2023 will take place on Friday, 31st March at 10 am Cayman time (UTC -5h). The episode, 'Finding Hope on our Reefs', will feature what CCMI's long-term monitoring of Little Cayman's reefs shows us. The data from the annual surveys reveals important trends in reef health over time that reflect global threats and the benefits of strong local protection. Reefs Go Live hosts will explain why this annual monitoring is important and what the results tell us about the future of our coral reefs that we all depend upon. Viewers of each episode will be able to ask questions of the diver and participate in polls through the online platform to make Reefs Go Live an interactive experience.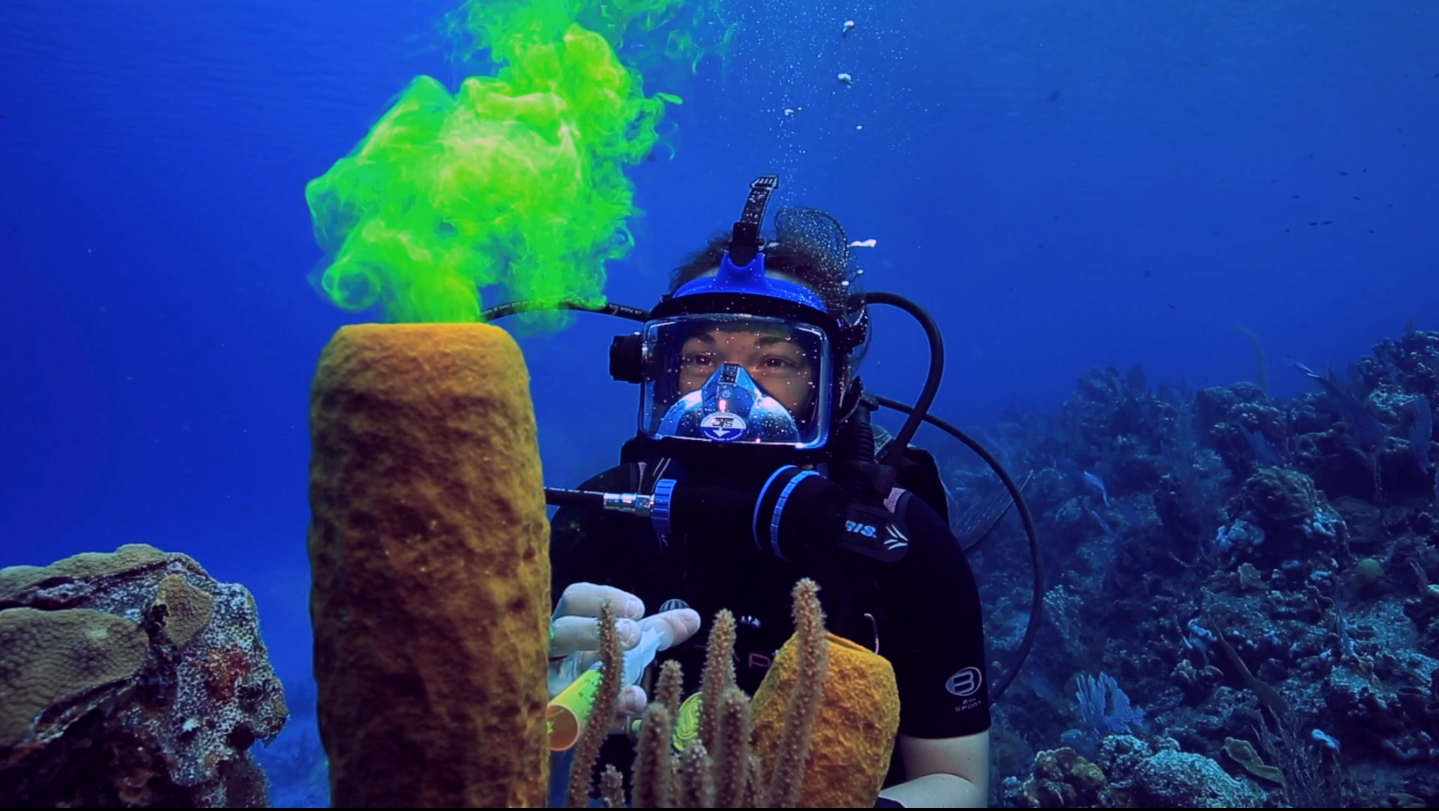 Additional episodes for this year will run at 10 am (UTC -5h) on the following dates:
Thursday, 11th May: Adaptation on Coral Reefs
Wednesday, 24th May: Reef Resiliency & Restoration
Thursday, 8th June: World Ocean Day – 25 Years of Coral Reef Research
Registration for Reefs Go Live is free and is only required once to receive access to all episodes: https://donate.reefresearch.org/rgl2023.
Reefs Go Live provides an opportunity for students from all over the world to engage with the stunning ocean environment in its most natural format. As coral reefs around the world face unprecedented pressure, generating increased engagement with these precious ecosystems creates an opportunity to promote marine sustainability in a positive and fun way.
Reefs Go Live utilises streaming technology with underwater video and audio equipment to enable real time broadcasting from Little Cayman's stunning coral reefs. Little Cayman, a Mission Blue Hope Spot, hosts one of the healthiest reef ecosystems in the Caribbean, which overall remains healthy and shows resiliency to climate change impacts. The broadcasts and education materials draw connections from CCMI's current research conducted in Little Cayman to the national science curriculum and key ocean literacy principles, making CCMI's work relevant and accessible to students and viewers of all ages, and emphasizing the relationship that we all have to coral reefs, no matter where we are.
Reefs Go Live is a free education programme that is made possible by the generosity of The Edmund F. and Virginia B. Ball Foundation. To register for the broadcasts and teaching resources, please visit: https://reefresearch.org/what-we-do/education/reefs-go-live/
Diving with… Ben Williams and Kay Van Leuven, Sunchaser Scuba, British Virgin Islands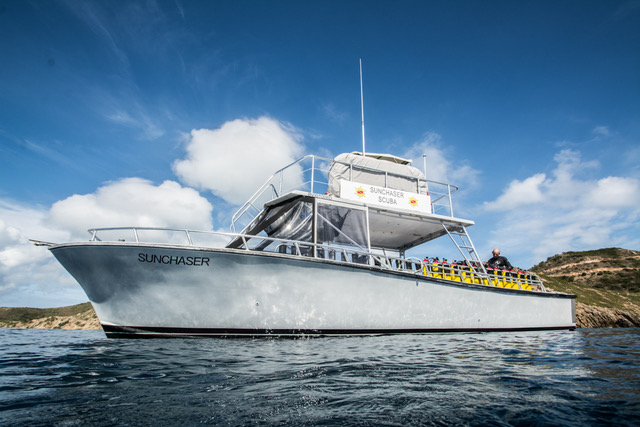 In this ongoing series, we speak to the people who run dive centres, resorts and liveaboards from around the world about their businesses and the diving they have to offer…
---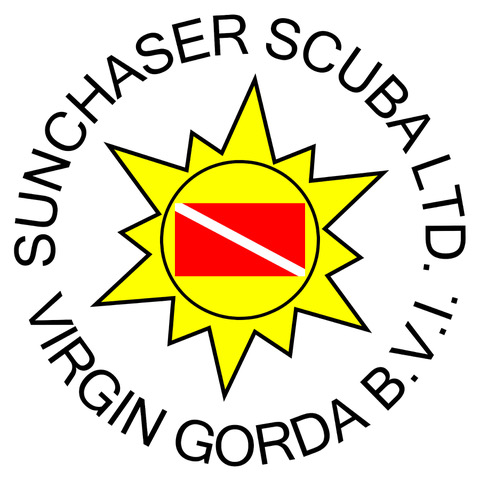 What is your name?
Ben Williams and Kay Van Leuven
What is the name of your business?
Sunchaser Scuba
What is your role within the business?
Owner/operator
How long has the business operated for?
32 years in total and we have been here since 2010, working for the previous owner, then bought the current company from him starting in 2015.
How long have you dived for, and what qualification are you?
Ben since 2003 and he is a PADI MSDT and SDI instructor
Kay since 2010 and she is a PADI MSDT and SDI instructor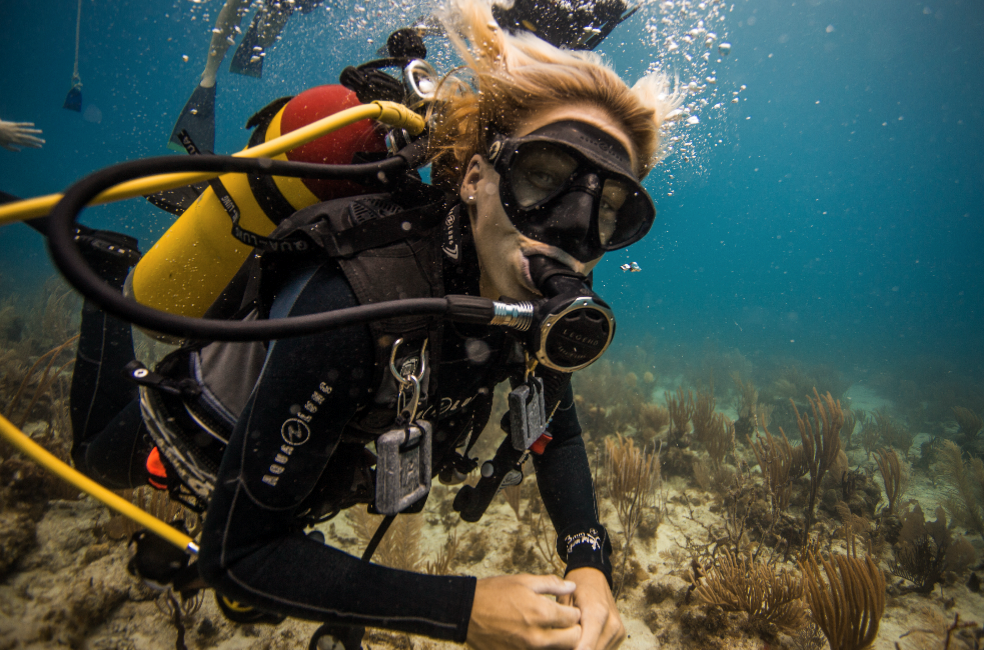 What is your favorite type of diving?
Ben loves pinnacle dives; Kay loves shallow coral dives
If you could tell people one thing about your business (or maybe more!) to make them want to visit you, what would it be?
We offer valet diving for a trip of your lifetime. Personal service is key in our business, together with small groups.
What is your favourite dive in your location and why?
Ben favorite dive is the Invisibles because of the amount of marine life; Kay favorite dive is the wreck of the Rhone, because of it's historical value, marine life and the amount of coral growth on it.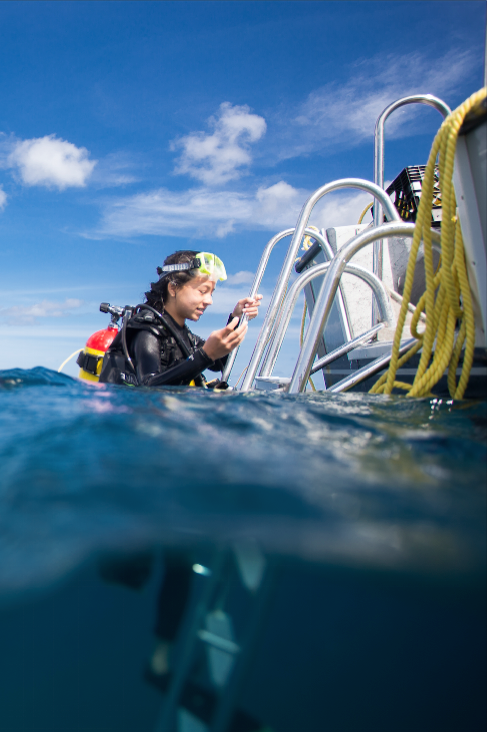 What types of diving are available in your location?
We offer reef and wreck diving, rendez vous diving with your charter boat so we can pick you up straight off your boat.
What do you find most rewarding about your current role?
Being able to dive every day and show the underwater world of the BVI
What is your favorite underwater creature?
Ben's favorite is sharks and for Kay it is dolphins.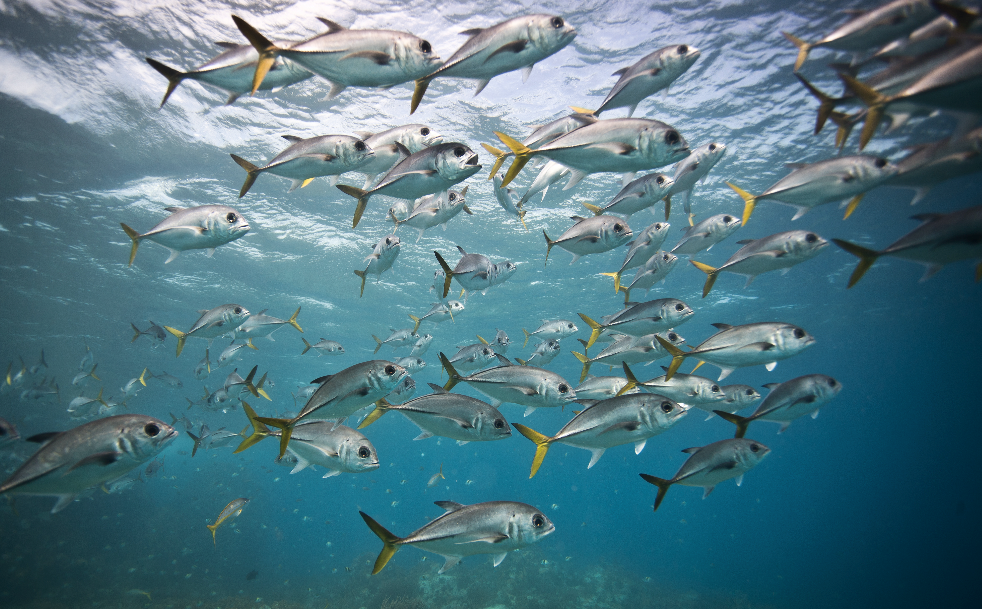 As a center what is the biggest problem you face at the moment?
Ever rising supplier prices.
Is your center involved in any environmental work?
Yes, we do treatment for STCLD, shark sightings and beach clean ups
Are there any exciting changes / developments coming up in the near future?
The hotel we work out of is still recovering from the 2017 hurricane so more places to stay will be coming along in the future. We have an amazing local non profit called Beyond The Reef in the BVI who are always making new artificial reefs.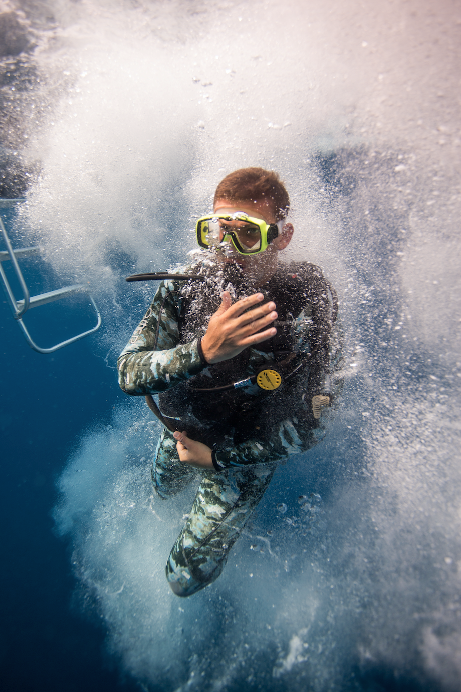 How do you see the SCUBA / Freediving / snorkeling industry overall? What changes would you make?
We feel it is a great industry and it is very rewarding being able to teach people to dive and therefore increase awareness. One of the biggest changes that would be great to change is to be able to make things cheaper so it is more accessible to our local kids/divers and therefore increase the number of divers in our local community.
Finally, what would you say to our visitors to promote the diving you have to offer?
The BVI is very underrated and untouched, making it a great destination for both novice and
experienced divers.
Where can our visitors find out more about your business? 
www.sunchaserscuba.com
info@sunchaserscuba.com
+12833442766
https://www.instagram.com/sunchaser_scuba/
https://www.facebook.com/sunchaserscuba/