Diving with…Mike Harterink, Scubaqua Dive Center, St. Eustatius, Dutch Caribbean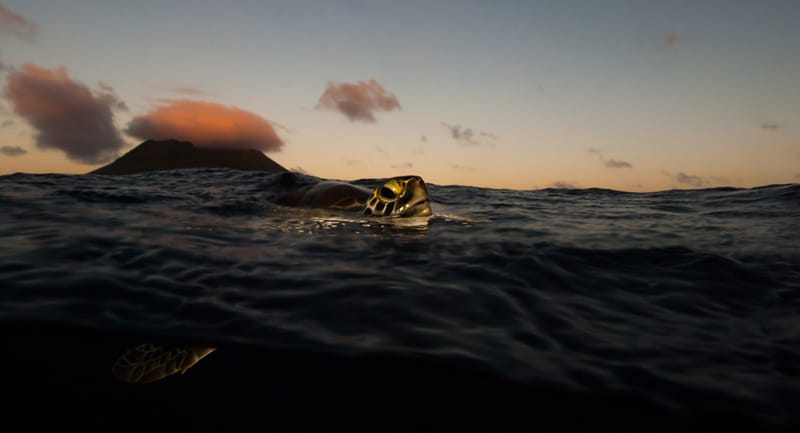 In this ongoing series, we speak to the people who run dive centres, resorts and liveaboards from around the world about their businesses and the diving they have to offer…
---
What is your name?
Mike Harterink
What is the name of your business?
Scubaqua Dive Center
What is your role within the business?
Co-owner
How long has the business operated for?
Since 1997
How long have you dived for, and what qualification are you?
25 years, PADI Course Director
What is your favorite type of diving?
I love to dive off the beaten track.
If you could tell people one thing about your business (or maybe more!) to make them want to visit you what would it be?
The reefs surrounding St. Eustatius are flourishing in a protected marine park. Underwater you will experience what much of the Caribbean must have looked like many years ago.  Add some historical dive sites and more recently sunk wrecks to the mix and you've got yourself a divers paradise! And we dive how we want to dive ourselves on our vacations; small groups (6:1) and unlimited dive time.
What is your favorite dive in your location and why?
Blue bead hole is a dive site between the old harbor bay and the color full reefs, under the volcano, in the south of the island. Here you find a mix of coral heads, sandy patches, sea grass and if you are lucky: blue beads. Actually, according to the legend, the beads find you, not the other way around. Even without being found there is a fair chance you encounter some amazing critters. Pike, and sailfin blennies, juvenile angelfish and the blue beads guardians: flying gurnards.
What types of diving are available in your location?
Statia offers a huge variety in environments packed in a nutshell. Deep dives, coral gardens, historical dives, wreck, and muck dives are all in 10 to 15 minute reach.
What do you find most rewarding about your current role?
We have four owners here which allows me and my partners to dive with our guests on a daily basis.
What is your favorite underwater creature?
Hard to choose but one of my favorites are the turtles. We encounter both Green, and Hawksbill regularly.
As a center what is the biggest problem you face at the moment?
Although Statia wasn't damaged too much by last year hurricanes Irma and Maria, we stil feel the negative aftermath due to cancellations.
Is your center involved in any environmental work?
We are! All of our staff keeps a special garbage bag in their BCD in case they find some (plastic) garbage. But we do more to preserve our environment:
We collect and store rainwater to use for our rinse buckets, our toilets and showers at the dive center. The amount of water we collect covers about 80% of our needs. We installed drinking water fountains. We provide free fresh water to customers at the dive center and to divers on our boats in an effort to reduce the use of plastic bottles. We also use cups and straws made from recycled cardboard instead of plastic. We have two separate garbage bins for recycling.
We continually try to educate our divers about responsible behavior (including good buoyancy control) to protect our fragile coral reefs (no anchoring allowed, one boat per dive site, etc.).
We offer low guest-to-guide ratio (max 6:1). This gives us more control over behavior which could damage the underwater environment. We also make sure that the divers respect the established marine park rules.
How do you see the SCUBA / Freediving / snorkeling industry overall? What changes would you make?
Owning (or working in) a Dive Center is a labor of love. It's crazy that for instance a Open Water certification worldwide is priced for around 400 US$. For a lot of dive centers it's hard to keep afloat.
What would you say to our visitors to promote the diving you have to offer?
The moment you arrive in St. Eustatius, locally known as 'Statia', you immediately get that typically Statia feeling. There are no big crowds at the airport. Actually you don't find big crowds anywhere on Statia. St. Eustatius is untouched by the big development companies. You don't find casinos, shopping malls or worldwide fast food restaurants. What you do find is a safe and friendly island where time stood still. You can enjoy cosy restaurants and bars in Oranjestad, St. Eustatius' one and only town. This is the place to unwind, read that book you always wanted to read, and to dive the beautiful Statia waters.
Where can our visitors find out more about your business? 
www.instagram.com/scubaqua_dive_center
Curaçao Dive Site of the Month – Smokeys (Watch Video)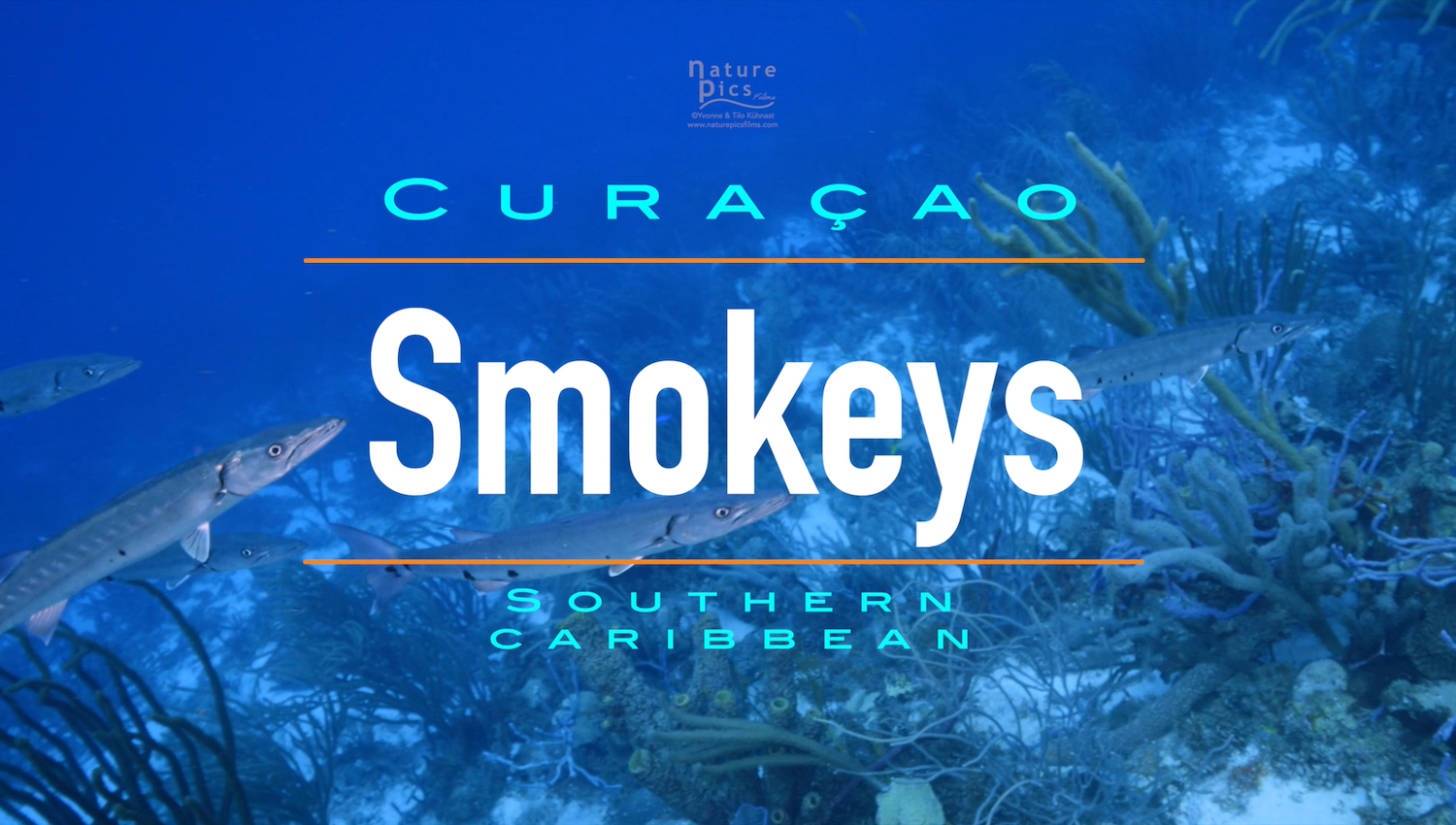 New Video Release: Smokeys near Eastpoint Curaçao.
Learn about https://bit.ly/Smokeys-Dive-Site-Curacao – a Top 10 Dive Site in Curacao located near Eastpoint and arguably one of the best dive sites in the Caribbean.
It rivals the finest dive sites in Belize, Bonaire and the Cayman Islands.
Video produced and edited for Dive Curacao, by NaturePicsFilms.
Coral Spawning Predictions for Curacao and the Southern Caribbean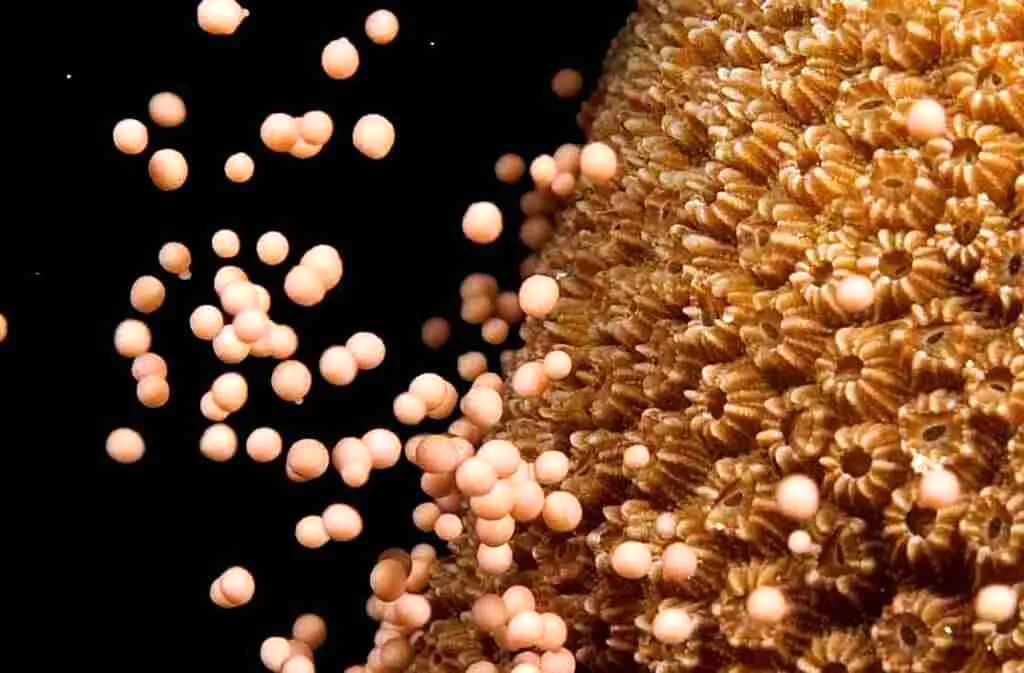 The Caribbean Research and Management of Biodiversity (CARMABI) has released its 2022 annual coral spawning prediction calendar for Curacao and the south Caribbean. This calendar plays a central role in studying the reproductive biology of Caribbean corals and guiding coral restoration efforts for the southern Dutch Caribbean islands.
Based on these predictions, researchers are able to harvest coral gametes that are reared to larvae that can be used to cultivate future coral colonies.
Coral spawning is a miraculous event where entire coral colonies, prompted by the lunar cycle, sunset time and water temperature, release gametes (eggs and sperm) simultaneously. Gametes of one species fertilize another to become fertilized embryos that settle on the ocean floor after days to weeks.
As divers, being able to witness a spawning event is a unique opportunity to enjoy the breathtaking scene as the entire reef becomes engulfed in a blizzard of future corals.
Each year, the Caribbean Research and Management of Biodiversity (CARMABI) releases a calendar to predict when each species of coral is expected to spawn. During these events, researchers from CARMABI, in collaboration with Reef Renewal Bonaire and Reef Renewal Curaçao, also collect gametes to be used to grow new corals in a laboratory setting.
Photo credit = CARMABI