Dive Fest Diaries – Day 1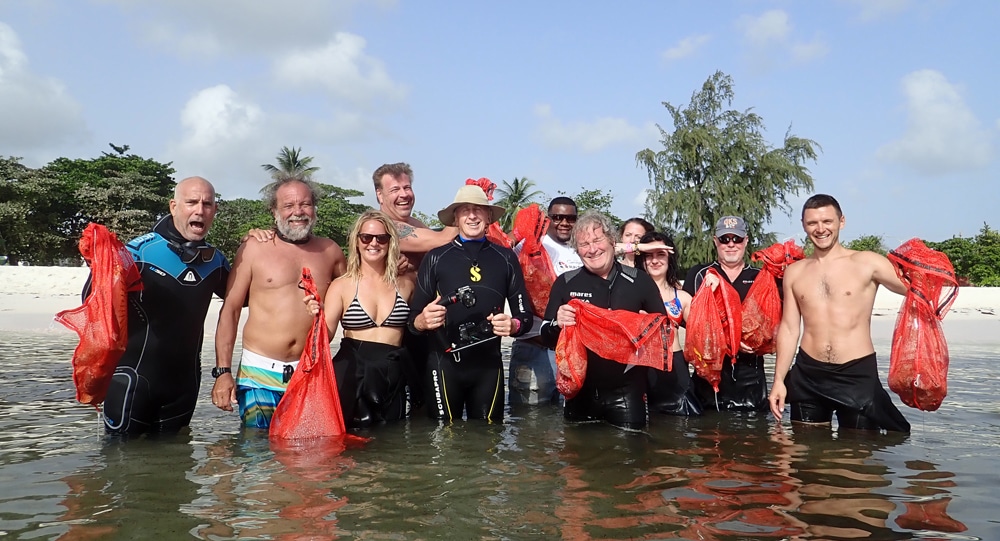 Each year the magical, Caribbean island of Barbados holds a festival to celebrate scuba diving, free diving and marine conservation. This year, Nick and Caroline went along to see what it was all about…
---
Wednesday 4th July: Day 1
We arrived in Barbados last night, and headed straight to our hotel: Coconut Court. We have a large room, with plenty of space for all our camera equipment and a stunning beach view from our balcony. We had dinner with the group and then headed back to our room to prepare our cameras for the diving tomorrow. At breakfast, we discovered that if you do not cover up your food, whilst heading to the buffet to collect items, the bananaquits, pearly-eyed threshers and any other savvy bird, will come in and steal your food and drink!
We are diving with West Side Scuba Centre for the first couple of days of Dive Fest Barbados and on this day one, we have two morning dives planned, before joining in the underwater clean-up dives that all the dive shops will take part in. West Side Scuba Centre is based at The Boatyard, and we met the team early in the morning to start to prepare for our day ahead. Peter, the owner, greeted us and informed us that the plan for the first dive was the SS Stavronikita wreck – a huge wreck that is a highlight of the diving here. It was going to be a great start.
The wreck does not disappoint. We made a tour of the exterior, marvelling at the incredible, lush coral growth on the deck and masts. The top of the deck lies in about 20 metres of water, with huge a-frame style masts reaching up to the surface, but not breaking it. These structures attracted schooling fish and even, at the very end of the dive, a solitary turtle. What a great start to Dive Fest Barbados.
Our second dive led us to explore a shallower reef, with a small wreck thrown in too. Alas, a tropical storm was heading our way and the waves and surge were picking-up and hence the visibility was not so great. However, even in these conditions, we found plenty to enjoy, hunting out tiny Flamingo Tongues, huge lobster, Moray Eels and Drumfish.
It was a short ride back to The Boatyard and time to grab some lunch at this busy and popular tourist hangout. While youngsters soaked up the sun and partook in drinking games, we re-hydrated in a more sensible fashion, as we still had another dive to do! Once we had eaten, we jumped back on the boat and headed to the National Park area to help out on the underwater clean-up. West Side Scuba Centre offered this dive to its customers for free, to ensure a large turn out to help collect any rubbish we found.
Underwater, all the volunteer divers formed a large line and we started our search for trash. Each diver had a mesh bag to collect the detritus and we found items of clothing, lighters, plastic cups and other plastic utensils, discarded fishing gear as well as plenty of undetermined pieces of plastic. Between us we pulled up a good amount of rubbish, but not as much as we had expected to – which is good news for this area.
Our day was rounded off with an exceptional Thai meal at the Zen Restaurant, where we watched the storm clouds build from behind the huge glass windows of this tranquil dining room. Our first dive of Dive Fest Barbados had given us some great diving, and shown us the spirit of this event: to bring together divers who are passionate about protecting marine life. Now we needed some well-earned rest…..
Diving with… Ben Williams and Kay Van Leuven, Sunchaser Scuba, British Virgin Islands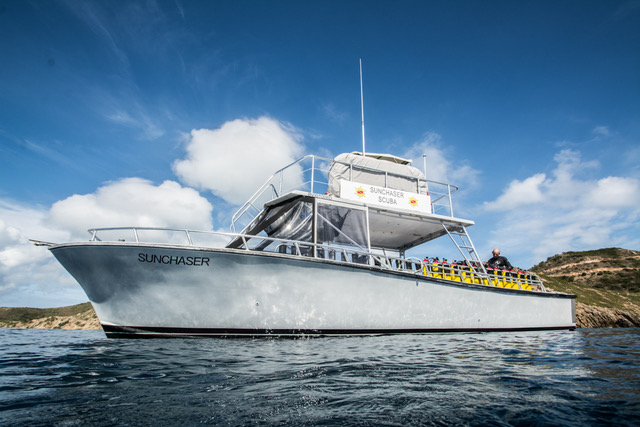 In this ongoing series, we speak to the people who run dive centres, resorts and liveaboards from around the world about their businesses and the diving they have to offer…
---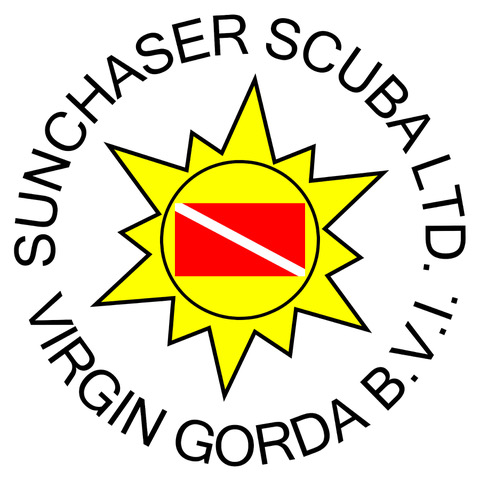 What is your name?
Ben Williams and Kay Van Leuven
What is the name of your business?
Sunchaser Scuba
What is your role within the business?
Owner/operator
How long has the business operated for?
32 years in total and we have been here since 2010, working for the previous owner, then bought the current company from him starting in 2015.
How long have you dived for, and what qualification are you?
Ben since 2003 and he is a PADI MSDT and SDI instructor
Kay since 2010 and she is a PADI MSDT and SDI instructor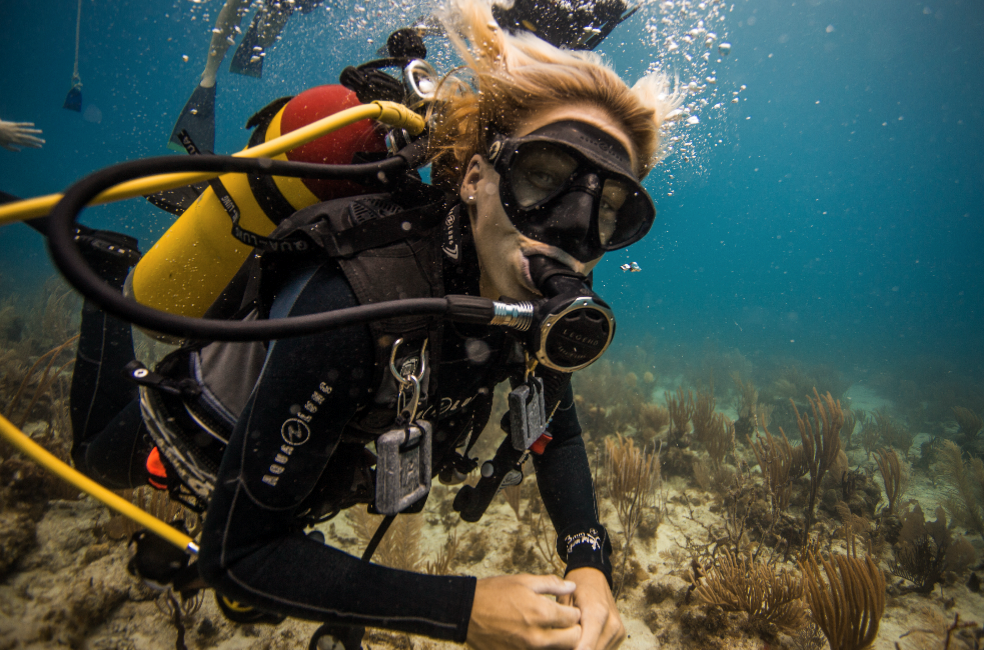 What is your favorite type of diving?
Ben loves pinnacle dives; Kay loves shallow coral dives
If you could tell people one thing about your business (or maybe more!) to make them want to visit you, what would it be?
We offer valet diving for a trip of your lifetime. Personal service is key in our business, together with small groups.
What is your favourite dive in your location and why?
Ben favorite dive is the Invisibles because of the amount of marine life; Kay favorite dive is the wreck of the Rhone, because of it's historical value, marine life and the amount of coral growth on it.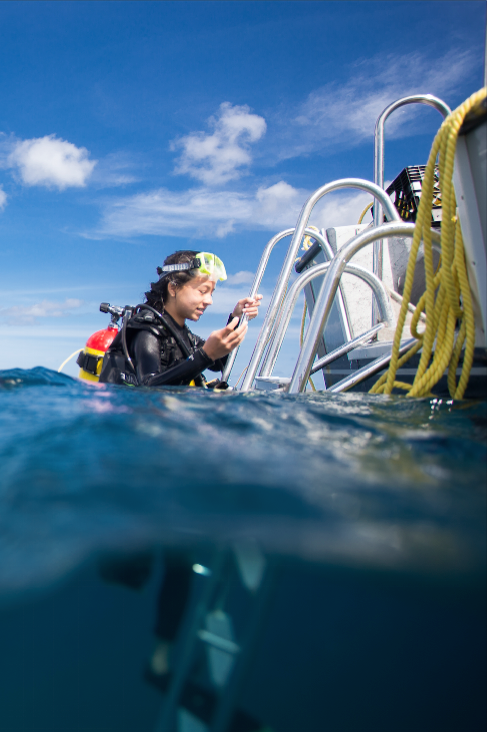 What types of diving are available in your location?
We offer reef and wreck diving, rendez vous diving with your charter boat so we can pick you up straight off your boat.
What do you find most rewarding about your current role?
Being able to dive every day and show the underwater world of the BVI
What is your favorite underwater creature?
Ben's favorite is sharks and for Kay it is dolphins.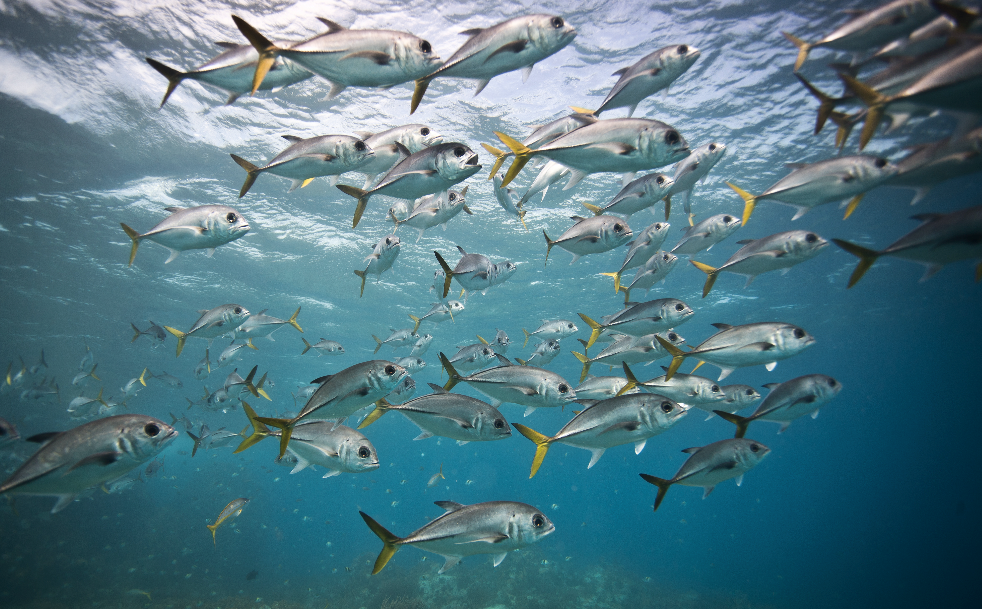 As a center what is the biggest problem you face at the moment?
Ever rising supplier prices.
Is your center involved in any environmental work?
Yes, we do treatment for STCLD, shark sightings and beach clean ups
Are there any exciting changes / developments coming up in the near future?
The hotel we work out of is still recovering from the 2017 hurricane so more places to stay will be coming along in the future. We have an amazing local non profit called Beyond The Reef in the BVI who are always making new artificial reefs.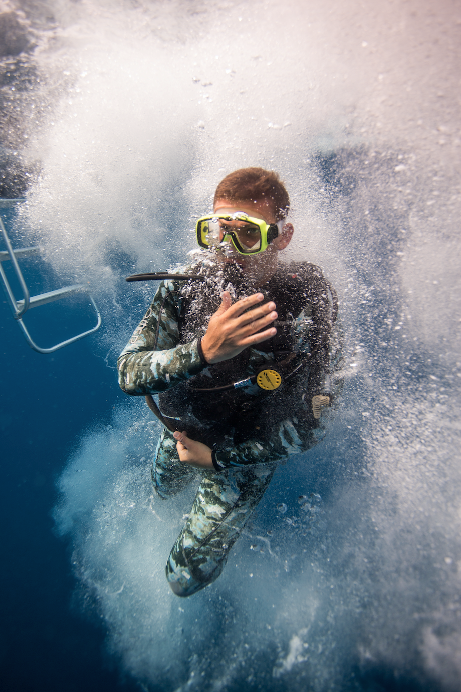 How do you see the SCUBA / Freediving / snorkeling industry overall? What changes would you make?
We feel it is a great industry and it is very rewarding being able to teach people to dive and therefore increase awareness. One of the biggest changes that would be great to change is to be able to make things cheaper so it is more accessible to our local kids/divers and therefore increase the number of divers in our local community.
Finally, what would you say to our visitors to promote the diving you have to offer?
The BVI is very underrated and untouched, making it a great destination for both novice and
experienced divers.
Where can our visitors find out more about your business? 
www.sunchaserscuba.com
info@sunchaserscuba.com
+12833442766
https://www.instagram.com/sunchaser_scuba/
https://www.facebook.com/sunchaserscuba/
Lovin' Saint Lucia: Two wreck dives and a wedding (part 3)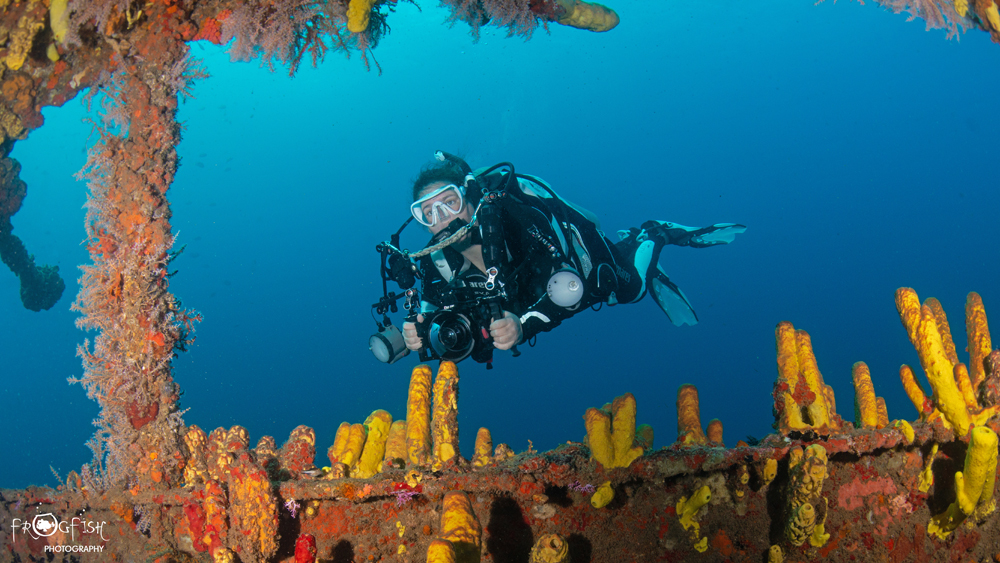 Whilst we have been lucky enough to dive in much of the Caribbean, Saint Lucia was still on our wish list. Until November when we got a chance to visit this beautiful island on a 6-night diving trip that would see us enjoy with incredible scenery both above and below the waves. We were able to sample three different hotels, dined at a host of local eateries, spoke to local school kids about the ocean and even took a tour into the rainforest canopy. Find out all about this trip over this series of three blogs on Caribbean Dive Adventures.
---
Our final day of diving saw us heading south again to the wreck of the Lesleen M. The wreck was sunk as an artificial reef in 1986. It sits upright in the water just off Anse Cochon in about 20m of water at its deepest point. AS it has been in the water for over 3 decades, it is now covered in marine life. Yellow and purple sponges rise up from the deck and off railings. Gorgonian corals created huge curtains across the walkways and on the bow and stern. The prop is covered in orange sponges and cup corals. Barracuda and porcupinefish cruise the middle section of the boat. Schools of reef fish live in the covered section of the stern. There is life everywhere you look. To make the most of this dive, bring a light, as the colours are incredible.
We were lucky to have been able to dive the wreck as a buddy pair, without any other groups. But we loved the dive so much we asked if we could join the group for another dive on the wreck as our final dive of the trip. However, the group we were going to dive with were a little bit special! Two of the group had got married the day before. Nine of the family (mum, dad, the happy couple, sisters, brothers, and their partners) who had come to Saint Lucia for the wedding were on our boat. We offered to take an underwater photo of them. Getting the shot was not as easy as we had first thought though! Getting them all still, in the same place, not blowing bubbles at inappropriate times turned out to be a challenge! It was, however, a joyous way to finish off our diving on Saint Lucia.
Our final day saw us heading to new heights, via a cable car experience into the rainforest canopy. Not only does this trip offer stunning views over the island, but our guide was so knowledgeable we also learned plenty about the local fauna and flora of the island. This is the perfect activity for the non-diving day at the end of a trip. A final cocktail in the beautiful setting of the Harbor Club as the sun set saw us reflect on a super trip. We barely scratched the surface of what Saint Lucia has to offer. Alas we never got to experience the diving in the north of the island, so we will have to return to rectify that. Hopefully sometime soon!
---
Nick and Caroline were hosted by:
Bay Gardens Marina Haven & Bay Gardens Beach Resort and Spa