Dive Fest Diaries – Day 1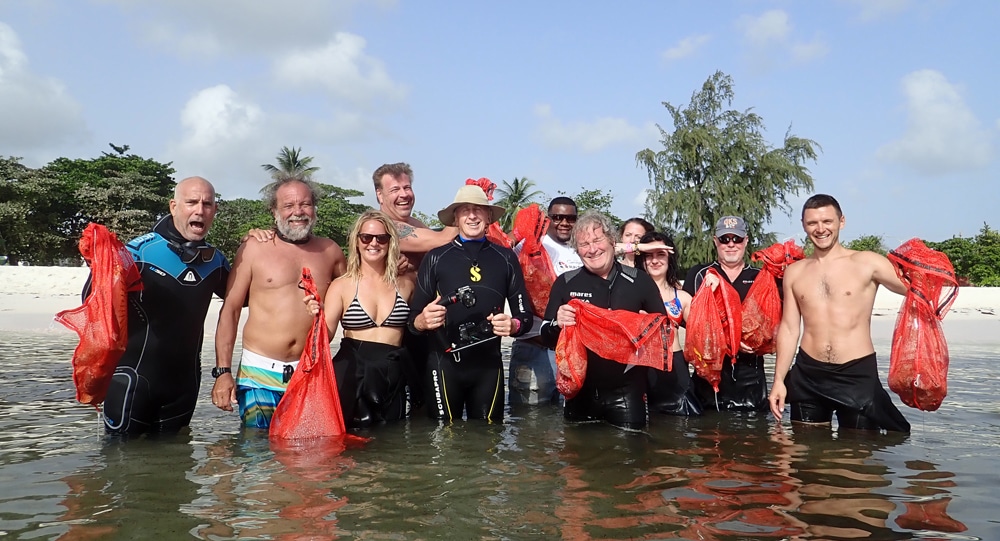 Each year the magical, Caribbean island of Barbados holds a festival to celebrate scuba diving, free diving and marine conservation. This year, Nick and Caroline went along to see what it was all about…
---
Wednesday 4th July: Day 1
We arrived in Barbados last night, and headed straight to our hotel: Coconut Court. We have a large room, with plenty of space for all our camera equipment and a stunning beach view from our balcony. We had dinner with the group and then headed back to our room to prepare our cameras for the diving tomorrow. At breakfast, we discovered that if you do not cover up your food, whilst heading to the buffet to collect items, the bananaquits, pearly-eyed threshers and any other savvy bird, will come in and steal your food and drink!
We are diving with West Side Scuba Centre for the first couple of days of Dive Fest Barbados and on this day one, we have two morning dives planned, before joining in the underwater clean-up dives that all the dive shops will take part in. West Side Scuba Centre is based at The Boatyard, and we met the team early in the morning to start to prepare for our day ahead. Peter, the owner, greeted us and informed us that the plan for the first dive was the SS Stavronikita wreck – a huge wreck that is a highlight of the diving here. It was going to be a great start.
The wreck does not disappoint. We made a tour of the exterior, marvelling at the incredible, lush coral growth on the deck and masts. The top of the deck lies in about 20 metres of water, with huge a-frame style masts reaching up to the surface, but not breaking it. These structures attracted schooling fish and even, at the very end of the dive, a solitary turtle. What a great start to Dive Fest Barbados.
Our second dive led us to explore a shallower reef, with a small wreck thrown in too. Alas, a tropical storm was heading our way and the waves and surge were picking-up and hence the visibility was not so great. However, even in these conditions, we found plenty to enjoy, hunting out tiny Flamingo Tongues, huge lobster, Moray Eels and Drumfish.
It was a short ride back to The Boatyard and time to grab some lunch at this busy and popular tourist hangout. While youngsters soaked up the sun and partook in drinking games, we re-hydrated in a more sensible fashion, as we still had another dive to do! Once we had eaten, we jumped back on the boat and headed to the National Park area to help out on the underwater clean-up. West Side Scuba Centre offered this dive to its customers for free, to ensure a large turn out to help collect any rubbish we found.
Underwater, all the volunteer divers formed a large line and we started our search for trash. Each diver had a mesh bag to collect the detritus and we found items of clothing, lighters, plastic cups and other plastic utensils, discarded fishing gear as well as plenty of undetermined pieces of plastic. Between us we pulled up a good amount of rubbish, but not as much as we had expected to – which is good news for this area.
Our day was rounded off with an exceptional Thai meal at the Zen Restaurant, where we watched the storm clouds build from behind the huge glass windows of this tranquil dining room. Our first dive of Dive Fest Barbados had given us some great diving, and shown us the spirit of this event: to bring together divers who are passionate about protecting marine life. Now we needed some well-earned rest…..
Curaçao Dive Site of the Month – Smokeys (Watch Video)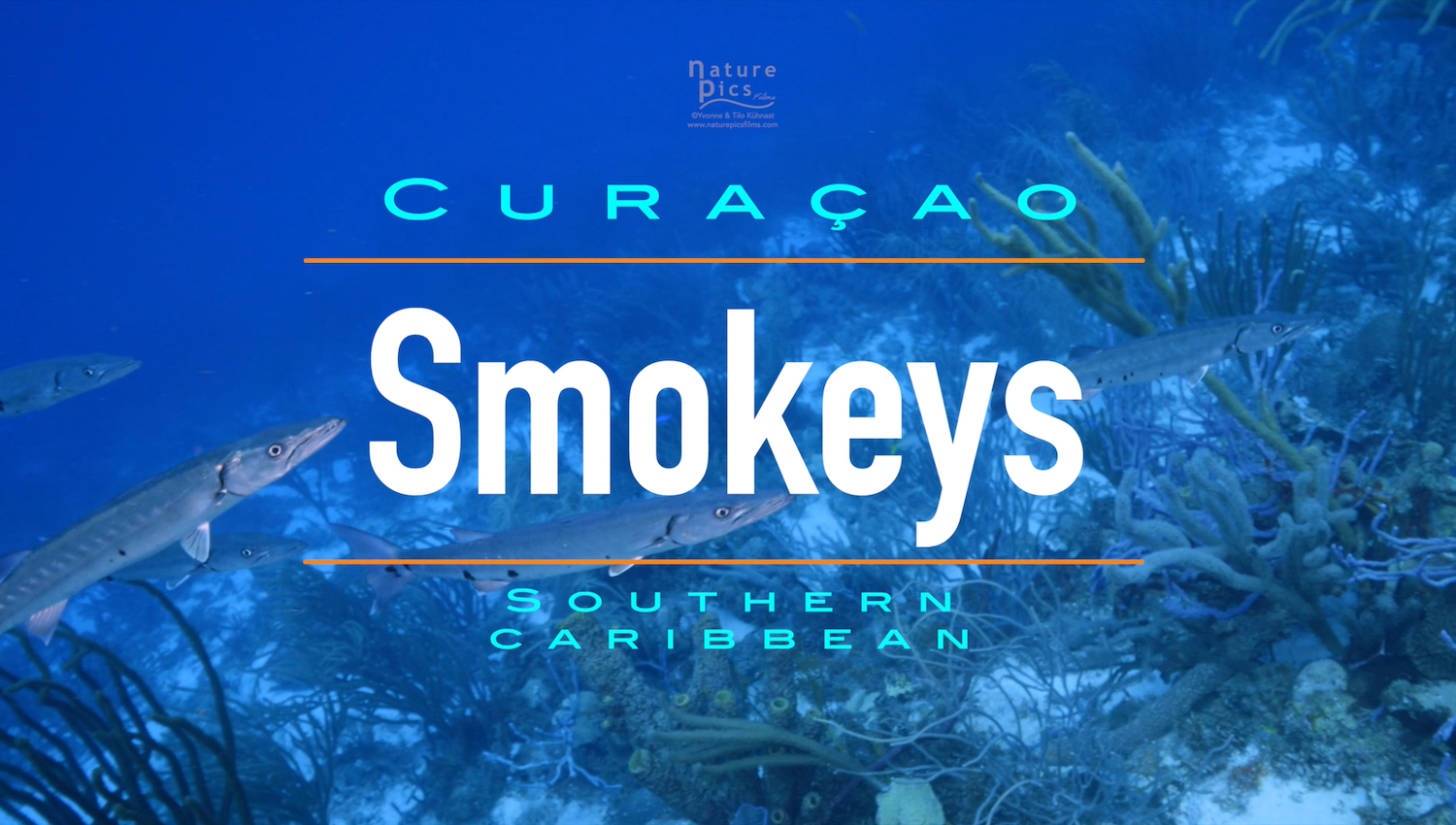 New Video Release: Smokeys near Eastpoint Curaçao.
Learn about https://bit.ly/Smokeys-Dive-Site-Curacao – a Top 10 Dive Site in Curacao located near Eastpoint and arguably one of the best dive sites in the Caribbean.
It rivals the finest dive sites in Belize, Bonaire and the Cayman Islands.
Video produced and edited for Dive Curacao, by NaturePicsFilms.
Top 5 things to do above water on a diving trip to Barbados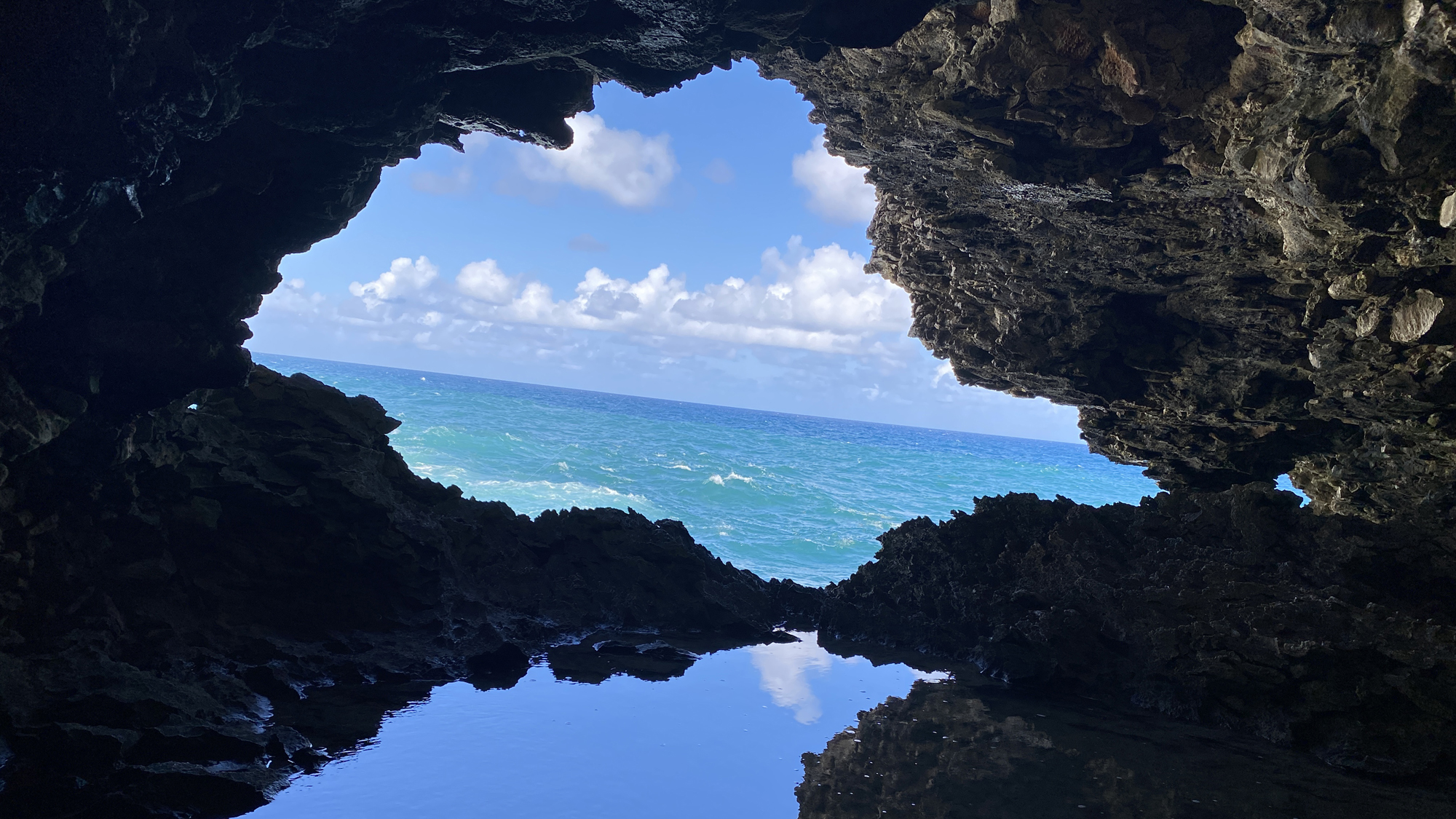 Whilst you will want to spend as much time underwater as possible on any diving trip to Barbados, with its amazing wrecks, reefs and marine life… you will have to spend some time on dry land! So here are our top tips on what to do topside on this stunning Caribbean paradise.
1) Go Caving!
Babados offers the perfect instagram cave experiences. Two stand out from the crowd: Harrison's Cave and Animal Flower Cave.
Harrison's Cave offers a guided tours on a tram to allow you to safely explore these incredible underground caverns. Located in the central uplands of the island, this crystallized, limestone cave is characterized by flowing streams, deep pools of crystal clear water and towering columns.
Animal Flower Cave is named after the anemone's that can be found in the rock pools that sit within the cavern. This is a perfect spot for a photo or two, with the wild coastline visible through the cavern windows that have been carved out by wave action.
Both these tours are great options for your non-diving day before you fly home.
2) Take in a show
I have to admit that we do not usually get excited about an evening show put on for tourists. But just a few minutes into the show at Harbour Lights and we were dancing along with locals and tourists alike. The show is great fun and is full of talented performers. The buffet dinner included with the event is perfect too, with something for everyone. They had to throw us out!
3) Head to the Beach
Barbados is packed with incredible beaches. Some are setup with entertainment, resturants and bars, others are completely deserted. So it is up to you to find your perfect one. Whether you love to surf, want to relax in the sun, or get into the party spirit – there is a beach for you waiting to be discovered.
4) Learn to cook Bajan Style
If you love your food, and are a whizz in the kitchen, then why not spend an evening with a local chef to show you how to cook some of your favourite Bajan dishes. Award winning Chef Creig Greenidge joined us in our hotel to pass on some of his secrets. An amazing evening saw us chatting about our love of Caribbean cuisine, he guided us through a three course meal, even stopping to help us work out what we could replace hard to find ingredients in the UK with. The food was incredible, but it was also a wonderful experience. Great food and wine too!
5) Rum and Food Pairing Dinner
Barbados is the home of rum. This was a perfect way to round off our trip. Set in the Rum Vault at the Colony Club Hotel, we were treated to a private 5 course meal, each course paired with a rum cocktail. Finished with some fine sipping rums and delicious chocolates. Heaven!
Of course there is so much more than these 5 we have picked. So here are a few more things you should try out: Horses on the beach on Sunday mornings; Friday night is party night at the Fish Fry; Eat out! There are too many amazing restaurants to name here. Have a Mango Chow cocktail. Do a rum distillery tour at Mount Gay or St Nicholas Abbey or try our a local craft beer. Most of all – get out and explore. Barbados has so much to offer.
Next up… we will be back underwater exploring one of our favourite diving areas – Carlisle Bay.
For more information about Barbados click here.