Caribbean Conservation in Action: Tagging Turtles in the BVI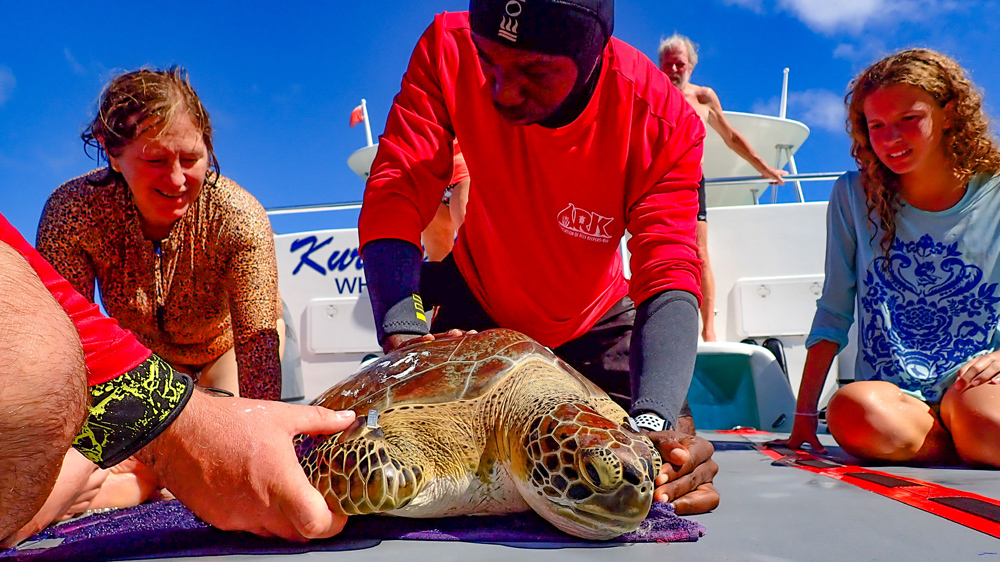 For centuries, the Japanese artisans have used hawksbill turtle shells to make a variety of trinkets such as eyewear, combs and cigar boxes. By the 1800's, a fad had spread to the America's and Europe to obtain hawksbill shells and green turtle soup had become a delicacy around the world. It wasn't until the late 1970s when the Convention on International Trade in Endangered Species of Wild Fauna and Flora (CITES), the body that regulates cross-border trade in wildlife banned the international commercial trade of sea turtles and in 1978, the United States banned the intentional killing of all sea turtles under the Endangered Species Act.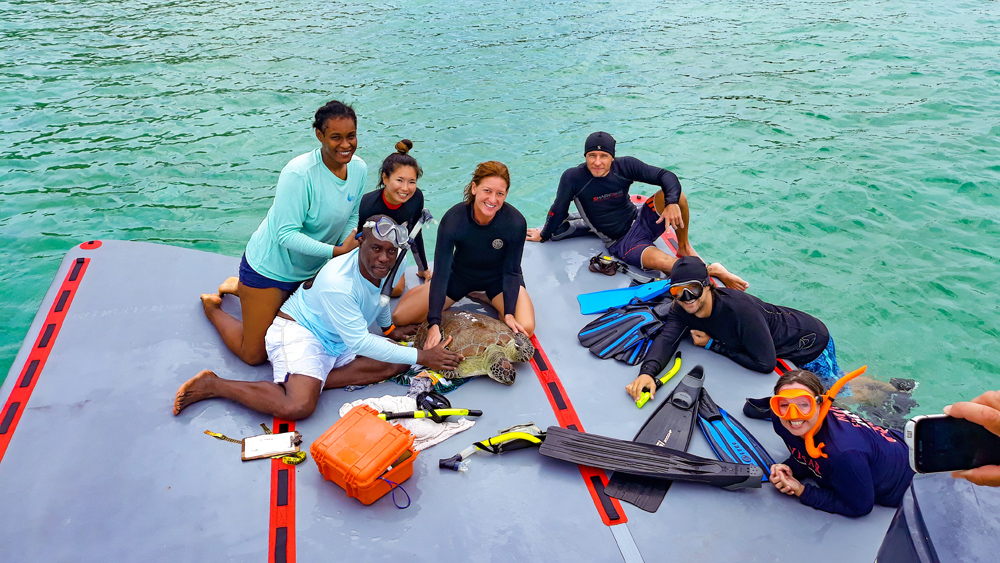 However, In the late 1990s and early 2000s, Japan tried to lift restrictions under CITES to reopen the trade of hawksbill turtle shells with Cuba. Because sea turtles are a regionally shared resource due to their highly migratory range over an individual's lifetime, many Caribbean countries became concerned that Japan and Cuba's proposal would undermine some of the long-standing conservation efforts that had already been implemented. This prompted the United Kingdom to launch the Turtles of the UK Overseas Territories (TCOT) project in 2001 to address critical gaps in the knowledge of marine turtle populations found in all their Caribbean territories (Anguilla, Bermuda, British Virgin Islands, Cayman, Montserrat and Turks & Caicos Islands).
Although the BVI was already monitoring nesting leatherback sea turtles, this 3-year UK-funded project brought a new dimension to turtle monitoring to the BVI and other UK Territories. In-water turtle tagging of foraging populations commenced which identified healthy populations of juvenile to sub-adult (teenage) green and hawksbill turtles in the BVI. Through genetic sampling of those turtles tagged, green turtles were identified as coming from as far away as Ascension Island, Venezuela and Costa Rica with hawksbills coming from Brazil, Barbados, and Cuba. Subsequently, some of the tagged turtles have migrated from the BVI on to their adult foraging grounds and travelled as far as Nicaragua, Bonaire and Guadeloupe.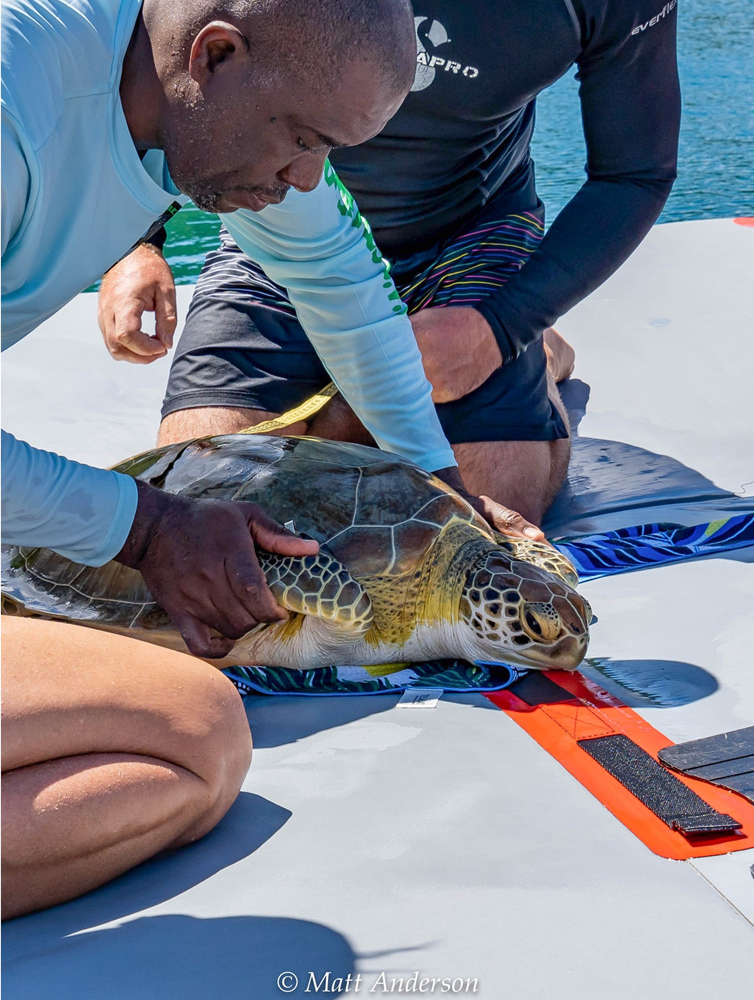 Although the TCOT project ended many years ago, in-water turtle tagging of foraging populations continued over the years. Now, with an extensive baseline of information and a growing need for changes in local sea turtle management, the BVI was awarded a Darwin Plus grant worth over US$300k from the UK's Overseas Territories Environment & Climate Fund in June 2020. This newly implemented STEEL Project (Sustainable turtles, environments, economies & livelihoods) is aimed to ramp up tagging efforts to better understand changes in the status of BVI turtles based on nearly 20 years of data collected. Additionally, foraging turtle habitats will be assessed on how to build resiliency in areas that were impacted by the 2017 hurricane events. An educational programme to provide the community with a better local understanding of turtle conservation will be implemented and, using the MCS Community Voice Method (CVM) of engagement, the project will engage BVI communities to develop new legislation recommendations and a conservation action plan to safeguard BVI's turtle populations for future generations.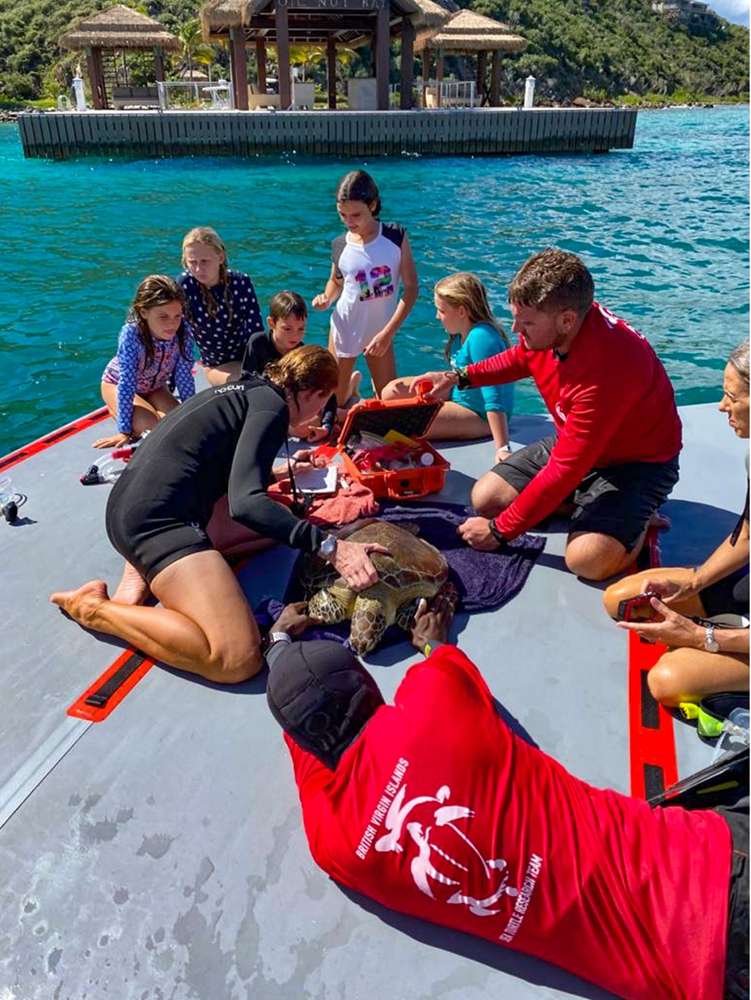 The STEEL Project is being led by the Marine Conservation Society UK alongside local organisation, the Association of Reef Keepers (ARK) and partnerships with the BVI Government's Department of Agriculture and Fisheries and the Ministry of Natural Resources, Labour and Immigration. Additionally, local dive and tour operators such as Sail Caribbean Divers are participating in the project by providing boats and assisting local turtle scientists in capturing, tagging and releasing of sea turtles.
For more information see www.bviark.org
Jeff chats to… Christopher Bartlett, MD of Indigo Safaris, about scuba diving in Dominica and Mexico (3 of 5)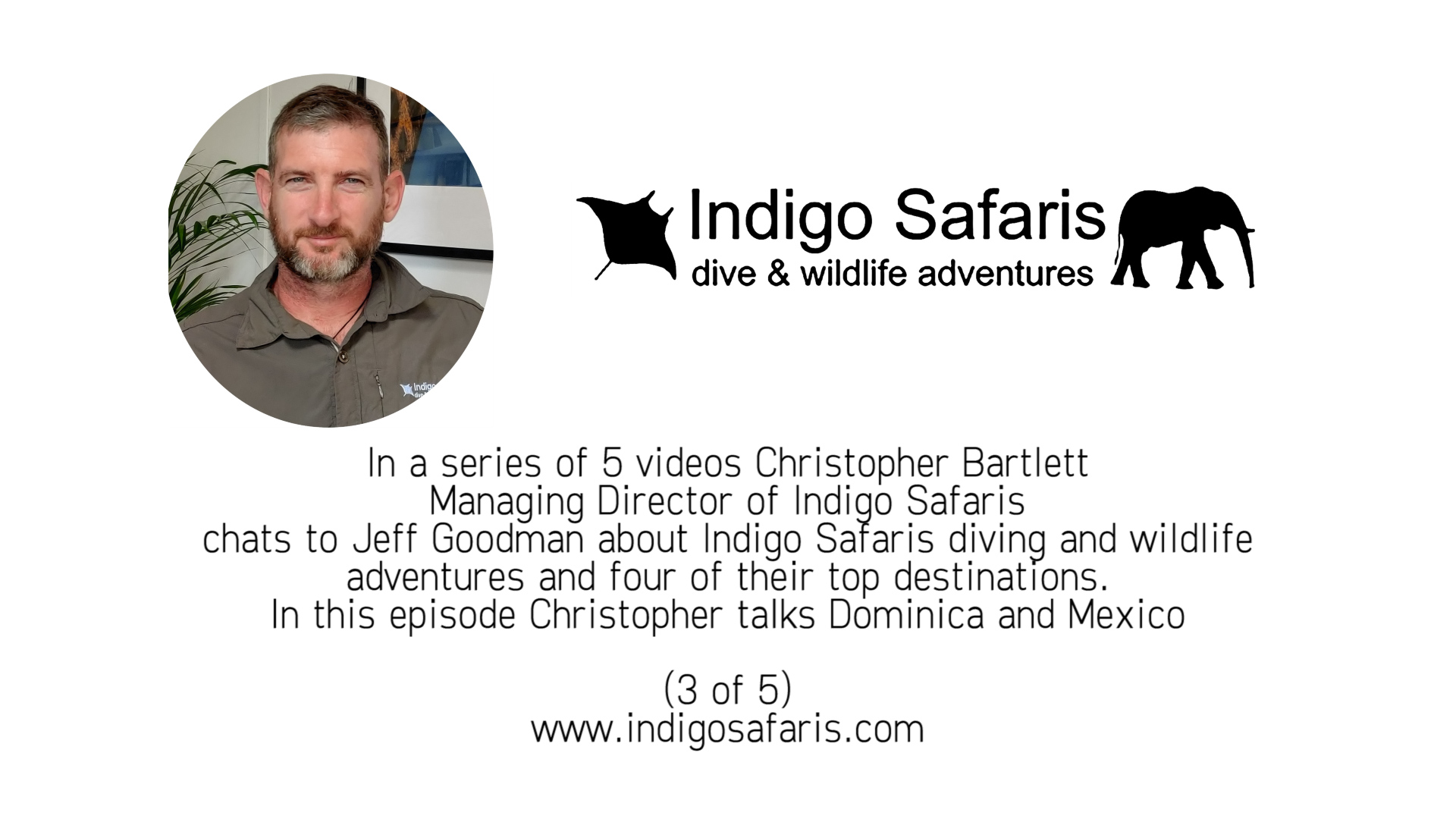 In the third in this exclusive series of five videos, Jeff Goodman, Scubaverse Editor-at-Large, chats to Christopher Bartlett, Managing Director of Indigo Safaris, about their diving and wildlife adventures, and some of their top destinations. In this episode Christopher talks about Dominica and Mexico.
For more information, please visit www.indigosafaris.com
Rather listen to a podcast? Click on this link to listen HERE.
Reefs Go Live returns for new season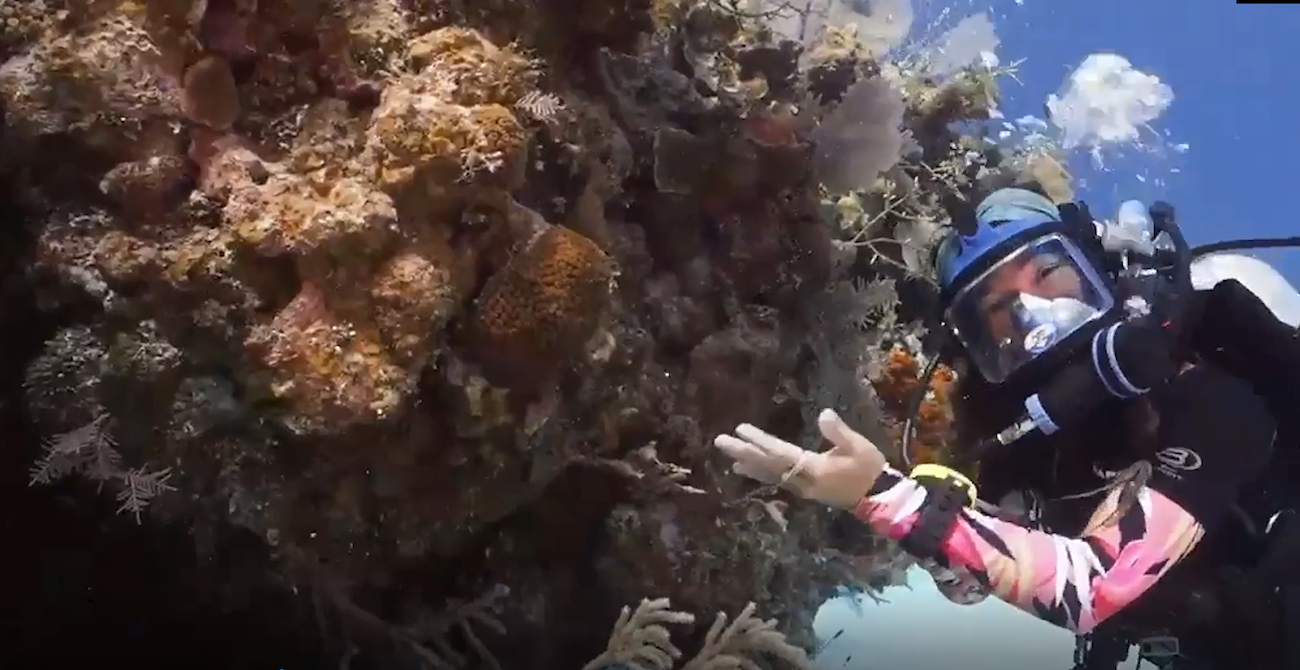 CCMI brings the ocean directly to classrooms around the world through live-stream lessons from underwater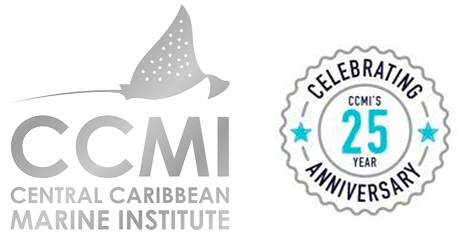 In 2018, the Central Caribbean Marine Institute (CCMI) launched Reefs Go Live, their innovative, flagship education programme that live-streams directly from underwater on the coral reefs in Little Cayman to students in classrooms around the world in real time. For the 2022 season, the four episodes of Reefs Go Live reached more than 107,000 viewers in 22 countries. CCMI's Reefs Go Live team hopes to expand their reach with four new episodes and supplemental teaching resources to help integrate the material into classroom lessons.
Science Communications & Development Manager for CCMI, Beth Chafin, is excited to be part of another year of Reefs Go Live:
"Knowing we have an audience that spans the world, our team is energised as we plan and implement our Reefs Go Live season for 2023! We feel that creating a connection to the ocean and sharing the beautiful coral reefs of Little Cayman with others, both locally and abroad, is one of the most important ways to increase support for critical, timely issues such as marine protection and sustainability. At CCMI, we are fortunate to have these stunning reefs at our doorstep; not everyone is so lucky to be this connected to coral reefs, but healthy coral reefs are vitally important to everyone on earth. Bringing the ocean into classrooms and homes through Reefs Go Live allows us to share the work we do at the Little Cayman Research Centre, facilitate real-time interactions between viewers around the world and our experts in the field, and inspire the diverse audience to take positive action for the future of coral reefs."
The first episode of 2023 will take place on Friday, 31st March at 10 am Cayman time (UTC -5h). The episode, 'Finding Hope on our Reefs', will feature what CCMI's long-term monitoring of Little Cayman's reefs shows us. The data from the annual surveys reveals important trends in reef health over time that reflect global threats and the benefits of strong local protection. Reefs Go Live hosts will explain why this annual monitoring is important and what the results tell us about the future of our coral reefs that we all depend upon. Viewers of each episode will be able to ask questions of the diver and participate in polls through the online platform to make Reefs Go Live an interactive experience.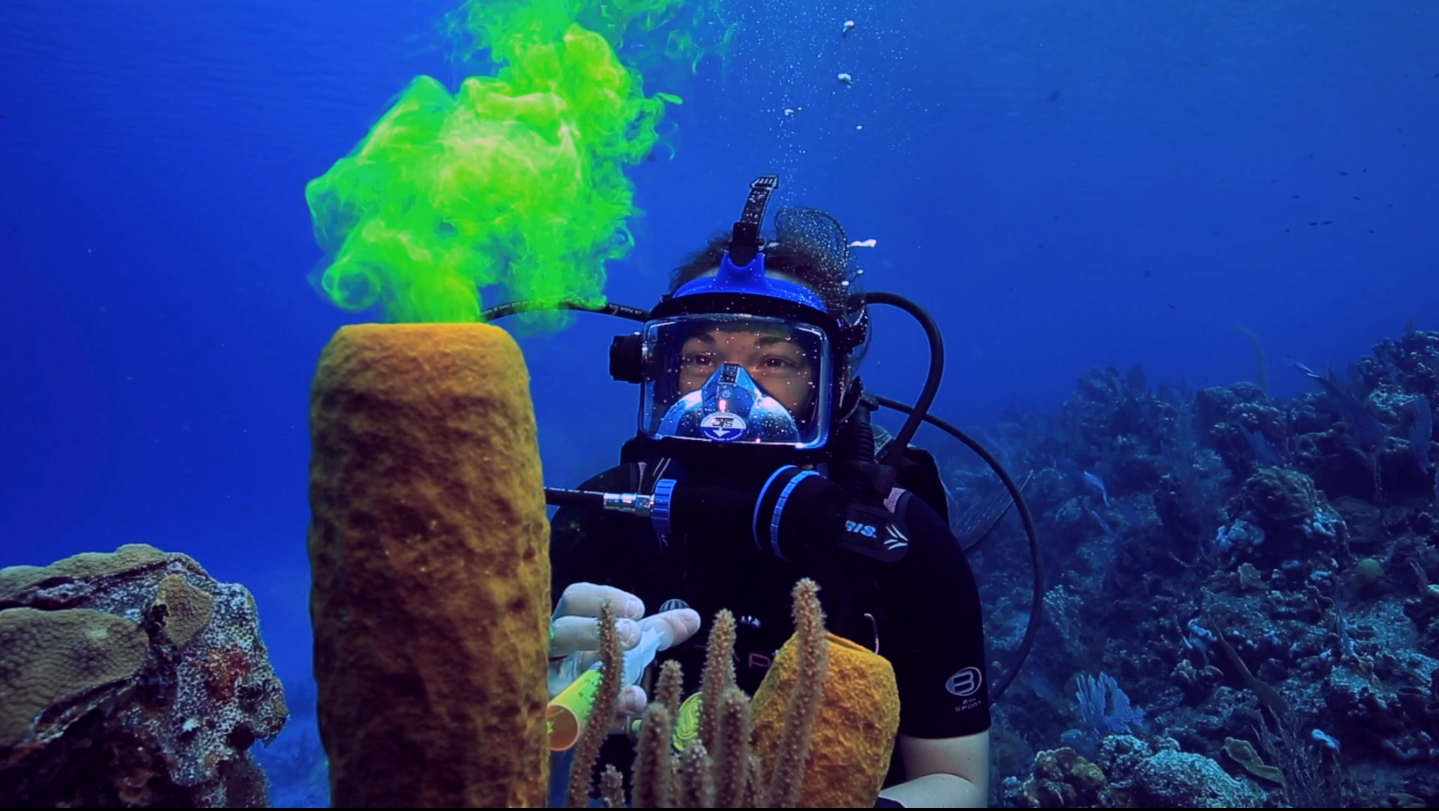 Additional episodes for this year will run at 10 am (UTC -5h) on the following dates:
Thursday, 11th May: Adaptation on Coral Reefs
Wednesday, 24th May: Reef Resiliency & Restoration
Thursday, 8th June: World Ocean Day – 25 Years of Coral Reef Research
Registration for Reefs Go Live is free and is only required once to receive access to all episodes: https://donate.reefresearch.org/rgl2023.
Reefs Go Live provides an opportunity for students from all over the world to engage with the stunning ocean environment in its most natural format. As coral reefs around the world face unprecedented pressure, generating increased engagement with these precious ecosystems creates an opportunity to promote marine sustainability in a positive and fun way.
Reefs Go Live utilises streaming technology with underwater video and audio equipment to enable real time broadcasting from Little Cayman's stunning coral reefs. Little Cayman, a Mission Blue Hope Spot, hosts one of the healthiest reef ecosystems in the Caribbean, which overall remains healthy and shows resiliency to climate change impacts. The broadcasts and education materials draw connections from CCMI's current research conducted in Little Cayman to the national science curriculum and key ocean literacy principles, making CCMI's work relevant and accessible to students and viewers of all ages, and emphasizing the relationship that we all have to coral reefs, no matter where we are.
Reefs Go Live is a free education programme that is made possible by the generosity of The Edmund F. and Virginia B. Ball Foundation. To register for the broadcasts and teaching resources, please visit: https://reefresearch.org/what-we-do/education/reefs-go-live/