BVI Wreck Week: A Celebration of BVI Maritime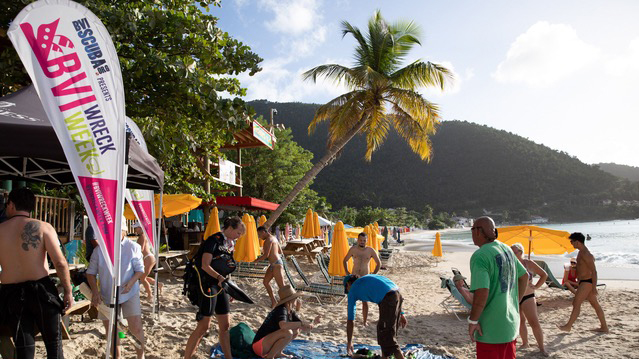 The British Virgin Islands is known for experiences such as its regattas, festivals, and beach activities, but do you know about the intriguing event that celebrates the deep ocean of the BVI?
The BVI Tourist Board & Film Commission is pleased to announce its partnership with several dive partners in the BVI for Wreck Week 2023 which runs from 12 – 18 February 2023. BVI Wreck Week was created to generate interest and create a passion of the ocean in visitors and residents. BVI Wreck Week will host a seven-day celebration that promotes the diving industry of the Territory. It caters to all age groups and will feature music, food, festivities, and cultural components.
Wreck Week will showcase a host of activities around the BVI and will kick off with a Pirate Party at Hendo's Hide-Out on Jost Van Dyke on February 12. The week includes coastal cleanups, youth group meet-ups, quizzes, and fundraisers, and will highlight a Tortola Sloop presentation and demonstrations by the BVI Heritage Dancers. Wreck Week will culminate with the unveiling of an environmentally friendly giant turtle sculpture designed and created by Beyond the Reef.
Director of Tourism, Clive McCoy said, "We at the BVI Tourist Board & Film Commission are excited about this opportunity to join with our industry partners and the community at large at BVI Wreck Week. Marine and ecotourism events such as Wreck Week not only promote our diverse network of sites such as the RMS Rhone, Sharkplaneo, Willy T, and Kodiak Queen, 
as well as beautiful coral reefs, but it engenders an awareness of marine conservation."
Mr. McCoy elaborated that he is happy by the number of industry partners and non-profit organizations who have contributed significantly to BVI Wreck Week. He added, "I am inviting everyone to come out and celebrate the BVI's award winning majestic dive spots. Tourism is everyone's business".
President of the BVI Scuba Association, Kim Huish is elated by the support being received for
BVI Wreck Week. "We are honored to have two amazing Ambassadors – Mr. Alton Bertie and Honorable David D. Archer, Deputy Governor. Their unwavering support has been instrumental in getting this event off the ground. They share our hopes that this becomes a regular annual fixture which both guests and residents look forward to", said Kim Huish.
Find out more by visiting https://bviwreckweek.com/
Jeff chats to… Christopher Bartlett, MD of Indigo Safaris, about scuba diving in Dominica and Mexico (3 of 5)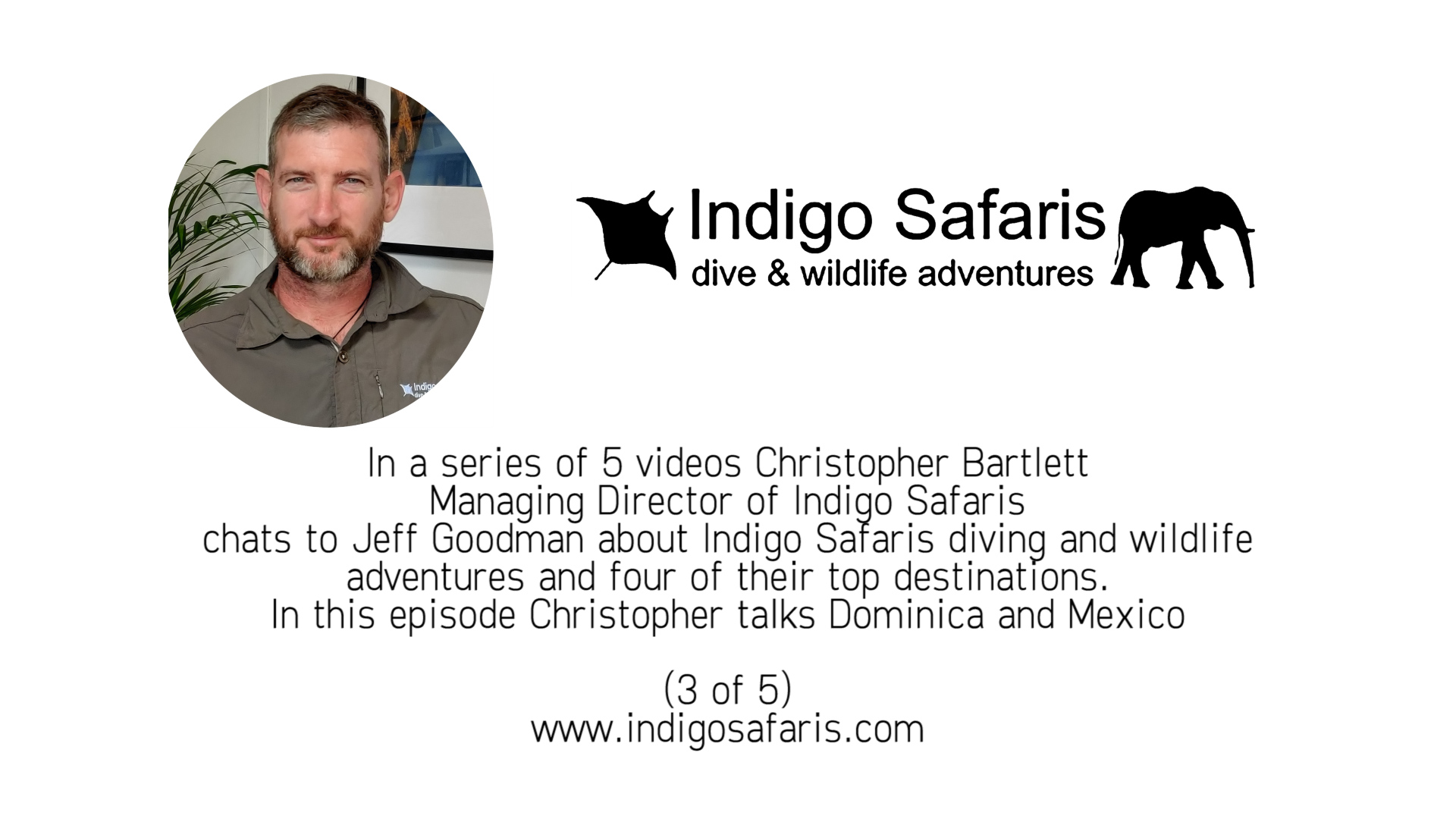 In the third in this exclusive series of five videos, Jeff Goodman, Scubaverse Editor-at-Large, chats to Christopher Bartlett, Managing Director of Indigo Safaris, about their diving and wildlife adventures, and some of their top destinations. In this episode Christopher talks about Dominica and Mexico.
For more information, please visit www.indigosafaris.com
Rather listen to a podcast? Click on this link to listen HERE.
Reefs Go Live returns for new season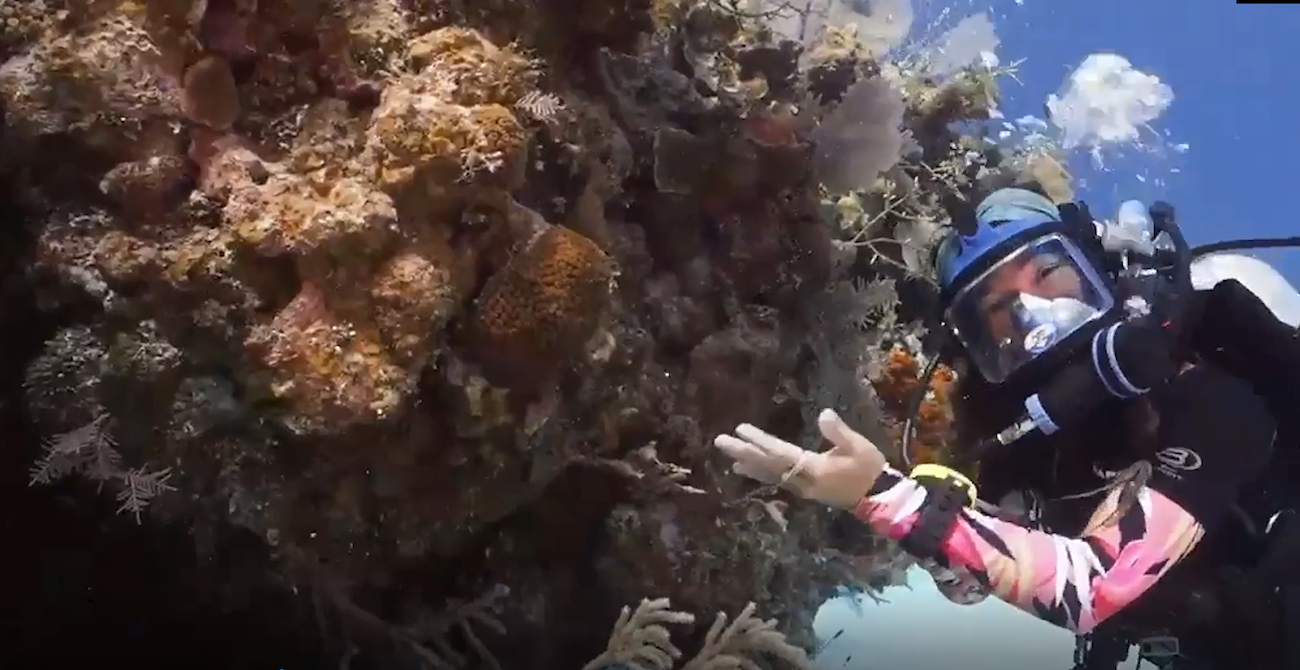 CCMI brings the ocean directly to classrooms around the world through live-stream lessons from underwater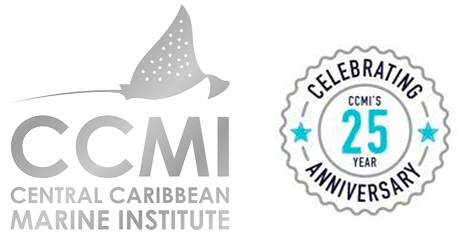 In 2018, the Central Caribbean Marine Institute (CCMI) launched Reefs Go Live, their innovative, flagship education programme that live-streams directly from underwater on the coral reefs in Little Cayman to students in classrooms around the world in real time. For the 2022 season, the four episodes of Reefs Go Live reached more than 107,000 viewers in 22 countries. CCMI's Reefs Go Live team hopes to expand their reach with four new episodes and supplemental teaching resources to help integrate the material into classroom lessons.
Science Communications & Development Manager for CCMI, Beth Chafin, is excited to be part of another year of Reefs Go Live:
"Knowing we have an audience that spans the world, our team is energised as we plan and implement our Reefs Go Live season for 2023! We feel that creating a connection to the ocean and sharing the beautiful coral reefs of Little Cayman with others, both locally and abroad, is one of the most important ways to increase support for critical, timely issues such as marine protection and sustainability. At CCMI, we are fortunate to have these stunning reefs at our doorstep; not everyone is so lucky to be this connected to coral reefs, but healthy coral reefs are vitally important to everyone on earth. Bringing the ocean into classrooms and homes through Reefs Go Live allows us to share the work we do at the Little Cayman Research Centre, facilitate real-time interactions between viewers around the world and our experts in the field, and inspire the diverse audience to take positive action for the future of coral reefs."
The first episode of 2023 will take place on Friday, 31st March at 10 am Cayman time (UTC -5h). The episode, 'Finding Hope on our Reefs', will feature what CCMI's long-term monitoring of Little Cayman's reefs shows us. The data from the annual surveys reveals important trends in reef health over time that reflect global threats and the benefits of strong local protection. Reefs Go Live hosts will explain why this annual monitoring is important and what the results tell us about the future of our coral reefs that we all depend upon. Viewers of each episode will be able to ask questions of the diver and participate in polls through the online platform to make Reefs Go Live an interactive experience.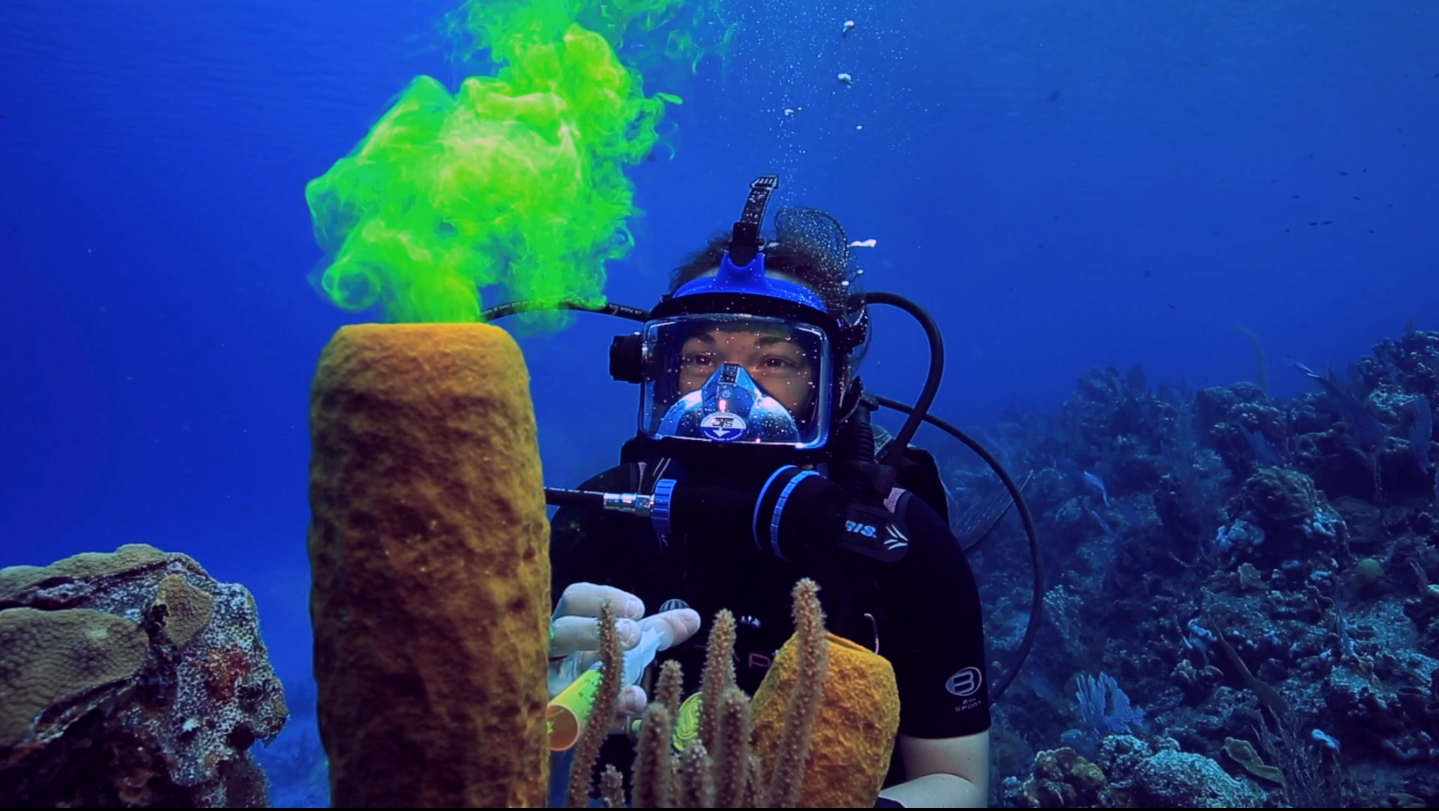 Additional episodes for this year will run at 10 am (UTC -5h) on the following dates:
Thursday, 11th May: Adaptation on Coral Reefs
Wednesday, 24th May: Reef Resiliency & Restoration
Thursday, 8th June: World Ocean Day – 25 Years of Coral Reef Research
Registration for Reefs Go Live is free and is only required once to receive access to all episodes: https://donate.reefresearch.org/rgl2023.
Reefs Go Live provides an opportunity for students from all over the world to engage with the stunning ocean environment in its most natural format. As coral reefs around the world face unprecedented pressure, generating increased engagement with these precious ecosystems creates an opportunity to promote marine sustainability in a positive and fun way.
Reefs Go Live utilises streaming technology with underwater video and audio equipment to enable real time broadcasting from Little Cayman's stunning coral reefs. Little Cayman, a Mission Blue Hope Spot, hosts one of the healthiest reef ecosystems in the Caribbean, which overall remains healthy and shows resiliency to climate change impacts. The broadcasts and education materials draw connections from CCMI's current research conducted in Little Cayman to the national science curriculum and key ocean literacy principles, making CCMI's work relevant and accessible to students and viewers of all ages, and emphasizing the relationship that we all have to coral reefs, no matter where we are.
Reefs Go Live is a free education programme that is made possible by the generosity of The Edmund F. and Virginia B. Ball Foundation. To register for the broadcasts and teaching resources, please visit: https://reefresearch.org/what-we-do/education/reefs-go-live/